Reading Time:
10
minutes
Online education is big right now. People are looking for ways to enhance their skills and develop their talents online more than ever. There are many opportunities for educators as the digital world becomes more popular.
There are many SaaS platforms that can help you market and create your online courses. Kajabi and Podia are two of the most sought-after options currently.
Although Kajabi and Podia both have a reputation for being well-known platforms each platform has its pros and cons.
An Overview
Let's first compare Podia and Kajabi before we can make an accurate comparison.
Kajabi and Podia allow educators to transform all types of content into an online learning environment. Either create mini courses using a downloadable workbook, or set up a membership area where customers have access to ever-evolving content.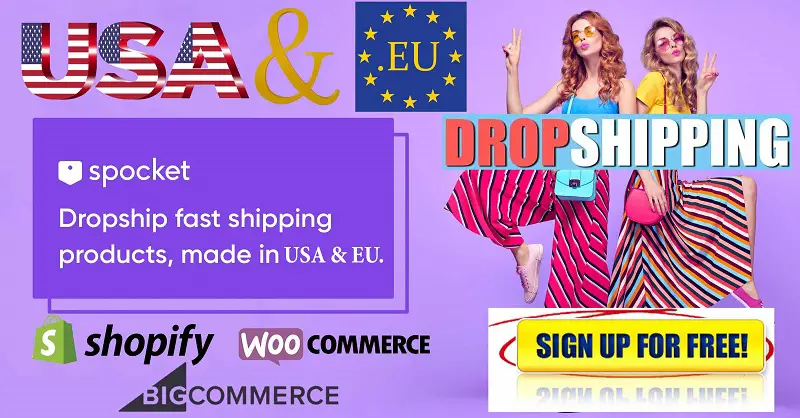 Podia was launched in 2014. It offers a variety of tools that are easy to use for beginners who want to get started online. Podia wants every creator to have a platform to share their education experiences with the world. Podia is easy to use and has a lot of marketing tools that can help you attract students.
Podia Pros
There are many great features for creating courses
It is easy to use and intuitive
Unlimited support
There are no transaction fees
Email marketing tools and affiliate programs
Live chat and messaging on-site
Podia Cons
There are some limitations to support
There is no free plan
You are missing some customization options
Kajabi is a fun, all-in-one platform which will help you create and market courses online. Kajabi is a great platform for beginners and experts alike. You can create courses with a variety of content types and customize landing pages.
Kajabi has a wide range of product blueprints. This allows you to start with a skeleton and then build your course however you want. You also have a lot of customization options.
Kajabi Pros
Advertising and email marketing options
Search engine optimization
Webinars and other unique courses
Sales funnels and landing pages
Drip options to your content
Integrations with top tools
Analytics and reporting
Online community
Affiliate marketing
Kajabi Cons
Some beginners may find it difficult to navigate the site
Affiliate marketing is not available for all plans
It can be costly
Pricing
Although the price of your course solution may not be one of the most important, it is an important consideration. Budgets are something we all need to consider.
Podia offers two pricing options. The "Mover" package starts at $39/month and the "Shaker", at $79/month.
Both Podia's mover-and-shaker plans come with access:
Your website
Course construction
Digital downloads
Webinar creation
Email marketing
Messaging
Access to additional team accounts
Zero transaction fees
Support available 24/7
Live Q&A sessions every day
Migrations are free
Upgrade to the Shaker plan to get more functionality such as a blog, Zoom integration and memberships. Third-party coding and affiliate marketing are also available. To get you started, Podia offers a 14 day free trial.
Kajabi prices are more expensive. Although you get a 20% discount when you pay annually, you will still have to pay around $119/month to access the Basic service. The $159 per Month Kajabi Growth plan includes additional products, pipelines and admin users as well as 24/7 chat support and advanced automation.
All plans include access to products and landing pages, pipelines, contacts, active members as well as marketing emails. Your product options and pipeline options will increase the more you pay. The Kajabi Pro package $319/month includes support for up 25 admin users, three websites, 100 products, pipelines, 100,000 contacts and 20,000 active members.
To remove the branding, you will need to purchase the Kajabi Growth package. There is also a free trial and a 30-day guarantee.
Although Kajabi is more expensive than Podia, it offers a lot more features. Kajabi is more cost-effective than Podia, as Podia has limited automation options. There are also many places where additional software might be needed.
Course Creation
Both Kajabi and Podia allow course creators to combine multiple resources into one complete learning experience. The interfaces of both tools are flexible, but may look slightly different depending on your experience.
Podia is a simple course creation tool that allows you to upload any type of file and distribute your course content in any way you like. You can pre-launch courses and then distribute it over time depending on your requirements. Start your course creation journey with selecting the product that you would like to create. Next, you can start building what you need.
Podia does not specify the exact video hosting solution that it offers on its website. However, you can upload any content without any limitations on file size. Kajabi allows videos to be uploaded up to 4GB in size.
Kajabi allows users to create courses by using "product blueprints". These blueprints can be customized and will give you a starting point for creating your courses. Kajabi offers the ability to start from scratch, which is great if you already have a course in mind.
If you are a complete beginner, the blueprint option will help you get a good idea about where to begin building. Your site can be loaded with video, PDFs, audio, and other files. You also have the option to host interactive videos or webinars.
Kajabi allows users to upload files from their computers. Or, you can use Google Drive and Dropbox. If you have already begun building something else, Podia or Kajabi can help you migrate your content to their platform.
Surveys and Quizzes
Course creators all want their students to be as knowledgeable as possible. It's important to create an interactive experience for customers. This will set your course apart and make it easier for students to understand the material.
Surveys and quizzes are essential for ensuring your students have a positive learning experience. You can add multiple-choice questions to any lesson and have your students score it before they move on to the next section.
Podia does not support open-ended questions. This may make it difficult to offer your customers a complete assessment experience.
Kajabi assessments also allow you to test the knowledge of your students in a variety of ways. You can use multiple-choice, open-ended, images, fill-in the blank, and multiple-choice questions.
Students can upload their assignments or homework as PDFs, word documents, videos, and audio directly into the lesson. Each plan has a grading option so that you can assess your student's performance.
Kajabi helps educators deliver all types of assessment experiences. Kajabi is a good choice if you enjoy the idea of being capable of delivering a variety learning tools to students.
Memberships and student engagement
Although quizzes are an excellent way to gauge your students' progress they are only one way to connect with your audience. You will want to access a variety progress reports on your students and staff members as an educator. This allows you to see how they're learning and how satisfied they are with the experience.
Kajabi gives you a complete analytics system that provides you with all information about your customer. This includes how they are learning, what they do to improve, and when they drop out of lessons. Kajabi's overview reports show you how students are doing with your course overall. They include the number of students who have completed a lesson and their average progress.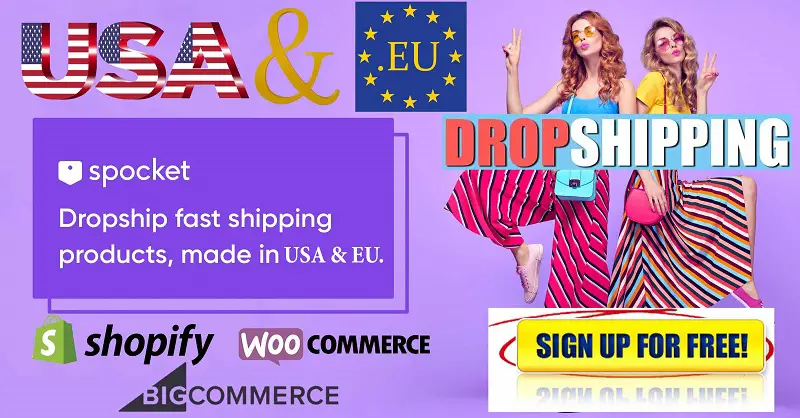 Kajabi's reporting system has a lot of features. You can also segment students and view specific members of your community. You can also divide data by lesson to see how each lesson performed.
Podia tracks individual students' viewing of a video. Podia allows you to see all lessons your customer has viewed or not viewed in your system but it doesn't provide the same level of detail as Kajabi.
Design and Themes
You'll be able to tell the difference between a product you love and one you hate. You want to inspire your students and showcase your brand when you teach a course.
You can strengthen your online image and build a better relationship with customers by choosing the right design options.
Podia lets you modify a few elements in a single default theme like the heading and body fonts, background colors and text colors. Your logo can be added to certain content. But that's it. Podia is an all in one platform that includes a website builder, but it does not include blogging for certain plans.
You can use Podia to create things such as FAQs and testimonial pages. There are also many other blocks that you can add to your website. Pre-built themes can be limiting in terms of customization.
Kajabi allows you to create a complete website using a variety of customizable themes. It is possible to create everything you need, from a community area to a membership website in one space. Each theme has the ability to be customized in any way you like.
Kajabi lets you create a wide variety of pages for your website using a variety themes. Each element can be customized with your branding and copy. The experience is easy to use. Kajabi offers pop-ups to your website, which can help you capture attention and possibly earn leads from people who visit your site.
Email Marketing
Email marketing is a valuable tool for educators and business leaders. Email marketing makes it easy for you to establish a connection with your target audience. Email converts customers better than any other marketing medium.
However, to reap the benefits of these services, you will need an email marketing company. If you use Podia or Kajabi, you don't need to search for an email marketing service separately. Both options support email marketing and both can be used to create professional-looking campaigns.
Podia has stunning templates but there are very few customization options. There are only a few things you can modify, like the font bold and italic. Podia does more than this.
Podia provides access to over 15 templates that can be customized to your specific needs. There are a number of pre-made sections that allow you to add content, countdown times, video previews, images, and other elements to your campaigns. Kajabi email comes with a subject-line validation service that improves deliverability. This tool automatically detects spam triggers and recommends what you should do.
You can use Kajabi or Podia to segment your email lists and ensure that they are driving personal conversions. Podia can be used to segment customers by the items they have purchased, prelaunch signup experience and lead capture forms.
Kajabi emails also come with a range of default segments that you can explore. These include inactive subscribers, subscribers and people who aren't getting your emails. It's possible to create custom segments, which makes it easier to segment your customers according to the factors that are most important to you.
After you have completed segmenting, you can create automated broadcasts and campaigns based upon specific triggers. You can also track your success based off each campaign.
Although both of the products reviewed offer automation, Podia's email capabilities can often be very basic. Although it is a complete email marketing platform, it's not a perfect one. Kajabi is an email marketing service that's more important. Your emails can be integrated directly with your website, lessons, and product offerings. It's possible to create landing pages for upcoming products and complete sequences based upon customer activity.
Sales Funnels
You can automate email with Podia or Kajabi. Business owners have a wealth of tools to increase conversions and generate more revenue. Sales funnels are one of their most important tools. They are strategies that automate the process of turning your visitor into a customer.
Sales funnels can contain everything, from sign-up forms and landing pages to email marketing campaigns. There are many sales funnel options with Podia. However, Kajabi has more. Podia allows for email drip campaigns to nurture clients over time. But that's it.
Kajabi includes a dedicated sales funnel builder. In case you don't have a sales funnel design yet, the "Pipelines" system includes blueprints.
Design sales funnels to offer free products, book launches, webinars, coaching campaigns and other benefits. You don't have to worry about how to code automations and campaigns. Everything is well-designed.
You can also design and implement your custom pipelines if that appeals to you. You can also start a campaign completely from scratch. Kajabi's pipeline feature is fully automated. However, you can modify it to make things more interesting.
Customer Support
You will need support, no matter how talented your website or course creator is. It's not a good idea to be stuck without any assistance while you try to make a profit. Although there are many help articles that can provide some initial support, it is best to verify which customer support options are available.
Kajabi and Podia both have a knowledgebase where you can search for answers to your questions. You can also access video tutorials and live training sessions via Q&As. However, Kajabi provides far more information in this area.
Although live chat is available all week, it can be difficult to reach someone on Podia via live chat as the hours of operation seem to change constantly. Both companies will offer email ticket support.
Podia and Kajabi are both reliable in customer service. Kajabi goes above and beyond by offering live chat and training.
Support for Customers
Kajabi allows creators the ability to connect other applications to their sales pages, checkout, and other environments. Even if you have the basic plan, you can sync your account with various tools such as Mailchimp and ClickFunnels, or Google Analytics.
Google Analytics is one of the most used tools on Kajabi by companies. You will need to integrate with Kajabi in order to print certificates of completion for your customers.
Podia, like Kajabi has many integration options. These include links to MailChimp and Aweber as well as Drip, ConvertKit and ActiveCampaign. GetResponse is another option. You can also connect to your preferred analytics tools or payment processors.
The Main Similarities and Differences
Both Kajabi and Podia are tools to help customers learn. Both solutions have a user-friendly interface that is easy to use. You don't need to worry about learning complicated concepts as you add functionality. Both tools include marketing options, bulk email options, and affiliate marketing.
Kajabi and Podia allow you to send content to your patrons at a time that works for you. This is a great benefit for many companies. You can also enable live chat and email responses to students. Podia and Kajabi are leaders in online business solutions like Teachable.
Digital products can be easily sold, you can manage and build an email list, access Google Analytics, and many other tools that marketers depend on.
Kajabi offers more features than Podia. It includes access to SEO optimization tools and sales funnels. You can also create landing pages to improve your storefront. Both solutions can accept payments using Stripe and PayPal, but Kajabi is easier to sell.
Podia has more functionality for creating digital products if you want a more user-friendly experience. Podia, like major learning platforms like Thinkific, is all about building relationships with customers to increase your bottom line. Podia is also cheaper than Kajabi.
Like any other website builder like WordPress or Shopify. Podia and Kajabi have their own strengths and weaknesses.
Choose Podia
Both products can be used to launch email campaigns and take credit card payments. The key to success is often choosing the right tool for your needs. If you have to choose between Kajabi and Podia, we recommend Podia.
If you have a small budget, Podia is a better option than Kajabi. There are also no transaction fees. Start small and then work your way up.
Podia makes it easy to move to a new platform.
Podia can help you build a community.
You want to build memberships: Podia is the best option if you are looking to sell memberships and digital products for long-term relationships.
Podia can only be taught by one instructor. You're more successful if you are a single instructor.
Kajabi is the best choice
Kajabi can be accessed via email sequences or real-time analytics if you are able to overlook the slightly higher prices. Kajabi is better if:
Kajabi offers a variety of features that will help you scale and accelerate your online learning experience.
If automation is what you are interested in, Kajabi offers many tools that will make your solution more efficient, especially if the pro plan is chosen.
Plenty of resources are important: Kajabi offers a lot of blueprints that will help you create sales funnels. There are also templates and other tools to help you get started if your business is just starting out.
Marketing and sales are essential: Kajabi will make sure you stand out in search engines and social media with marketing tools, Facebook Pixel analytics, and more.
Kajabi lets you build an entire sales funnel. This allows you to convert leads into long-term customers. This is not possible with every course builder.
These online courses platforms offer finishing thoughts
Both Kajabi and Podia have many in-built functions and many integrations through Zapier.
It can be difficult to find the right course solution. You may need advanced features such as payment plans and opt-in forms, along with an easy-to use backend.
Podia is the best choice if you value flexibility and ease-of-use. Podia is easy to use for beginners but offers enough features to scale up. Kajabi is another option if you are looking for something more advanced, starting from day one. It has comprehensive sales funnels, excellent blueprints, and templates to access.
You'll find everything you need in these immersive platforms, so you can deliver incredible results to your audience. You're going to have a blast building your online membership or course.