Reading Time:
8
minutes
Ecom Beast 2.0 provides a step-by–step guide to building a profitable eCommerce company. Harry Coleman, an entrepreneur based in Britain, presents Ecom Beast. Harry has a large following on YouTube and the official FB Group boasts over 13,5k members.
Introduction to Harry Coleman
Harry Coleman, also known by the Beast of Ecom is a well-known YouTube dropshipper who has been featured in many Oberlo training videos and Oberlo YouTube Channel videos.Harry is one of those dropshipping "gurus" who continues to run dropshipping businesses. Although I don't know the sales figures for 2019, Harry's dropshipping stores saw more than $5 million in 2018.
This is no easy feat.
His YouTube channel has almost 49k subscribers and has over 1,47million views. He posts on average three dropshipping-related videos per month to his YT Channel.
This Course: What Can You Expect?
Harry claims you can get the following benefits from Ecom Beast 2.0The Ultimate Ecommerce System
Ecom Beast 2.0 eCommerce program is based on proven strategies, methods and formulas. This guide will help you build your online store.
Implementing the content from this program will allow you to make your first 200 sales with your eCommerce store. Although I am not certain if this is part of the guarantee, it is what is claimed.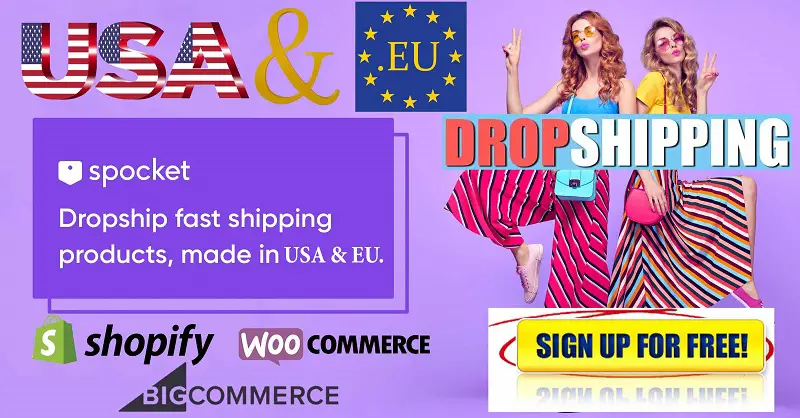 This program is easy to follow, even if you have no business experience or technical skills.Master Facebook Traffic
This course will teach you how to use paid traffic to target customers, test them, scale them, and retarget them to help your Ecommerce business explode with daily customers.
The techniques in this program have been proven to work and are up-to-date for 2020. They have helped to generate over $8,000,000+ through Facebook ads. WOW!
COURSE CONTENT
Harry said that it doesn't really matter if you've ever run a paid advertisement before. The course will teach you everything, from basic strategies to more advanced strategies that can bring you up to five figures per day. This is a big promise!Is Ecom Beast 2.0 able to offer refunds?
Yes, according to the course landing page. There is a 100% money-back guarantee.
Harry is confident in his training, and the results it produces. Harry offers a full 30-day money-back guarantee to help you try the program risk-free. We'll give you a full refund if you aren't satisfied with the program.
This is Ecom Beast 2.0's claim to offer:This is Harry's promise:
– Step-by-step instructions for a proven system.- Get a variety of high-converting copy and paste templates that will help you make fully-automated additional profits. – Discover "Underground Secrets" that many new marketers don't know. This program will show you how to avoid common rookie mistakes.
– Expert Mentorship is available to you, as well as a thriving FB inner-circle community with bi-weekly Q&A livestreams and email support.
Module 1: Mindset 
In this section, Harry breaks down common social myths and helps you to believe in yourself, become highly motivated and harness your ability for success.
Mindset is an important part of business management. You need to be able to keep going even when things are tough.
Harry also discusses Understanding the Buying Process and Customer Psychology, as well as whether you should choose General Stores or Niche Stores.

Module 1 contains three tutorials, each lasting 54 minutes.
Module 2: Building Your Store
You will learn how to create a high-converting Ecommerce shop without having to have any technical knowledge. Learn how to beat the competition and write product descriptions that make people want to buy directly from you.
This module has some great little touches, such as the importance of color and great tips for branding your store.
Module 2 has 15 tutorials, each lasting 2 hours and 45 min.
Module 3: Product Research Academy
In this module, Harry covers the following topics:
– What the criteria are for winning products, and which products to avoid
– How to find high quality suppliers on AliExpress.
– Product finding hacks that help you find products via Facebook, Google, Instagram, AliExpress and using several different tools and websites.
This module is great for product research. My favorite feature is the app that alerts you whenever a competitor uploads a new product. This eliminates the need to search for your winning products and saves you time.
Module 3 contains 14 tutorials, with a total lesson duration of 1 hour and 5 minutes.
Module 4: Taking Your Store To The Next Level
The information in this section separates the amateurs from the real top 7-figure Ecom earners.
Harry reveals the best conversion rate hacks to make your store more popular and convert customers into buyers. He is particularly interested in Upsells and how to increase customer loyalty.
Harry also talks about GDPR and how it affects you if you sell in the EU.
Module 4 contains five tutorials, each lasting 56 minutes.
Module 5: Facebook Ads Academy
Module 5 is split into 5 sub-sections: Fundamentals, Retargeting, Scaling, Targeting and Testing.
Harry will teach you the most current proven strategies for everything, from laser targeting customers to testing products. You are a lifetime member and have access to all updates and new strategies as they become available.
Harry claims you'll be able scale your ads to drive sales to six figures per month, and then retarget them to make more profit.

Module 5 has 32 tutorials, with a total lesson duration of 6 hours and 38 minutes.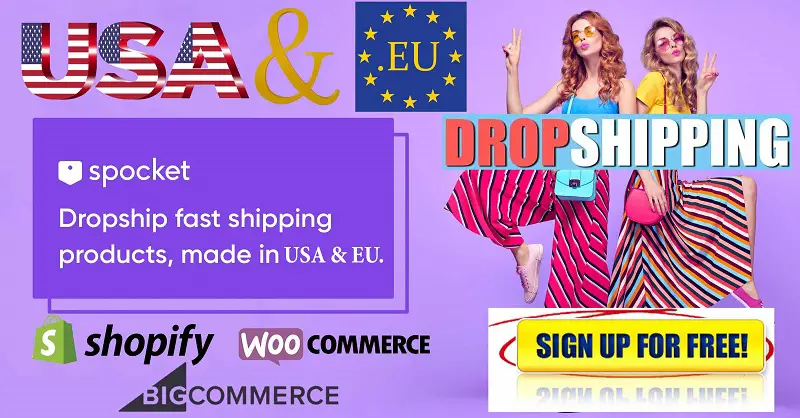 Module 6: Back-end Email Profits
Harry shows you how automating your email marketing systems can save you both time and effort. He will show you how to create high-converting, copy and paste templates that will help build your email list. This will also allow you to predict the flow of money each month.

Module 6 has 10 tutorials, with a total lesson duration of 2 hours and 31 mins.
Module 7: Business Operation & Growth
How to manage your business effectively Expand your Ecommerce empire and outsource the work to allow you to spend more time doing what you love.
The sky is the limit once you have a bulletproof system. Harry's system involves managing orders and hiring employees. Brand building is also included.

Module 7 contains 10 tutorials, with a total lesson duration of 1 hour and 5 minutes.
Bonus Section: Google Ads Academy
Harry will show you how to setup, optimize and run Google Ads search and shopping campaigns. The exact strategies that generated $100,000 using $6,000 of ad spending will be revealed. This is a remarkable ROI…
Section Resources
Harry uses 16 PDF documents from the resources section to refer to them during the course. These documents include Email Templates and documents with Links to Viral Ads.
Is this a worthwhile course?
Ecom Beast 2.0 is one the best ecommerce courses available. The good value for money is not only evident, but so is the quality of the information. Harry is true to his word. One can trust Harry when he claims that his online methods have brought in over $8 million in sales, as he has seen his stores generate over $5 million in 2018.
This system is proven from start to finish, so you can believe it.Harry's proven strategies, formulas, and templates will help you save time and keep your information up-to-date. You will have full access to the program as a student and be kept up-to-date with all the latest developments.
Harry is also an experienced marketer who knows the intricacies of marketing. Ecom Beast 2.0 teaches the insider tricks so that you don't make the same mistakes as most dropshippers.Ecom Beast is a supportive community that offers great support. But, even more, you have priority access to Harry, the private mastermind of the inner circle. Ecommerce experts also have direct access. Harry hosts bi-weekly Q&A streams and offers email support.
This course is very well-designed and offers a great dropshipping course. Dropshipping is still my opinion, but I am not convinced it's the best way to go for 2020.
Conclusion
Ecom Beast 2.0 is an education course that combines support, community and education. This is what you need to succeed. It is important to have ongoing support, which I can't stress enough. The Ecom Beast clan seems to provide this for its students.
The course content is of an extremely high standard and covers almost everything a dropshipper might need.
Harry included Google Ads as a bonus feature, but I believe that you should also use other marketing platforms, rather than putting all your eggs in one basket.
This course is excellent if you are interested in dropshipping.
Is dropshipping viable in 2021?
Harry is unlike other dropshipping "gurus", who made their money in 2016/2017. Harry started making money in 2018, when dropshippers started to slow down.
Harry is an extraordinary person. I am humbled to have sold $5 million in one year.
He made $3 million in 2019 thanks to his experience and the establishment of branded stores. It might seem amazing that $3 million in sales can be achieved in one year. But this is Harry Coleman. It is alarming that he has gone from $5m to $3m in sales in one year.
Side note: Local lead generation is my number one online business for the third consecutive year. Before Covid-19 hit the worldl economy, I didn't see any income loss, but rather an increase in income between 2017 and 2019. Continue reading about lead generation below.
The Beast of Ecom, his revenue loss between 2018 and 2019, and back to him This is proof that dropshipping has changed.
The days of easy money are gone.
Dropshippers such as The Beast of Ecom are able to suffer a 40% sales drop within a year. This is a sign that newcomers have little chance of succeeding.
It's possible, but I don't believe it is impossible.
It is possible to pursue your dreams while still working a boring job.
It takes longer and it is more difficult than ever.
Why?
Online shoppers are becoming more sophisticated.
They shop around. They shop around.
Shoppers want great quality products at a fair price. They don't want to wait for delivery for 3 weeks. Amazon knows this…
Dropshippers are becoming more popular. This means that there are more dropshippers, more advertising, and more competition.
This will increase your marketing costs, and force you to become a master marketers. This is only possible with experience, i.e. It takes a lot of trial-and-error and costly errors.
And then there are low profit margins for dropshipping/eCommerce stores. We're talking about anywhere from 5% to 20 percent.
Although the above statements may be humorous, dropshippers' profit margins can be a serious concern. It can take dropshippers months to make a profit, especially when that takes several months.
Dropshipping requires time, effort and skill in order to select the right products and suppliers.
Dropshipping does not allow you to sell evergreen products. There are many dropshipping shops that sell evergreen products.
It is time-consuming and can be very frustrating, especially when you consider how much time it takes to get your store growing.
My Ultimate Dropshipping Guide 2020 is available before you make a decision on dropshipping. My free advice is available and I will show you the steps to follow for new dropshippers when they start out. After reading it, you will be able determine if dropshipping suits you. You can access it here. 100% free, no catches. I won't ask you for your email address.
There are many other opportunities for online businesses.
Dropshipping isn't dead. 
You have many options.
Affiliate Marketing, Amazon FBA (Digital Agency for Social Media/SEO), Copywriter and many more.
Local Lead Generation is my number one choice.This is the simplest explanation of how it works.- A free organic traffic source is used to create and rank a lead generation website on Google. This is a great way to save money on marketing.Refer leads to local businesses as they come in.You can form a mutually beneficial partnership with the business owner if you get along.You continue to send leads to the company, and they pay you per lead or rent the lead generation site from you for a monthly charge.- This site needs minimal maintenance. You can then move on and let the site run on autopilot. For your next lead generation site, you can simply repeat the same process.Here's an example from one of my lead generation sites that has been running on autopilot since years. It generates a steady $2k per month, without me having to update or maintain it.
Dropshipping has some advantages over lead gen
This site offers passive income in the form of a steady stream. Your passive income per month will increase the more you visit lead gen websites. Lead gen currently makes me $50k per month. This is more than my other online businesses. Dropshipping was a great way to make $10k per month.
The lead generation is the best way to find a business opportunity that will give you the highest ROI. Ranking and renting your online properties doesn't require capital. You only need a certain skill set (which can be learned) and your time.
Dropshipping is easy to set up. Lead gen sites are different. It takes time and skill to reach Number One. This means you will be a specialist.
It's easy to repeat the process over and over again once you have mastered how to rank your lead generation sites on Google. It takes very little effort and you can stay at number one.