Reading Time:
15
minutes
Selling online is a complicated business. Where should you source your products? Dropshipping, wholesale purchasing, or inventing your product and having it manufactured by a manufacturer are all options. There's also the tried-and-true option of printing on-demand. Print on Demand (POD) is a method of placing designs on merchandise like t-shirts and bags. Then, a POD provider will accept orders from your ecommerce shop to print the designs, pack them up and ship them to customers. This is a mix of dropshipping and designing your product. There's no need to store inventory or pay for warehouses. This article will show you how to set up a print on demand shop with Printful or WooCommerce. One is a POD provider, the other an ecommerce platform.
Combining WooCommerce and Printful makes it easy to sell POD products. The Printful side allows you to design merchandise and activate the POD dropshipping feature, while WooCommerce is your online presence that customers visit and make purchases.
Printful also offers an app that integrates to the WooCommerce platform. This means you don't need to hire a professional web designer to access the API.
Continue reading to find out how to make a POD store using Printful or WooCommerce. We'll cover the basics of each system before moving on to a detailed tutorial about how to make your business.
The basics of WooCommerce and Printful
Before you start the process, it's best to be familiar with Printful and WooCommerce.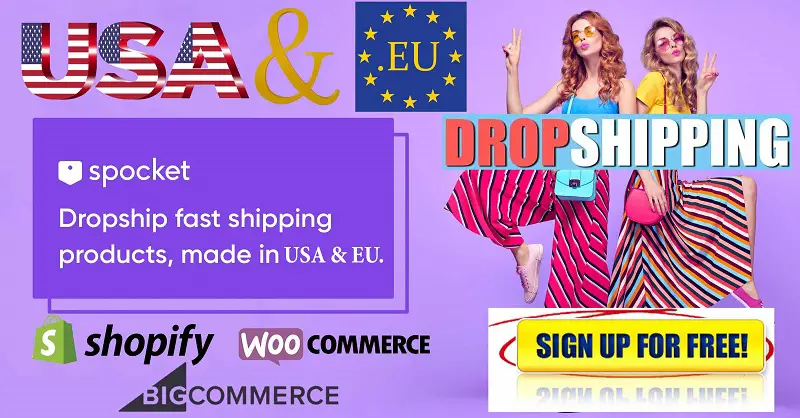 WooCommerce
WooCommerce, as we have already mentioned, is the platform that you use to create your online store. You can use it as a WordPress plugin. This plugin allows you to create a WordPress website (a content management system used for building many types of websites), and then install the plugin to add eCommerce functionality like a product gallery, shopping cart and checkout module.
WooCommerce is free to install. However, there are premium extensions available if you require additional marketing, shipping or subscription functionality.
WooCommerce allows you to create product pages, set up a shopping cart and use a template rather than building a new website. WordPress gives you all the tools to create a stunning homepage. It also includes a variety of pages that can be used for information such as your terms and conditions, sizing guidelines and a blog.
WooCommerce supports top payment processors, so customers can visit your site, make a purchase and then send money to your merchant account. Not only that, but you have full control over a WooCommerce/WordPress site with options for adding a custom domain, choosing your own hosting provider, and customizing to your heart's intent with CSS and HTML.
For a print-on-demand store, you can use the Printful integration for WooCommerce (more information below). This will allow you to set up a fully-fledged POD operation.
Printful
Printful is not affiliated with WooCommerce. It is a standalone, third party printing and fulfillment company. You can integrate it with your WooCommerce store using a simple app.
Printful has several distribution centers and warehouses around the globe, primarily in the US, Canada and Europe. Printful is a free partner. Sign up now to create an account. You can choose from a variety of products, such as:
T-shirts
Sweatshirts
Beanies and hats
Leggings
Tank tops
Water bottles
Mugs for coffee
Throw pillows
Posters
Flags
Towels
Aprons
Towels
Pet products
Stationary
Phone cases
Jewellery
Socks
Keychains
More…
Printful continues to add items to its catalog based on the wishes of merchants each year.
Printful is more than a place where you can upload your design. Printful offers mockups of products to display in your store, clipart and text customization areas. You can also print on multiple areas of the product, such as the sleeves of a tee-shirt or the back side of a pillow.
You can then set everything, from product descriptions, pricing and warehouse choice to details on your packing slip. All orders are automatically sent to Printful through the integration with WooCommerce. Printful will pick, pack, and ship your items directly to you. The best part? It's available on-demand so there's no inventory to store or money to spend on wholesale orders.
Printful does not charge a monthly subscription fee for its services or software. Printful charges only the price of each item that is sold in your store. Printful Pro plans are $49 per month. While it is not required for most stores, you will receive amazing features such as a promo maker and keyword scout tools, as well as a background removal tool.
How to make a POD store with WooCommerce and Printful
There you have it. WooCommerce allows you to manage the design and many ecommerce elements such as sales, marketing, and accounting. Printful is the central hub for WooCommerce. It accepts orders, prints them on the products, and then ships the products to customers. It's that simple.
It sounds great, right? How do you set up a WooCommerce store using Printful?
To find out more, please read the following sections.
Set up your WooCommerce shop
There are many requirements for opening a WooCommerce store:
WordPress.
Domain name.
Hosting plans
WooCommerce theme.
There are many other plugins, extensions and page design tools that you might consider.
It is best to find a reliable hosting company first. Most hosts offer WordPress installation in a click and WooCommerce installation options. This will allow you to skip several steps and not have to install WordPress or WooCommerce by yourself.
Start your search by reviewing our list of top places to find WooCommerce hosting.
WooCommerce hosting doesn't differ from standard web hosting. However, it caters for those who use WordPress as their content management platform. You will be able to install WordPress on your server by clicking a button. This will also allow you to create your WordPress login credentials. That's how your website backend is accessed. Many hosting companies offer WooCommerce hosting. This allows you to install both WordPress and the WooCommerce plugin.
You can find our recommended hosts who offer a WooCommerce-centric hosting solution in the linked article.
These are our top picks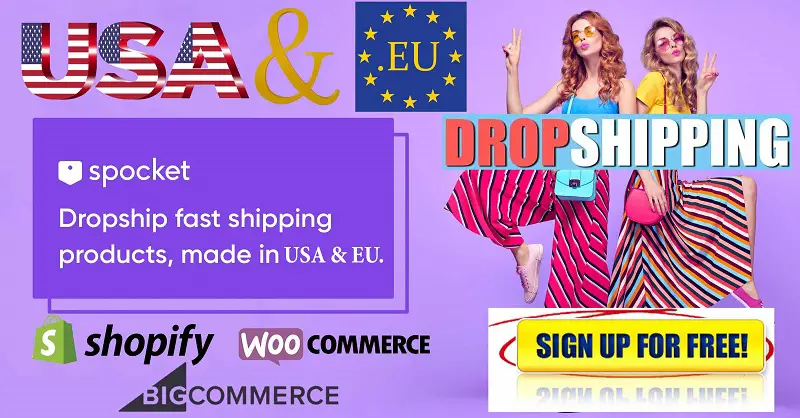 SiteGround
DreamHost
Kinsta
Hostinger
It is important to look for WooCommerce hosts that offer top-notch security and support for scaling businesses. Ecommerce sites are bound to experience traffic fluctuations, especially during holidays. Your host must be able to handle this influx of traffic.
You want to make sure that your WooCommerce host provides a way for you to instantly install WordPress and WooCommerce, ideally in a scenario where both are already installed.
We recommend that you check out these hosts and their websites to see the various offerings. It's important to look at the pricing and understand that just because it is cheap doesn't necessarily mean that it is good. A WooCommerce host that offers significant uptime guarantees, security features, and speeds is more appealing to you, especially during high traffic periods.
After signing up for a host it is time to install WordPress on the server and then add the WooCommerce plugin. As mentioned in the preceding paragraphs, it's best to let your host manage all this for you.
You will then need to set up your online store. This is mainly done in the WooCommerce plugin. You will need to create a WooCommerce theme and link to a payment processor. This will allow you to handle shipping, taxes, product creation, and tax payments.
To learn more about how WooCommerce, Divi and Siteground can help you create an online shop, read our guide.
Divi is a popular WordPress theme that supports WooCommerce and has multipurpose functionality. It can be used to create any type of online store. There are thousands of WooCommerce themes available, and many may be more appropriate for your branding or logistics.
SiteGround is another recommended WooCommerce host. The linked guide to creating an online store uses them for hosting. DreamHost allows both WordPress and WooCommerce to be enabled in your WordPress dashboard. This eliminates the need for you to go through that step.
Here's a step-by–step guide on how to make an online store using WooCommerce.
So that your website can be found online, you will need to get your domain and hosting. DreamHost, one of the top WooCommerce hosts, offers domains at no cost. You can also purchase one through their website.
Use Divi to design your online shop. There are many WooCommerce themes available, so you need to take your time. While some theme developers create templates for specific industries, such as tech, jewelry or toy shops, others focus on multipurpose themes that can be used in any industry (Divi is one example).
A drag and drop builder is a good option. The page builder reduces the amount of code required to create a WordPress website. It offers a visual design interface and draggable modules. This setup makes it easy to edit your website without having to hire a developer. There are many page builders to choose from, including Beaver Builder, Elementor and WPBakery. Gutenberg, WordPress' own page builder, is also available.
You can add essential elements to your online store, such as a product gallery, your logo and a Shop page. All of this can be done within WordPress. You can add your logo to the WordPress Customizer. You can also add design pages to many themes, activate product galleries and include categories.
Link to a payment processor. WooCommerce offers a Payments section that allows you to link Stripe, Square or PayPal. These processors will protect you against fraud and process the actual payments. They also collect the money to be placed in your merchant bank account.
While there are many things to do when creating an online store using WooCommerce, these are the most important. Other pages should be added to cover terms and conditions, return policies and privacy policies. You can also configure settings for shipping, blogging and email marketing.
How to connect Printful and WooCommerce
You are now ready to order products from Printful with your WooCommerce site fully or nearly complete.
Printful is your print on demand provider. You will need an account to upload designs, create mockups and set pricing. Then, you will sync your product pages with WooCommerce to make them all available for sale through your website.
Go to Printful and click the Start Selling button. You will be guided through a series questions and account creation tasks that will ensure that all your personal information is available.
After the startup section, you will need a Printful account. All Printful accounts are completely free, unless you upgrade to the Pro version. This is not necessary.
Your account will be sent to the Printful dashboard. This displays a nice menu that includes buttons for Stores, Product Templates and Orders.
We encourage you to read the section called Your Next Steps. This section contains all the information that you will need to complete your account and get it ready for selling and designing products. It offers options to create products and connect to your WooCommerce store.
Create a Printful Account and then go to your WordPress Dashboard.
The WooCommerce plugin should be installed.
Printful offers a plugin that allows you to connect the two systems for product sync and fulfillment.
Go to Plugins > New in the WordPress Dashboard.
When the Printful plugin appears, type "Printful" in the search bar.
After installing the plugin, you will need to activate it.
You can adjust a few settings in order to make the Printful plugin work properly.
First, activate the REST API setting in WooCommerce. This will give Printful control over WooCommerce.
Go to WooCommerce > Settings> Advanced > Legacy API.
Check the box to Enable The Legacy RESTAP API.
To continue, click the Save Changes button
To run properly, the Printful plugin requires specific WordPress permalink settings.
You can select any other permalink format than the Plain option.
Go to the WordPress Settings tab under the dashboard menu, not the WooCommerce Settings.
Click on the Permalinks tab and then choose anything other than the Plain setting. The Post Name Permalink format is often recommended as it presents the title of the page or post in the URL.
These settings can be saved.
Once you have verified your settings, click the Printful tab under the WordPress menu.
Click the Connect button to link WooCommerce and Printful.
Select the Approve button in the new window.
This allows Printful over WooCommerce to read/write access, which allows it to perform tasks such as managing products, viewing customers and creating webhooks.
The wizard will direct you to Printful.
You can sign in or create a Printful Account.
We have already covered the Printful account creation. You should log in to your account to see a button to continue to that dashboard.
To continue, click the Continue button
This completes the connection between Printful and WooCommerce to sell POODs.
You will immediately be able to see the area where you can add products to your WooCommerce shop.
You can click the Stores button in printful to return to this section. This will display a list all the stores that Printful has.
As you can see the WooCommerce website we linked is marked Active.
Finding a niche: Researching
Print on demand allows you to choose the products you want. You can also look through the Printful Library to see which items might be suitable for your designs. You should also consider the niche in which you will sell your actual designs.
It's impossible to be just another Christmas t-shirt manufacturer when there is so much competition. You must ask yourself questions like:
What industries are most popular and could they use fun merchandise?
Which apparel categories make the best sense for this industry?
Do you have any accessories that would fit in the industry?
The aim is to find industries that are already in existence, to sell their products and to have enthusiastic fans or hobbyists who may want stickers, hats, or t-shirts to show their pride.
You might look at the following niches instead of the more general Christmas t-shirt:
Matte paper posters featuring simple, shape-based images of national parks. Millions of people visit national parks every year to purchase merchandise. Are there unusual designs that aren't often seen?
Phone cases that feature custom dog designs can be customized with the breed of your dog and personalized with your dog's name. Dog owners spend a lot of money on their companions so it may be worth creating designs or personal apparel that they can relate to.
American bike route stickers that cyclists can use to cover their bikes, laptop covers, and water bottles. People spend thousands of dollars each year to keep their passion, which is why cycling is so lucrative.
The suggestions are designed to complement existing industries, as you can see. We aren't interested in creating new binoculars for national park goers or doggy toys or designing a novel bike wheel. Instead, we want hobbyist merchandise that complements those booming markets.
It sounds like a great plan. But how do you find a niche that is ideal for printing on demand? One that compliments an established industry, has potential to be popular, and does not have too many competitors?
These are the steps that will get you started.
Spend some time researching the most popular industries via sites like Amazon and Google Trends. Also, look into websites that sell hobbyist merchandise such as Etsy. Look for items and designs that are well-received and can be used to complement a lucrative business, but have room for growth in custom printed products.
Make a list of all your favorite industries. You should ensure that they are not only high-sales but also something you like (or would be interested in learning more about).
Printful's top-selling products will help you choose the right products for your design.
You can check the competition statistics by searching relevant keywords in Google Keyword Planner. Are there sales opportunities in the area?
Consider your niches and decide if you can narrow down your favorite designs. You could, for example, limit your designs to one breed of dog breed rather than all the others.
You might be interested in which Printful products would work best for your design niche. You might also consider limiting the number of printable products you offer to just one, two or three. For example, RV owners love custom-printed pillows to use in their RVs. It is often better to have multiple designs on one type or pillow than to use the same design on a multitude of products, such as phone cases, tshirts, stickers, and phone cases.
Select the right products
The first step is to find the perfect niche and printful product. It's now time to explore the products on Printful and decide on the brand, colors, shipping locations, and other details. Here pricing is also an important consideration.
Let's suppose you decide to concentrate on shirts.
Click on the All Shirts banner in the Printful product catalogue.
Although product types vary, you will often find at least one brand choice for each product type. These brands are the ones Printful has in its printing centers. They can vary in style, color, and pricing. You will receive many products instead of a single t-shirt in a standard color, with a set price and one material.
We can see that there are many versions of the T-shirt category from brands such as Bella + Canvas and Gildan.
When choosing the right brand and style of print for you, it is important to consider these key product details:
Review by users
Pricing.
The color variety and quantity.
There are many sizes available.
Delivery times
Printing areas
Additional details such as the product materials, ecofriendliness and fabric thickness.
We can see from the reviews and pricing that the top row features reasonably priced shirts, with good user reviews. The second and third choices are more expensive, but they don't have many colors. The fourth shirt has not received as many reviews as the others and isn't as highly rated as the others.
It appears that the Unisex Staple Bella + Canvas and Men's Heavyweight Gildan T shirts – which have the lowest prices and get solid reviews – are the best choices.
The Bella + Canvas is the best choice due to its stronger reviews and the fact that it offers a wider range of colors than the Gildan.
Remember to factor in shipping times. While the third shirt might seem like a better choice to speed up shipping times, it's not if you stick to white t-shirts.
Scroll down to see the other t-shirts, as they may not be the most affordable for your POD business. There's actually a Gildan Basic Softstyle that has amazing reviews and is much cheaper than other shirts.
The only problem is the limited color choice
You could sell all black, gray, and white tee-shirts as Gildan Softstyles, taking advantage of the higher profit margins, and ship the Bella + Canvas 3001 to customers who purchase other colors.
You should also carefully review other details about the product before you commit. Printful has information on every product page.
Printing methods
Options for embroidery
Apparel fit.
Apparel sewing.
Fabric softness and thickness.
Features such as tear-away tags labels
Eco-friendliness.
Your options may be different depending on these details. You may want to only sell responsibly produced products. Unfortunately, these products tend to be more expensive. Good news is that customers will often pay more for environmentally-friendly and responsibly produced products.
Also, we encourage you to look at the shipping cost for each product. This will affect your final retail price. You may need to pay more if you order multiple items.
How to design your products on Printful and put them on your WooCommerce store
This is the thrilling part.
You can design a product by either hiring a designer or using third-party design tools.
Noting: It is hard work to design a product that sells. If you are an experienced designer, we recommend hiring a professional designer to help you find professional designs online. You can also make your own designs if you have the skills. While the Printful text and clipart tools are great for personalization, they don't have enough power to create an entire design.
Printful allows you to design products and then upload them to WooCommerce.
Click on the Stores button. Next, locate your site and click Add Product.
You can browse the product library for jackets, stickers and hats. You will find a lot of printable items so you might want to look at them all.
You will eventually need to click on the brand you wish to design. We'll be using the Unisex Premium Hoodie by Cotton Heritage for this tutorial. This hoodie has a lower price starting at $26, decent colors, and solid customer reviews.
This will take you to the Printful Designer where you can select printing techniques, adjust sizes and choose your colors.
The button at the bottom of the model to the right is for the print design.
To upload a design to your computer, click on the button.
Printful provides sample files to test out the designer's work, but it is not wise to attempt to sell them.
Click the Upload button to search for a design on your computer (preferably one that has been completed and purchased from a professional designer/marketplace).
The model mockup should now show the uploaded image. You can use the Design tab to edit your model by resizing, adding text or inserting clipart.
Print Quality is one of the most important aspects. Printful displays the DPI of your image as well as whether it is good quality. It is important to try again with a file of higher resolution if you notice red letters.
Under the Product tab, you will find color and sizing customizations. To decide the colors you wish to sell in your shop, go back to that section.
To ensure that your prints look natural and will show up on other colors, it is important to test the colors.
You can also order certain sizes.
There are several tabs located above the product mockup that allow you to insert prints. You won't find this for every Printful product, but it is possible to print on some apparel.
For example, you can upload another design to the Left Sleeve, Inside Label or Right Sleeve or Back.
Each additional print will increase the cost. We recommend that you start with the Front prints, and then move on to the Inside labels prints later (which are great for branding). You'll end up with sweatshirts that cost $30-50 and slim profit margins.
Once you are satisfied with your design, click on the Proceed To Mockups button.
A list of mockups that you can use for product images is available on the Mockups page. Each mockup shows the design in different poses and situations. You could, for example, swap out a male model or find someone who looks like your core demographic. Or, consider the lifestyle photos to present your products more naturally.
Note that not all Printful products include lifestyle photos.
When you are done, click the Proceed to Details button.
You can fill out the Product Details page with information such as Product Title, Description and Sizing Guide.
A sizing guide is a great way to help customers find the right size for their apparel. You should also select the Publish Product checkbox to place the item in a Product category (these can be done in WooCommerce).
Printful allows you to calculate profit margins on the next page based upon the Printful Price (your cost per unit of goods) and the retail price you will list in your online shop.
You can adjust the retail price, or increase the price by a percentage using the calculator. The profit column shows you how much you make from each sale.
Next, click the Submit to Store button at bottom.
This process syncs Printful with WooCommerce, placing all product details, pricing and images on WooCommerce.
After the product has synced, you can check the Printful products list to confirm that it was successful.
Clicking on links such as View In WooCommerce or Edit In WooCommerce should work.
The rest of your process is done in WooCommerce. Here you can view and edit the Printful Products in your Product List, as well as decide where to display the products.
Go to the Products tab on WordPress.
Printful's item should be in the list, just as we see the Unisex Hoodie in this screenshot.
You can edit every aspect of your WooCommerce product page. We recommend that you use Printful to make any changes or upload a new design.
You can also view your item directly from the ecommerce shop's frontend. You might consider displaying the product as a gallery on your homepage. Also, make sure to check the product page to determine if customers can add it to their shopping cart or checkout.
Last Tips for Building a POD Store with Printful & WooCommerce
Printful and WooCommerce offer a multitude of options to enhance fulfillment, personalize ordering details, expedite shipping, and more.
These are the final tips for print on demand sellers.
Before you sell any product to customers, make sure that it is tested. It's better to spend a few dollars on quality control than get a lot of returns. You should inspect the product for problems with printing, dye issues, or quality.
Create a brand for your online store by using a suitable logo. This includes choosing the right colors, fonts and product galleries.
Provide any legal and informative pages, including the terms and conditions, shipping costs, and privacy policies.
Configure all billing and shipping settings for Printful and WooCommerce. Printful uses its own carriers and ships directly from its warehouses. You can choose which warehouses you want to use.
Create packing slips and return labels that you customize on Printful.
Market your products. Most marketing can be done through WooCommerce or with plugins. Email marketing, social media and online ads are all options.
Customers need to be able to contact you. A contact form works best. However, if you have the time and resources to answer questions, you might be able offer a chat box.
You might consider linking your Printful account with other marketplaces such as Amazon and Etsy. This will increase your sales potential.
Conclusion
Printful is the best way to sell print on demand products, from t-shirts and handbags to name a few. WooCommerce has a strong position in the WordPress ecommerce market, making it an obvious choice for your website, if you use WordPress as your content management system. Printify, a direct competitor to Printful, offers lower prices and less quality control. Shopify is an alternative to WooCommerce. Shopify allows you to pay a monthly fee for hosting, themes and payment processing.
We love the flexibility that WooCommerce and Printful offer. It's affordable, accessible to anyone who wants to sell, and you don't need to be a professional designer in order to make money. (assuming that you either buy designs from elsewhere or hire someone else to do the work).
We hope you found the tutorial helpful in creating a Printful or WooCommerce POD store. We would also love to hear from people who have used these platforms before. How was your experience? What are your thoughts on Printful and WooCommerce? Would you recommend them to other merchants, or to Shopify?