Reading Time:
8
minutes
Have you ever thought of selling shower curtains with your own design printed on them.
Coffee mugs with inside jokes for the office? Or statement phone cases?
These custom products can be found all over the internet. However, the good news is that you have endless creative options.
Your ideas will be unique and you can make money with your best designs.
Fulfillment, billing and designing are the most common problems. Printify can take care of them all.
What's Printify Print on Demand?
Printify allows business owners to create custom designs and place them on t-shirts, jackets, and other products. Printify is a great option for eCommerce sites that offer dropshipping.
Printify is not like traditional garment or printing shops. They don't print bulk. Instead, they build the products only when they sell, and handle all fulfillment on their end so that you don't have. Printify offers basic products like t-shirts and hoodies, but also offers a wide range of non-clothing items.
There are many options available, including clothing, t-shirts, shoes, accessories, jewelry and stationary. A mockup generator allows you to visualize how products could look in different sizes and colors before you start selling them.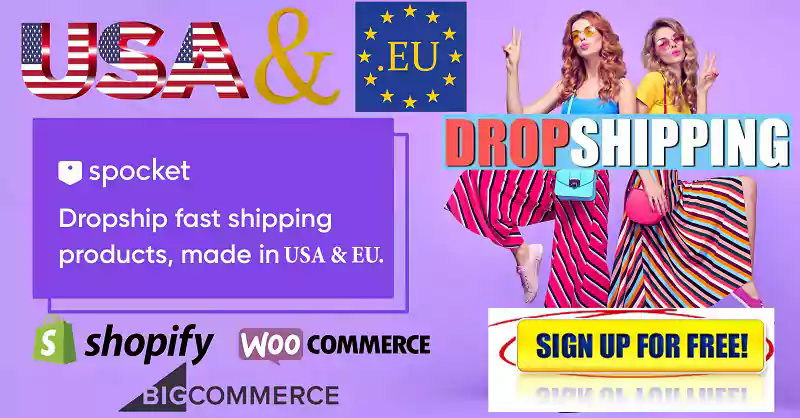 Here's how Printify works
Printing a unique design has the goal of making money. Your margins will be reduced if you have to source and fulfill the products yourself. Printify eliminates these issues.
How does it all work?
It is a four-step process.
You can choose which product type you want to sell. You might sell phone cases, mugs, or t-shirts. These are the items that you will use to put your designs.
Place a design on the product. Printify offers design tools that allow you to upload images, logos, and other elements. Simply drag the design onto the product and adjust the size or whether you would like it to be on the back.
Choose a provider. There will be many suppliers available to you. They also allow you to request samples before you sell products on your site.
Place the product on your website. To speed up the process, use the WooCommerce, Shopify and Etsy integrations.
Sell. Relax and let Printify take care of the rest. This includes ordering fulfillment, manufacturing requests and billing.
You might therefore pay $12 for a tee-shirt with your personal design. You then list the shirt on your website for $30 Printify handles all the fulfillment, so there is no additional charge. The difference is $18 once the shirt has been sold at the $30 price.
A Wide Selection of Products From High-Quality Print Suppliers
Printify was a new product that I had not seen before. Printify not only covers all aspects of fulfillment, but also delivers on top-quality suppliers.
Most of the options that I have seen are actually located in the United States. Before you make a decision, you get detailed information about the suppliers. You can also get samples of your products with no hassle.
So, let's get started. I went to the product selection page. It allows you to filter through specific products such as t-shirts and v-necks.
This selection is quite impressive. The Bags category was my choice. I saw options for a budget tote or AOP tote as well as school and shoulder tote bags. There are many options for t-shirts, and you don't need to settle with boring cotton tshirts. Suppliers offer a wide range of product designs with different colors, materials, sleeves, and other details.
Once you have made your product choice, it is time to look at the available print providers. This is where I will be looking for providers that print regular white t-shirts. Printify provides a wealth of information including the minimum price, average production time and the areas that the provider will print on the shirt.
Take, for example:
One provider only supports front and back printing while the other will print on the neck or sleeves. Each provider will also list the sizes they can provide, as well as the base colors. It all depends on how you research these providers. Printify makes it easy to compare them.
I need only to print a design on my t-shirt's front, so it doesn't make sense for me to pay ArtGun a higher price.
However, I do like the reasonable pricing of The Dream Junction. Also, the large range of colors is a plus.
Once you have found a reliable printing company, you can upload a photo or logo to the design modules. This is a simple design tool. Most of your work will be done in Photoshop before you move to Printify. You can change the view, zoom in and add to other areas of the product.
Printify integrates seamlessly into your online shop. For WooCommerce users, there's a Printify WordPress plugin and a Printify Shopify App.
Once your design is completed, you will be able see mockups and to set a description or price. The product description and price will be automatically added to your online store.
The following screenshot shows how to adjust pricing for specific sizes of shirt. Printify also offers a calculator that calculates how much profit you can make from every sale.
It is easy to integrate WooCommerce. All you have to do is click on the button relevant to you. Printify already has the Shopify Connect and WooCommerce Connect buttons available in your dashboard.
It will not take long for the average user to figure out how to connect Pritify to Shopify or WooCommerce. Printify did a great job expediting the integration process.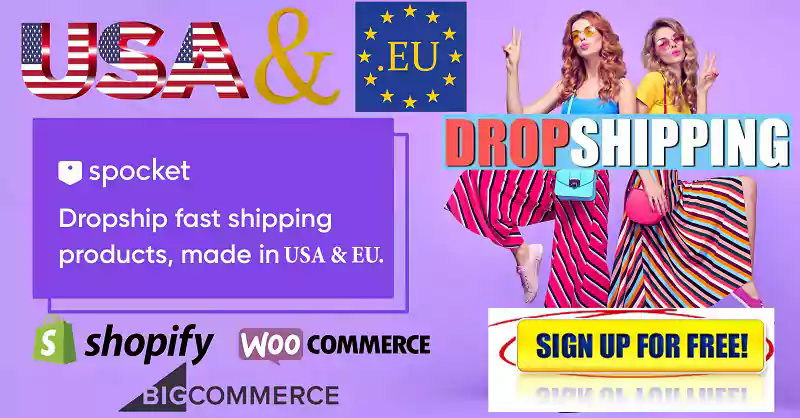 Pricing
There is no business that you can operate without spending any money. Printify makes starting a business easy and affordable. There are no hidden fees and you don't need to pay commission for every transaction.
Printify is free to use if you wish. You only have to pay for what you actually need. Your profit is based on the sale price and less the shipping and printing costs.
You will need to keep track both of the costs of each item you put on your POD site and the shipping charges to different locations. This will ensure you make a profit. The price you charge for your products will enable you to make some profit.
Printify offers three pricing plans, beginning with the free one. The free plan is for those who are starting an online business in Printify. It gives unlimited product design and 5 store accounts.
The free plan includes the mockup generator, manual order creation, Shopify integration, eBay integration, Etsy integration and 24/7 merchant support. There are also other options:
Premium:$29 a month for 10 accounts, up to 20% off all products, unlimited product design, and all of the benefits of the free service
Enterprise: For orders exceeding 10,000 per day, Printify can offer a customized-priced enterprise account. This account supports unlimited accounts, unlimited product designs and offers up to 20% discount on all orders. You also get all the benefits of the Premium plan.
Printify's core features are available for free. However, you can purchase a monthly subscription to get additional benefits such as product discounts or premium support.
Integrations & Ease of use
Printify is a user-friendly website that makes it easy to create products for sale. With the help of the mockup generator, it is easy to share your designs with the world. Printify takes care of all the shipping, billing and fulfillment so the designer doesn't have to purchase a lot in inventory.
Printify can help you find talented designers to design your products. There's a huge network and you can search for your own designers at your leisure.
Printify can also be integrated with existing eCommerce platforms to make your life easier. You can download the Shopify, WooCommerce and Etsy apps.
How to integrate Shopify with Printify
Printify can be integrated with Shopify stores that already exist. Download the Printify app from the Shopify Marketplace. Sign in to your Printify account or create an account if you don't already have one.
After you have done this, the designs you create on Printify will automatically sync with your Shopify account. This is extremely convenient and can save you time if your store is already on a supported platform.
Printify doesn't have an integrated platform so you will need to manually create listings for every product you create. Although it can be time-consuming, it is still relatively easy. Once Printify and Shopify are connected, you can start printing.
Printify offers a free mockup generator that allows you to create custom products such as stickers, sweatshirts and leggings.
You can set your shipping rates and fulfillment services to keep your Shopify store afloat.
You can set up notifications to receive emails about incoming orders. Shopify will notify you when an order is received. These orders are sent to Printify for fulfillment.
Your brand image should be developed through marketing and customer service. Even if Printify handles shipping, you still have to support your clients.
Customer Support
Printify makes communication easy if you have questions about your store's operation or how you are creating products. If you have any questions, you can use the contact form to send an email or fill out the contact form.
You can also reach Printify via any of its social media platforms. This is a great option if you need a quick response. Printify's team will respond quickly to all social messages.
If you don't feel comfortable using contact forms or social media, there is the option to solve the problem yourself. Printify offers an immersive help center that will answer all your questions regarding ordering, production, shipping and connections with Amazon.
Printify is able to help you with dropshipping on-demand if you are in the USA, Canada or any other country.
Alternatives to Printify
Printify offers a great print on demand service that is suitable for all companies. Printify allows you to create anything from stickers to hoodies and offers fast shipping within the USA. You can even integrate with Shopify and eBay to enhance your designs with neck labels or other extras. Printify can be added to your eCommerce store via API functionality.
Printify's premium and free plans may not be for you. There are still other options available.
Printify vs. Printful
Printify or Printful are the most common choices when business leaders have to make between the two Print on Demand tools. Printful can be used to send products all over the world. You know who you are working with, as the company does not outsource fulfillment and printing to third parties.
Printful offers direct-to-garment and sublimation printing. Printify does not offer this option. Printify's international shipping times are slower than Printify. Printify can take up a month to ship long distance.
Printful will not be able to store your products in Printify's warehouse. Both tools offer many integrations, a back-end environment that is easy to use, and a mockup generator.
Printify vs. Print Aura
Print Aura is a more affordable alternative to Printify for customers who are not interested in all the Printify features. Customers can create their own website with this white-label solution, much like they do on Wix or other channels. You can make clothing that highlights your brand and receive the best printing quality. You have the option to make other merchandise than t-shirts.
Printify is similar to Printify. PrintAura allows you to send products to customers within a matter of days. There are no hidden fees or enterprise plans to worry about. It is possible to order samples with a low quality. Print Aura doesn't always provide the best customer service.
Print Aura can provide high quality products, but you might need to pay more upfront. Small businesses on a tight budget can find it difficult to afford the Print Aura portfolio if they want to grow their business quickly.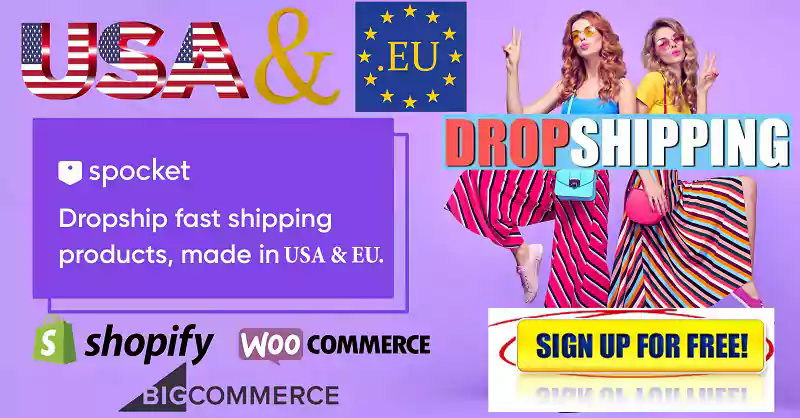 Who Should Use Printify?
The best tools to help you grow your business are those that enable you to build the perfect print on demand strategy. This can be a difficult decision for business leaders.
Printify can be used to print on demand products. It is quite reliable. This company can help you generate a high profit margin, as you don't have to spend a lot on monthly subscriptions. You can also scale up your print on demand business at the pace that suits you. It's easy to add new products or options to your portfolio.
Printify offers a wide range of customization options. It's important to remember that Printify can be used with many shipping companies to get your products to customers as quickly and efficiently as possible. However, there may be some inconsistency in the service provided by multiple shipping companies.
Printify has the potential for both larger companies and smaller brands to make some great margins. Printify is able to support any budget and ensure that your goods are at a good price. Print on demand products are also very high quality. Printify can help you ensure your business does not just flourish, but also grows steadily.
Printify's best feature is the fact that premium packages don't have to be purchased unless you choose to. You can try the functionality free of charge and find out how it feels.
Is It Right for you?
Printify doesn't allow you to design your own products. It's not for people who have great ideas for mugs or t-shirts and want to sell them online. Printify also covers fulfilment for those who don't want to think about it.
Printify is my top choice for quickly putting your custom products online. Printify takes care of the design and selling. Printify will take care of everything after the sale has been closed.
Printify is also more flexible and straightforward than other print on demand tools. The mockup generator makes it easy to design the products you need for your brand's product portfolio. There are many integrations that will help you quickly get your sales up and running.
Printify offers reasonable pricing for all of this. Although there are premium plans with monthly fees, they don't have to be paid. Printify is an affordable choice when compared to other print on demand tools.
Printify is also more flexible and straightforward than other print on demand tools. The mockup generator makes it easy to design the products you need for your brand's product portfolio. There are many integrations that will help you quickly get your sales up and running.
Printify offers reasonable pricing for all of this. Although there are premium plans with monthly fees, they don't have to be paid. Printify is an affordable choice when compared to other print on demand tools.
You can reach us at the comments below if you have any questions or feedback about Printify.