Reading Time:
10
minutes
Easy and Quick Way to Create Products with Your Designs
Have you ever considered selling shower curtains with your original design on them?
How about coffee mugs featuring inside jokes from the office? Or how about some eye-catching phone cases?
These personalised items are available for purchase on the internet, but the good news is that there is always room for more creativity.
After all, your concepts will be completely original, allowing you to profit from your best designs.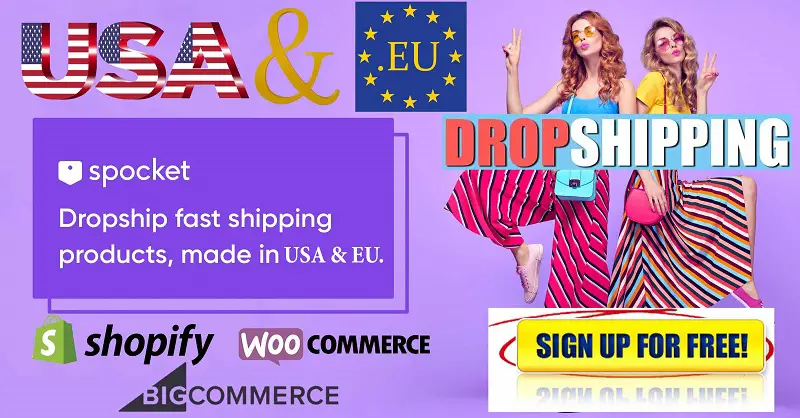 Fulfilment, billing, design, and sourcing are the most common issues you'll face. Fortunately, Printify takes care of everything.
What is Printify Print on Demand?
Printify is a comprehensive print-on-demand service that allows business owners to create custom graphics for t-shirts, hoodies, and other items. Printify can assist you in running a creative eCommerce site with the convenience of dropshipping.
Printify, unlike traditional garment and printing shops, does not print in mass; instead, they construct things just once they've sold, and they handle fulfilment, so you don't have to. Basic items like hoodies and t-shirts are available from companies like Printify, but they also provide a variety of non-clothing items.
Clothing and t-shirts are available, as well as shoes and accessories, jewellery, stationery, and even home décor. There's also a mockup generator that lets you see how your products will look in various colours and sizes before you start selling them.
How Does Printify Work?
The purpose of printing a one-of-a-kind design is to make money. However, when you have to source and fulfil the products yourself, your margins are reduced. These issues, however, are no longer an issue with Printify.
So, how does it function?
It involves a four-step procedure.
Select the type of product you want to sell. You might want to sell mugs, phone cases, or t-shirts, for example. These are the raw materials on which you'll draw your designs.
Make a design and apply it to the item. You may upload photos, designs, logos, and more to Printify's design tools. Drag & drop the design onto the object, then modify things like size and whether or not you want something on the back.
Choose a service provider. When it comes to suppliers, you'll typically have several options, and they'll allow you to request samples before you start selling things on your website.
Put the item on your website. To save time, use the WooCommerce, Shopify, and Etsy connectors.
Make a profit. Sit back and relax while Printify takes care of everything. Order fulfilment, production requests, billing, and shipping are all included.
For example, you might spend $12 on a t-shirt with your personalised design on it.
The shirt is then listed on your website for $30. Printify handles all of the fulfilment, so there are no additional fees involved in this procedure. You make the $18 difference after the shirt is sold at the $30 pricing range.
Isn't it cool?
Design a Wide Range of Products from High-Quality Print Providers
I've tested similar printing and fulfilment services previously, but something stuck out when I went through Printify. The organisation not only handles all parts of fulfilment for you, but they also use high-quality vendors.
In reality, most of the possibilities I see are in the United States. Before making a decision, you may acquire a lot of thorough information about the suppliers, and you can get free samples of your items.
So, first and foremost, I visited the product selection page. It allows you to sift between products such as t-shirts, v-necks, tank tops, hoodies, laptop sleeves, bags, home decor, wall decals, and more on the left-hand side.
The variety on offer is quite astounding. I went to the Bags category and noticed budget tote, AOP tote, school, and shoulder tote bags among the alternatives. Moreover, you don't have to limit yourself to plain cotton t-shirts. The providers offer a wide range of product designs, including different materials, colours, and sleeve cuts, among other things.
It's time to discover which print providers are available when you've decided on a product. I'm seeking ordinary white t-shirt vendors for this. Printify provides a wealth of information, including the minimal price you'll have to pay, the usual production time, and the parts of the shirt where the provider will print.
Consider the following example:
One provider prints on the back and front, while another print on the collar and sleeves. You'll also be able to check what sizes each provider can deliver, as well as the base colours. So it all depends on your study into different suppliers, although Printify makes such comparisons rather simple.
For example, I need a design on the front of my t-shirt, therefore paying the greater fee to ArtGun makes little sense.
However, I like The Dream Junction's reasonable pricing, and the large selection of colours helps.
After you've found a decent printing company, you can upload a photo or logo to the design modules. This is a really basic design tool, and you'll probably do the majority of your work in Photoshop before moving on to Printify. However, you can always switch perspectives, zoom in, or add something to different parts of the object.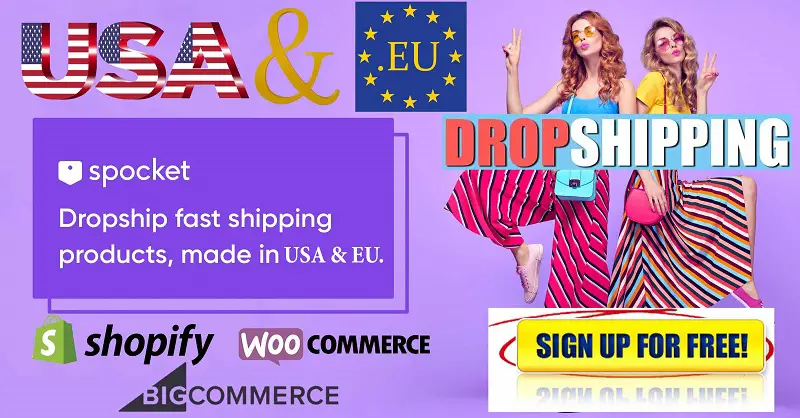 Printify connects seamlessly into your online store, one of its best features. For those who use WooCommerce, there's a Printify WordPress plugin, and for those who use Shopify, there's a Printify Shopify app.
You'll be able to see various mockups and pick a description and price after your design is finished. As a result, the product description and price will appear in your online store without you having to do anything manually.
The following screenshot, for example, allows you to change the pricing for specific shirt sizes. In addition, Printify even calculates the amount of profit you'll make on each sale.
Because you only need to click on the button that relates to you, the WooCommerce integration is rather simple. For example, in your Printify dashboard, you'll find Shopify and WooCommerce Connect buttons.
The average user should have no trouble connecting Pritify to Shopify or WooCommerce. Printify has done a fantastic job of making the integration process go as quickly as possible.
Printify Pricing
There is no such thing as a firm that can be run without incurring any costs. Printify, on the other hand, makes getting started simple and economical. There are no hidden fees to be concerned about, and there is no commission to pay for each transaction.
Instead, if you wish, you can use all of Printify's features for free, and you only pay for the materials and goods you require when your product sells. This means that your profit is entirely dependent on the sales price, minus shipping and printing costs.
You'll need to keep track of the cost of the things you're selling on your POD website, as well as the price you'll spend for different shipping periods to different places to ensure that you earn a profit on every transaction. After that, you set a price for your products to make a profit.
Printify offers three different pricing plans, the first of which is completely free. If you're just getting started with POD, the free plan allows you to create limitless product designs and have up to five stores per account.
The free plan includes a mockup generator, manual order creation, Shopify, eBay, Etsy connectivity, 24/7 merchant assistance, and a self-serve help centre. Other possibilities include:
Premium: $29 a month for ten accounts with up to a 20% discount on all products, limitless product designs, and all of the free service's features.
Enterprise: If you process more than 10,000 orders per day, Printify offers a custom-priced enterprise plan that includes unlimited stores per account, unlimited product designs, and up to 20% off all orders. You also get all of the Premium plan's features, a dedicated account manager, and customised assistance.
This implies that the basic functions of Printify are free to use, but if you pay for a monthly membership, you may enjoy additional perks like product discounts and premium assistance.
Printify Integrations & Ease of Use
The user-friendly and uncomplicated website of Printify makes producing and selling products a breeze. It's never been easier to get your designs ready to share with the world, especially with the help of the handy mockup generator.
Moreover, the designer doesn't need to invest in much inventory or resources because Printify handles shipping, billing, and order fulfilment.
Printify can also assist you in locating the designers you require to develop stunning designs for your items; there is a network available, and you can even look for your designers at your leisure.
Printify will also interface with the eCommerce systems you're already utilising, making life even easier. For example, Shopify, WooCommerce, and Etsy each have their app.
How to Integrate Printify with Your Shopify Store
If you already have a Shopify store, you can easily integrate Printify. First, you'll need to download the "Printify" app from the Shopify marketplace for your Shopify store. Then log in to your Printify account, or create one if you don't already have one.
The designs you create on Printify will instantly sync to your Shopify account once you've done this. This is convenient, and if you already have a store on a supported platform, it can save you a lot of time.
You'll have to manually generate listings for each product you create on Printify if your platform isn't integrated. Although it is a time-consuming process, it is still quite simple. Once you've connected Printify and Shopify, you're ready to go.
Create unique products such as stickers, hoodies, sweatshirts, leggings, and other items using Printify's free mockup generator.
Set your shipping prices, fulfilment services, and whatever else you'll need to keep your Shopify store up and to run.
When you set up notifications for incoming orders, Shopify will send you an alert when an order is received. Printify is in charge of fulfilling these orders.
Develop your brand image through marketing and excellent customer service. Even though Printify handles your delivery, you must still support your customers.
Printify Customer Support
If you have any questions about how your store works or how you're developing products, Printify makes it rather simple to contact them. If you have a query, you may fill out a contact form on the website or email the address provided.
There's also the option of contacting Printify via one of the company's several social media sites, which may be a good choice if you need a speedy answer, as Printify's employees should reply to social messaging rather quickly.
If you don't want to use social media or fill out contact forms, you can fix the problem on your own. Printify provides a comprehensive help centre where you can get answers to various issues about ordering, manufacturing, shipping, Amazon integration, and much more.
If you're in the United States, Canada, or one of Printify's other supported countries, you shouldn't have any trouble obtaining help with your on-demand dropshipping.
Printify alternatives
Printify is a fantastic print-on-demand service for businesses of any size. Everything from stickers to hoodies can be printed with the high print quality and shipped quickly in the United States. There's also the possibility to interface with eBay and Shopify and add neck labels and other accessories to your designs.
Printify is also easy to integrate into your eCommerce store, thanks to an API.
However, if Printify's free and premium plan options don't appeal to you, there are other options available, such as:
Printful vs Printify
When business leaders have to choose between two Print on Demand tools, they usually choose Printify or Printful. Printful is a fantastic option for sending products all over the world. Because the company does not outsource fulfilment or printing to third parties, you always know who you're dealing with.
Printify does not offer the same choice as Printful regarding direct to garment and sublimation printing. There's also the reality that Printify isn't as fast regarding overseas shipping. Printify's long-distance shipping can take up to a month.
Printify, on the other hand, can store your products in a warehouse, but Printful cannot. Both technologies can also provide a wide range of integrations, a user-friendly back-end environment, and a useful mockup generator.
Printify vs Sellfy
Printify is primarily a print-on-demand dropshipping site, but Sellfy has expanded into other areas. For example, Sellfy is also an eCommerce platform that lets users sell physical and digital goods. Its print-on-demand feature is only one of the numerous features that make it simple for customers to set up a store, choose products, and begin selling online.
Sellfy, on the other hand, focuses on a lot of things at once, and it shows. It has a significantly smaller selection of print-on-demand items than Printify. Only apparel, posters, phone covers, and bags are available on Sellfy. Printify, on the other hand, offers a far wider choice of fashion products as well as household items, office supplies, and kitchen equipment.
Additionally, the free Sellfy plan limits you to 10 products on your Sellfy store. When you sign up for the $19 per month Starter Plan, you get access to an infinite number of products. Printify, on the other hand, makes it easier to add print-on-demand items to an existing store. It is free to add as many products as you want to five different businesses. In addition, you can get product discounts and import custom orders to upgrade to a Printify premium account.
Printify vs Print Aura
Customers who aren't interested in Printify's features may consider Print Aura instead. Customers can use this white-label solution to develop their website, just like they can on Wix and other platforms. You may design apparel to promote your brand while getting some of the greatest print quality available. Aside from t-shirts, you can make whatever sort of merchandise you like.
Print Aura, like Printify, ensures that your items are delivered to customers in as few working days as possible. There are no hidden costs or enterprise plan alternatives to deal about. However, you may realise that you order samples whose quality is a little hit-or-miss. You don't always get the finest customer service with Print Aura.
Keep in mind that while Print Aura produces high-quality items, you may have to pay more than you expect upfront. For small businesses on a budget who wish to grow their business quickly, the Print Aura portfolio can be extremely costly.
Who Should Use Printify?
Choosing the correct tools for growth is essential when developing an excellent print-on-demand plan for your company. Unfortunately, for many business leaders, this means weighing difficult options such as Printful versus Printify or employing a service like Teelaunch.
Printify is a reliable tool for print-on-demand items. You can make a significant profit margin with this company because you don't have to pay a bunch on monthly memberships. There's also lots of room to grow your print-on-demand business at your own pace. It's simple and quick to add new goods and options to your portfolio.
The fact that Printify gives you so many customising possibilities is fantastic. It's also worth noting that you can work with various shipping companies to ensure that your products reach your customers as quickly as possible. However, the fact that so many shipping companies could mean that service quality varies.
Printify can generate significant profit margins for both large and small businesses. If you want to make sure you get a decent value on your items, Printify can accommodate almost any budget. In addition, the print-on-demand items are of reasonable quality. With Printify, you can ensure that your business not only thrives but also expands steadily.
The nicest part of Printify is that premium packages are only available if you want them. So, you may go ahead and try out the functionality for free to see how you like it.
Printify Right for You?
Printify isn't a platform for your consumers to develop their items. Rather, it's for when you have a great concept for a t-shirt or mug and want to sell it online. It's also for individuals who don't want to bother about fulfilment because Printify takes care of everything.
When it comes to swiftly getting your unique products online for sale, I will contend that Printify is by far the greatest option. Design and sales are the only things you need to be concerned about. Printify takes over after the sale is completed.
Printify is also remarkably simple and adaptable compared to certain other print-on-demand applications. For example, the mockup generator makes it simple to create the things you'll need for your brand's product portfolio. There are also several connectors available to assist you in getting up and running with your sales as quickly as possible.
All of this comes at a reasonable price from Printify. Premium options with monthly costs are available, but you are not obligated to pay for them. So, it's no surprise that Printify is a popular choice among print-on-demand leaders compared to other solutions on the market.
Printify is also remarkably simple and adaptable compared to certain other print-on-demand applications. For example, the mockup generator makes it simple to create the things you'll need for your brand's product portfolio. There are also several connectors available to assist you in getting up and running with your sales as quickly as possible.
All of this comes at a reasonable price from Printify. Premium options with monthly costs are available, but you are not obligated to pay for them. So, it's no surprise that Printify is a popular choice among print-on-demand leaders compared to other solutions on the market.