Reading Time:
4
minutes
Most people know that most new businesses fail within the first year of operation. It may be worthwhile to consider buying an established dropshipping company if you are considering starting an e-commerce business.
There are a few key benefits to buying a dropshipping business that is already in operation. It will likely include a business plan, marketing strategy, and assets such as a website, email lists, and social media accounts. Many will include inventory and brand material (logos), etc. Established supplier relationships. This can help you get past the confusion of starting an online company and allow you to focus on the things that are most important.
You must be cautious. There are many poorly-designed businesses. You should ensure that you only buy your business from a reputable source.
We will be reviewing 5 websites that allow you to buy a dropshipping company.
Before purchasing an existing business, make sure you do your research. Although we will discuss where to purchase an online business, we do not endorse these websites or any individual listings.
MicroAcquire, a well-known business marketplace, offers buyers and sellers security through verified transactions. It is easy to use the site's many categories to filter your options. MicroAcquire listings are more private than many of the others on the list. You won't be able to see the exact brand name until much later.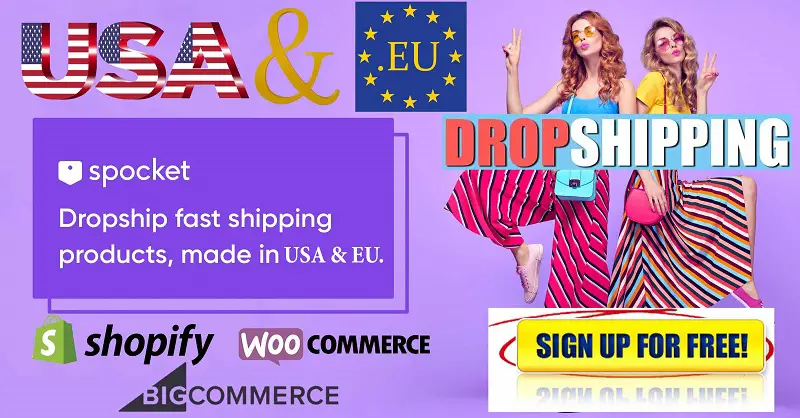 However, you will get a good overview of the business, its revenues and profits, and how long the company has been in existence. MicroAcquire has a partnership agreement with Clearco (formerly ClearBanc), that can help you finance your business with a loan you can repay later. This option is not available to everyone, especially those with low credit scores or incomes. However, it's a great feature that makes it possible to start your business without any barriers.
On October 5, 2021, the site had more than 330 startups available for sale. Although the median asking price was $70,000 USD there were other options that were as low as a few thousand. It covers all types of online businesses, including SaaS (Software as a Service), DTC [consumer goods], e-Commerce and agencies (marketing/web design), mobile apps, and crypto.
Shopify's Exchange Marketplace is an exclusive platform for e-commerce businesses. MicroAcquire is not a platform that offers SaaS or affiliate marketing sites. There are no other products-focused businesses. Nearly everything is focused on DTC (direct-to-consumer), and many of the listings are dropshipping sites.
We found over 10,000 businesses on the site. Dropshipping businesses were the most popular option. However, we found only 50 of these companies. There are probably many more that haven't been properly classified. The median price for each site was $80. This means that most of these sites are brand new and have very few sales.
There are many options on this platform. But be cautious. These listings are geared towards beginners and those with limited budgets. They are also likely to be the most infrequently updated listings on any of the listed platforms. Fortunately, the majority of listings include the name of the company so you are well-informed about what you are purchasing.
Many people create side hustles like dropshipping shops and then decide they don't have the time or energy to run the business. SideProjectors is the best place to start a side hustle.
SideProjectors, an online marketplace for dropshipping, offers not only dropshipping shops, but also SaaS business, Chrome extensions, blogs and applications. We found 343 projects when we searched for dropshipping or e-commerce shops. You can also find projects that are seeking co-founders and a section called 'Sold' where you can view projects that have been recently acquired.
When we checked, the median price for these 343 stores was around $500. This makes it one of our most affordable spots to purchase a dropshipping company. Although you won't be able to expect much revenue from this price, it is a good starting point. Prospective buyers will appreciate the fact that most listings include the name of the website.
EmpireFlippers provides a hands-on platform for selling and buying online businesses. EmpireFlippers, unlike the other listings, allows you to search for a listing and then purchase it. EmpireFlippers, however, is a more personalized service and has dedicated account managers who will help you with both the buying and selling sides. This is a great site if you are looking to purchase a profitable, established business. These businesses rarely dropship. Other options include FBA (Fulfillment By Amazon) stores, affiliate marketing websites, blogs, and other related items.
The businesses listed on EmpireFlippers are subject to more scrutiny and are proven to be financially sound, so they sell at a higher price. EmpireFlippers had a listing at $76,000. The most expensive was listed for $5 million. These price points are not affordable for most people. EmpireFlippers may be the best option for those with some cash.
Flippa is the online marketplace with the most volume of listings. Flippa currently has more than 5,000 listings in categories such as Content, E-Commerce and Apps. There are many filters that will help you find what you want.
There were approximately 2,500 ecommerce businesses available at the time this article was written. 1,575 of these were in Dropshipping. Prices vary greatly, with prices starting at $1 and reaching as high as $5.49 million. Flippa is similar to eBay. Sellers can choose between an auction format or a fixed price. To sell a business listed in an auction, the final offer must exceed the reserve price.
Flippa offers some amazing features that you won't find on any other websites in this article. Flippa has partnered up with SEO platform SemRush in order to provide traffic analytics. This will let you see how many people visit the site and how they get it there (e.g. Referrals, paid ads or organic search are all possible. You can also see how long the users spend on the site. Flippa has a Google Ads integration which shows how much the site makes from Google Ads.
Flippa is very open about the identities of many sites. While some sites are listed under a pseudonym, others proudly display the URL and title of their listing. Flippa is a great place to do market research. You can see what stores are selling, how much they are making, and where they advertise. It's the best place to start a small business and make your first purchase.