Reading Time:
8
minutes
Wholesale Ted's newest school, The Dropship Club, claims to be an accredited course and an official Shopify education provider. I'm not sure what that means, but the course costs $67 per month and comes with 40 training videos.
The course claims to provide a comprehensive premium video training series on constructing a dropshipping store from start to finish.
Even though it was only recently launched, Oberlo recently voted this course as one of the finest.
The Dropship Club Review
Product: The Dropship Club
Creator: Wholesale Ted
Guru: Sarah Chrisp
Product Type: Dropshipping Quick Start Guide
Designed For: Beginners
Verdict: Good content but lacking in a lot of areas.
The Dropship Club is a course that promises to be the best training course for beginning a dropshipping business. It is backed by industry professionals and claims to be the finest training school for starting a dropshipping business.
However, with only 40 videos, it only scratches the surface of sophisticated traffic and scaling approaches essential for online success.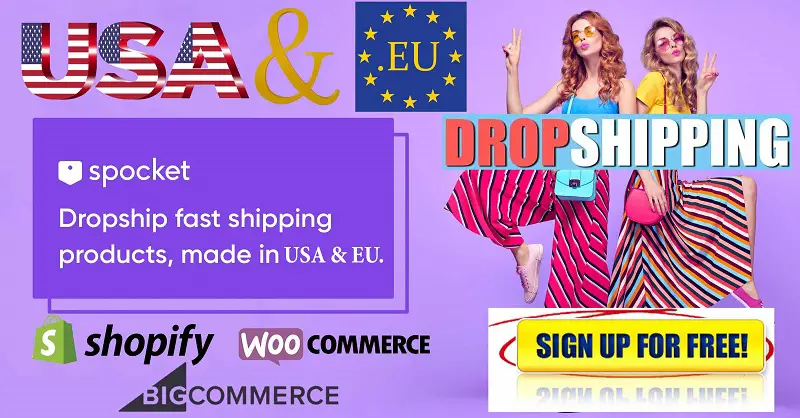 It's not difficult to start a dropshipping business. But, unfortunately, it's not much more challenging to get people inside a store.
Converting and converting visits into purchases is challenging, and a $67 course isn't going to teach you anything about conversion optimization and scaling approaches.
Main Features of The Dropship Club?
The course includes over 10 hours of premium training with Sarah, mainly in an over-the-shoulder format. Sarah is the face of the firm Wholesale Ted, and she has a big Youtube channel and numerous social media platforms for those unfamiliar with her.
Wholesale Ted appears to be suggested by all of the leading websites, including Oberlo and Shopify. However, it's unclear whether this is because the course is genuinely the finest or because they have a partnership or profit-sharing on signups.
Product research to locate new products is included in the dropship club and full print-on-demand training. The training looks at two hidden traffic sources as well as Google SEO.
The Dropship Club Marketing Tactics
On the sales page, Sarah, like most courses these days, portrays her life of luxury travel in an attempt to persuade you to enroll in the course. Let me be clear: if you believe you can buy a course for $67 and start getting the same results as her, you're mistaken. It takes a lot of dedication and hard effort and several months of work, and initial funds.
Don't be fooled by the photographs of business class seats and trips.
Gurus shouldn't need to incorporate such statements if the content is as good as it should be.
The Dropship Club Bold Claims
This course's sales website creators make some big statements, claiming that their course is more comprehensive than other $500 courses. There's also an outlandish assertion that most $497, $997, and $1997 courses have little more than 2 hours of video content.
It's unclear how they arrived at this conclusion because there's no evidence they've taken any other training courses. I've been reviewing courses for three years and have yet to come across one that is less than two hours long.
Sarah has marketed many of those $997 courses to her subscribers via email and on her YouTube channel, but she is now introducing her course as a monthly subscription model.
It appears to be a massive marketing tactic to me. However, looking at the content, it appears to be a miniature course compared to several other courses with 250+ videos to her 40.
What's Included In The Dropship Club?
There are presently 40+ videos divided across six modules in the course.The course has been designed to show a 6-step approach that anyone may use to create a successful drop shipping eCommerce business.
Niche Selection
Choosing Products to Sell
Store Creation
Upselling
Traffic Generation 
Managing Your Store.
Module 1: Niche Selection
Sarah claims to have a three-step approach for picking a specialty for her store. It's worth noting that she starts with the goal of creating a brandable store. Most other dropshipping courses start with a general store. This enables you to test products that may or may not be commercially viable.
There's a video on getting started and researching 20 various concepts before settling on the top 5. The third phase teaches you how to choose a winning niche by utilizing data insights. However, winning isn't the correct term to use here. The product, not the niche, is the winning factor.
Is fast food a profitable niche just because McDonald's operates within it? No, it isn't. I could fail if I launched a fast food restaurant. Thus it's not a profitable niche.
A video is available to help you choose a store name.
Module 2: What Products To Sell
The training covers selling physical products through Aliexpress and the profitable print-on-demand market.
The first video discusses how to identify hyper-viral products in your sector to sell.
This module is significantly easier if you chose a general store in the specialty research portion because you can sell almost anything you can discover. In addition, you can try a different product if it doesn't work.
You could look at using tools like these 17 platforms to uncover winning products. Then you'll discover how to find and spy on winning print-on-demand designs, as well as how to hire artists to create them for you on sites like Fiverr.
You'll subsequently learn how to make your print-on-demand designs as well as ready-to-sell off-the-shelf designs. In addition, there are videos on how to price these things and supplementary material on million-dollar campaign secrets.
The lesson is quick and sweet. However, it does not feature much investigation into physical products, instead focused on print on demand. If applicable, extra step-by-step instructions are provided beneath each video.
Module 3: Store Creation
The Dropship Club, like other courses, recommends setting up a Shopify store and installing a free theme. However, I'd recommend choosing a premium theme like Shoptimized or eCom Turbo for more excellent conversion optimization rates, as most of the free themes are terrible.
You'll find videos on how to use Oberlo, how to install it, and how to customize the platform. There are also videos on how to add products to your store using their Chrome extensions.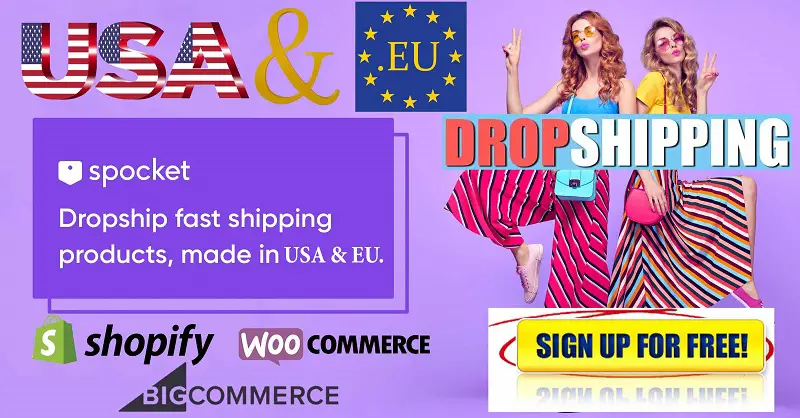 The course then transitions to print-on-demand mode (I think a separate module would be better), and you learn how to build products with Printify and upload them to your Shopify store.
If Printify isn't for you, you can utilize Printful, the most popular POD platform.
Videos on how to set up and configure this platform are included once again.
The second section of the session covers the fundamentals of constructing collections and pages such as about, contact, payments, legal, and shipping information. You'll also learn how to edit confirmation emails, make logos, customize themes, homepages, and add favicons, as well as how to use live chat and checkout pages.
Finally, you'll learn how to purchase and connect a domain name, as well as how to pay for a premium Shopify account to remove the shop password and go live with your store!
Sarah claimed that the curriculum was more sophisticated than free Youtube videos; nevertheless, this entire module is identical to any free Youtube movie I've ever viewed.
Module 4: Upselling
You'll be presented with scientifically proven psychological strategies to drive clients to buy more and boost your average customer order value is one of the shortest upselling modules I've seen in a dropshipping course.
This entails using Sarah's recommended premium apps to add a product countdown timer and sales notifications and adding badges of trust and discounted prices.
There's also a suggestion to use the Smar7 upsell app, the spin the wheel app that's already on practically everyone else's store, and an aftersales discount to encourage repeat business.
If you purchase a premium theme, such as one of these seven conversion-focused themes, you will receive all of these apps for free, eliminating the need to pay a monthly charge that might be upwards of $100 per month if purchased all at once.
There's a lot more you could do to boost your AOV here, such as one-click upsells, cross-sells, warranties, and insurance add-ons.
Module 5: Creating Traffic
This module has two distinct Facebook methods as well as Google SEO. Instagram Ads, Youtube Ads, Snapchat, Twitter, Pinterest, LinkedIn, Bing Ads, Google Ads, and Google Shopping are not mentioned, even though they are all covered in most other courses.
You'll get a video on how to get started with Facebook Ads, including setting up a business account, creating a fan page, and putting the pixel on your website. Each video includes a lesson on how to complete each step so you can follow along without halting the movie.
For your print-on-demand commercials, you'll learn how to generate lifestyle photos and videos. There's also a video tutorial on how to make a showcase video ad with a smartphone app.
After that, you'll learn how to make video advertising. Following that, you'll learn how to make a low-budget Facebook Ad campaign as well as a three-creative campaign. Finally, a thorough video on how to scale your Facebook ad can be found here.
But hold on! Where is everything you need to know about PPE, Audience targeting, LLA scaling, retargeting, scalability, and conversion tracking?
Unfortunately, if you want to acquire sophisticated Facebook training to help you succeed, thedropshipclub.com is not the place to go.
Google Search Engine Optimization
The power of SEO is then taught through eight films that cover the process of optimizing your pages, category pages, the home page, about us, and blog entries. Finally, you learn how to use Meta tags in your blog entries to increase Google traffic.
SEO takes time, and you'll need some backlinks. Sarah suggests linking through Instagram, which is a bit odd. There's also a tutorial on how to target low-competition keywords. While you're unlikely to utilize a paid tool, there's a case to be made for using a free one.
It's fundamental, but it's an excellent place to start for a newbie.
Module 6: Manage Your Store
You'll learn how to use Oberlo, Pillow Profits, Printify, and Printful to run your store and fulfil orders. Virtual Assistants or working with customer service are not mentioned. There's also no mention of purchasing or selling businesses or growing your business.
What's Missing From The Dropship Club?
It's difficult to criticize a course that costs only $67, but a lot is lacking, and this course might easily have been 100-200 videos lengthy and cost far more. Instead, they're aimed at people who are just getting started and want to learn the essentials. However, I believe that several critical things are missing from this course to be truly successful.
To begin with, the product research videos are severely lacking in content.
However, numerous tools and other resources are available today for sophisticated product research that can assist you in finding winning goods more quickly.
The Facebook Ads module, on the other hand, is relatively small. I've examined many courses, and the majority of them include 50 or more videos on Facebook Ads. It wouldn't be so awful if the course included another type of social media marketing traffic source, but it doesn't. Scaling tactics, when to cancel campaigns, when to generate lookalike audiences, and when to optimize data are all left out.
There's no mention of Instagram influencers, which is a significant thing in 2019, but most courses cover it because it's a cheap or even free way to generate attention in exchange for a free product.
There's also no mention of social media networks like Pinterest, Twitter, Linkedin, or Snapchat, which can help you sell your products.
Given how difficult and time consuming it is to rank, especially with a brand new domain, I was shocked to see Google SEO listed as the only free traffic source. Furthermore, there was no indication of the possibility of having to wait 6-12 months for results, and the backlink video was confused.
The lack of Google Ads, Google Shopping, Bing Ads, or Yahoo Ads, which are excellent platforms for selling higher-priced items and print-on-demand products, was also a major disappointment. On these sites, there could have been videos.
To recap, it's a $67 monthly Facebook Ads beginner overview as well as a print-on-demand or Aliexpress dropship training.
What's The Monthly Fee For?
The monthly cost covers continuous training updates as well as community access. I believe that most people will sign up, view the information, and then abandon their membership. Therefore I'm curious how long the $67 price point will remain.
A one-time price of $197 for the course would be preferable.
The Dropship Club Verdict
It's easy to see why Sarah from Wholesale Ted decided to design this course.
There's a lot of garbage out there, and it's tough to determine which courses are good and which aren't. Many gurus have produced courses to cash in on the global eCommerce trend, and it's impossible to identify which ones are. Sarah's training is not a rip-off and provides excellent value for money.
On the other hand, Sarah is a serial course creator; her introductory course was on Amazon FBA, and this one is about dropshipping.
The training is designed for beginners who want to get their foot in the door without spending too much money. Remember that you will need to spend money to expand your business; therefore, investing $2k for a course upfront is no different than paying $67 or $197 for a course.
But, considering Sarah's celebrity and riches, I believe I was expecting a lot more.
This course is pretty introductory, and I believe even beginners will be left wondering, "Ok, now what do I do?" or "My advertisements are earning money, but how do I scale them?" or "Will my product sell on Facebook?" These are issues that the current training content cannot answer.
That's why so many people are flocking to purchase eCom Elites, because those questions are answered for not much extra money, plus you get 200+ videos and access to a flourishing community.
Even if the fee had to go up if the material of this course was upgraded to match the likes of eCom Elites, I would highly suggest The Dropship Club.