Reading Time:
5
minutes
Create and customize forms to collect visitor data. Form blocks can help collect simple or complex requests like inquiries, submissions, or email subscriptions.
Forms can provide website visitors with a quick and effortless way to contact you directly, eliminating email overload and confusion among contacts.
1. Create a new form
Squarespace Forms provide an efficient way for website administrators to collect contact info, survey responses, or other types of visitor data from website visitors. Setting up a form is straightforward; just customize it according to your needs – for instance, ask visitors for their name, email address, phone number. Or add a field that allows visitors to upload files – this feature is particularly useful for businesses or professionals that must receive documents or images from customers/clients.
Before creating a form, it's crucial that you clearly articulate its goal and objectives. This will enable you to determine what types of data to gather and design a form accordingly based on those goals. Depending on those goals, you may need to limit the number of fields or provide a shorter form that makes completion simpler for visitors. Furthermore, think about how your form will appear on your site: an easy-to-navigate form will improve user experience and increase likelihood of responses.
Once your form has been created, adding it to your site can be as simple as selecting "Add Block." Simply choose which block type you would like added and drag it onto its intended page location. Plus, you have complete control of its settings and appearance!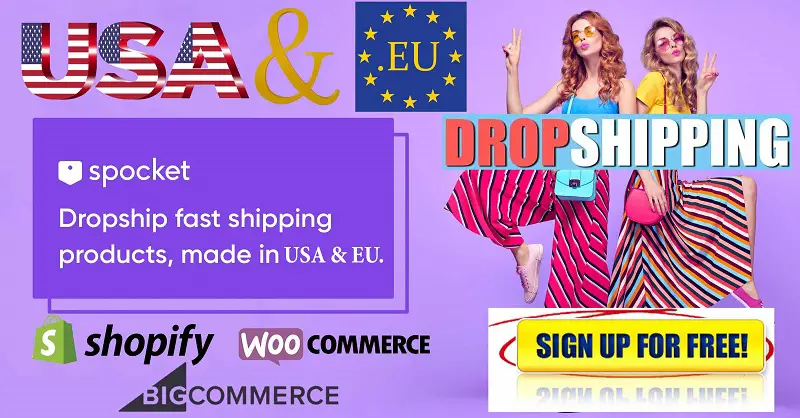 Once your form is ready to go live on your website, click "Publish." You can then view its submission statistics and analytics by selecting "Analytics." Additionally, you can access its list of submissions or download a spreadsheet with all submitted data.
If you need an advanced form tool with more customization than Squarespace's built-in forms offer, Jotform may be your perfect answer – it is free and works seamlessly with Squarespace websites. Jotform will allow you to design forms that are more visually appealing and easier for visitors to fill out, especially if your business or industry requires complex layouts or data entry fields. Plus if you need files uploaded from visitors Jotform can even enable file uploads – perfect if collecting information.
2. Add a new email address
When someone fills out a form on your website, you want to ensure they receive a response quickly. Squarespace makes this task easy with just a few steps – simply link forms directly with email!
Add a Form block to your page. Choose which fields to include, if required by checking their box next to each field. Lastly, enable Email Notifications, whereby people submitting forms can customize what message will be sent out when submitting.
Your forms can also be connected to spreadsheets for easy data organization and analysis. To do this, navigate to your form's Storage options and click "Connect on Google Drive," after which create a new spreadsheet specifically for this task.
Alternative: Integrating forms with third-party services like MailChimp or HubSpot allows form submissions to automatically go there, helping manage and track leads more easily. To learn more, visit their respective websites.
Squarespace makes it possible to keep your custom email address, making this an excellent solution if your business or brand already has an established presence online and you don't wish to switch email providers.
When creating a Squarespace form, it's important to think carefully about its purpose before gathering data. This decision will impact where and how your form stores information. For instance, you might decide to store information in an easily exportable spreadsheet or as new entries in an app such as HubSpot. Furthermore, you will likely want to consider whether to make your data public or private. Decisions such as these will help guide how information on your website is displayed. Squarespace offers numerous customization features to make forms look exactly how you desire. Plus, with custom CSS you can take customization even further! It can help create stunning designs that stand out from competitors.
3. Select a storage option
Email marketing is one of the most powerful and cost-effective means of growing any business, and Squarespace makes this task easy with various solutions designed specifically to collect and send email. Not only can businesses utilize its built-in email forms, but the platform also allows businesses to connect their accounts to third-party email services such as MailChimp to build mailing lists online as well as collect visitor data securely in a streamlined fashion.
In order to use third-party email services with Squarespace, site administrators must first create a form to capture visitor data and then insert it onto one or more pages on their site. Once chosen, an administrator should select from one of four storage options offered by Squarespace – email, MailChimp, Zapier or Google Drive. Once chosen, submissions will be automatically forwarded directly to that service and stored into their accounts accordingly.
Squarespace forms provide users with flexible storage solutions designed to give them the tools necessary for content management, yet the platform's limitations mean you may not be able to capture and store as much data for your business as desired. To get around this limitation, third-party web form builders are an option available to expand upon Squarespace forms' capabilities.
Jotform provides you with the means to quickly build forms that you can embed directly in your Squarespace website, capturing visitor data. Doing this allows you to build mailing lists while also simplifying integration of third-party email marketing services like Mailchimp with Squarespace accounts.
Before creating a Squarespace form, it is essential that you carefully consider how you will utilize the data you are gathering. This will enable you to determine where and how it should be stored as well as which types of notifications may be necessary.
4. Select a notification type
Your choice of notification impacts how and where form submission data gets transmitted when someone fills out your form, as well as which email responses come back, potentially impacting decision making and helping you provide better customer service.
Save form submissions as new entries in a spreadsheet (Google Sheets is an ideal example), or email them as attachments. When choosing which option will best serve your business needs and goals, consider how the data will be utilized and its goals. For instance, if your form allows customers to book appointments directly through you, connecting it directly to Pipedrive might be ideal so when someone submits their appointment request it creates an associated deal in Pipedrive with prefilled fields for easier management of appointments.
In addition to basic storage features, the Contact Form plugin supports file uploads. This functionality enables businesses and professionals who must collect documentation or feedback from customers when they submit forms.
Once you've selected a storage option, you will be asked to verify that form submissions should go to that folder or address. Following that step, you can begin connecting your Squarespace website with other apps in order to automate workflows and meet business goals faster.
Add functionality to your forms by enabling form validation, customizing form elements' appearances and even including custom CSS to make them more visually appealing while maintaining brand alignment.
Once you've added a form to your site, it can be linked to existing email addresses stored in Squarespace Contacts panel or using third-party apps like Zapier for integration purposes. If you need any assistance creating or linking forms on Squarespace websites please reach out our support team – they're here to make the platform work best for your online business!