Reading Time:
7
minutes
Email is undoubtedly the most valuable tool accessible for businesses looking to reach out to their target audience regularly. You can nurture subscribers into repeat customers by using the correct email marketing templates and segmentation.
There's no need to worry about customers needing to find your website again and again with email marketing. Instead, you may build a relationship with the people most likely to buy from you one message at a time. Which marketing automation service, Sendinblue or GetResponse, is the best?
Sendinblue and GetResponse are two of the most attractive solutions available today, with landing pages, SMS marketing, and transactional emails among their many features. Today, we'll assist you in choosing between the two.
Sendinblue vs GetResponse: The Basics
Let's begin with the fundamentals. Sendinblue and GetResponse are two email marketing platforms that aim to make it easier for you to communicate with your consumers via email. SendinBlue began as a low-cost solution for simple email marketing, but it has since evolved into something much more.
Sendinblue now offers services ranging from landing page creation to SMS marketing. The program also has basic CRM features, allowing marketers to track the relationships they form due to their marketing initiatives.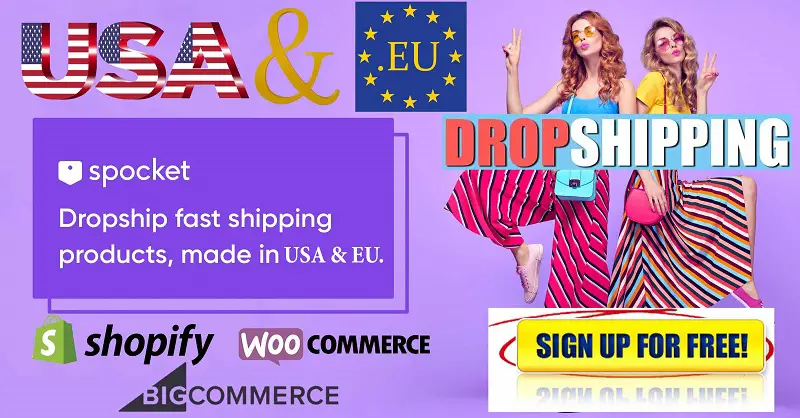 GetResponse is an all-in-one email marketing platform that seeks to guide clients through the buyer's journey. The company has been around for a lot longer than Sendinblue, having launched in 1998 against Sendinblue's 2012 debut. Furthermore, GetResponse requires a monthly subscription schedule, whereas Sendinblue allows you pay-as-you-go.
GetResponse stands out for its sales funnel and autoresponder, but Sendinblue's primary distinction is its support for transactional emails through SMTP technology. GetResponse also has a webinar marketing solution available.
Pricing
When it comes to everything from WordPress websites to Constant Contact emails, you need to make sure you stay within your budget. The best-personalized email marketing tool will have to be inside your budget.
Pricing for Sendinblue
From a financial standpoint, Sendinblue stands out with a free plan that allows you to send up to 300 emails to an unlimited number of recipients. If you want something a little more comprehensive, the Lite plan, which costs $22.50 to $25 a month depending on whether you pay annually or monthly, is an option. The following are included in the paid plans:
Lite: $22.50-$25 per month, includes all free plan features, no daily sending limit, and 40,000 emails.
Essentials: $35.10 to $39 per month for all Lite options with no Sendinblue branding and 60,000 monthly emails.
Premium: $59.40 to $66 a month, includes multi-user access, chat, marketing automation, Facebook ads, landing pages, and all of the Essential features.
There's also an enterprise email service, the cost of which is determined by your company's specific demands. With this package, you get a dedicated account manager and priority support.
Pricing for GetResponse
Unfortunately, GetResponse can't compete with a free plan, even though it competes in email templates and opt-in sites. 
GetResponse does not offer a free alternative for your solution. The following GetResponse plans are available:
Basic: $10.50 to $450 per month, depending on the number of contacts you have. Opt-in lead funnels, Facebook advertisements, automation templates, autoresponders, landing pages, and email marketing components are included in this plan.
Plus: Depending on the number of contacts, from $34.30 and $499 per month. The Plus plan includes up to 5 sales and webinar funnels, 3 users, contact tagging and scoring, webinars with 100 attendees, CRM, five workflow automation builders, and all of the Basic plan's features.
Professional: Depending on the number of contacts, from $69.30 and $580 per month. This subscription includes limitless webinars and sales funnels, five users, a maximum of 300 guests, automated features, and webinars.
The Enterprise package, which GetResponse will provide you with a personalized quote for, starts at roughly $719 per month and goes higher from there. This is the most expensive option, but it includes greater webinar functionality, email campaign consulting, deliverability consulting, paid transactional emails, account manager support, a personal IP address, and everything else that the Professional plan includes.
Features
Sendinblue and GetResponse both attempt to make it easier for today's marketing teams to start producing revenue in the online age. As previously stated, Sendinblue began as a simple email automation service. However, it is now considerably more complex, with a free package available for some businesses with a limited number of contacts.
Sendinblue offers firms that need to serve clients on the web more than just email marketing. It also offers SMS marketing and chats support. You receive a beautifully smooth and stable interface that's straightforward to use regardless of your pricing plan.
Sendinblue is also noteworthy for combining marketing automation and CRM functionalities. Put another way; you're not just sending automated communications to your audience; you can communicate with them deeper using intelligent segmentation and monitoring techniques to understand them better.
The following are some of the features:
Marketing via email
SMS advertising
Support via live chat
CRM capabilities
System for marketing automation
Support for transactional email
More advanced segmentation
Sign-up forms and landing pages
Campaigns of retargeting
Advertisements on Facebook
Heatmaps sent through email
A/B testing is the process of comparing two options.
Statistics in real-time and in the past
Machine learning is used to optimize the delivery time.
Access to APIs and plugins
GetResponse is another excellent email marketing solution that aims to provide businesses with everything they need to increase conversions. You gain access to landing page builders and support for creating your webinars, in addition to a powerful email marketing automation tool.
Although GetResponse does not offer a free plan, you can try the package for 30 days for free and gain access to various integrated features such as paid ads, conversion funnel technology, and list management. Transactional emails are available, just as they are on Sendinblue, and the interface is spotless and straightforward, just like Sendinblue.
GetResponse also includes shoppable ecommerce pages and the ability to integrate Facebook Pixel retargeting campaigns into your system for organizations who need to double down on conversions. You can use popups for advertising and create countdown timers to encourage conversions. GetResponse has several features, including:
Templates for email marketing
Builder of landing pages
Software for webcasts
Triggers and marketing automation
Landing pages are a type of web page that is used
Emails for business transactions
Email reporting and analytics
List management and segmentation
Facebook pixel permissions
Forms of registration
Countdown clocks and popups
Tags and scores
Tools for ecommerce
Automation flows that have been pre-programmed
Emails from abandoned carts
Upsells and product recommendations
Polls and questionnaires
Screen-sharing and webinars
Ease of Use
Both Sendinblue and GetResponse seek to provide their customers with the most basic and straightforward marketing experience possible. Each service focuses on user-friendliness to do this. You won't need to know much about coding or other technical abilities to start, whether you're designing marketing campaigns or working with social network connections.
Sendinblue makes it simple to create personalized templates for all of the emails you'll be sending. You can even preview how your advertisements appear on several platforms and reuse the same templates to ensure your subscribers recognize you.
Even though there are solutions that promise superior workflows with extensive drag-and-drop capability, Sendinblue is extremely simple to use. It offers a variety of ways to change your templates and plan your campaigns, as well as A/B testing to help you get the most out of your email deliverability.
Machine learning components available in the more premium plans are one of Sendinblue's most outstanding features. Based on the outcomes of your campaigns, you can anticipate the optimal time to send your emails.
It's also worth noting that Sendinblue is especially appealing to businesses looking to sell transactional emails. You can send all kinds of emails for various objectives after learning how to use the service.
GetResponse, like Sendinblue, is fantastic for user interaction. This option, however, may take a bit longer to get used to because it is designed to be a more advanced email marketing and automation tool. The GetResponse ecosystem is packed with capabilities that business owners should spend some time learning about.
The good news is that GetResponse provides a very versatile and scalable experience, regardless of whether you're constructing webinar funnels, running Facebook ads, or making a social ad somewhere. Everything from eCommerce tools to Facebook pixel tracking is available, but you must first understand how to use them.
GetResponse provides adequate starting support in the form of guidelines, manuals, and even a complete help center with live chat and email support in eight languages.
Design and Templates
Your email marketing tools' design and template options let you leave a lasting impression on your target audience. The appropriate templates help you stand out in your email marketing and develop a distinctive brand.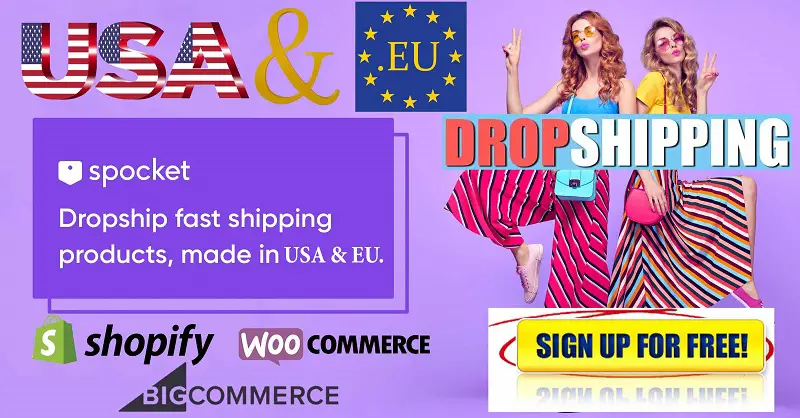 Sendinblue is an email marketing program that allows you to send bespoke emails using a drag-and-drop email editor. You can align the components of your email to meet your needs, and you can even create multiple emails to meet different needs.
You can even start with one of Sendinblue's many templates for personalized or unique emails, so you don't have to start from scratch. Personalization is straightforward, and you can alter things in various ways, such as modifying component sizes, uploading media files, and so on.
GetResponse and Sendinblue both take a similar approach to design and personalization. You can create unique emails with the help of a comprehensive editor with templates. GetResponse already offers many templates available in a variety of colors and layouts. Thanks to the variety of templates, you can use a different layout for each campaign.
Sendinblue has some limited customization and editing tools, including the ability to modify layouts, add new buttons, change font size, and more. GetResponse is also one of the more advanced email builders accessible today, with the ability to change many components of the HTML of your emails.
Sendinblue vs GetResponse: Automation
Automation processes are at the heart of email marketing tools. They're a way for your small business to make interacting with customers easier. You'll need some level of automation, whether you use Mailchimp light or ActiveCampaign.
After you've finished creating beautiful emails with your email editor, the Sendinblue email marketing platform has several tools to assist you with grouping contacts and managing emails. Sendinblue has made managing your campaigns a breeze. Beginners and experts alike can easily create automated workflows without understanding any complicated procedures.
However, specific systems, such as AWeber and ActiveCampaign, offer more advanced and lengthy workflows without requiring advanced programming skills. Sendinblue is a terrific place to start for newbies, and it even has the drag-and-drop ability for things like A/B testing.
GetResponse offers drag-and-drop editing via automation, which Sendinblue does not. You can create detailed workflows with GetResponse by combining actions, filters, and conditions. Conditions are the circumstances that trigger automation, and actions are the tasks that your system must complete. Filters are a tool that may be used to organize contacts.
You can establish automated rules for subscriptions, page views, messaging, engagement, and much more using GetResponse. Overall, GetResponse is more customizable than Sendinblue, although it requires more understanding to utilize the platform entirely.
Verdict
Your tastes and company goals will determine whether Sendinblue or GetResponse is better suited to your needs. Sendinblue gives you a terrific way to send messages and follow-up emails if you're new to the email world. Startups may use Sendinblue to create a powerful and memorable brand in conjunction with SEO.
Sendinblue is simple to use, and there are numerous manuals with screenshots available to assist you. You can even reach a point where you have an infinite number of contacts. GetResponse, on the other hand, has a few more advanced features in some areas.