Reading Time:
7
minutes
Email marketing is a powerful and efficient way to reach your target audience. The inbox is an important place, with more than half the world using email to stay in touch with brands and others.
Today's business leaders need to know how to choose the best email marketing solution that suits their needs. It's difficult to make an informed decision when there are so many options for marketing automation, transactional email and other purposes.
Today we will be comparing two email marketing tools that offer incredible functionality. This is your guide to Mailgun vs Sendinblue.
The basics
Two very different tools are Mailgun and Sendinblue.
Sendinblue was initially an email marketing tool. However, it has evolved to offer more features over time, such as API integrations and SMS marketing, live chat, and even live chat. Sendinblue has its own CRM functionality, so you can manage all your customer relationships however you like.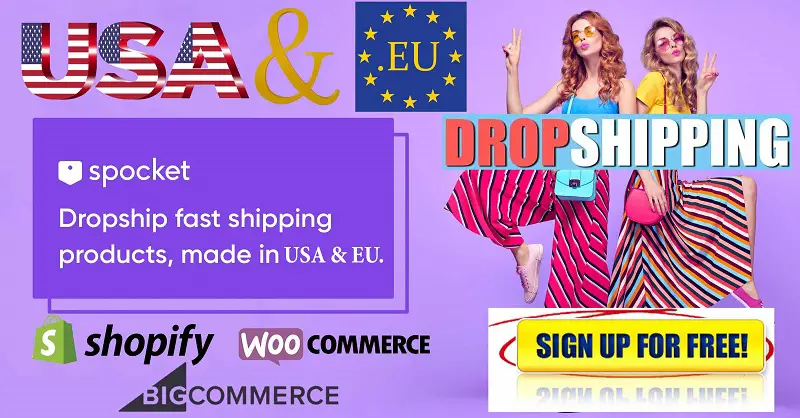 Mailgun, on the other hand allows companies to send transactional email from an existing business application. In other words, APIs and SMTP endpoints can be used to add email functionality to your CMS or other tool. Once you have added email functionality to your service, you can create and send all types of email marketing campaigns or transactional emails.
The most significant difference between these tools is the target audience. Mailgun is targeted at developers and was designed with them in mind. This tool may not be right for you if you are not a programmer and don't have a lot of knowledge about email coding. Sendinblue, on the other hand, is designed to provide everything you need.
Sendinblue is a flexible platform that allows developers and beginners to access all aspects of Sendinblue, including API access, SMTP server functionality, and a host additional features.
Sendinblue vs Mailgun: Pricing
When deciding between products such as Mailgun and Sendinblue.com pricing is a major concern. You will need a reasonable pay-as you-go pricing strategy or recurring payment schedule, regardless of whether you use Postmark, Mandrill or another service.
Sendinblue offers a great pricing structure. It allows you to send 300 emails per days to unlimited contacts. You can upgrade to a paid plan and choose:
Lite between $22.50 to $25 per month (paid annualy or monthly): Unlimited contact support and unlimited daily sending are included in this package. However, you can only send up 40,000 emails per calendar month.
Essential: between 35.10 and $39 per monthly (paid annually or on a monthly basis): This plan includes all of the features of Lite plus no Sendinblue branding. You can send up 60,000 emails per calendar month.
Premium: between $59.50 to $66 per month (paid annualy or monthly). This package includes everything in the Essential plan plus multi-user access, marketing automation, landing pages and social media ads.
An Enterprise plan is available, which can be priced according to your needs. This account comes with a dedicated account manager, priority support, and all the premium features.
Mailgun pricing may be slightly different. There are many options:
Flex: Free the first three months, then $0.80 per mail, Powerful API access, webhook for forwarders, SMTP relay and email tracking. Analytics and detailed documentation are available. Searchable logs can be kept for five days.
Foundation: Between 35 and $75 per Month: This package includes everything from the Flex plan plus support for up to 100,000 emails per year, inbound email routing and a dedicated IP. You get 24/7 support, message retention, inbox positioning, validation and email validation for 1 day.
Growth Between $650 and $80 per month. You get everything in the foundation plan. This includes support for up 1,000,000 emails and searchable logs for up 15 days. One dedicated IP, 1000 email validations, message retention of 3 days, 10 placement tests and live chat support are all included.
Scale:Between $1,250 and $90 per month. This package includes all of Growth's features plus 1 dedicated IP address. Support for up 2.5 million emails per month. Live chat support. 15 placement tests. Searchable logs for up 30 days. Live phone support.
Enterprise pricing for larger companies. This plan includes everything you need, including support for more than 2.5 million emails per month, delivery services, real-time guidance and rapid-fire emailing.
Email Marketing Function
Let's begin by looking at the features of each tool to help you understand the advantages of Sendinblue as well as Mailgun. Both solutions are intended for email marketing. However, they approach it differently.
Sendinblue is a platform that focuses on email marketing. It also has other features that link to it. Sendinblue's email marketing features are simple and easy to use. Sendinblue makes it easy to deliver emails to large audiences without worrying about how to do it.
There are many great templates that you can choose from to help your business stand out. You can also use A/B testing to measure the effectiveness of different marketing campaigns. Sendinblue also allows you to connect your email marketing efforts with other campaigns via social media or SMS. You can even chat with the support team via live chat.
21i9The integrated CRM from Sendinblue allows you to create more relevant and custom emails for the contacts you want to reach. This email service can be used for everything, from fully automated trigger emails to transactional emails.
Sendinblue has a reputation for its transactional campaigns. These include payment validation, order validation and invoices. They also provide shipping orders, refunds, shipping orders and other information.
Mailgun allows you to be flexible with your tools, unlike Sendinblue which combines everything you need for email marketing success into one solution. Mailgun is a great choice if you are looking to add email marketing to your existing CRM or CMS.
Mailgun is an email service for software developers who need an API to send their emails to their users. The API allows websites and applications to access additional functionality. Mailgun works well for transactional emails but you have some restrictions on what you can customize. You'll learn more about Html the better.
Mailgun offers more than just API features. Mailgun can be installed on your WordPress website or any other CMS. You will have access to email validation, A/B testing and deliverability optimization, as well as burst sending.
Mailgun's SMTP email protocol is the most appealing feature. This allows users to send emails online. This protocol allows users to bypass common limitations associated with Outlook and Gmail. You can send up to 2000 emails per day if you use Gmail as your email client.
This sending limit can prove to be too restrictive for large email lists. Mailgun is a powerful tool that can help your business.
Design and templates
Small businesses looking for the best marketing tool can consider email templates. Your target audience will be influenced by the design options available to them. Sendinblue offers a variety of templates that can be used to help you get started. Or, you can create your own email.
Drag-and-drop email editors make it easy to create professional-looking emails. You can choose from more than 70 templates to get you started, or you can create your own.
Personalizing an email is easy. Drag and drop the elements you wish to include in your emails, and you can change their sizes or upload other elements as you like. You don't need any technical skills.
This could be a problem for developers as it could indicate that your email marketing system isn't flexible enough. Mailgun is a mail API, SMTP tool and not a complete email automation service. Mailgun is not the right choice if you are looking for an email marketing solution that does everything in one place.
Mailgun, a transactional email service, is better suited for IT professionals and developers who need to send and receive email. This tool allows you to easily track the performance of your email and optimize it for better results.
You have complete access to the API, which allows you to edit and code your email messages however you like. Mailgun is not for everyone. This service is designed for those who are proficient in programming languages such as Ruby, Java, or Python.
Mailgun is best suited to people who only need to send simple emails.
Automation
Mailgun and Sendinblue have very different experience when it comes automation and maintaining consistent contact with your audience. Sendinblue offers a wide range of tools to segment your contacts, including an integrated CRM. This will allow you to get the most from your grouping solution. An automated editor is available to help you manage your email workflow.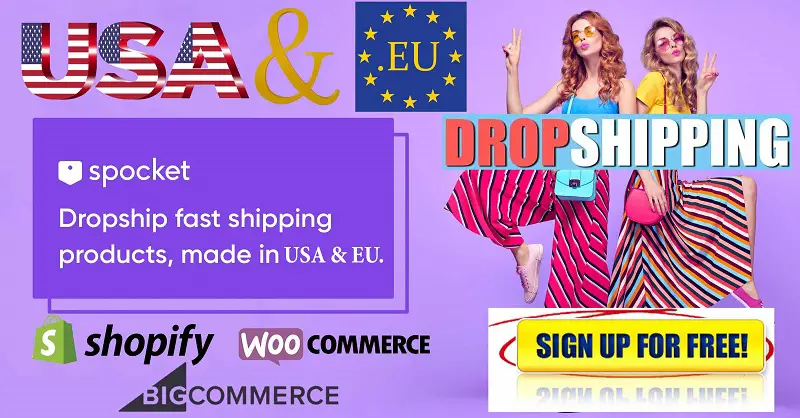 Sendinblue is focused on making email marketing simple. This approach to automation shows. Both beginners and experts will benefit from the inbuilt workflow templates. These templates offer more insight into automation than solutions like MailChimp. You can make minor changes depending on whether you are sending customer support emails or welcome emails.
There are limitations. Sendinblue's automated workflows are not the most advanced. You might consider ActiveCampaign or GetResponse if you are looking for something more advanced.
It is more difficult to compare some things with Sendinblue or Mailgun than other things. We can look at things such as email delivery and whether you receive a dedicated IP, but automation does not work for all services.
Mailgun vs Sendinblue is a battle that should be fought. It's important to note that Mailgun doesn't have a complete automation system. Mailgun is an automated transactional email system that allows you to send one-to-one, one-to-one emails based on specific events. You can also send a message when someone buys a product from your company.
Mailgun offers basic automation capabilities. To help marketers connect with customers and generate engagement, however, you cannot send multiple emails in a series. Mailgun is all about transactional messages.
There are some features that you can access, such as intelligent routing and forwarding and scheduled delivering and bounced message handling. Mailgun has an email validation feature that allows you to check if your email is likely bounce before you send it.
You could also define "automation" using Mailgun's burst-sending feature. Mailgun is the perfect tool to help you send mass emails to thousands of people quickly, without having to wait for service providers like Gmail. With the burstfire feature, you can quickly send transactional email to your subscribers. You also have the option to control when the messages are sent.
You won't find WYSIWYG automation here.
Verdict
It can be difficult to choose the right solution for email marketing. Many companies offer free email, plugins and PHP support. It doesn't matter if you need bulk email and webhooks or a simple solution that allows for pay-as–you-go functionality.
You can compare the features of Sendgrid, Mailjet and sparkpost by looking through online reviews with screenshots. However, some solutions are harder to compare than others.
Mailgun is a different email service than Sendinblue. Mailgun is focused on transactional emails and intelligent routing. Sendinblue allows you to build more complete email campaigns right from the start. Mailgun is a tool for web developers and code professionals. Sendinblue provides everything you need right out of the box.
Email and SMS marketing, detailed analytics, customer relationship management, and support for GDPR compliance are all available. Sendinblue doesn't offer as much support for code manipulation, but that shouldn't be a problem for new businesses looking to start online.