Reading Time:
11
minutes
You've come to the correct place if you're looking for some free email marketing software. We've put together a list of six top tools for you in this comparison! These are the top free email marketing services that will be successful in 2022.
We'll look at their features, free plan limitations, upgrade costs, and overall benefits and drawbacks. Here's the final lineup we came up with after scouring the market for a while:
HubSpot Email Marketing 
Sendinblue
AWeber
ConvertKit
Omnisend
MailerLite
Sender
HubSpot's email marketing software is part of its CRM platform, designed to help you build your business by giving your customers and audience personalized experiences. HubSpot is well-known for its world-class CRM and is a popular choice among small and large businesses, as proven by its 100,000+ customers.
The CRM gathers various data on your website visitors and contacts, which is then used throughout the platform to give them better experiences. HubSpot's email marketing and automation services are particularly popular with the company's users, and the native CRM integration allows for a powerful and engaging strategy.
Features in the free Plan: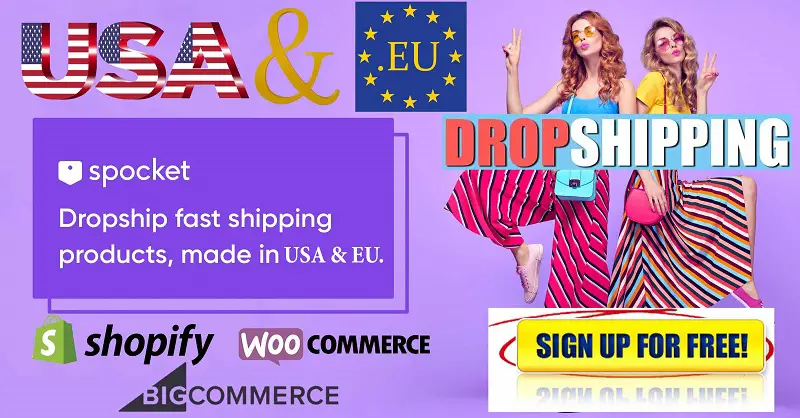 An email builder with drag-and-drop functionality
Pre-built email templates that may be customized to fit your needs.
Personalization tokens allow you to segment and customize your emails based on the information provided by your subscribers.
Tracking of email responses
Follow-up emails that are sent automatically
CRM software that is available for free
Use a free landing page builder, form and popup builder, live chat, and more for a complete lead-generating funnel.
A plugin for WordPress
Limitations of the free version: 
Monthly email mailings of up to 2,000
1,000 static lists and 5 dynamic lists
HubSpot CRM and tools for marketing, sales, customer service, and operations are all available for free.
Cost of upgrade:
When you upgrade your HubSpot email marketing tool, you're upgrading HubSpot's complete marketing platform, which means you get a lot more value than just an email marketing tool. In addition, there are three paid plans available:
Starter: For $45 per month, you can send 5,000 or more emails. The HubSpot branding can also be removed from your emails.
Professional: For $800 per month, you can send 10,000 or more emails. Most automation and a/b testing functions are included, as well as comprehensive analytics, blogging and SEO tools, etc.
Enterprise: Starts at $3,200 per month and is designed for larger businesses looking for a complete marketing automation platform.
Who should purchase HubSpot:
HubSpot is an excellent choice if you're a one-person operation or a small firm wanting to grow and automate some chores, but it's also a good choice if you're already a huge company and need a tool to help you scale. It's also excellent if you don't want to deal with multiple tools and prefer to have everything in one place and value personalization.
Sendinblue is the best free email marketing software. It's a relative newbie to the email marketing sector, and it's a bit of a minor player compared to some of the other tools on this list. So, why is it ranked first? There are a few strong reasons:
Sendinblue is an excellent all-around online marketing solution beyond email.
SMS messaging, a customer chat facility, CRM, landing pages, and even Facebook Ads integration are available. Overall…impressive. But, returning to the email features, Sendinblue provides almost every email marketing option you might want. You may use it to send regular broadcast campaigns, obtain excellent deliverability, set up email automation and drip campaigns, and even send transactional emails from an ecommerce business that supports it (Shopify, WooCommerce, etc.). Because you receive everything under one roof, you'll probably never have to alter your email marketing platform as your company expands. Sendinblue has everything you need, no matter how big or tiny your organization is. Then there's the fact that a lot of Sendinblue's stuff is free, which is probably why you came here in the first place.
Features in the free Plan: 
A drag-and-drop visual email creation tool that works on mobile devices.
Email marketing initiatives that are widely distributed
An email template library
SMS advertising
Personalization of emails and SMS (include recipient's name, etc.)
Customer service chat software (Sendinblue gives you a chat module you can install on your site)
Segmentation of contacts
Signup forms that can be customized
CRM for Sales
With a workflow editor, you may automate your email marketing.
Reporting in real-time
GDPR Observance
RSS, Google Contacts, Typeform, and more API connectors are available.
A plugin for WordPress
Limitations of the free version:
Sendinblue does not impose a limit on the number of subscribers you can have (this is the only tool here that offers this)
In all, you can send up to 300 emails per day.
For up to 2,000 contacts, marketing automation options are available.
Cost of upgrade: 
Sendinblue has three major premium packages, depending on the features and volume of emails you need:
Lite plans start at $25 per month for 10,000 monthly emails and go up from there.
Premium plans start at $65 per month for 20,000 monthly emails and go up.
Individually negotiated enterprise
In addition to the free tier's features, the Lite and Premium plans have more sophisticated features. Most importantly, you'll gain A/B testing, time zone-based send-time optimization, a new landing page builder tool, and improved reporting.
Who should get Sendinblue: 
For every business, Sendinblue is an excellent all-around email marketing solution. This may appear to be a broad statement, yet it is precisely what the situation is. Sendinblue offers on all fronts what you'd expect from a tool like this and some unique capabilities not seen in the competition. As a result, it's often regarded as one of the best Mailchimp alternatives available. Of course, the fact that the free Plan is fantastic – you can send it to an unlimited number of people – has a lot to do with it.
Best free email marketing software: AWeberUnlike Sendinblue, AWeber is one of the most well-known names in email marketing and one of the oldest such tools on the market, founded in 1998. Back when only the most dedicated online marketers employed email marketing, AWeber provided it. All of this preparation has to pay off in some way…and it does! AWeber is dedicated to making your email marketing campaigns as efficient as possible while also providing you with all of the capabilities you may require in one location. AWeber's free Plan, on the other hand, is a relatively recent offering. The company just underwent a rebranding and has opened its doors to small businesses with limited budgets to delve headfirst into email marketing. You will not be disappointed in terms of features. AWeber offers a drag-and-drop email design tool, a landing page builder, an email template library, etc. If you ever want to take things to the next level, there are also automations available.
Features in the free Plan: 
An email editor with a visual drag-and-drop interface.
Email marketing initiatives that are widely distributed
Autoresponders and email automation tools
Email to RSS (send newsletters based on your latest blog posts automatically)
An email template library
Emails in HTML
Content that changes over time (based on presets)
Emails that are AMP-friendly (hyper-optimized for mobile viewing – will enhance open rates)
Thousands of high-quality photographs to choose from and use in your emails
Tool for creating landing pages (you can build an unlimited number of them)
Templates for landing pages
A collection of signup forms
Segmenting your email list
Analyze your subscribers and messages.
AWeber Ecommerce allows you to sell things directly to customers via email.
Notifications via the web
A plugin for WordPress
Limitations of the free version:
500 contacts maximum
Every month, up to 3,000 emails are sent.
There are up to 50,000 people who have signed up for web push notifications.
Cost of upgrade: 
Upgrading to a premium plan costs $16.15 per month (billed annually). You receive the same 500 contacts for that fee. Still, you also get some additional features like split testing, behavioral automation, cart abandonment features, white labeling, custom list segmentation, enhanced reporting, and a few more. If you wish to raise the volume (billed annually), follow these steps:
2,500 contacts for $26.15 a month
For 5,000 contacts, the cost is $46.15 per month.
For 10,000 contacts, it costs $66.15 a month.
Who should get AWeber: 
If you're just getting started with a small list of subscribers or starting from scratch, AWeber is a terrific option. If you want to experiment with the idea of commerce via email, AWeber Ecommerce is an excellent place to start.
ConvertKit was created to be the ideal email platform for bloggers. But there's something to it. Whereas most other email marketing platforms focus on helping you "grow a customer base," ConvertKit focuses on helping you "connect with fans." While this is likely just a variation in positioning, it creates a picture of the type of user ConvertKit is seeking to attract. The platform is designed to assist you in determining what type of material you want to offer, how to connect with your audience, and how to arrange your tales effectively. Then, of course, there are sophisticated email marketing and automation options to help you transform your communications into revenue for your company.
Features in the free Plan: 
A visual email production tool with templates and access to a library of royalty-free photos.
Landing pages, sales pages, and link pages may all be created with the right tools (a sort of bio page for social media where you can link to all your projects)
Connect your ConvertKit profile to a custom domain name.
A tool for creating signup forms.
In welcome emails, opt-in incentives are delivered for free (for instance, when you offer people a gift in exchange for signing up for your newsletter)
Segmenting a list
Reports
Autoresponders and email automation
ConvertKit Commerce is a service that lets you sell digital things directly from your email newsletters.
You can also use a membership model to host a paid newsletter (charge subscribers for access) (with recurring payments via credit cards)
A plugin for WordPress
Limitations of the free version: 
A maximum of 1,000 contacts
Send an unlimited number of emails
Unrestricted access to your pages
Cost of upgrade: 
Upgrades to a premium plan starting at $25 per month (paid annually). This Plan also has a 1,000-subscriber restriction. If you need more, the price rises quickly: 5,000 subscribers will cost you $66 per month or $93 per month, depending on the paid plan tier. Overall, ConvertKit is not the cheapest tool available once you decide to upgrade. A migration tool (if you're relocating your list from another email marketing service provider), automated funnels and sequences, Facebook custom audiences' integration, a referral system for your email newsletters, and advanced reporting are the other features you get.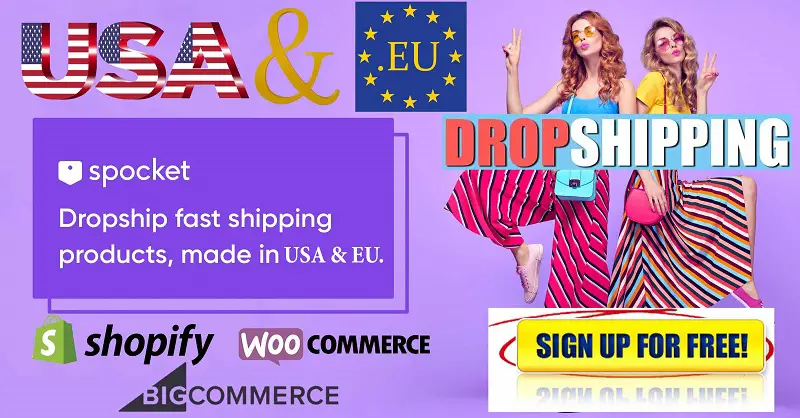 Who should get ConvertKit: 
If you're a blogger who wants to get started with a simple set of tools that will help you connect with your audience, ConvertKit is a terrific option. At the same time, you're OK with the free Plan's limitation on the number of contacts you can serve. However, all of the other features, like landing pages, sales pages, an ecommerce module, and so on, will help you get up and running quickly and possibly generate your first cash before upgrading your ConvertKit Plan.
Omnisend's site – free email marketing servicesOmnisend provides one of the most effective and user-friendly email automation solutions available. Because it includes top Shopify connections, the solution was created with e-commerce in mind (and several other third-party integrations). Since its inception in 2014 as Soundest, the company has grown to become one of the most popular e-commerce email marketing systems. Omnisend has a plethora of built-in template possibilities for creating personalized emails. Other automated capabilities for segmenting and delivering emails to your email list are also available.
Furthermore, the solution works in tandem with your SMS marketing efforts and Facebook Messenger. Lead generation is also an important aspect, as everyone who has ever managed an email marketing campaign knows. Furthermore, Omnisend has tools to construct robust, appealing, and engaging lead-generating forms. There are numerous form styles to choose from, including the following (all of which may be incorporated into your email marketing campaigns):
This is a fun and interactive wheel of fate game.
Signup forms
Popups
Finally, but certainly not least, each email marketing campaign should be thoroughly evaluated. This is where Omnisend's reporting capabilities shine. The solution's reporting capabilities include real-time dashboards and click maps, ensuring that you have access to all the information you need to assess the performance of your email marketing campaign. Overall, Omnisend has all the features you'll need to streamline and automate your email marketing campaigns.
Features in the free Plan: 
Choose from various pre-built email templates, tweak them, and send them.
Fifteen thousand emails are sent each month, with 2000 emails sent each day.
Email editor with drag-and-drop functionality
Three active signup forms should be published.
Maps can be found by clicking on them.
Reporting on sales
Segmenting Emails
For a month's worth of statistics, track your website.
Limitations of the free version: 
With the free offer, you can only design a few email segments; however, you can design up to 20 email segments with the subscription plans.
The free Plan does not have the audience segmentation tool.
The free plan does not include priority support.
You can only send 15,000 emails per month and 2000 emails per day, regardless of the size of your email list.
Cost of upgrade:
Users can upgrade to one of three premium plans offered by Omnisend:
Standard Plan: $16 per month for 15,000 emails sent every month. With the size of your email list, the cost and quantity of emails that may be sent rise.
Pro Plan: $99 per month gets you 15,000 emails and $99 worth of free SMS credits every month. With the size of your email list, the cost and quantity of emails that may be sent rise.
Enterprise Plan: Monthly unlimited emails and free SMS credits with custom pricing.
Pre-built workflows, email automation, online push alerts, priority support, SMS campaigns, and automation are all included in the primary and pro plans, not available in the free Plan.
Who should get Omnisend:
Omnisend is ideal for sales-driven ecommerce marketers looking for powerful and automated email marketing tools. The email marketing process is made incredibly easy with features like a drag-and-drop editor and pre-built email templates that can be tweaked. In addition, with capabilities like automated mailings, audience segmentation, and in-depth analytics and reporting with real-time dashboards, the solution goes above and beyond what you'd expect from a primary email marketing platform. So, if you're looking for an email marketing system that automates the process while also being created for eCommerce success, Omnisend is the option for you. Omnisend, for example, works with more than 30 apps, including Shopify, BigCommerce, WooCommerce, Stamped.io, ShipStation, and Smile.io. This makes it much easier for ecommerce businesses to use this email solution.
MailerLite is noteworthy for at least two reasons. First and foremost, it offers a free plan that is both generous and competitive. Second, once you're ready to invest in your email efforts, it's one of the most affordable email marketing options. Don't be fooled by the "Lite" part of the moniker. In terms of functionalities, MailerLite has everything you need. You may rest assured that the platform will meet all of your email marketing requirements. MailerLite has over 1 million businesses and startups worldwide trusting them, so they must be doing something right.
Features in the free Plan:
A drag-and-drop email builder that is simple to use.
Photo editing tools built-in (to make every picture in your newsletters look great)
File management (to keep track of all of the digital goods you're providing to your subscribers)
Mobile-friendly newsletter templates are available.
A tool for creating landing pages
Templates and signup forms (they also work as popups)
Excellent tools for managing lists
A page builder for unsubscribes (not a functionality seen in many other apps)
Features of email automation
More advanced segmentation
RSS marketing campaigns (to automate newsletters built from your new blog posts)
A/B testing is the process of comparing two options (not commonly seen with free tools)
Analytics and reports
Questionnaires (you can create them and then embed them in emails)
GDPR adherence
Limitations of the free version: 
A maximum of 1,000 contacts
Every month, 12,000 emails are sent.
Customer service is solely available via email.
One mini-website and five landing pages are included.
Access to your mini-website and forms is unrestricted.
Cost of upgrade: 
When you're ready to upgrade, MailerLite is one of the cheapest options available. For 1,000 customers, the entry-level package costs $7 per month (paid annually). Following that are the following tiers and so forth.
Who should get MailerLite: 
Overall, MailerLite is an excellent email marketing service for small business owners on a tight budget who want to keep costs low for as long as possible.
However, MailerLite also doesn't lack any critical features, so the low price doesn't mean you're sacrificing anything. Finally, MailerLite is one of the few free A/B testing options on this list.
Sender is a well-known email marketing platform that has been around for a while but has only recently gained traction. The generosity of Sender's free Plan is the first thing that sticks out about their product. It's unusual for an email marketing platform to offer free accounts with 2,500 subscribers and 15,000 emails per month. What's more, in comparison to the subscription plans, the list of features isn't restricted. The only difference is the number of emails you can send.
Features in the free Plan: 
Limitations of the free version:
Up to 2,500 people can sign up.
Monthly emails of up to 15,000
The free Plan includes all functions and has no restrictions. Upgrade cost: With Sender, upgrading to a premium subscription is relatively reasonable. The most basic package is $11 per month and allows you to send up to 60,000 emails to 5,000 subscribers. This is already a huge accomplishment. The Sender is also one of the most cost-effective email marketing solutions when sending to:
if you have 10,000 subscribers, you will pay $22 each month.
$46/month for 20,000 subscribers
Who should get Sender: Sender doesn't have a long list of features, but it has everything you need. This could be an excellent alternative if you want a good cushion that can support up to 2,500 members for free. Finally, Sender allows you to create beautiful emails and ensure that they are sent to the correct recipients.
What is your favourite free email marketing software?
That concludes our list of six of the top free email marketing tools. As you can see, they all have available free plans that should be sufficient to get you started with email marketing. Then, in most circumstances, improvements aren't prohibitively expensive. It's past time for you to quit utilizing Gmail or Zoho for marketing purposes. But, at the same time, why pay more for platforms like Constant Contact, GetResponse, Salesforce, or HubSpot when you can use these for free?