Reading Time:
7
minutes
Did you ever try to sell digital products online only to discover that transaction fees were taking a large chunk out of your income? Imagine if your ecommerce platform did not offer an on-site checkout. This SendOwl Review will help you find a solution.
It can be difficult to find the right ecommerce platform to sell digital products. The big brands tend to be more focused on physical products with some digital offerings.
SendOwl is here to help. SendOwl allows you to easily create and sell digital products and services online. SendOwl allows for a quick launch, so it's as easy as "one click".
SendOwl is easy to use and allows you to create sites for digital items, memberships, and drip-enabled content.
SendOwl has a low fixed monthly price, which means that you won't be charged extra for transactions or being too successful. This sounds intriguing? Continue reading to read my complete SendOwl review.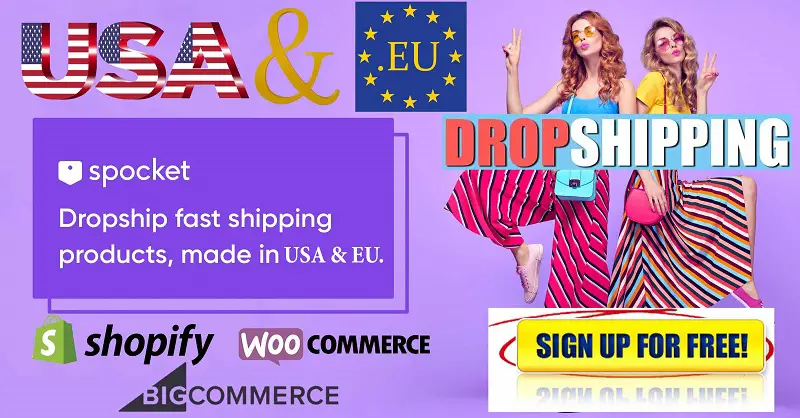 What Is SendOwl?
SendOwl is a unique solution for building your online store for digital products or subscriptions. The British company SendOwl, which is based in London, assists organizations in selling digital products online.
When the founder realized that there wasn't a way to effectively sell digital products directly from a website, SendOwl was born. SendOwl was founded by George Palmer in 2010. He wanted to revolutionize the digital marketplace and allow companies to achieve more online, without having to spend a lot or struggle with complicated tutorials.
SendOwl is a popular tool today, as it handles all the tedious bits that allow people to sell digital products quickly. SendOwl integrates with your payment processor. It also ensures that your customers receive their products promptly and securely, which helps you to maintain a positive brand reputation. You can also increase your revenue by using a mobile-enhanced checkout and one-click upsells.
SendOwl's purpose is to help you sell digital goods online. The system can connect with your payment provider to ensure you get paid quickly. It also automatically transfers any files you may be selling to the buyer after your payment has been processed. This software has many benefits, but these are the most important.
You can improve the user experience by making sure your customers have quick access to their products when they buy online.
You can provide peace of mind for your customers and your business by providing security.
Automate tedious and time-consuming manual processes that could otherwise consume a lot of your precious time.
There's so much more to SendOwl that we can't cover here. We'll be guiding you through what you can do with the product. It can also connect to your mailing list, such as Mailchimp, so you can automatically add buyers to your list to help you nurture future sales.
Affiliate programs allow you to get help from professionals in order to increase your sales. SendOwl offers a wide range of digital sales options that can help you make money.
SendOwl Cons and Pros
There are pros and cons to every payment solution, whether you're shopping for Stripe PayPal or selling digital products online. You need to carefully consider the functionality of each service and whether it is right for you.
SendOwl is an alternative to WordPress plugins that provide the same subscription functionality. SendOwl supports a variety of capabilities including affiliate programs, flexible payment models and custom checkouts. The customer service could use some improvements, and the ecommerce solution only offers limited support for cryptocurrency. Let's look at the pros and cons.
Pros
Simple to use interface that is reliable
This is a great way to start your own affiliate program
This is a great tool for bloggers looking to sell premium content
International selling supported by dozens of currencies
Flexible subscriptions and payment options available
Template builder for custom checkout
Available as a one-click upsell or bump offer
Many integrations available with email marketing and other tools
Monthly fees that are predictable and affordable
For your online store, check out the checkout builder
Cons
Marketers have limited design customization
There is not much support for Cryptocurrency
There are no community groups
No emergency customer support
Templates are not subject to real A/B testing
It is for whom:
SendOwl can be used if you want to sell any of these products
Software
Subscribe to our Newsletter
Ebooks
Videos
Comics
Music
Magazines
Audio Tracks
License keys
They also support physical products, even though they call themselves a digital goods selling platform. SendOwl's features make it an excellent platform for selling digital goods.
SendOwl's features make it an excellent platform to sell digital and physical goods together. SendOwl is not as powerful for big sellers of physical goods. This is what we'll discuss below.
Beautiful customer experience
SendOwl makes it easy to provide a seamless buying experience. This company has invested a lot of time and resources in improving the digital delivery check-out.
After uploading a few products, this checkout takes only a minute to set up. SendOwl offers many options to share your product page on social media and on your website with customers.
SendOwl offers a quick sell link that you can send to customers who have already purchased. This allows both you and your customer access to the entire shopping cart area. It improves conversions and minimizes frustration.
Selling More with These Features
SendOwl offers more than just a conversion-optimized checkout module. It also provides a slew of marketing and sales tools to help you make more money.
It also offers upsells that you can attach to product pages, as well as cart abandonment features to bring people back to your site. Your brand will be remembered by customers thanks to the enhanced integrations with mailing lists. Bancontact, ApplePay, and Bitcoin are all available payment options.
Keep an eye out for new features that allow you to select different themes for your checkout.
You can create product bundles, which allow you to group similar products together and increase sales. It is also possible to create fully trackable discount codes. You can control redemptions based on specific products, time periods, or spend amounts. The SendOwl affiliate system is what many may find the most valuable feature.
This system allows you enroll and manage others interested in selling your products. It can be difficult and time-consuming to set this up for a vendor, as anyone who is familiar with affiliate marketing will tell you. SendOwl's affiliate program makes it easy to offer this service and reap the benefits of having sales staff without any fixed costs.
SendOwl helps business owners make an online impact. SendOwl can help you sell any kind of product, whether you are an established business owner or a growing company. The checkout page is responsive across all devices. Customers can also see the right language on the page.
You have a range of payment options, including PayPal, Apple Pay and Bitcoin. Customers can also be sold to via social media and email. SendOwl offers the following basic features:
Affiliate selling support with tracking, administration, and reporting
You can upsell to get more for each sale
Support for cart abandonment to decrease lost sales
Coupons, discounts, and vouchers
Gifts for family and friends
Customers can shop on-site
Pricing: Pay what you want
Modern checkout functionality
Any digital product, including video and MP3s, can be sold and distributed to customers at the pace and time that you prefer. SendOwl is extremely secure so your customers' details are not at risk.
The SendOwl platform allows you to scale seamlessly. You can edit your order emails and reinforce your branding. You can also create custom checkout fields. You can also use the SendOwl platform to nurture new customers, get updates for free, and access detailed analytics to keep an eye on how your sales are doing.
Try it Free of Charge
All SendOwl plans include a 30-day trial to allow you to explore and experience the platform. There is no need to have a credit card.
SendOwl Review: Pricing
The free trial lasts for 30 days and doesn't require you to have a credit card. Pricing is determined by whether you are self-hosting, using the SendOwl standard system or selling subscriptions.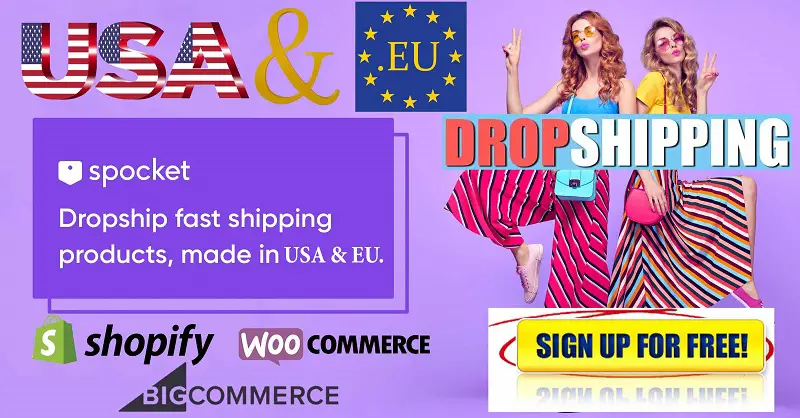 You can see all pricing here . But let's just cover the standard rates, since they're what most users consider to be the best:
The Basics ($9 per month) This will give you access to 10 products and customizations, as well as 1GB of storage.
Standard (Fee of $15 per Month) – Supports 30 products, PDF stamping and affiliates. – Customization and 3GB storage.
Business (24$ per month) – Support 100 products, upsells and cart abandonments. – Video streaming, PDF stamping affiliates, customization, 5GB storage.
Premium – (39 USD per month) – Support 250 products, three upsells and cart abandonments. Support includes video streaming, PDF stamping affiliates, multiple users customization, 15GB storage, and support for 250 products.
The pricing is very affordable, as you can see. This program is perfect for selling digital products.
These prices are in the Standard category of SendOwl's package packages. However, there is another option. Self-hosted means you host your own solution. SendOwl manages the buyer side and ensures that customers can receive digital files. However, it is not responsible for hosting your website.
Self-hosted functionality is available for $19 per month, and you can try it with "only a few" products. This solution can support up to 500 products and offers customization and affiliate options. You also have the option to:
$79 per month to buy up to 7,500 products. You can also customize.
$59 per Month for up to 5000 Products, 5 Subscriptions, Upsells, Affiliates, Cart Abandonment, Multiple User Support, Customization
$39 per Month for up to 2,500 Products, 3 Subscriptions, Upsells, Affiliates, Cart Abandonment, Multiple Users, Customization
SendOwl's final pricing selections are found under the "subscription" tab. This solution is suitable for all types of subscription selling. These packages provide the same ease-of-use as SendOwl packages and don't charge transaction fees like Shopify. The packages include:
$24/month up to 50 products, upsells and video streaming. Affiliates, Customization and PDF stamping are all available.
$99/month up to 500 products, 100 subscriptions, video streaming and cart abandonment, PDF stamping. Multiple users, 10GB storage, affiliates and customization.
$74/month up to 250 products, 50 upsells and cart abandonments, video streaming, affiliates. PDF stamping, customization, multiple customers, 5 GB storage.
$49/month up to 125 products with 25 upsells, video streaming and multiple users. Affiliates are also welcome.
SendOwl offers a variety of solutions for companies who don't find what they need in one package.
Secure Storage and Distribution
You have the option to make files (products), available to customers through a timed link, or with preset download permissions. Once the link's time limit expires or exceeds its permissible downloads, it is not possible to download a file from the link. You can stream videos rather than downloading them.
The platform provides strong support for software license keys and/or products that require them. It handles tasks such as generating, safe storage, issuing, and distribution of keys. Protecting PDF files with email addresses and names is possible by stamping them automatically. Stamped files are less likely to be shared and distributed by buyers, as you can see.
SendOwl
SendOwl offers a simple solution for business owners today. Start by creating an account and selecting the pricing plan. You can then choose to sell directly from your website or from your social media accounts.
SendOwl provides a simple buy button you can add to existing web pages so that you can sell immediately. SendOwl can be integrated with many websites. However, you cannot create your own site through this solution.
You can find a lot of online documentation to help you do things. You can limit how many times a product can be downloaded so that people cannot create copies of your content or distribute it without your permission.
You can provide individual URLs for your affiliates so they can sell your solutions. These URLs will be pre-built with tracking functionality to allow you to keep track of who is generating the highest profit.
Conclusion
A traditional ecommerce platform is better if you are selling a lot of physical products. Many of these platforms are listed in my top ten ecommerce platforms list. SendOwl is a great option for selling smaller quantities of products, particularly digital ones. We believe it is the best marketing solution available, given its rapid growth. Start your free trial.