Reading Time:
10
minutes
Many businesses believe that customers will begin to flock in when they open their online store.
You can build it and they will come. This is not always true. This is not Field of Dreams.
There are so many online brands, and creating buzz about the launch of your store isn't just marketing. It's essential for your success.
There are many ways you can generate buzz about your brand or new products.
A Coming Soon page is a great way to achieve this. These pages are a great way for your brand to be teased (or just a new product line), and inspire curiosity in your target audience.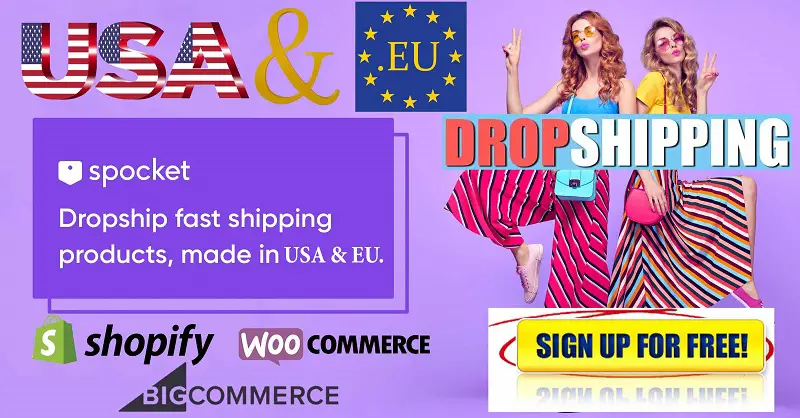 What is a Coming Soon Page?
A Coming Soon page is a landing page that's used to generate excitement about a new product or store.
This page explains what your product is, and when it will become available for purchase. This page can be used to communicate your product through images, videos and sign-up forms.
Ecommerce companies use two types of Coming Soon pages:
Coming Soon page for product launches: This page is used to announce a new product. This page is published in a store that is already online. Visitors can go to the entire store. This page doesn't need a password page nor any other workaround to create.
Brand launches Coming Soon page: Potential customers will not have access to any other parts of this site. It's often password protected. The brand is not usually launched yet.
Coming Soon pages serve one purpose: To connect with potential customers who are interested in learning more about your products, and to generate sales.
A Coming Soon landing page is essential
A Coming Soon page can be more than a placeholder page that contains filler content.
It is a tool that helps ecommerce companies cultivate customer interest in their product launches in many different ways.
These are some ways it can benefit your brand:
Capture leads. To send your customers notifications about the launch, capture information.
Your messaging should be tested. Your brand's success is directly related to the message it sends. It can be difficult to get the messaging right the first go. The Coming Soon page allows you to test different messaging options and determine which one converts the best before launching.
Communicate the benefits of your product. Tell your potential customers how your products work, and invite them to join you in product development.
Get early feedback on your product. You must incorporate customer feedback into your product creation process in order to create the best possible solution. Your customers' feedback can help you identify the most important problems.
Create excitement. You need to generate excitement for your products. If you use the right techniques, a Coming Soon page will entice visitors to return when your product launches.
A Coming Soon page is a great way to build your pre-launch audience. Let's now learn more about a prelaunch and its importance for the success of your product.
What is a prelaunch? Why is it important?
Pre-launch marketing strategies increase awareness and build hype for your brand or products.
This happens before your products are officially launched. It connects your product with buyers. This is why a Coming Soon Page is so important in successfully executing a prelaunch strategy.
One example is Noah Kagan, a marketer who worked for months to create a prelaunch audience for Mint.com.
The company was inundated with more than 20,000 people asking about the product when it launched. It was even the subject of a book.
What length should a prelaunch last?
Pre-launches typically last 30 to 90 days, but some can take years.
Mint.com was launched nine months before Noah Kagan was hired.
What should you do before pre-launch?
Pre-launch planning and preparation usually take four months. Building your Coming Soon page will also be included in this timeline.
It will depend on which products you sell and how long it takes to complete your order.
What does this all mean for your store?
It is important to plan your Coming Soon page well so it can be a valuable asset and focal point for your pre-launch audience building efforts.
This way, you will have a list of potential customers who are interested in your product before you launch it.
Let's take a look at the key elements that make a Coming Soon page a success.
8 elements that make a Coming Soon page a success
How do you create a Coming Soon webpage that drives results These are the essential elements.
1. Write a compelling headline
A headline is the first step to creating a Coming Soon page that generates buzz about your product's launch.
One that grabs the attention of your visitor.
How? What is your brand and product all about? This is the first thing visitors see and should give a clear picture of what you offer.
The headline is, in fact, a key component of your Coming Soon page just like it is on other ecommerce landing page .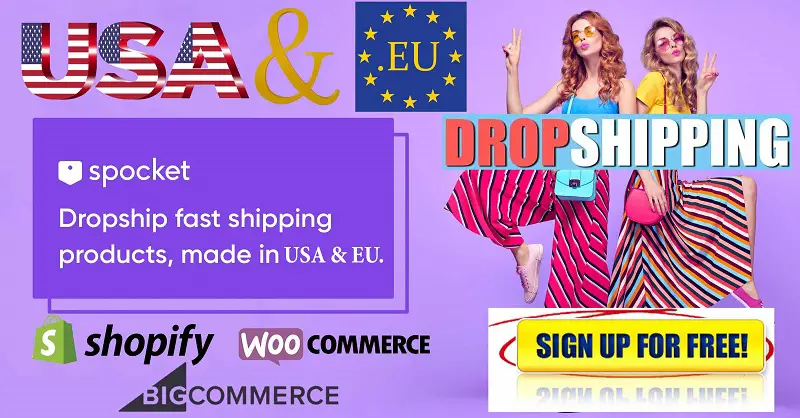 Your headline should show that you are able to understand the pain of your potential customers and offer a solution.
The headline of the TKEES upcoming page for a new product line reflects the brand's voice and tone.
It builds excitement about what's in store for them, and it's much more effective than a simple message of "Coming Soon".
2. Keep your copy short and to the point
Keep in mind that your customers will be skimming the Coming Soon page as soon as they land on it.
Studies have shown that people only have 0.05 seconds to make an impact and grab their attention. Keep your copy short.
But don't forget to pay attention to the important details!
A few sentences will be enough to highlight what's in store and what they can expect when they sign up. This area is great for displaying the date when your products or store will be launched.
Power words that suggest scarcity or limited stock can create an urgency in your copy.
Professor Gerald Zaltman from Harvard Business School says 95% are unconsciously made purchase decisions.
This concept will allow you to decide which urgency tactics to use on the Coming Soon page to help your customers move along their buying journey.
YHE Technology gives their customers the chance to pre-order their latest product, the YHE BP Doctor MED.
They are the first true medical-grade, wearable smartwatch for blood pressure monitoring.
3. Engage your audience with a strong call to action
The Coming Soon page should be clear and concise, with a call to action that stands out above the rest of the copy.
Your Coming Soon message and call to action should be clear.
You can include social sharing buttons, but they should not overshadow your primary call-to-action.
For the CTA button, we recommend large fonts in bold colors and contrasting colours. This is the case for the Coming Soon page of the Spotify Car Thing product release.
4. Chat widget
What happens if someone who views your Coming Soon page asks questions about your product?
You don't have to leave the question unanswered. By adding a livechat app on your Coming Soon page, you can interact with potential customers in real time and solve their problems.
Live chat can be used to send targeted messages based upon your visitor's actions (e.g. distance scrolled down, time on site)
Chat allows you to bring your brand to life.
You can also ensure customer satisfaction by greeting them and offering support. This will help you increase sales.
Neom, an ecommerce brand, placed a chat function on one of its Coming Soon pages.
Customers can contact them immediately, eliminating any hesitation they might have about participating in the pre-launch.
5. Social sharing buttons
You can share your product via social sharing buttons with your friends, family, or followers.
You can increase your brand exposure by having your product information shared on social media platforms.
Similar to the previous point, you may find it beneficial to include social proof on your Coming Soon pages.
Display the number of shares, likes, testimonials and tweets your product has received. It will show future customers that other people have liked your product.
FuelTech's Soon page ticks all the boxes. It also includes social sharing buttons under the email signup form.
6. Email signup form
An opt-in form is used to collect contact information and add people to your email list from those who visit your Coming Soon landing pages.
Your goal is to contact your subscribers regularly about your product and establish a relationship. For example, you can gather contact information such as email address and name.
Contrary to popular belief not all forms convert visitors to leads.
You can improve the conversion rate of your email opt in forms by following a few best practices. This will allow you to grow your audience before you launch your product.
Avoid long forms
Highlight certain features with images and colors
The call to action should be prominent
You should not distract from the Coming Soon page.
Billini sells women's fashion footwear and accessories. The Coming Soon page has an email signup form that only requires two fields.
7. Set a countdown
Countdown timers increase urgency by emphasizing the time that your visitors have to act.
A countdown timer placed on your Shopify Coming Soon Page will clearly indicate that your visitors have a limited time to interact with your product.
You must choose the best spot to place your countdown timer, so that people can see it on your Coming Soon page.
S by Serena, a fashion brand with a modern aesthetic, included a countdown clock on their beautiful Coming Soon page to launch their store.
8. Incentives
Your prospects are naturally motivated to win prizes and earn rewards, regardless of whether you have a small or large business.
This means that marketing incentives can increase sales if they are included in your pre-launch strategy.
This can be done by featuring incentives on your Coming Soon Page.
These incentives will motivate your customers to take the desired action in order to receive the reward. This is a win-win situation for both the customer and the ecommerce company.
You can use incentives on your Coming Soon page:
Enticing discounts
Products available early access
Get free gifts
Loyalty programs available
Let's now look at real-world examples that brands have used Coming Soon pages in their pre-launch marketing campaigns.
Four great examples of Coming Soon pages from real-world brands
The best Coming Soon pages have been created by some of the most successful brands to launch new products and stores.
These are the results of their pre-launch marketing campaign:
1. Pilots used giveaways in order to get more leads
Pilot's prelaunch strategy was focused on one goal: drive traffic to their Coming Soon page and to focus on email marketing.
This strategy consisted of press outreach, teaser videos, rewards campaign and ad spending.
They created a Coming Soon page and gave away their product. They also offered a chance to win a raffle for every person who shared the campaign via their social media profiles.
They were able to capture 30,000 email addresses via their pre-launch landing page, and raised $1M within 2 hours.
2. Saha leverages social sharing to generate referrals
Saha, a peanut butter brand, took audience-building to the next level when they set a lofty goal: reach 37 million Americans who skip breakfast by offering PBGO products.
Saha offered referral incentives to people who signed up for their mailing list via their Coming Soon page, hoping that this would help them grow their launch audience.
The company was able to grab 20K signups through their pre-launch campaign, which had a 94% referral rates.
They said that KickoffLab's social-selling feature helped them spread the word about their product and get started with their referral program.
3. Harry was able to achieve success by referring credible people
Harry's is a men's grooming brand that sells razors at an affordable price.
With the help of their Coming Soon page, they were able to gather almost 100,000 emails within a week of their prelaunch campaign.
How did this company achieve such outstanding results?
Referring credible people. Referring a certain number of friends would result in tangible rewards.
It was discovered that 77% of emails had been collected via the referral campaign at the end of the prelaunch.
4. Soma leveraged their personal network
Soma is a top-end competitor for Brita water filters.
The brand was started by friends, family, and people who tapped into their networks. The focus was also on creating buzz about their products via social media platforms like Facebook.
Soma's Kickstarter was live and it was funded at more than $147K.
How to create a Coming Soon Page in Shopify
It's easy to create a Coming Soon page with password protection when you create your Shopify store.
This is useful for companies that launch stores but need to keep it secret from the public. Create a landing page for a product you're launching. We'll discuss this later.
Two ways can you create a brand launch page in Shopify: Let's have a look at both of them.
Editor's note: These options are taken from Shopify's default Dawn theme. You may find different customization options for other themes.
To create a Coming Soon Page, use the Shopify password page
Shopify's Coming Soon page contains basic information about a store when it is launched. It uses a simple template.
You can use the password page to create a Coming Soon page for launching a store ( , not for the launch or a new product).
Step 1: To enable password protection, go to Online Store > Preferences
Log in to your Shopify admin dashboard to create the Coming Soon page. Next, click Online Store in the menu to the left and then click Preferences.
Scroll to the bottom once the Preferences window has opened.
You can activate the password protection section to create the Coming Soon page.
You can then customize the message that your customers see when they visit the password page. This page is not customizable.
Step 2: To customize your page, navigate to the theme editor
To have more control over your Shopify Coming Soon page, visit the theme editor.
Go to your Shopify admin dashboard and click on Online Store. Click the "Customize" button in the Current theme section.
Click into the dropdown menu at the top to select Other pages, then click on the Password page.
This will bring you to the page editor of the password page. You can edit the page's header, footer and body content.
You can add sections and blocks to personalize your password page if you use an Online Store 2.0 theme like Dawn. Your customization options for older themes will be limited.
Step 3: Create, move and customize sections of your Coming Soon page
Online Store 2.0 themes allow stores to move and add sections to their password pages.
You have the option to choose from a variety of sections, including blog posts, collection lists, email signups, collage, and many more.
You can adjust the size and add text to your logo in the Header section. You can edit the background image and include social icons in the Footer section.
You have a few more options in the body section to modify the text and style of your paragraphs.
You can make customizations not possible in the theme editor.
For your Coming Soon page, create a temporary theme
Do you want to be able to access more sections for your Coming Soon page?
To build your brand's Coming Soon page, you will need to create a duplicate of your Shopify theme.
You'll be able to access additional sections by using the homepage of the temporary version of your store's themes to create a Coming Soon Page.
These additional sections cannot be used on every Shopify theme for building a password page.
This approach allows you to edit the "working" version in the background, while the "coming soon" version is made available for your visitors.
In just a few simple steps, you can create a new version of your website.
Step 1: Visit the Online Store > Themes
Navigate to the theme menu page from your dashboard and locate your Current theme.
Step 2: Copy your current theme
Select Duplicate from the Actions drop-down menu. This will create a new theme for your Theme Library.
Step 3: Create a duplicate theme
To make your current theme, click Actions in your Theme Library.
You can customize your main theme in your Theme Library until you publish it.
You can then design your Coming Soon page using Shopify's theme editor. This gives you full access to the Home and About pages.
You have the option to limit your Coming Soon site to one or more pages. Keep it simple so they can take the desired action.
Create a simple Coming Soon page app
A Shopify Coming Soon app is another way to create a Coming Soon landingpage page for your Shopify store.
They are used by top brands around the world and provide an easy way to quickly get your website up and running in no matter how short it takes.
Let's look at two of these Coming Soon page generators, which can be found in Shopify App Store.
KAD. This flexible app allows you to create a landing page that converts for your visitors and product. You can add your brand logo and send notifications to your prospects regarding your launch.
Pre-launcher/Coming soon by . This app is the perfect solution for creating a stunning Coming Soon landing page. These features include a subscription form and a range of fonts. You can also block access to other areas on your website.
These apps are limited and great, but they won't be of any use in the running of your store.