Reading Time:
8
minutes
It's hard to find someone who doesn't want easy money. With the advent of digital media, businesses and entrepreneurs have many attractive options to make money through multiple platforms. The Shopify affiliate program is just one example.
Shopify has created a professional website that is functional and easy to use. Once the website is up and running, you can start to look forward to the next steps in growing your business.
Affiliate programs have been a great way to make passive income and save money over the years. It is very simple. You promote the product/business of the referral program via your website content (blogs and ebooks). You will receive a commission on any sales.
What is an affiliate programme?
Affiliate programs are a reward-based system. Businesses are encouraged to promote the products and services of a referral programme in return for a percentage commission.
It is important to understand that any visitor who signs up for your affiliate program will be directed via a special link to the Shopify referral store. If this potential lead converts into a sale (he purchased the Shopify plan), then you will make money for the referral.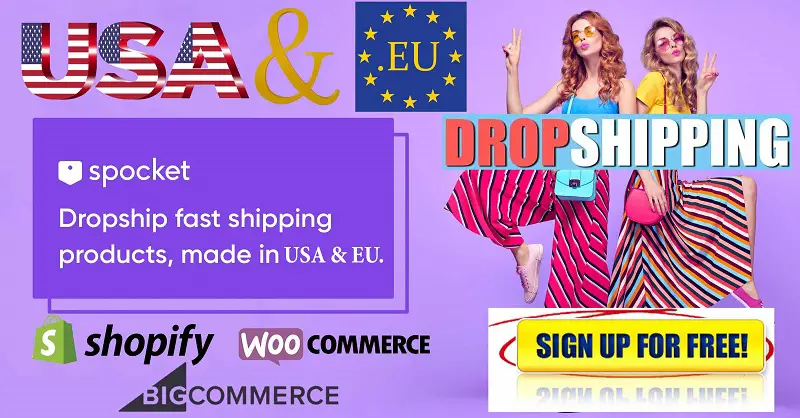 The reward for an affiliate program generally comes in the form of a flat dollar amount (like the Shopify affiliate program). However, there may be other arrangements such as discount coupons or free shopping sprees. Target, for example, offers promos to its affiliates in addition to the commission.
Although the affiliate program is equally popular in both B2C and B2B business, it's much more profitable and rewarding for the consumer goods industry. Statistics show that over 60% of affiliate programs target B2C businesses. However, only 20% of affiliate programs can be used to promote B2B products or services.
Affiliate marketing has many benefits
Business Insider conducted a study on the impact of affiliate marketing on referral businesses. Affiliate marketing can boost sales by up to 16% for businesses, according to one study.
To give an example of the real-world effectiveness of affiliate programs, WireCutter (which is now owned by New York Times) was able in 2015 to generate $150 million using referral links.
What is the Shopify affiliate program?
The Shopify affiliate program, which is part the company's larger partners program, is undoubtedly one the most rewarding.
Shopify's affiliate program aims to increase the authority and influence of entrepreneurs, consultants, bloggers, marketers, and other service providers in order to promote its paid subscription plans.
Shopify's affiliate program is free for bloggers, entrepreneurs, and service providers. Before anyone is accepted into the program, there are some prerequisites.
Shopify's affiliate program requires strict scrutiny from partners before they can be accepted as partners.
What are the requirements for Shopify's affiliate program?
You must meet the following requirements to be accepted as an affiliate partner in Shopify's affiliate program:
– Manage a website, blog or forum that receives minimal traffic each month.
Your website and blog content must be informative and original.
– Keep a large monthly audience subscribed via email or social media platforms to your platform
Shopify and other ecommerce platforms – Get familiar with how Shopify works
– Accept the Shopify Affiliate Program Terms of Agreement
These approval requirements for the Shopify affiliate program are not all that you need. You also need an active Shopify Account (if you don't have one you can create one).
Additionally, you will need to provide your contact information, along with your business bottom line, and your past experience with other ecommerce platforms (if applicable).
After you have submitted all information, a manual review will be done to determine if your platform is eligible for the Shopify affiliate program.
Because you are applying only for the affiliate program, you must choose "referring merchants" as an affiliate to help you achieve your business goals.
After submitting the form, you will be redirected the Shopify Partner Dashboard to a more detailed application form.
You will need to provide the following information about your business:
– Type of content that you post on your website, blog, or forums
– Your current and planned traffic sources
This is important as the customer will be influenced by your marketing strategy and the uniqueness of your content.
After you're done, submit the form. Shopify will then review your application.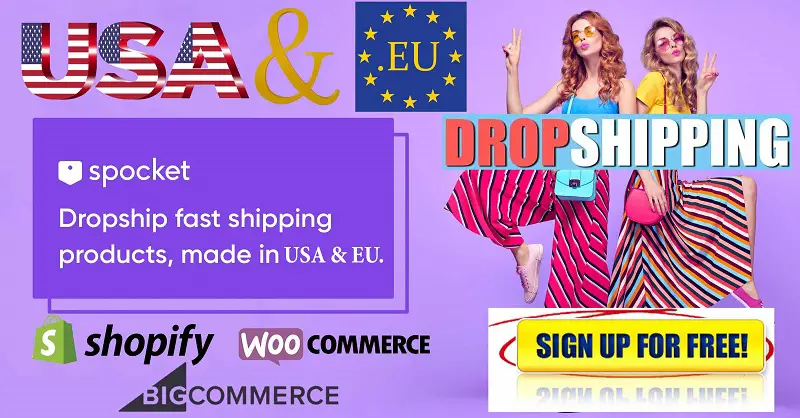 Applications for Shopify affiliate program are usually evaluated and responded within five working days. In some cases, there may be delays.
However, once you have been approved for the Shopify Affiliate Program, you can login to the affiliate dashboard to access the affiliate link. From there, you can start marketing Shopify plans.
The Shopify affiliate program review reveals that the leading ecommerce platform is also the best platform for creating affiliate programs.
After completing the lengthy application submission process, your email will be sent to you to confirm the acceptance of the application. After your application has been accepted, you can log in to Shopify's affiliate dashboard to view the Shopify "Affiliate Link". This link will be shared with users via blogs, websites and videos.
Shopify affiliates are paid for the two-month subscription fee that is charged to the merchant they refer. Affiliate money is based on the subscription value.
If a referred seller uses your link to purchase a Standard Shopify Plan, you could get up to $598. However, if that same merchant opts for the Enterprise Plan "Shopify Plus", you will receive a 100% bounty for the monthly subscription fee, which is approximately $2000.
There is no limit to the amount that you can earn with Shopify's affiliate program. It all depends on how well you promote. You will earn more if you sell more plans.
How do you implement an affiliate program Shopify
Although the process for signing up for Shopify's affiliate program is straightforward, third-party apps can be used to create your Shopify affiliate program. These apps can help you determine the best Shopify affiliate program and provide useful tips on how to promote the Shopify program. Shopify Store offers a variety of Shopify affiliate programs. Once you have chosen the app that suits your needs, you can continue with the onboarding process and create an affiliate program tailored to your business.
You can choose the Shopify affiliate app that suits your needs best. There are many options. We have listed below some of the most popular and well-known Shopify affiliate programs apps to help you get started on your affiliate program.
Refersion
Refersion is a solid and extensive referral platform. Refersion has a 5-star rating from over 100 customers, making it an attractive choice for Shopify affiliate programs. Refersion's ability to scale with businesses is the best thing about it. Businesses can start with a free plan, and then upgrade to paid plans as their business grows.
LeadDyno
LeadDyno, another powerful Shopify affiliate marketing tool, is also very popular. It can be integrated easily with Shopify's store and offers high-level customization options. You can pay affiliates via PayPal or other platforms with just one click.
Omnistar
Omnistar is the preferred Shopify Affiliate app for thousands businesses in the United States and around the world. It is a powerful platform with a lot of features that you will not want to miss during the comparison and testing stages. Omnistar has been awarded major names such as Macy's and Cisco, which increases its value proposition as an effective and valuable Shopify affiliate program app.
Affiliate
Affiliately has an intuitive and interactive interface. This, combined with the incredibly reasonable prices makes it a worthwhile Shopify affiliate program app. Although Affiliately is a relatively new app when compared to other apps on this list, it still packs the punch in terms of its functionality, features, reliability, and reliability. You can also try the app for free for 30 days.
Sign up
Enlistly is our final choice for Shopify's top five affiliate program apps. This app is especially useful for merchants that have multiple transaction types and custom commission rates. Enlistly has a simple interface that is easy to use and a reasonable pricing plan starting at $9.99 per Month.
How to set up your Shopify affiliate program
Now that you have completed the Shopify affiliate program implementation, you may be wondering where to begin with affiliate marketing. Although it may seem easier to get Shopify affiliate status, it is not easy to set up an affiliate marketing strategy that will make you money from the Shopify affiliate program.
It is important to establish a clear marketing strategy. This includes determining the target audience, finalizing marketing platforms, evaluating various products, and other considerations. Here are some Shopify affiliate program guidelines to help you get your sales started.
Rapport:
To attract clients to your company, you must establish a positive relationship with your audience. You will promote Shopify's paid plans by first establishing your authority in comparing different platforms and detailing all comparison details. Only after you have convinced users of the benefits and functionality of Shopify, can you push them to buy the plans through your referral link.
Customize Your Affiliate Program:
Digital marketing success is dependent on personalization. Digital marketing is no longer about mass-marketing campaigns or cold-calling. Digital audiences want to interact with businesses that provide personalized services. This is possible by reaching out to your audience via email subscription or personal message. Let them know that you are an authority on the subject. Do not rush to promote the referral program. Instead, make sure they feel comfortable with your content and the knowledge that you offer. Then, recommend the platform subtly while keeping the comparison option open.
– Ask Influencers to Review:
Influencer marketing works in a similar way to affiliate programs. You may find it useful to promote your business through influencers who have a large following or are well-respected in certain domains. It is important to find the right influencer for your Shopify affiliate program. Ask them to rate your website on social media. This will increase your business' reputation and drive more traffic to your website.
How to find the right affiliates
After you have been accepted into the Shopify affiliate program it is time to begin the marketing campaign to earn money from the program. These channels can help you gain the initial traction that you need in order to make money.
Social Media
Businesses have the best marketing tools available to reach a larger audience through social media. Social media platforms have billions of users every month, so it is hard to ignore the importance of affiliate marketing campaigns.
You can use your social media handles to promote the Shopify affiliate program. A campaign may be launched to promote Shopify plans. This could include interactive graphics that detail the program's features and create infographics. You can also interact with customers via social platforms, answering their questions and solving any problems or doubts they may have.
– Your Web
Although social media platforms can be great for reaching a wider audience than your website, it is still the main digital platform where your relationship and loyal audience are built. You must have decent traffic to your website since you were accepted into the Shopify affiliate program. If they are, then you should start introducing them to Shopify plans.
The secret to success is subtle marketing. This means that you offer your audience comparisons, guides and tutorials on the various platforms. You also recommend the best practices for eCommerce business. Blogs can be written to compare different ecommerce platforms, and recommend Shopify plans. You can also offer them a promo code (free ebook, free subscription) to sign up for the Shopify platform via your link. It all depends on how you approach convincing the audience to use the platform.
Email Campaigns
Email campaigns are one of the most powerful marketing tools, provided that you use the right strategy. Personalization is key to email campaigns' success. This allows you to connect with users. Email campaigns can increase subscription rates by up to 10% if done right, according to statistics. To close the deal, make sure that you can personalize each email and include powerful Call To Actions.
What is the cost of Shopify's affiliate program?
All businesses and entrepreneurs who want to make passive income from Shopify's paid plan affiliate program are eligible for a free membership. Shopify affiliates could earn as much as two months of paid subscription bounty per user who purchases a paid plan through a unique referral link.
Key Takeaways
For entrepreneurs and businesses looking to make passive income, affiliate programs can be a great way to generate some passive income. The affiliate program of the Shopify web-development platform comes with high-value propositions to affiliates.
Your ability to create a solid affiliate marketing strategy and use the right resources to build your relationship is key to your success with the Shopify affiliate program. Affiliate marketing is not something that can be done overnight. You will need to build your relationship and establish a loyal customer base in order to fully enjoy the benefits of the Shopify affiliate program.
What is the Amazon affiliate program in Shopify?
Shopify can be linked to by users who have an Amazon affiliate program. Shopify Store has third-party integration apps. You can also explore the Amazon Sales Channel to see more options.
How can I get started with my affiliate program Shopify
Shopify offers many Shopify app options to help you start an affiliate program. These apps will not only help you implement your affiliate program but also track and market commissions.
How can you make money from the Shopify affiliate program
Affiliates for Shopify paid plans can make passive income. You promote the plans via your content (websites, blogs, videos tutorials, videos, etc.). To increase your reach and sales opportunities, you can also use digital marketing techniques such as email marketing or social media marketing.