Reading Time:
8
minutes
Technology has changed the business landscape. These cutting-edge integrations, such as Shopify Amazon Integration, are quickly gaining widespread recognition. This integration allows you to sell your products across multiple sales channels easily. Managing multiple product inventories and listings becomes easier with these integrations.
You may be wondering if Shopify can integrate with Amazon. The integration and sync between both platforms was done in the following way. The managed integration allows you to easily manage your Shopify products and make sales on all Amazon marketplaces. You will also be able reduce the problems related to order fulfillment and payment processing as well as post-purchase support.
What do you need to integrate Shopify Amazon
Before integrating Shopify and Amazon, there are some things you should consider. These are:
Shopify accounts are required. To begin the integration process, go to Shopify. Also ensure your web-store has a unique URL and that all products are in the correct categories. You should also have an Amazon account
Amazon offers two types accounts to its sellers: a professional seller account or a personal seller account. You should choose the first account as it is less expensive than the other.
For shipping and delivery of your products, ensure that you have Amazon FBA (Fulfillment By Amazon) subscription. Also, make sure that Shopify and Amazon both support the same currency. As an example, let's say that your Amazon web-store accepts dollars for payment. Your Shopify web-store should also accept dollars for payment.
For seamless integration, purchase unique UPCs (Universal Product Codes). Also, ensure that your product inventory levels are updated on Shopify.
Shopify and Amazon: How to Integrate?
Integrations of Amazon and Shopify work great. Let's take a look at the steps below to see how we can integrate Amazon and Shopify.
These steps will assist you in setting up and creating your listing.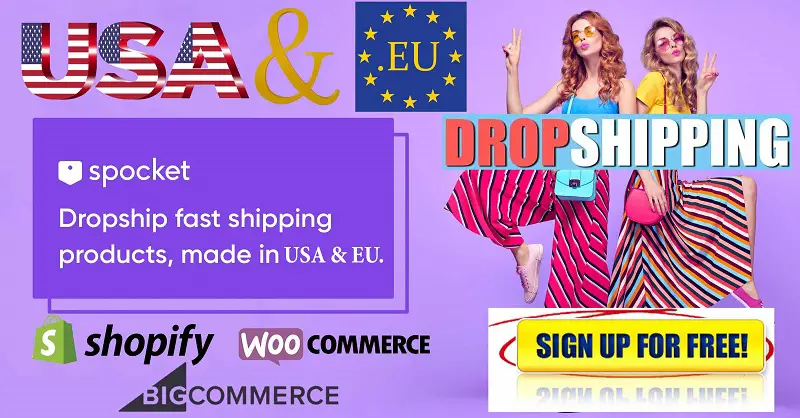 Creating an Amazon Professional Seller account
To sell any product or service on Amazon, you must have an active professional seller account. In case, if you have not subscribed to it till now, then visit the page "services.amazon.com" and click on the "Start Selling" button.
Go to the "sellercentral.amazon.com" and click on the button "Register Now" or "Selling on Amazon". Fill in all information, including your name, address, phone number, email and the types of products/services you want to sell on Amazon.
Go to Amazon's homepage and scroll down until the section titled "Make Money with Us" appears. Click on the "Sell On Amazon" option to subscribe to the professional seller program. During this process, make sure to remember the following details.
Contact information and your business name
Information about active bank accounts and credit cards
Tax information and Taxpayer Identification number (TIN)
Confirm the category approval
After you have created the professional seller account you will need to confirm that your products are approved for sale. If your products have not been approved for sale, you will need to contact Amazon Customer Service to obtain approval.
Integrate Shopify with Amazon
After creating an Amazon Professional Seller account, log in to Shopify. Click the button with "+" sign in the section called "Sales Channel". A new window with the title "Add Sales Channel" will open immediately. Click on the "Learn More" button next to "Amazon By Shopify".
You will see a new window titled "Amazon details" and the "Add Channel" button. Click on the button to open a second window. Click on this button to open a new window.
Continue the steps below to exchange important information between the two platforms: Amazon and Shopify.
Keep Universal Product Codes
To create product pages or product listings, you will need to enter any product identification (for example UPC, ISBN, EAN) in order to complete the page/listing. An error message will display if you don't. If you're selling your products, you can use the UPCs you have purchased previously to sell these products.
You will most likely buy a used UPC from a dubious seller at a cheaper price, whether you know it or not. Amazon suspends your selling account if you use this UPC.
Ensure that your UPC is purchased from an authorized GS1 reseller. You don't even need a UPC to register your company under the Amazon Brand Registry program.
Create a listing for your Amazon Products
If you're already selling products on Amazon, skip this step and instead have your products placed into the right categories. Shopify allows you to create product listings if you're a new seller. You can also create product listings in Shopify and add them to your store, even if they aren't in the right categories.
Select the Amazon Sales Channel you are interested in and then navigate to Amazon -> Add Listing.
Browse your Shopify Catalog and select the product you want to list on Amazon. Click on the "Select Product" button. You will also need to indicate whether the product was manufactured by you or if you are reselling a product from another manufacturer.
If the product was manufactured by you, select the "Create Listing" option. If you're reselling the product, click the "Find Product" option and search for the product on Amazon. A large number of products will be displayed. You can choose the product you prefer and link it to your Amazon Product Listing.
If you're unable to locate your product, you can create a new listing. Make sure you include all relevant information on the product listing page.
Link an Amazon product listing to Shopify
You don't have to worry if you're an existing seller. Shopify allows you to link directly to your Amazon product listings. You will need to create new product listings for Amazon and link them to Shopify.
Your current Amazon product listings will be linked to your Professional Seller Account. This page is called "Amazon Listings" in Shopify. However, you won't be able to see your product listings if you are registered under the Amazon FBA or Amazon SFP (Seller Fulfilled Prime) programs.
Click on "Link Products" to begin linking the products. Browse through the product listings and choose the product you wish to sell on Shopify. After you have made your selection, you can manage all inventory settings either manually or using Shopify.
If you prefer to manage manually, Shopify will sync all the relevant information with your Amazon inventory. You will see three options. From these, you can choose one.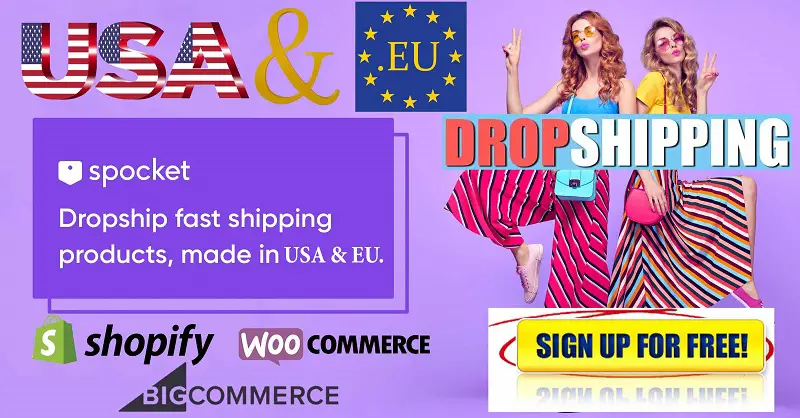 Shopify will track your inventory
Tracking your inventory with Shopify is prohibited
Shopify allows customers to purchase your product even if it is not in stock
Shopify will set your inventory levels to a preset number in the last two cases. Amazon doesn't support unlimited inventory levels.
Let's say that Shopify has set your inventory level to 100, and the total number of products at 100. The inventory level decreases when a product is sold. This inventory level setting becomes more important as Shopify increases your inventory level to 100 in the Amazon Seller Central account.
Setting payment options
You must enter all information regarding your bank account if you choose to use Shopify-supported payment options. All payments related to your products will be deposited into this account. Before you set up your payment method, make sure to read and understand all of the terms and conditions.
Start selling
The order page shows all details and synchronizes seamlessly with your Shopify account when a customer places it. Shopify will sync any order with Amazon, even if the product is not on Shopify. However, the order will be marked as Amazon.
If you choose to place your order through Shopify then all inventory information will be updated automatically.
Shopify Amazon Integration
Amazon and Shopify seamlessly integrate offers many benefits to sellers. These are:
Amazon is one the most popular online businesses and is visited daily by millions. It is possible for your product listings to be more visible and increase online traffic.
Facilitates sales of your products through multiple channels. It also expands your market reach. Your business will not suffer if these platforms close down. You can prepare for the future by selling on multiple platforms.
This will allow you to see the current market trends and the behavior of potential customers. You can sell on multiple platforms and get a clear picture of what products are in high demand. It also helps you to determine where your branding and marketing efforts should be directed.
This allows you to link your Shopify products to your Amazon product listings more easily. You can also sync your product descriptions and images to your Amazon seller account.
Amazon currently offers hundreds of products across more than 30 categories. This allows you to import a wide range of products into Shopify and begin selling them. Customers will also be able to compare different features and prices.
Assist with setting up unique prices on Amazon for your product listings. You can also benefit from Amazon's promotional and affiliate marketing strategies.
Amazon's transparent business model is well-known. Once your product is delivered, all sales revenue will be deposited directly into your bank account within 1 to 2 week.
Let's now look at some of the most important aspects that this Shopify-Amazon integration entails.
Shopify Amazon payments integration
Market research shows that payment methods play a significant role in consumers' buying decisions. Online customers are reluctant to give their banking information to multiple platforms. Fearing online hacking, they abandon shopping when asked.
This is possible with the Shopify Amazon payment integration. It allows your customers to pay through Amazon Pay for Shopify purchases. They can also quickly checkout from Shopify, without having to enter any banking details. This seamless shopping experience will attract more customers to your company.
You can make your Shopify checkout process easier by enabling AmazonPay and Login With Amazon in the "Payment Setting" section. Amazon will not only transfer the customer's details but also securely handle your payment. To enable this functionality, you will only need to sign up for Amazon and agree to pay an additional payment processing fee.
Log in as administrator to Amazon Pay. Navigate to "Payment Providers" to enable Amazon Pay. Next, navigate to "Payment Providers" and click the "Activate Amazon Pay" option. Follow these instructions to enable the feature in Shopify.
Remember that if your Shopify account has a custom primary domain, you will need to add the URL to your Amazon Pay Web Setting. It can be found in the section "Login with Amazon", on your Amazon Seller Central account. Don't forget the URL to the Allowed JavaScript Origins.
Shopify Amazon integration App
This integration app allows for the easy sync of important information between Amazon, Shopify and other platforms. It also allows for the easy integration of product data with Amazon's cloud server.
The Shopify Amazon integration application updates your inventory automatically and processes your sales orders. This app allows you to copy and move product listings from Amazon to Shopify. This increases efficiency and saves time.
This Shopify Amazon integration app can be downloaded in the Shopify App Store.
Shopify Amazon Australia integration
Amazon Prime Australia is available on its Australian marketplace. Due to its unlimited video streaming and free delivery within 2 days, it is extremely popular in Australia. This platform is very popular and you can easily cash in on it to start selling Shopify products.
Shopify Amazon Australia integration allows you to quickly increase your Amazon Prime Australia sales and make more profit. To do this, you will need to
Amazon Australia: Import your Shopify product listings
Follow these seller rules to optimize your product listing
Send the order to the address you have given.
Increase your customer satisfaction and seller ratings
You will be paid within the settlement period for all sales
Shopify Amazon integration UK
Amazon Prime UK is a popular choice among Europeans. Amazon UK is a popular online shopping destination with thousands of customers. This is due to its large selection of products, ease of payment, and 1-day delivery.
Shopify integration UK can be used to increase your European customer base. Shopify integration UK allows you to import all of your Shopify product listings onto Amazon. This will give your business a lot of exposure. Deliver the product on time, and you will increase your seller ratings. You should also get paid as soon as possible for your sales orders.
Shopify Amazon FBA Integration
You can also use the Amazon FBA for your Amazon orders. All Shopify orders will automatically be forwarded to Amazon. You don't need separate inventories for each platform.
Shopify Amazon FBA integration allows you to receive orders on Shopify. You will only need to process the payment and notify Amazon FAB about shipping. The Amazon FBA collects the product from the warehouse and delivers it in an Amazon box to the customer. You will however be permitted to modify the packaging slip up to a limited extent.
You will need to pay an MCF (Multichannel Fulfillment) fee in order to make use of this service. Shopify usually includes Amazon Fulfillment integration. You can purchase additional features to enhance your overall functionality.
Amazon FBA Shopify App
This app integrates Shopify and Amazon FBA. It will allow you to sell your products through Shopify and ship orders via Amazon FBA. It allows you to keep track of your inventory and update them quickly.
This app's mapping feature is very impressive. It assumes that the seller might be using product bundles on Shopify to sell individual products on Amazon. It then quickly maps product bundles from Shopify to individual products on Amazon FBA.
This Amazon FBA Shopify app is highly compatible with Amazon MCF and Amazon FBA. This app offers many amazing features, such as:
Mapping bundle products
Mapping between different SKUs
Validation of Amazon credentials
Tracking partial shipment
Shopify and Amazon FBA synchronize orders in real-time
You can enable/disable notification emails to your Shopify customers to confirm shipment
Wrapping up
Shopify Amazon Integration has many benefits for your company. It will allow you to manage both your listings and sell products simultaneously on both Amazon and Shopify without any difficulties. This integration will help you grow your business and increase your sales.