Reading Time:
8
minutes
Shopify's business is to make it easy for people with no coding skills and start an online business. Shopify could be considered an upstart in the wider retail market if we zoom in.
It is, in fact, primarily in internet retailing. Retail isn't just limited to the internet. Online selling is an alternative channel to traditional offline channels. Commerce is about being present wherever the customer is.
Shopify's about page now states that it is "The all-in one commerce platform to launch, manage, and grow your business." Only twice does the word "online" appear on the about page. This refers to Shopify CEO Tobi Lütke's first Shopify Store. Shopify does not associate itself with online commerce anywhere else on the about page. This is a sign that Shopify doesn't see itself as an e-commerce platform.
Shopify is then what? Let's return to the question at the end. We'll be able answer the question by then.
Shopify Founding Story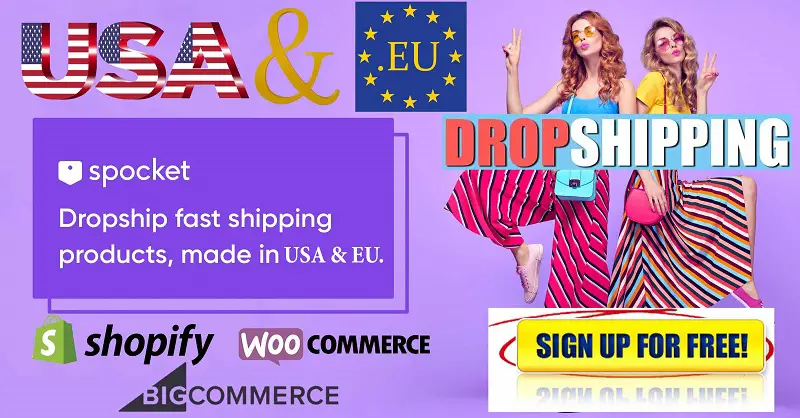 Shopify was used by over 2 million businesses in 175 nations worldwide as of December 2021. Tobi Lutke and Scott Lake, who founded Shopify, didn't intend to create an online commerce platform for other merchants. The founders wanted to sell snowboards. They initially chose the online route that was less capital intensive, but later they planned to open an offline store.
It was simple to identify the product and branding of the snowboarding business. Technology was the challenge.
Tobi, in an interview with Basecamp, explained.
"I created our online store using a variety different systems like OsCommerce, Miva and Yahoo! stores. All those systems were so bad that they made my skin crawl. My final straw came when I had a custom design created for my snowboard shop and it wouldn't work in Yahoo Stores. This amazing CSS-based layout was created with all the new fanged "web standards". Yahoo Stores customizations made it impossible to change the background color for the top frame .".
Tobi was a programmer, so he could create a custom-made store. The snowboarding store was finally up and running after two and a quarter months of hard work.
In 2004, the founders started using Google AdWords (a less-known marketing channel) to spread the word. Because Adwords was an auction-based business model and not many businesses were bidding back then, minimum bids for clicks weren't very high.
AdWords marketing and the Winter launch helped to make enough sales for them to recover some of their seed investment. The founders considered adding surfboards, skateboards and kiteboards as an alternative to their Spring sales dip. Unexpectedly, however, an opportunity knocked.
Others with e-commerce dreams began to inquire if they could license this software for their snowboarding stores. It was built on a strong foundation and is better than any other solutions. The founders had two options: expand their business or make it a software solution for other merchants. Tobi said that the obvious choice was to choose the latter.
Tobi brought along a friend, Daniel Weinand to help him build Shopify. During the development phase, they kept collecting email addresses from people who were interested in the solution. Shopify was launched in 2006 after a year and half of hard work. Shopify launched in 2006. It had approximately 4000 to 5000 people on its waiting list. This is a significant number considering the audience. Some of these people became customers after Shopify informed them via email about the launch.
Merchants were required to pay a 3.5% commission for each sale in the early days. Shopify didn't have subscription tiers that were available for different customer segments as it does today.
Because stores with low or no sales volume preferred the commission model, stores with high sales volumes found the 3.5% commission per sales high. However, the commission model was a failure. Higher sales volumes were more likely to retain customers, so Shopify switched to a subscription-based model. Shopify had approximately a few thousand merchant accounts when they made the switch in 2007. Of these, only 100 were currently active. After the switch, merchant growth was steady.
Tobi believed that the company would go under during the 2008 financial crisis. However, people who lost their jobs started using Shopify to create large-scale online shops. Surprisingly the crisis actually accelerated growth, to the point that Shopify became cash flow neutral in 2009 for the first-time.
Shopify Business Model
Shopify's merchant software subscription has grown significantly since its inception. Shopify now makes money from more than just its subscription software offering. It also makes money from merchant solutions. This umbrella term includes multiple revenue sources such as Shopify Payments and Shopify Capital, ShopPay Installments and Shopify Shipping. Shopify Fulfillment Network Advertising, Shopify App Store Advertising, Shopify Hardware Sales, Shopify Email, referral fees & collaborative warehouse fulfillment options.
Merchant solutions generate more revenue than merchant software subscriptions . The solutions offer is only available to merchants who subscribe to the primary subscription. Therefore, merchant solutions revenue is dependent on how many merchants can build a sustainable Shopify business.
Let's look at Shopify's revenue sources in order to gain a better understanding about Shopify's business model.
Merchant Subscriptions
Merchant subscriptions offer three different tiers Basic Shopify, Shopify and Advanced Shopify.
The two lowest-priced plans are preferred by most merchants who own small and medium-sized businesses. The Shopify Plus plan accounts for the largest share of GMV.
Shopify Plus was launched in 2014.. It was Shopify's attempt at moving upmarket. Shopify Plus has been used by both traditional brands such as Nestle and Heinz, as well digital-first brands like Allbirds and Gymshark, who have both migrated online over the years. As of the writing of this article, more than 10,000 stores have subscribed to Plus. They pay a minimum $2000 per month, or a variable charge for higher sales volumes.
The company offers Shopify Plus and three-tier subscriptions. They also offer a $9/month Light subscription that targets the lowest end of market. These are blogs that sell limited products, rather than creating an entire online store.
Merchant Solutions
Shopify payments
Shopify was initially used by merchants, but they later used third-party payment gateways for customer payments.
The payment gateway, for those who don't know, is responsible for the process between the time a buyer submits their card information and the money being transferred to the merchants bank account. Payment gateways include Stripe, Square and Paypal.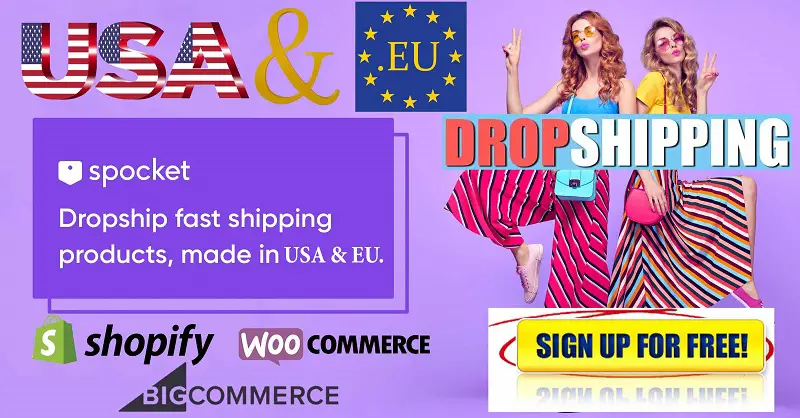 Shopify payments is the company's attempt to be a payment gateway service. Merchants can track their revenue directly within Shopify, eliminating the need to log into another platform to verify income.
The payment processing fees and currency conversion fees from Shopify Payments are the main sources of revenue for merchant solutions.
Shopify Payments is enabled by more than 2/3 of Shopify merchants. Shopify Payments merchants who have not signed up are subject to transaction fees. These fees are based partly on the percentage of GMV that was processed.
Shopify Capital
There are many ways for businesses to secure capital today. But traditional options can be time-consuming and unfavorably structured. Shopify Capital addresses this problem.
Shopify Capital allows merchants to borrow funds from Shopify. They can return funds as a percentage or through payment schemes that are suited for their business.
Shopify Capital was launched in April 2016 and has disbursed 3 billion in cumulative cash advance up to December 2021 with approximately $470.7 Million remaining.
Shopify does not give money to all merchants who apply to its Shopify Capital program. Shopify screens applicants carefully and only grants capital to those businesses that are low-risk and have a minimum amount of sales.
It can be viewed this way: Shopify Capital is a growth hack that accelerates the growth of merchants who are most likely to grow. Shopify is a growth hack that helps merchants grow.
Shopify POS
Shopify launched its point-of-sales hardware solution in 2013. After Shopify's online-first stores expanded offline , Shopify faced challenges in integrating both channels.
A 5-minute delay in synchronizing inventory between the point-of-sale locations (POS) and the online shop would result in either underselling or overselling. Merchants required a single database that had both channels connected.
POS is a futuristic solution that allows merchants to move from multichannel retail where marketing is separated to omnichannel retail where marketing is unified.
Shopify reports that businesses that have unified online and in-store sales saw a 30% increase in revenue over the previous year.
Shopify Shipping & Shopify Fulfillment
Shipping is easy to understand. Fulfillment is a more complex concept that refers to the storage, packaging and shipping of e-commerce products.
A merchant will only need a third party shipping provider in the initial stages of an online shop. After receiving an order, they locate the product they need in their inventory and put it in their brand packaging before handing it over to a third-party shipping company, which then ships it to their customer.
What do you do if your business grows to the point where inventory is not only impossible but also prohibitive in terms of purchasing a warehouse and hiring employees for operations? It is possible to outsource the fulfillment service. They store your products, package them according to your specifications, and ship them to you. This service is offered to many companies, which makes the economics work.
Many times, the same company offers both fulfillment and shipping services. How does Shopify help merchants if third-party shipping and fulfillment companies already offer these services?
Shopify is able to negotiate discounts with third-party fulfillment & shipping providers due to its large order volume.
The Shopify Shipping program offers merchants the opportunity to receive these rates at no additional cost.
Although the Shipping program is a contributor to Shopify's bottom-line, it also serves as a retention tool. It increases merchants' switching costs and acts as a retention tool.
Shopify's fulfillment programme goes further. Shopify stores merchant inventory in fulfillment centers, but it technologizes fulfillment using machine learning to forecast demand, intelligent inventory allocation across warehouses, as well as order routing.
The pricing plans can be customized to meet the needs merchants who are interested in joining Shopify Fulfillment.
Shopify's Fulfillment Service optimizes operations and improves merchant business, which positively impacts Shopify's bottom line.
Shopify's Moat ( Shopify's App Store)
The dominant market for phone operating systems is Android and iOS. This is an excellent example of how third parties can work on your behalf to make the offering extremely valuable. Many developers put in a lot of effort to create apps that can be listed on these two app stores, hoping to generate revenue from their users.
The more apps that are developed, the better user experience and the greater the Moat for Android & iOS. These app developers not only make the ecosystem more valuable but also earn commissions from app sales. This adds an additional line of revenue to Google & Apple's balance sheets.
Shopify has an army of third-party partners, just like Apple and Google. Shopify's partners ecosystem is mainly made up of platform experts and developers.
Developers can sell themes in the Shopify Theme Store or apps on the Shopify App Marketplace. They also help merchants with custom-built storefront design needs. The most lucrative option is to build and sell Shopify apps. Shopify will take 15% of developers' earnings if they reach $1 million in revenue. Developers can keep 100% of app revenues until they earn $1 million. Shopify has paid out $280 million in app payouts to developers since 2018.
Shopify specialists are agencies and freelancers who have experience in the setting up and marketing Shopify stores.
Shopify Platform Experts & Developers improve the product and make it more robust. In some cases, they even start and grow entire businesses on top.
The Shopify app stores contribute revenue to the form of advertising money when merchants click on app developers' ads.
Shopify Pay Installments
Shopify, in partnership with Affirm, launched Pay Installments (a Buy Now, Pay Later) offering in June 2021. The BNPL option is a great way to increase merchant sales because it offers buyers more flexibility in payment.
Affirm, Shopify's BNPL partner is responsible for the buyer underwriting and credit risk. It also takes the majority of the revenue from the Pay Instalments. Shopify receives a very small percentage of each merchant sale.
Shopify Email
Shopify Email was launched in 2019 and is a native marketing tool that allows merchants to run email campaigns within Shopify. Merchants have the option to send up to 100 emails free of charge, and then they will be charged a small fee if they exceed that number.
Shopify Markets
Shopify Markets was announced in 2021. It makes cross-border commerce simpler for merchants. The Shopify dashboard gives merchants a single view of all aspects of their business, regardless where they are located. This service generates revenue when duties, import taxes, and currencies are converted to buyer orders and international payments processing.
Shopify Revenue and Profit
Shopify's revenue in 2021 was $4.6 million. This is 57% more than the $2.9 billion it earned for 2020. Subscription solutions made up 29.1% of total revenue while merchant solutions made up 70.9%.
Shopify made $2.9 billion profit, an 812% increase over the $319.5million profit in 2020.
What is Shopify?
Shopify is more than an e-commerce solution. Shopify is now an integrated, omnichannel retail business software solution that merchants can use to manage their online and offline operations. Shopify's merchant-focused business model is the driving force behind all it does. It is the alternative merchants who want to create a distinct brand and go direct to consumers. Shopify continues to generate additional revenue by selling its merchant solution. This offering has been strengthened over time and will continue to be so. Shopify's merchant solutions will be developed over the coming years. The Shopify ecosystem will also become an integral part of its merchant base and will serve as an attractive moat for Shopify.