Reading Time:
7
minutes
Dropshipping is a type of eCommerce where the online store owner does not hold any products in stock. Instead, the company sells the product and then sends the sales order to a dropshipping company, which packages and ships the order to the buyer.
And the best part is that you don't have to start with a large sum of money. Just ask Shopify; in less than fifty minutes, you'll have a fully operating store with all the features you need.
But is it so simple to achieve success? Is this the key to being a millionaire business owner? This essay will provide you with an answer to that question. We will walk through the basics of Shopify dropshipping, benefits and downsides, and how much profit you can expect to have.
Even if you're a complete newbie or have been dropshipping for a while and are now considering Shopify, this article will provide you with the information you need to make an informed decision. However, before we begin, I recommend that novices read some more of our dropshipping articles.
What is Shopify Dropshipping?
Shopify, founded in 2004, is a hosted eCommerce platform software that allows business owners to effortlessly construct and manage online stores without knowing anything about programming, coding, or web development. The platform now has over a million active users and 500,000 online merchants.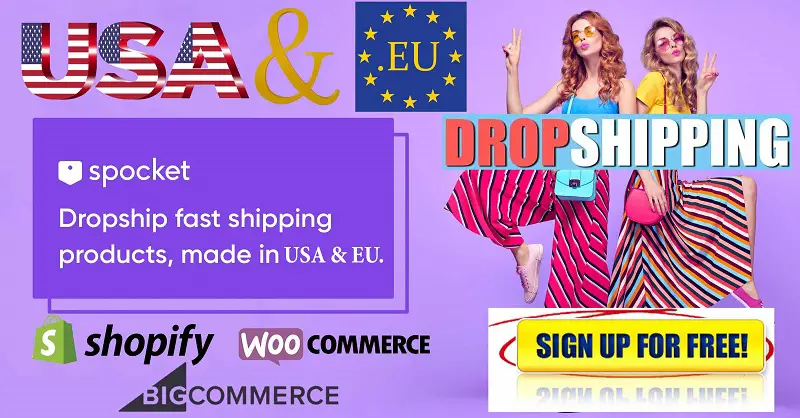 Shopify is the most excellent solution for numerous business types, including dropshipping, because of its various tools, themes, and customization. Thanks to Shopify's official dropshipping tool, Oberlo, you receive a hosted site that can sell and connect directly to the manufacturer.
Or Shopify put it this way:
That's it; you're ready to begin dropshipping using Shopify. They make it so seamless that it's as simple as 1,2,3, and you're good to go. Working with Oberlo has its handbook, but we'll get to that later.
Why should you try dropshipping with Shopify?
Shopify is well-known for its user-friendly platform. However, timing is crucial for an eCommerce business owner. If competitors appear, your ideas for profitable items may change within a few months or weeks. And Shopify's convenience attracts people who want to make the most of their time.
The following are some of the reasons to try dropshipping using Shopify:
You don't need any coding knowledge to start designing and setting up your internet store. You can control every part of your store from the dashboard, which has a simple interface.
Shopify offers a hosted platform, which means you won't have to bother about finding a server or purchasing a name. You will receive the foundation of an online store, to begin with right away.
Assurance of performance: The Shopify platform is reliable and capable of handling millions of clients, even during peak shopping seasons. Inquire with Kylie Cosmetics about it.
Themes, apps, and a dashboard with an automatic option are all available to assist you with every part of running an online store.
Pricing: You may start doing business right away for only $29 per month. When it comes to cost, there are three options.
Customer care is available 24 hours a day, seven days a week via email, live chat, and phone.
Oberlo: Start for free with a 500-item limit and dropship directly from AliExpress.
These are the reasons why Shopify was chosen by not only dropshippers but also other business owners to start selling online. Tesla, MVMT, GymShark, Kylie Cosmetics, ColorPop, and others are just a few of the famous names you may see for yourself.
But Shopify isn't ideal, and I want to give you the complete picture, so in the next section, we'll go over the benefits and drawbacks of Shopify dropshipping.
Shopify dropshipping pros and cons
We'll concentrate on the factors that influence a store's dropshipping performance in this section because that's what we're talking about in this article. So let's get started by looking at the benefits and drawbacks of Shopify dropshipping.
Pros
Hosted platform: You get the skeleton you need to launch and create your online store (host, domain, backend).
Assurance of performance: A dependable platform that can handle even the heaviest traffic.
Customize your options: dropshipping-specific themes and applications are available.
Customer service: As previously said, email, live chat, and phone help are available 24 hours a day, seven days a week.
Pricing is reasonable at 29 dollars a month, plus you receive Oberlo for free at first.
Oberlo: Begin dropshipping from AliExpress, a reputable dropshipping site.
Management: The dashboard simplifies the management of hundreds of elements and cash flows.
Discount on shipment: save up to 64% on shipping costs.
Purchasing stores: On Exchange Market Place, you may purchase Shopify dropshipping stores for sale (by Shopify)
Cons
Transaction fees: To avoid paying a transaction fee, you must use Shopify Pay.
Same market: Since anyone can use Oberlo, people can sell the same items. It would help if you discovered a strategy to distinguish yourself from your competitors.
Online credit card fees: starting at 2.9% + 30¢ for each transaction.
In the table above, the advantages outnumber the disadvantages. So, presuming you want to try Shopify dropshipping right now, read on to learn how to get started.
How to start dropshipping with Shopify
Now we'll take you through all of the processes necessary to start your own dropshipping business. I'll do my best to keep things short and sweet, but the final result will be a fully operating Shopify dropshipping store that can turn a profit.
Here are the steps to get started with Shopify and Oberlo dropshipping:
Having a name for your store
When it comes to starting your Shopify dropshipping store, this is the first step you must take. When coming up with a name, please keep it simple, original, and memorable in mind. Would you please make a list of them so you can see whether anyone has utilized them?
You also have the option of using the Shopify Business Name Generator. Again, Shopify offers this as a free service. All you have to do is type in the keywords or words you want to include in your store's name, then click "Generate names."
You will be presented with a list of business names from which you may choose your favorite to be the name of your store. But, that's not all; you may also check on the site to see if the name or domain is already taken. This saves you a lot of time looking things up on the internet.
At this step, try to have some fun with it because the name doesn't have to be related to your business. You can experiment with different names to create distinct vibes and draw in different types of clients.
Creating a Shopify account
Let's fetch the store now that you've got the name. The process of creating a Shopify account is straightforward and quick. The purple buttons that indicate "Start free trial" are visible in the image above. Click them or type in your email address and click.
After that, you'll be brought to a sign-up page where you'll need to create a password and choose a name for your Shopify dropshipping store. Then you'll have to answer a few quick questions regarding your online selling experience and personal details.
Your Shopify account will be ready once you've completed all of these steps. Following that, we'll look at various settings for putting up a Shopify dropshipping account.
Settings for the store
Congratulations on your new store, but you won't be able to sell anything just yet.
Now is the time to go over some settings and make sure they're all set appropriately. After that, you can accept payments from customers, set shipping prices, and display your policies.
Payment providers: Go to Shopify's Settings page, then to the "Payment providers" tab, where you may enter your payment details. Paypal is already a good option. If you don't already have a PayPal account, creating one is simple, and you can add other payment methods afterward.
If you're dropshipping, your store policy is the initial point of contact for customers and the first line of defense against future problems. Shopify currently provides several valuable tools that can establish standardized terms and conditions, privacy policies, and refund policies for you. From the Settings page, select the "Legal" tab.
Shipping rates: A transparent shipping fee is essential for gaining customers' trust and making it easy for them to make decisions when checking out their cart. If at all possible, provide free shipping or explicitly mention the charges for each region. This can be done on the Setting page's "Shipping" tab.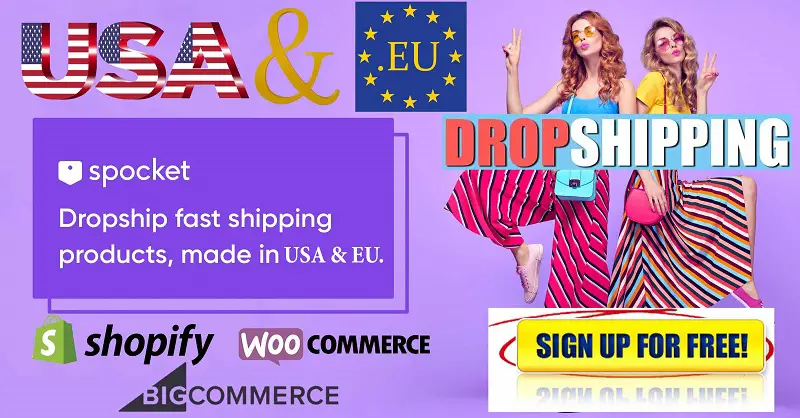 Launching the Shopify dropshipping store
After filling out and updating all of the essential information, it's time to open the business. Go to the Shopify settings page and select the "create an online store" option under the "Sales Channels" tab. The final product would resemble the image above.
And once you've finished, you'll have a fully functional online dropshipping store on Shopify!
Designing the dropshipping store
We'll go over an essential element in this section: making your store appear excellent and appealing. You want to get it perfect since this is how you will present your store and brand to visitors, not just once but many times.
Thanks to Shopify, a visually appealing eCommerce store can be created without a lot of design experience. There are only two essential points on which you should concentrate your gaze: the theme and the logo.
So, first and foremost, let's choose a suitable theme for your dropshipping store.
Shopify features a theme marketplace with over 70 options to pick from, both free and premium. They were made for various businesses and are all attractively designed, mobile-friendly, and loaded quickly. The more expensive a theme is, the more features it is likely to include.
If you're a beginner, however, I'd recommend going with a free theme. If you're looking for more logo ideas, check out our post, which includes extensive reviews of several other Shopify and third-party theme possibilities.
Second, you'll require a logo. This is how customers will remember your company.
Consider how it appears in your mind's eye and how it might go in with the subject you've chosen.
Because creating a logo requires a lot of creativity, you can engage a designer to make it for you. However, you may create one using graphic design software such as Canva or Adobe Illustrator if you want to save time and money.
If you want to try your luck, you can utilize Hatchful by Shopify, a free and easy-to-use logo builder. Enter the industry, graphic style, and name of the store, and it will generate several logos for you. I believe you can discover a logo worth using if you look around for a long.
Using Oberlo
Let's get started adding things to sell once you've finished creating your Shopify dropshipping site. This is where Oberlo enters the picture. The Oberlo app, which is available on the Shopify app store, must first be installed. Oberlo and Shopify are pretty easy to integrate, so you can get started by clicking the "Add app" option, as seen in the image above.
After you've installed Oberlo with Shopify, you'll need to create a category in your Shopify store. You can call this category "T-shirts" or "Running Shoes," depending on the type of products you plan to sell.
With the Oberlo-Shopify integration, you can now use the Oberlo app to search for AliExpress products and import them into your Shopify store. In addition, any products that pique your attention can be added to your import list by clicking the "Add to Import List" button, and you can then import their pictures and descriptions into your Shopify dropshipping business.
Promote and get sales
It's now time to start profiting from your Shopify dropshipping store. You won't have a train of traffic, to begin with, so use marketing efforts on social media platforms such as Facebook, Instagram, and Twitter to attract new clients. You should be able to make your first sale after a while and then repeat the process.
That's it; you're now the proud owner of a Shopify dropshipping business!