Reading Time:
5
minutes
When you're thinking about creating a product page for your Shopify store, one of the first things you should do is optimize it for search engines. This is especially important if you're looking to generate a lot of organic traffic to your store. Product pages that are optimized for search engines will appear higher in search engine results pages (SERPs), giving you an edge over your competition. Here are some tips on how to optimize your product page for maximum SEO impact:
What is Shopify Landing Product Page Optimization?
There are a few key things you can do to optimize your Shopify landing page to improve conversion rates.

1. Use Clear and Concise Calls To Action

One of the most important aspects of optimizing your landing page is making sure that all of your calls to action are clear and concise. This will help increase conversions by ensuring that potential customers know exactly what it is that you want them to do next.

2. Use Interesting Images and Videos

Another key aspect of effective landing page optimization is using interesting images and videos. This will keep potential customers engaged, which in turn increases conversion rates. Plus, it can also help set your site apart from the competition, which could be crucial when trying to attract new customers.

3. Keep Things Simple And Straightforward

Ultimately, one of the best ways to optimize your landing page is to keep things as simple as possible. This will make it more likely that potential customers will understand what it is that you want them to do next – and that can lead to increased conversion rates.
Why Should You Optimize Your Shopify Landing Pages?
Think about your landing pages as mini-websites that users visit after clicking through your main product page on Shopify. When you optimize your landing pages, you can create a more engaging experience for potential customers and increase conversion rates.

1. Create Clear Call-To-Action Buttons

The most important part of any landing page is the CTA (call-to-action). A clear CTA tells users what to do next: sign up for your mailing list, purchase your product, or whatever it may be. Make sure all of your CTA buttons are large and easy to see, and make sure they match the font and color of your website's design.

2. Use Eye-Catching Graphics and Videos

Eye-catching graphics and videos help to attract attention and persuade users to take action. Keep things simple – a couple of arrows pointing towards the CTA button will do just fine – but make sure all graphics are high quality and look professional.

3. Use Labels And Headings To Structure Your Content

Layout is key when designing Landing Pages on Shopify. Use headings in different colors to help organize your content, and label each section with a relevant heading so users know what to expect when they scroll down the page. Also, use numbered labels for sections such as "Features," "Why Buy from Us," "Shipping & Returns," etc., so that users know where they are on the page without having to scroll.

4. Use Engaging CTA Buttons

CTA buttons are the lifeblood of any Landing Page, and they should be designed to capture as much attention as possible. Use eye-catching colors, interesting fonts, and creative designs to make your buttons stand out from the crowd.

5. Keep Your Page Short and Sweet

Landing Pages are designed to be brief and to the point. Make sure all content is well written, formatted properly, and easy to read. And avoid long paragraphs – try to stick to shorter blocks of text that are easier for users to digest.
The Steps to Optimizing a Shopify Landing Page
There are a few basic steps you can take to optimize your Shopify landing page for conversions.

1. Set the Scene

If you have a high-quality product, setting the scene will make it easier for potential customers to understand why they would want to buy it. You can do this by including images that show how your product is used or styled.

2. Use Multi-Purpose Images

One of the best ways to capture attention and persuade visitors to click through is with multi-purpose images. This means using images that can be used on both your homepage and your landing page. For example, if you sell a t-shirt, use an image of someone wearing it as your homepage photo and a different photo as the landing page thumbnail. This way, you'll ensure that people see what they're buying before they decide whether or not to buy it.

3. Make Your Landing Page Look Professional and Sleek

Your landing page should look professional and sleek, without being overwhelming or cluttered. Keep in mind that people will only spend about three seconds looking at it before deciding whether or not to click through, so make sure everything on the page is punchy and easy to read. Avoid using lots of text on your landing page; focus instead on photos, graphics, and CTA buttons that will convert more visitors into buyers.
How to Automatically Optimize Your Shopify Landing Pages
If you're selling products on Shopify, your landing page is one of the most important parts of your sales process. Landing pages are the first page a visitor sees when they arrive on your website, and they can be key in converting potential customers into loyal buyers.

There are a number of ways to optimize your shopify landing pages for better performance and conversion rates. Here are four tips:

1. Use Clear Graphics and Videos

Landing pages are an opportunity to show off your product in a visually appealing way. Use clear graphics and videos that feature your product in action, so visitors can see how it works and decide if it's right for them.

2. Display CTA Buttons prominently

CTA buttons (call to action buttons) are crucial on landing pages. They're the buttons that tell visitors what they need to do next – purchase your product, sign up for your email list, or download a free trial. Make sure all of your CTA buttons are visible and easy to spot on your page.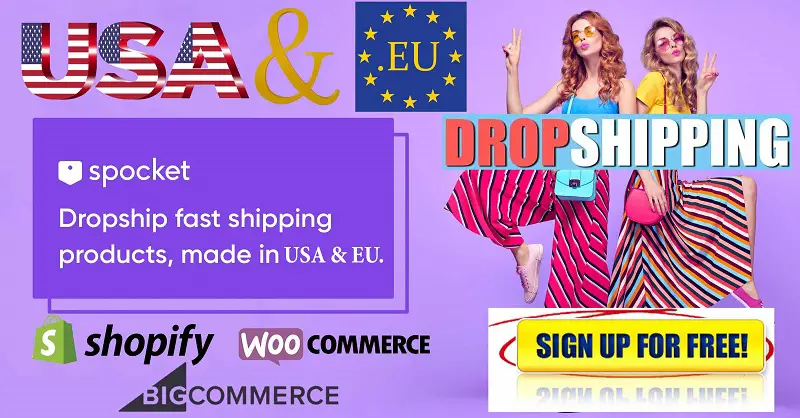 Tips for optimizing your Shopify landing pages for better conversion rates
There are a few simple things you can do on your Shopify landing pages to improve conversion rates.

1. Use Clear and Concise Headings

Headings should be clear and concise, so visitors know exactly what they need to in order to convert. Use at least 3 headings on your landing page, each with a specific goal:

1. Introduce Your Product or Service
2. Tell Customers What Your Product or Service Can Do (Brief Description)
3. Ask Customers To Take Action Now!

2. Use Graphics and Videos to Drive Attention to Your Page

Graphics and videos can help draw attention to your product page and help drive conversion rates. Consider using video testimonials or tutorials that demonstrate the product's features in action.
No matter what kind of content you use, make sure it's high-quality so people will want to click through to learn more about your product.
3. Add Contact Info and Social Media Links for Quick Connections

Make it easy for customers to get in touch with you by adding contact information and social media links on your landing page. This way, they won't have to search for information after clicking through from the page—they'll already have it right at their fingertips!
Conclusion
Landing pages are an essential part of a successful eCommerce business. They're the first place customers see your products and the first step in converting them into buyers. To make sure that your landing pages are as effective as they can be, you need to optimize them for conversion. This involves ensuring that the page is structured well, has clear CTAs and buttons, and features high-quality images and copy. If you want to learn more about how to optimize your Shopify landing pages, check out our guide here!