Reading Time:
9
minutes
Shopify and Walmart have been around for years, and both are market leaders in their respective fields. Walmart is the American's favorite brick-and-mortar chain. They have revolutionized Omni-channel marketing by creating a platform that sells third-party brands. They soon expanded into eCommerce to increase sales opportunities, and they partnered with Shopify in order to offer other sellers the same opportunities. If you're an eCommerce seller who isn't getting the benefits of Walmart Shopify integration, then we share the Shopify Walmart integration guide.
Shopify Walmart Integration: How Does It Work?
Shopify is a leading eCommerce platform that has more than 1 million merchants and has a sales volume of $172 billion. It also helps business owners to grow their online presence. Walmart and Shopify teamed up to remove barriers for online shops that don't currently have a Walmart integration. Walmart Marketplace will now be available to Shopify's small business owners. This partnership will allow them to sell more than twelve-hundred Shopify developers in one year.
This partnership will increase brand reach and put them in front of 120 million monthly visitors, it's safe for us to say. This partnership is an attack on Amazon. Amazon currently offers a platform for third party sellers to reach over 300 million customers. It also offers Fulfillment by Amazon, which helps with customer service, returns and shipping. Walmart, on the other hand has been trying to create their own marketplace.
Shopify Walmart Marketplace
In 2018, Walmart Marketplace launched a program that allowed items to be added via a two-day, but free shipping program. These products were eligible for in-store product returns, and the partnership was designated a strategic priority. This partnership was just in time for record-breaking online sales during the pandemic. Walmart saw a 74% increase in its sales during the pandemic.
Walmart Marketplace has actually seen more business growth and profits than brick-and-mortar shops (yup, even after the first-party sales). The Shopify Walmart Marketplace will enable Shopify sellers to showcase their products on Walmart. This will help attract more customers. Walmart will be focusing on brands that meet the needs of shoppers and are looking for SMEs that offer products that complement Walmart's offerings.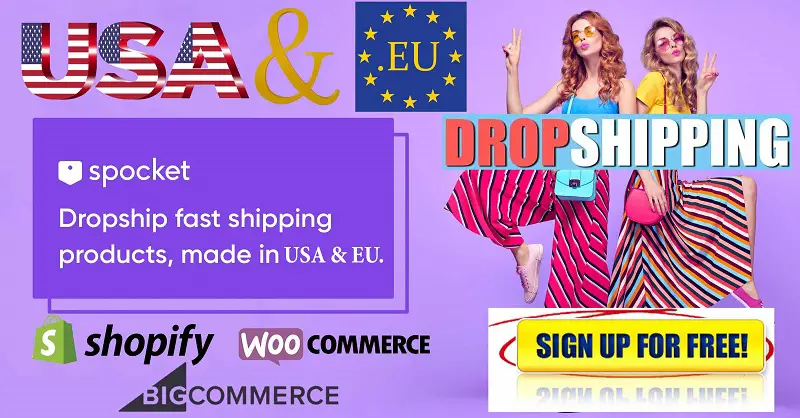 Shopify sellers can download the Walmart Marketplace app via the Shopify app store and dropship from Walmart directly to Shopify. There are some eligibility requirements that must be met (which we will discuss later). Sellers who are approved can add unlimited products to Walmart Marketplace, as well as make inventory and image changes. You can also sync your changes on Walmart.
Steps to Integrate Walmart Shopify
Step 1 – Setting up Shopify Store
Although it is possible to use Walmart Marketplace with no Shopify store, you will lose some of the benefits. It is essential to have a Shopify shop. It is easy to set up a Shopify store. However, you can hire Shopify app developers or Shopify experts. It's a trusted platform that allows merchants of all sizes to sell their products online. Step one is to set up Shopify. If you have a Shopify account, you can jump directly to step 2.
Step 2 – Setting up the Walmart Marketplace
Once you've set up Shopify, open Walmart and start applying to the marketplace. To complete the five-step registration process, you will need to click on "request to sale application". For the registration process to be successful, you will need some information, such as the US postal address, W9 tax ID and access to shipping services. After you have completed the information, click on the "product integration" button. Finally, you can complete the shipping information and operations information. It takes approximately one week for registration approval.
Step 3 – Adding Walmart Marketplace as a Sales Channel
You must add the item to your Shopify store. Open your Shopify store, then open the integration tab. Look for Walmart integration from this tab. Add it to your browser and add the Shopify store URL. Click the Install App option to begin the configuration process. You will need to register by entering your client secret and ID. Simply click the import product button to import products from Shopify to Walmart. You have the option of:
All Items – Importing every item in a store from Shopify
Filter products – Importing products based upon product vendor, type, or collection
Publishing products – Import the products that can't be found at the retail side
Fourth Step – Complete the Walmart Dashboard
Although it is very easy to create the dashboard, it is the most crucial step in integrating it into your business management process. To do this, fill out the profile section form (it allows you to authorize the business). Open the order and product management. You can edit product details, add images, preview products on Walmart, upload bulk products, change the item status and update the price. It also allows you to view and update your inventory.
What are the 5 Best Shopify Walmart Integration apps?
The app was designed by PLI Negocios. It does a great job in store administration which ultimately leads to higher conversion. It allows for dropshipping Amazon products, and delivers them within three days. It allows users to add products to their store and to set the quantity. It creates marketplace lists that increase sales. It also helps to manage orders and fulfill them on time. It allows users to upload product images from other websites. This makes the store more appealing.
Sellbrite allows you to have greater control over your inventory and orders. This app allows you to offer incentives to your customers and keep them coming back. It simplifies product listing and links it to various marketplaces like Amazon, eBay, Etsy and Shopify. Store owners can customize their store using the listing templates that allow for seamless list management. It can also optimize inventory synchronization and prevent overselling with multi-warehouse features. It can also help you manage tracking numbers and order fulfillment. You can hire Shopify app developers US for seamless integration.
Our Walmart Integration solutions are a great way to strengthen your multichannel approach.
The Walmart integration app was carefully designed to meet the multi-channel selling requirements of demanding Shopify Businesses. Shopify allows you to easily increase your sales and profits at Walmart from your Shopify store. This will allow you to scale your business while also saving time and money. Automate complex operations and sync critical product data with ease.
Walmart Integration: Key Features
1 Product Upload and Update
Walmart Integration app allows you to upload or update products directly on Walmart. You can also choose and select the Shopify Product Image that you wish to upload to Walmart. Then, assign the positions to each image. You can also easily use the app to assign swatch images to product variants.
2 Order Management
The app syncs automatically and creates Walmart orders through Shopify. You can also quickly cancel orders and process refunds from the app.
3) Near Real-Time Synchronization
You can sync Shopify products information on Walmart using automated near-real-time syncing. You can also define a minimum inventory limit and sync product prices and inventories between Shopify.
4) Shipment management
Walmart Integration App syncs your Shipping details with Walmart almost immediately. You can create shipping templates with the app and upload them into your Walmart Seller Account. This app allows you to easily set up different shipping options for your Walmart products.
5) Price adjustments
You can modify your product prices using any of the following:
Discounts and Promotional Pricing – Reduce your product prices.
Repricing- Give your products a minimum and maximum price and the app will automatically win you the Buy Box.
Custom Pricing – You can increase or decrease product prices by a percentage, or by a fixed amount.
6) Setup by Match
The setup by match feature allows you to add or sell a product that already exists on Walmart. Walmart will add your product to the existing listing as an extra product based upon UPCs.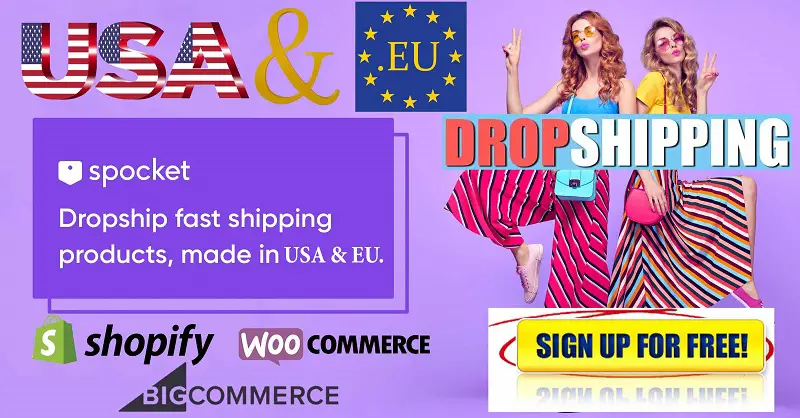 7) Analytics
Walmart integration's Analytics section allows you to monitor the performance of your products, including their rating, ranking and item name. It also displays key features such as description, key attributes, and other important information. You can also see your Listing Quality Score and receive notifications about any improvements.
The app allows you to transfer products from your seller account to your Shopify shop and vice versa. This app helps to manage multiple product variants and reduces time it takes to show the products. You can adjust the inventory and price to optimize your product. It is also a free app that offers many great features. It is a bit difficult to install, so it's worth hiring a Shopify eCommerce developer company.
MultiChannel sales manager is the best choice if you want to increase your sales channel and optimize budget and time. To keep up with the functionality, one can create listings in bulk. Users can sync their current listings and product data. The inventory control function will allow you to reduce overselling and streamline your orders. Tracking and shipping confirmations are possible to make sure that orders are placed correctly. The app is free, but premium features can be purchased for a fee.
What are the Walmart Shopify Integration Features.
Shopify sellers can connect to Walmart stores and have their products moved to Walmart stores through the integration. You can take advantage of a variety of features, such as:
Product setup – You can choose the products to upload in bulk. You can also map product attributes and category.
Real Time Syncing –it allows you to sync products so that they appear in Walmart when you make any changes in your Shopify store.
Product Removal & Re-addition The users have the option to remove products from their store. You can however re-add products to the store without going through the review process.
Promotional campaigns – Users can choose the promotional pricing to offer customers special discounts or deals. You can specify the current price and promotional price as well as how much savings a customer will enjoy.
Product Listings You can optimize your product listings while following the Walmart guidelines. You can also use image selection to add product images.
Order Management optimizes order management. You can also accept partial products from customers if the order is not complete.
Shipping Exceptions There are many shipping details you should consider. These include value, expedition and freight for easier shipping management.
All You Need to Know About Walmart Partners With Shopify
In June 2020, Walmart and Shopify teamed up to create a third party platform that allows Shopify store owners sell products on Walmart stores. This will allow Walmart to expand into other product lines. Shopify store owners can also sell their products. This innovative partnership will bring great benefits to the Shopify stores.
Benefits from Walmart Shopify Partnership
Walmart Shopify integration is a great option for those who have a Shopify store that's already a success. We will be sharing some of the benefits associated with this integration in the following section.
Research shows that Walmart has over 100 million visitors and customers each month. Shopify store owners will be able to reach millions of customers through this partnership. This partnership will allow you to reach a wider audience and increase your sales.
You will gain customer trust when you connect your Walmart store with Shopify. Because customers aren't likely to spend more money on new stores, this is why trust is so important. When you connect with Walmart, your customers will trust you and place their faith in you.
Allows Participation Of Different Ships
Walmart is well-known for offering a large range of products. Shopify stores can connect with Walmart. Shopify store owners will now have access to more markets.
Walmart and Shopify integration are free. You can connect your Shopify store directly to Walmart as long as you meet the requirements.
Dropshipping from Walmart to Shopify Integration Service in the USA, UK and Canada:
Folio3 provides dropshipping and integration services in Canada, the UK and the US. Folio3 is a well-known Shopify web designer who has created thousands of Shopify CMS integrations. It's easy to arrange a meeting in person as they have offices in all three of these countries.
How Has The Walmart-Marketplace-Integration With Shopify Impacted The Sales?
Walmart managed to keep its stores open during the pandemic, and saw 74% growth. They have more than 100 million monthly customers. Your products will now be accessible to millions of people when Shopify integrates into Walmart Marketplace. This is a lucrative opportunity. According to research, Shopify store owners can see 60% more sales in the first phase of the program launch. The future will see even more growth!
Walmart-Marketplace-Integration With Shopify: Methods Of Product Import
To import products from Walmart Marketplace using Shopify, all you need is to download the Walmart app store sales channel and install it. Fill out the application to become seller. Once approved, you will be able to add product details and begin selling the products. Simply put, you will need to download the sales funnel.
What are the Requirements to Sell on Shopify Walmart Marketplace?
A Tax ID is required to prove that you are based in the USA.
Products must have a GTIN or UPC code
You must be eligible to shop at the store. The eligibility criteria can be found on Walmart's website.
Ensure that your company meets customer service, shipping, performance, and other standards
Why should you sell on Walmart Marketplace from Shopify?
Get Two-Day Free Shipping
This integration allows for two-day shipping through Walmart. This feature allows store owners to promise quick shipping and capture customers. The two-day shipping is free and will increase your store's visibility in search results.
Walmart Fulfillment Services
This program, commonly known as WFS is an excellent tool for merchants to ensure smooth order fulfillment. Also, the merchants can send their inventory information to Walmart fulfilment centers for secure shipping and storage. WFS has one-time pricing and no hidden fees.
Use A Well-Built Platform
It will take time to build a loyal customer base, brand recognition and a storefront for eCommerce. Your Shopify store will be connected to Walmart. This will increase your chances of getting business. It can help increase reach, build prestige, and create credibility.
FAQs
How to Hire an Expert for Shopify Walmart Integration
Shopify Walmart integration experts should have a deep understanding and knowledge of Shopify integration. You can also check their knowledge in Shopify Integration with Stripe, Amazon integration, Shopify To NetSuite Integration, Shopify Integration with QuickBooks. Because they are likely to have experience with these platforms, this is a sign that they can handle integration. You should also check their reviews and portfolio.
Upload products from Shopify to Walmart
You can upload products from Shopify directly to Walmart using the sales channel.
How Much Does Folio3's Walmart Integration Cost in Canada for Folio3 Shopify Integration?
Folio3 offers very competitive pricing for Shopify Integration, development and Shopify Walmart Integration services. The website does not have fixed costs, but customers can contact customer service to request a quote.
Dropship from Walmart to Shopify
The apps listed above can be used to dropship from Walmart to Shopify. These apps include Amazon DropShipper, Walmart by Pli Negocios and Walmart Importer.