Reading Time:
5
minutes
Squarespace provides an ideal solution for bloggers who prioritize convenience over using potentially unreliable plugins, and offers templates with fast load times as well as the capability of adding email list-building forms.
Blog posts are constructed using the same blocks as pages, making editing simple and enjoyable as you add images, videos, text, buttons and other elements.
Easy to Use
Squarespace is an all-in-one website builder that makes creating websites fast and simple, including hosting and other technical aspects – giving users more time to focus on creating content instead of technical hassles. Ideal for creatives, small online stores, and bloggers.
Squarespace templates are created to be both stylish and user-friendly, offering quick and straightforward design processes with plenty of customization options available to you. Templates are organized by type of business making it easy for you to find one suitable to your needs; there are tools for optimizing SEO as well as an auto backup feature to protect all of your content on Squarespace.
Squarespace also comes equipped with an analytics feature that makes tracking your blog's performance easy, giving insight into which pages are getting the most traffic and which may need improvement. You can even integrate Google Search Console to manage SEO efforts.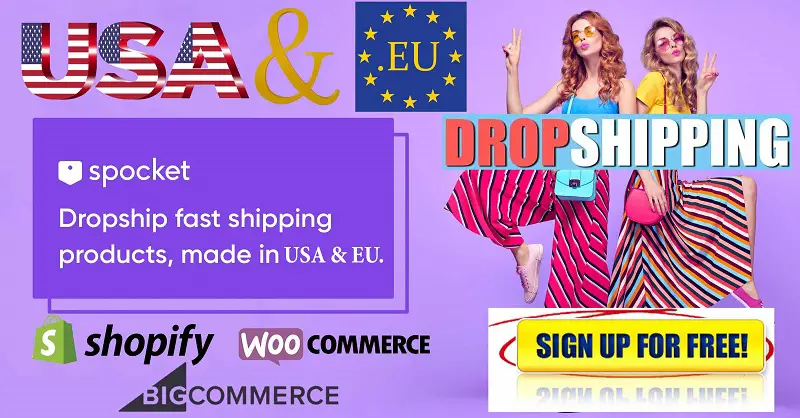 Squarespace templates are optimized to be mobile-friendly, making sure that your blog looks its best on any device. Plus, creating a separate mobile version makes browsing content on-the-go much simpler for readers!
Squarespace's drag-and-drop editor, known as 'Fluid Engine,' makes creating and editing content easy and effortless. Using content sections – predefined spaces where text, images, forms and videos can be added – the Fluid Engine makes content creation a snap! Plus you can reposition these sections around your page for maximum flexibility!
Squarespace also supports both categories and tags, making it easier for readers to locate content they're seeking. Furthermore, its Summary Block feature can create stylish magazine-style summary blocks which can be added directly onto any page on your site.
There are, however, a few drawbacks associated with Squarespace use. Notably, this platform doesn't support multi-currency transactions for sellers who sell internationally and it does not permit you to install third-party apps – something which could prove problematic for larger-scale businesses that require advanced features.
Easy to Manage
Squarespace provides an impressive selection of templates that are modern and look fantastic, as well as an intuitive visual editor that makes website creation effortless. There's even a free 14-day trial period so that you can try out this platform – it includes custom domain, SSL security, unlimited storage capacity and bandwidth; its basic plan starts at $26/month to provide access to Commerce features such as shopping cart, no transaction fees and in-site analytics.
Once you have selected your template, it is time to begin adding content. Squarespace uses a section and block building system for organizing pages; each section may contain multiple content blocks that may have their own titles, background image/color combinations, text content, links back to social media accounts as well as social sharing buttons.
Rearrange and remove content to achieve a layout that best meets your needs. Create new sections within a page using the + button – such as contact forms, galleries, videos or menus. There are also plenty of options for social media icons, email sign-up forms or other call-to-action elements to customize.
Create an attractive header and footer. This is essential to making your site easier for users to navigate and increasing user engagement. Specifically, include your company logo in the footer along with links to important pages as well as contact phone numbers or emails addresses and an embedded Google map if your business has physical locations.
To increase the visibility of your posts, you can enable Accelerated Mobile Pages (AMP). This will make them appear faster on mobile devices; however, be mindful that doing so could alter the functionality of your site.
Blog writers will find nofollow links an invaluable tool. When linking to external sites that do not want your search engine traffic credited back, these nofollow links come in handy – they can be created through the Links Menu under Design Tab.
Easy to Customize
Squarespace provides you with various templates to build an eye-catching blog, each designed for different genres of blogs. Squarespace makes blogging more efficient with features like scheduling posts for greater professionalism, moderating comments and an SEO feature which lets you add searchable keywords and descriptions directly into posts.
Squarespace makes creating your blog easy, without needing technical expertise. Their "Fluid Engine" drag and drop editor makes inserting content sections (blank or predefined areas that contain images, text, forms or videos) quick and effortless. Furthermore, you can move these sections around the page layout easily while editing their size, style and position easily.
Squarespace stands out with its mobile-friendly design, which ensures your blog is optimized for any device – important when most readers access the internet using smartphones and tablets. Furthermore, this platform provides tools to optimize loading speed; something essential for successful blog success since slow load times reduce visitor experience and can lead to lower traffic levels.
Squarespace provides various methods to monetize your blog, from ads and affiliate marketing to free domain and website hosting – two major advantages over competing platforms. If you are serious about blogging, however, Squarespace may require additional plugin purchases in order to maximize its capabilities; if you wish to utilize the 'Related Posts' widget by Sqspthemes for instance, purchasing their pro version allows for display of more relevant posts across any page of your site rather than just showing whatever was first available; additionally there is no provision in Squarespace that permits nofollow links on blog posts which is another significant detriment for affiliate marketers using affiliate marketing platforms.
Easy to Share
Squarespace provides you with all the tools to promote and expand the reach of your blog, from engaging content creation and customer conversion through user analytics, all in one convenient platform. Squarespace makes for an excellent solution if you want to start a successful blog!
At the heart of it all lies blogging – adding a page called "Blog." From there, individual posts can be created and edited easily using titles, text blocks, images and other elements – easily drag-and-dropped onto pages across your site to craft posts that best suit their target audience. Furthermore, categories and tags make content management simple while you can even create stylish summary blocks to display posts according to specific criteria on certain pages of your website.
Once your blog is up and running, it can easily be added to the navigation menu and connected with social media platforms so your readers can share its posts via their preferred networks. Enabling comments with comment moderation tools allows you to monitor what visitors are saying while Squarespace's SEO tools will maximize search engine rankings by helping to guide readers with page titles and descriptions; its responsive design ensures it will appear well across devices including mobile phones and tablets.
Squarespace provides more than blogging – it also provides a variety of other services that can assist in building and managing a site. From appointment booking and reservation systems, to social sharing and stores – all features that you can easily add with just a few clicks onto your blog. Furthermore, you can customize its navigation and structure so as to best reflect your brand.
Squarespace provides another advantage over similar website platforms by offering the ability to manage multiple blogs on one domain. This feature can be particularly beneficial to businesses that rely on multiple writers for content production; with Squarespace you can easily create different blog sites with different themes and content and display them all together on one website.
Squarespace can offer many advantages to website builders; however, it does have some drawbacks as well. One such drawback is not being able to perform extensive customizations like WordPress allows. Furthermore, Squarespace websites often fail Google's Core Web Vitals test and this can negatively impact their SEO ranking.