Reading Time:
10
minutes
Online marketing is essential if your business wants to succeed.
Building a website can be expensive and complicated.
What if you don't have the technical skills and programming knowledge to create a stunning website? It is possible to hire a web-builder and graphic designer, which is the most popular alternative.
There is an alternative.
Strikingly, a 2012 software company, created a simple, effective way to create single-page websites in just hours.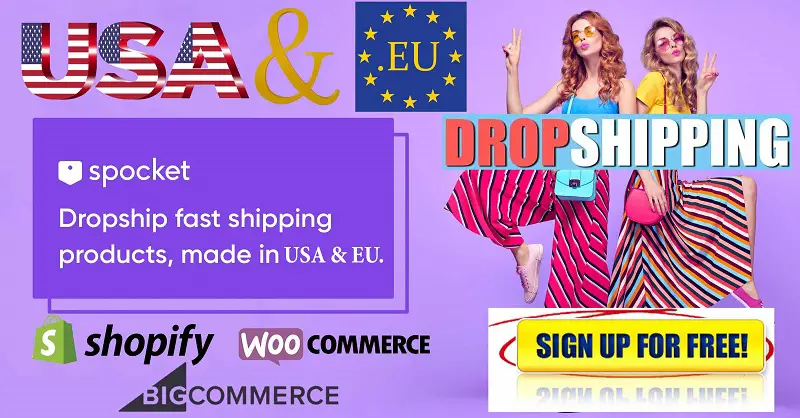 Strikingly's website builder makes it easy to create any kind of digital experience, no matter if you want a blog or an eCommerce site.
Strikingly is the right solution for you.
Amazing Features
Isn't Your Average Website Builder.
This program emphasizes simplicity in building simple websites. This basically means that the customer will scroll through your entire website instead of clicking from one page to another.
You can create your own Strikingly.com URL with the free version. You can access a personal domain by purchasing a pro or limited edition of the app. Hosting is included in your monthly payment plan.
You will have one page when you start building your website. There are multiple sections that you can use to highlight your business information. Subscribers can have up to 10 pages if they need it.
Strikingly has a lot of useful tools that can help you build your website for a low price.
These features include:
There are dozens of templates for websites, organized in categories like "Fun" and "Portfolio."
Drag-and-drop builder and user interface that are easy to navigate
Options for buying domains
Ready-to-use Themes
Ecommerce features
Building blogs
Management via iOS devices
Strikingly Review: The Pros and the Cons
Every website builder has their negative and positive sides. It is not unusual for website builders to be different. Some companies will love this solution to transform online presences, but others may want something entirely different.
Strikingly has many positives. It doesn't take much programming knowledge to get started. The simple back-end makes it easy for beginners. You have many customization options available for your website. Strikingly doesn't allow you to add ads, so it can be expensive to create a website. This site builder is missing some key features, such as SEO services, in its paid plans.
Pros
Outstanding customer service and support
Convenient back-end that is easy to use
There are many plan options available
This layout is great for those who only need one page.
Small businesses don't need coding skills.
You have a wide range of options to customize your site
Cons
This plan is not the best for SEO. Pro plans are the best for multiple pages.
You will need to pay for the most advanced features if you have a limited free plan
It is quite expensive to obtain a custom domain version without ads
Strikingly Unique Templates
When you first start using Strikingly's website builder, the first thing you will see is a variety of templates.
Although there are only a few options, it is a great starting point for anyone new to digital design. Strikingly is a more advanced option, but it falls short of Wix and Wix.
What's the best thing about Strikingly templates?
They make up for what they lack in variety with ease-of-use.
The template library can be divided into the following categories:
Event
Business
Portfolio
Store
Startup
Blog
Personal
Service
Company
Product
…and more. The Business category has the largest selection. Some templates can also be found in multiple categories.
The good news is?
You can modify any template you don't like.
You can change the color scheme, layout, and other features at any time, without additional cost. There is no blank canvas option. However, you can customize your site with a professional account by accessing the header and footer codes.
Strikingly can also be connected to your LinkedIn details – this is especially useful for professional portfolios.
Striking Editing
After selecting one of Strikingly templates, you will be taken to the editor. Here you can personalise the experience by editing the layout, adding titles and much more. You can also add links to resources and products to the editor.
Sidebar of Strikingly's website builder offers 3 categories: Styles and Settings.
You can showcase your personality in the "Styles" section.
Change the color scheme, adjust your navigation menu or upload your business logo to let your personality shine through. Strikingly can also suggest a color scheme that is based on your logo!
The Strikingly Styles editor allows you to create custom animations. These animations can adjust the scrolling of your page or add effects when customers hover over images.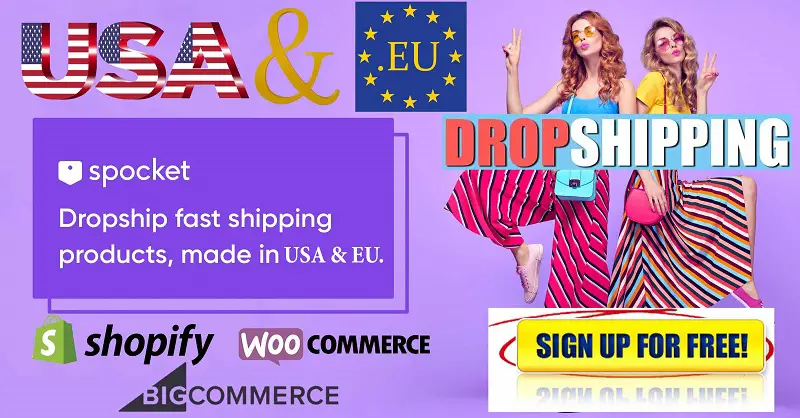 You can edit the most basic details in the "Settings" section.
Site information: This includes your website name, business type, and language. Integrations are required to insert certain languages on your website.
Domains: You can register a domain name or link an existing URL to your website. You can upgrade to a pro account and get a non-branded domain.
Mobile actions: Allow customers to use features such as directions, calling and texting.
Sharing information: To combine your website with your social media campaigns, add icons and Twitter cards.
Header and Footer: Choose which features you want to hide or show on your desktop and mobile websites.
Custom Code: This Pro feature allows you to add additional personalization elements.
To access the most exclusive features, you will need to have a paid professional account.
You will not be able to access the Strikingly SEO checklist or the "analytics tab" until you have paid for your service. Upgrading to a paid profile will grant you access to a single page site. After you upgrade to a paid account, you will be able to add up to 20 pages on your domain.
Strikingly Mobile
As of 2018, 52.2% web traffic worldwide was from mobile devices.
What does this mean for you?
Mobile-friendly websites are essential.
Strikingly makes it simple to create a mobile-friendly website. In the "Settings" section, you can choose which features to display on your desktop and mobile sites.
You can also remove navigation from your mobile site, delete buttons and modify parts of your header or footer.
Strikingly is a mobile app for website owners who prefer browsing on their smartphones.
The app is available for both iOS and Android.
Mobile editor that allows you to add sections to your website, manage content, upload photos, and much more. You can even use the iPad editor.
Simple store order manager: A system that alerts you when orders are coming in to your eCommerce site.
Form Response: This is a quick way to reply to customers who have left messages.
Strikingly simple Store & Blog Editor
Strikingly is centered primarily on one-page sites.
You can add pages to your site if you have a Pro account.
You can add the "Simple Store" option to your website. This allows you to sell products. To increase your conversion rates, you'll be able take payments via Stripe or PayPal. You can also edit product descriptions and adjust your custom layout.
The eCommerce "Simple Store", offers access to:
Product management
Control of orders
Coupons and offers
Payment Management
Shipping
Currency options
Notifications by email
You can also use the "Simple Blog" feature if you are more of a blogger rather than a seller.
You can access the Simple blog via the Strikingly site builder. From there, you can create your own blog page with images, multimedia and clickable CTA buttons. You can also use the SEO optimization feature to increase your online ranking.
The blogging feature is simple and straightforward.
There are 4 sections total.
Blog posts are where you can create your content
Blog settings are where you can manage RSS feeds, subscriptions, and comments
SEO boost: Where you can check for search engine optimization possibilities
Categories for blogs, where you can organize your content
You can use Strikingly's analytics section to see how your blog is performing, or add Google Analytics to your site.
Amazing Apps and Integrations
Strikingly at its core is a very basic piece of software.
It includes a few templates, basic analytics options and simple eCommerce.
If you are looking to do more with your Strikingly site, however, there are many options. The Integration section contains a few useful apps.
Click on "Add New Section" to add an integration. Some tools, such as MailChimp or ECWid, require payment. PayPal is another option that's completely free.
You can also use these tools:
Social media embeds such as Facebook, Twitter and Google+.
Facebook Pixel tracking
Hello Bar email collection
HTML for third-party codes
ECWID is eCommerce product management
MailChimp integration for email marketing
Payments via Stripe or PayPal
Amazingly easy to use
Everything Strikingly has is simple.
Why?
Website builders can be daunting, at least for newbies.
You don't want to be overwhelmed by all the code and editing options if you have never created a website. Strikingly is designed to make it easy for beginners. A quick tutorial guide is included with the tool when you download it. It explains everything about the interface.
The Strikingly interface is easy to learn if you don't wish to follow the tutorial.
To view the properties of objects, you can click on them in the editor. You can also click the preview button while building to view your results. If you need help, there is a Help option.
It's not nearly as hard as you might think.
Strikingly allows any company to build a stunning site in a very short time.
Coding is not something you need to be an expert in.
You can access the drag-and-drop editor, choose your theme and then play with the results until satisfied. For additional assistance, check out the Knowledgebase if you have any questions.
Strikingly Priced
Strikingly's pricing is extremely affordable.
Click through to the "Monthly" options on the pricing page and you will find a basic free account. The paid "yearly" packages are highlighted first, which is quite striking.
The free package does not provide much.
You can create sites but you cannot have your own domain and your bandwidth is limited at 5GB per month. You can only use the simple web store with one product per website.
The next level above "Free" is Limited if you are willing to spend some money. You get a domain free of charge for a package you pay annually. You can also choose from 2 sites with limited features or an unlimited number. If you pay annually, you'll pay $8 per month and $12 per month if your payment is made monthly.
The most compelling pricing option is the "Pro" plan.
It removes unwanted Strikingly bandwidth limitations and branding.
Each account can have up to three pro sites and you can sell up to 300 products in your online shop. You also have the option to add embedded HTML, password protection and site search.
Strikingly recommends that you pay yearly for the Pro option. Then you will only have to pay $16 per month. Strikingly is an affordable tool that's also more cost-effective than hiring a graphic designer.
The Pro plan is for those who can't afford compromises on their site.
$49 per Month – You can create five pro websites and have up to 500 products on each site . English phone support is included with this plan. This service is not available with any other plans, account management services or priority customer service.
Even better?
All plan options include a 14 day free trial. You can see what the service can do before you sign up for a credit card.
Strikingly's other great feature is the savings you can make if you are willing to pay more for your website over time. This can help you save quite a bit of money. Every annual payment is eligible for discounts. You can also purchase the Strikingly Pro or VIP version.
The Pro package is the first plan to be billed on a yearly basis. It costs $16 per month if you pay for the whole year. You have unlimited bandwidth and free websites. This plan also allows you to eliminate Strikingly ads so that you can create your brand online.
Another nice feature is the free domain included with the Strikingly Pro package. Important to remember is that your free domain will automatically renew each year. This means you don't need to worry about purchasing your domain after a certain time. Strikingly will still allow you to keep your domain.
Pro also includes a simple store option that supports up to 300 products per website. This allows you to create multiple pages, embed HTML and CSS, as well as password-protect your website. You can even upload your own font.
Interestingly had the Pro pricing plan, which was the most expensive. In recent years, however, the company added a VIP plan. Pro is $49 per month, but the VIP plan costs more. To access VIP, you will need to pay $49 per month.
VIP packages include 5 sites, 10GB storage, and the ability to send newsletters to as many as 2000 people each month. This feature is great for those who want to manage everything from their website to their email campaigns all in one place.
Strikingly offers a variety of pricing packages. However, you can also access custom email solutions for $25 per annum. An email address is created specifically for your website.
Common Questions About Strikingly Pricing
Strikingly offers many great features, including responsiveness for customers' mobile devices, domain and subdomain options, as well as a host of other amazing features. Strikingly is the right choice if you are looking for a simple, scrolling website and low transaction fees.
Strikingly packages come with the same fully managed hosting package in the cloud. You don't have to use a separate server for your website. You can have your website and ecommerce functionalities up and running at all times.
You don't have to be an expert in JavaScript or CSS to use the options available to you if you upgrade to the paid account. Strikingly can be connected to an existing website by using custom domains that are available in the paid plans. Strikingly provides detailed instructions to help you migrate.
Strikingly offers surprising flexibility for companies who need it. Strikingly allows you to create as many sites as your plan allows. You can access your admin dashboard to purchase additional functionality if you feel you require more functionality.
Strikingly offers excellent customer service to those who require it. This means you can ask any questions you may have about custom code or email support to when you should upgrade your free account and receive valuable feedback.
You have the option to cancel your strikingly service at any time. You don't need to close down your website if you switch from a limited plan. The support team will assist you in switching from a paid to a free plan. This will prevent you from taking a lot of screenshots to recreate your website.
Your billing will cease at the end each month if you cancel your service. If you have already paid for hosting with one the VIP or Pro plans, there will be no refund for the remainder of the year.
You can switch between paid plans according to your needs. It's easy to upgrade or downgrade, but you must disable any premium features you use to manage your website before you can move on to the next step. You can upgrade from a monthly to a annual plan. However, you cannot downgrade.
Strikingly Review: Customer Services
Strikingly has average customer service – depending upon the plan you have.
You can also access 24/7 support if you have a free website. This means you can email the company and get a reply within a few hours. You can also use the Strikingly website builder to chat with someone live.
For additional support, the Live chat function of the website builder offers access to video tutorials as well as the Strikingly help centre.
The VIP level and above have access to an FAQ with answers to common questions, as well as a Knowledgebase. If you have VIP access, you will also be able to get exclusive English phone support as well as a specialist account manager.
Strikingly Review: For whom is it best?
Strikingly is a great website builder for anyone who wants to create a simple web presence. Strikingly is a top choice for companies that want to create portfolios or introductory websites, and it's not WordPress.
Single-page websites have become extremely popular in recent years. They provide a quick overview of all information and don't require you to navigate between pages. Customers can simply scroll up and down to find the information they are looking for.
Strikingly allows you to create sections on your website. The back-end allows you to drag and drop features in place. Click on the feature you want to add and it will be added. Strikingly also offers the possibility to expand the functionality of your website using the Strikingly App store.
The app store does not have a large selection of apps, but it does include tools to create contact forms and other necessary components. You can also add HTML to your Strikingly paid plan.
Strikingly can also be used to create a website for those who wish to start their own ecommerce shop. This is only for those with smaller online stores. It might not be the best idea to manage a store that has hundreds of products.
Strikingly's customer service is excellent. Strikingly is a great resource for helping you bring your website to life. Strikingly provides excellent support and guidance for all companies. It is easy to use, which makes it an excellent choice for beginners.
SEO is not as easy as it seems. You will need to optimize each page for a particular keyword. Google will be less likely to rank you for certain terms if you have all your information on one page. You can only improve your SEO performance by choosing a Pro plan.
Conclusion
Strikingly can be used to create responsive websites quickly and easily.
You can ask questions online at disqus or contact the customer service team with any concerns. Strikingly's customer service is exceptional. Strikingly is available to answer any questions you may have about your hosting or adding new widgets.
Strikingly is a great choice if you are looking for something simple and that allows you to modify your website design right from your phone. The pricing plans are reasonable and affordable for the quality you get. Its editor is easy to use and the custom templates are difficult to match.
Strikingly's capabilities as a website builder are still limited. Only VIP customers have phone support, so you will need to pay more for a professional-level eCommerce website.