Reading Time:
5
minutes
In this article, we'll go over several methods of temporarily taking your Squarespace site offline. This can be useful if you are updating it and would like a "Coming Soon" page until it is ready to publish again.
This method works for any version of Squarespace, including 7.1. It's especially useful if you are hosting your custom domain through Squarespace.
Unpublish
There may be various reasons for taking your Squarespace website offline temporarily. Perhaps you're working on a redesign and don't want anyone seeing what's being created, or need to make changes to your hosting account – whatever the case, the process is straightforward with several available solutions.
Log into your Squarespace site, navigate to its Settings page, and locate the "Site Availability" tab. There are two available options here – Public or Private. When choosing either option, choosing "Disable My Site" will temporarily remove it from the web without altering content or settings; once this process has completed, simply reactivate it at any time by returning back into Settings page.
If you choose to make your site private, visitors will be directed to a temporary landing page instead of being publicly accessible all of the time. While this option is ideal for websites that do not need to remain accessible all of the time, be mindful that once activated you won't be able to access or create pages until reactivation takes place.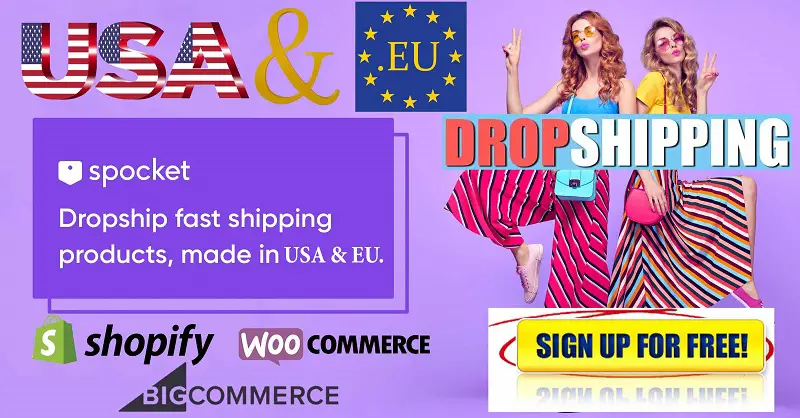 Use the Pages panel to temporarily hide specific pages, making this option particularly helpful when sites are under construction. When pages are hidden they will appear under Not Linked section of navigation so they can still be shared but won't show up on live site.
Along with hiding pages, you can also delete them – an effective way of cleaning up your website prior to republishing it live again. Just remember to create a backup of the live site first. Using Restore option of Pages panel you may even recreate old pages that may have gone rogue!
Domains panel can also help you connect third-party domain providers to your Squarespace site. Once connected, this will add DNS records into their database; once linked up you can edit its settings using Domains panel in Site Settings to prevent future unapproved changes and keep your website secure.
Suspend
Sometimes taking your Squarespace site offline temporarily is necessary – whether that means taking a break from business, redesigning it, or taking advantage of all available Squarespace features like subscription and service upgrades – as you take a break or redesign. Squarespace makes this process easy; using various tools, you can temporarily disable your website while keeping its subscription and other services active – there are even options to permanently delete all content and create an entirely new site from scratch!
Once your free trial ends, your website will be marked for deletion unless either an upgrade to a paid plan or cancellation occur. To prevent this from happening, log into your account and pause your subscription by accessing 'Settings' tab then Billing & Account option > Pause Subscription; this will put the site on hold for 90 days; still accessible but no changes or additions made by admin will be possible during that time.
If you're new to Squarespace, it is essential that you familiarize yourself with its features. One great benefit is creating a preview of your site by clicking the arrow in the top right corner. Hovering over individual pages reveals their contents; to delete, click on their trash icon icon.
Folders can help novice webmasters organize pages more efficiently. Duplicating pages also enables changes that won't interfere with visitors' experiences – this way nobody will access your site while changes are being made behind the scenes.
Once your website is ready to go live again, simply reactivate it – this will remove it from the internet and return it to its original state. You could even include a Coming Soon page as part of this process! Once ready to republish it and make it public again.
Restore
If you accidentally delete pages by accident, don't fret – Squarespace makes it easy to restore them! They keep deleted pages in their Not Linked section for 30 days after deletion, making restoring them as simple as dragging back into your navigation menu!
Backing up your website regularly is the key to protecting your work from being lost forever, and Squarespace makes this easy with multiple backup methods available to you. Also consider setting your site so it automatically saves any changes as they are made – this reduces risk should there be internet connectivity issues or accidental deletion of something important!
Squarespace makes life easy when adding pages, blog posts and forms to your website with automatic backup capabilities that automatically back them up – this feature is especially handy if your forms or other frequently updated content require frequent updates!
Duplicating pages in Squarespace's Pages panel is another great way to avoid losing content, particularly if you are creating new designs for your site and want to test out designs without making them live immediately. Duplicating content written outside Squarespace such as Google Docs or Word can also keep its original formatting while eliminating extra spaces between paragraphs etc.
If you need to take your website offline quickly and in an emergency situation, another option available to you is disconnecting its domain from Squarespace account. Although I only advise using this strategy in cases of extreme necessity, as it will take months for SEO rankings and customer data/analytics etc to recover.
If you need to disconnect a domain, the Settings page provides a means of doing so through clicking Domains from the Home Menu or pressing? in any panel. This will open up the Domains Page where you can either click Connect to a Domain or enter its existing name in the Text Field and click Continue.
Erase
If you need to temporarily take your Squarespace website offline, there are multiple methods. Unpublishing allows for faster removal from the web while keeping content and settings intact; suspending allows redesign without waiting until its public debut date again.
Your Squarespace website might need to go offline temporarily for various reasons. Perhaps you're redesigning it without wanting visitors to see any unfinished work; or perhaps you need a break from running your business for awhile. Whatever the case may be, knowing how to take steps properly to prevent losing any traffic or search engine optimization (SEO) rankings could save both parties some trouble down the line.
Disabling a Squarespace website is an easy process that takes only minutes to complete. Simply login to your account and head to the "Settings" tab; select the "Site Availability" field; click on "Disable Site," and finally "Save Settings." After disabling, your site will no longer be visible publicly and instead display as a Coming Soon page until reactivation takes place.
If you have recently disabled your Squarespace website, it is important to remember that doing so could negatively impact its SEO ranking. Search engines could view your site as being abandoned and take measures against it based on how frequently updates occur. In addition, any active subscription plans with Squarespace will still incur charges even though your website is offline.
Even though it is unlikely you'll ever need to delete your Squarespace website, it is wise to create a backup copy in case something does happen that requires this action. With multiple contributor profiles in place you can limit who can access your content on Squarespace.
Although Squarespace provides an excellent platform for creating and hosting websites, it is wise to have a backup plan ready should something go amiss with your Squarespace site. Knowing how to quickly take it offline and avoid revenue losses by doing so quickly is invaluable in protecting both downtime and revenue loss.