Reading Time:
7
minutes
Dropshipping has evolved a lot in the past few years. This article documents the history and evolution of dropshipping.
Dropshipping is today one of the most lucrative eCommerce models. But how did it all begin?
Many people don't know how dropshipping came about. Although it may sound appealing, dropshipping was not always possible.
This article will take you through the history of dropshipping. We'll explain how this model was developed and how it has grown to be one of the most profitable industries in the world today.
Dropshipping's history teaches us many things and provides us with some very valuable lessons that still hold true today.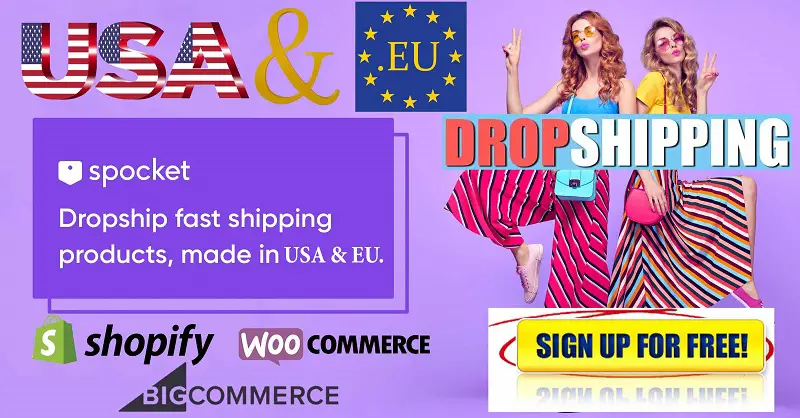 The 60s and 70s: Dropshipping before the Internet
Dropshipping was actually established before the internet.
It all started in the 60s and 1970s when mail order companies began to use mail order catalogs.
Mail order catalogues were small booklets that arrived in the mail and advertised a variety of products. You could order items from the catalogue by phone and have it delivered to your home.
This method was used on a large scale by mail order companies such as JCPenney & Sears during this period. They were very successful with it. As they grew in size, however, problems began to emerge within their business.
JCPenney & Sears were experiencing rapid growth and struggled to keep up with customer demand. They knew that they had to find a faster and more efficient way to ship customer orders.
JCPenney & Sears created fulfillment warehouses to help speed up the process. These warehouses were very similar to Amazon's FBA (Fulfilment by Amazon) warehouses.
They were used to store large quantities of inventory. The big advantage was the ability to quickly locate and ship individual items ordered by customers.
CompuCard and other mail order companies saw a huge opportunity to use these warehouses at the time.
They decided it would be smart for the items to be listed in the warehouse for sale in their mail order catalog for a mark up price.
CompuCard would then purchase an item from the fulfilment center and have the warehouse deliver it to the customer's address. This is how 'dropshipping' was created. It was genius!
This model was deemed the first example of major-scale dropshipping. It was twenty years later that things began to change.
The 90s: Dropshipping and the Dot Com Bubble
Dropshipping was popularized in 2006, when AliExpress launched ecommerce shops in China. Dropshipping was a new concept at the time. Some clever entrepreneurs took the initiative and opened their own stores to make a profit. Because of AliExpress's low prices, they used it. Dropshipping became a popular business model quickly.
This was the moment that the internet was created. Mail order companies evolved from mailing lists to becoming ecommerce stores. Online shopping was slowly being introduced to the public.
It took some time for people to get used to shopping online. It was considered suspicious to provide your credit card information online back then.
People were afraid their information would be stolen and felt it was foolish to share important details over the telephone. Even if the store was well-known.
However, attitudes towards the internet changed over time and more people began to accept this new "virtual" way to buy items.
Dropshipping became more popular as more people entered the online shopping market. The bubble began to expand.
The "dot com" bubble was a time when online stores with fancy names appeared out of nowhere and made huge promises to investors.
Investors were convinced by these online shops that eCommerce would bring them huge returns. The idea was attractive to investors, who spent millions of dollars on this promising investment.
Pets.com was one of these online shops that raised millions of dollars from investors.
They never became profitable after the end of dot com. None of the investors saw a return on their investment.
Dropshipping from USA dropshippers became more costly over time because of increased shipping costs. These stores were not sustainable and went bankrupt by 2001. The 'dot-com' bubble burst.
2000s: Amazon.com & eBay.com Rise
Many companies were 'iced" in the dot-com bubble. However, two were lucky enough to survive: Amazon & eBay.
Amazon and eBay changed the way people sell online. You no longer had to go through the complicated and expensive process of setting up an online store or advertising it. You can now list your products on their website and let them drive traffic to you.
Dropshipping is a big boom as it used to be very costly.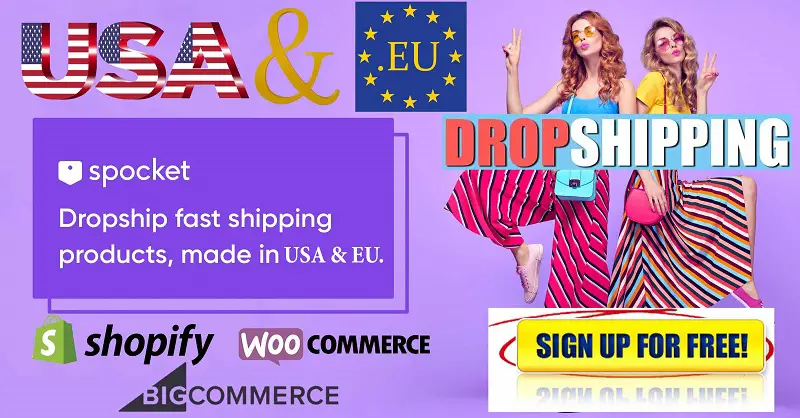 Dropshippers from the USA charged a high price for their products, and they also had to spend a large amount of money on advertising and store development. Until 2007, there were no Facebook ads. Google Ads was the only viable option for advertising. It was, and still is, very expensive.
Dropshipping is now possible because Amazon and eBay now advertise their websites on behalf of individual sellers. This is not just for large corporations.
2010-2018: China's Revolution with Aliexpress and Shopify & Oberlo
Dropshipping changed forever in 2010.
Working with Chinese dropshippers used to be difficult. This is why many dropshippers prefer to work with USA dropshippers.
In 2010, Alibaba launched Aliexpress. Individuals could buy items from Chinese manufacturers or dropshippers through this website. It was as easy as shopping online and paying via a checkout.
It eliminated language and cultural barriers and made the entire process easier than working with USA suppliers. And it was also MUCH more affordable!
Shopify was also developed during this period, making setting up an ecommerce store easier.
In 2015, Oberlo was released: A Shopify app that transforms Shopify stores into semi-automated Aliexpress dropshipping shops. Oberlo was so popular that Shopify bought it in 2017 and integrated the app further.
Today, dropshipping is possible in our own stores. We can also control our destiny.
Aliexpress offers dropshippers and other items at a very affordable price.
Shopify & Oberlo make it easy to set up semi-automated dropshipping shops.
Facebook ads make it easy to drive traffic.
DropShipping In A Nutshell
Dropshipping is a business model where the seller does not own the inventory. They don't see the product they sell. After receiving payment, the customer places an order for the product. The seller then places another order with the supplier. The supplier then ships the product to customer.
DropShipping: How Did It Get?
Dropshipping has seen a boom due to the rapid growth of technology over the past decade. Drop shipping has been around since the beginning of time. However, it was not known back then.
Mail Orders
In the USA, mail order companies were founded in the 50s. They used the mail to send out catalogs throughout the country. These orders were either fulfilled in-house, or outsourced. Sears was the first to realize this, and we have more information about Sears bankruptcy.
Just In-Time Manufacturing (JIT),
The next step in drop shipping's history was Just-In-Time Manufacturing. This innovation was a major step forward in the drop-shipping model. The retailer could accept pre-orders from customers and make payments to the manufacturer for JIT production. The manufacturer would produce and deliver the product to the consumer or retailer within a few days to weeks.
The Internet, The Rise of Ecommerce
With the advent of e-commerce, dropshipping has changed. The internet made it possible to connect people all around the world and allow for information sharing instantly. It allowed dropshippers to increase their sales by connecting with manufacturers and retailers across continents.
A retailer can either open a storefront on their website or use Amazon and eBay to accept orders. They can place the same order on Aliexpress or Home Depot's website, and then the product would be shipped to the customer.
Dropshipping and Retail Arbitrage
Dropshipping is also rooted in retail arbitrage. Retail arbitrage is the act of finding products on store shelves and then selling them online at a profit. You can also e-retail arbitrage where items are sourced from a website that sells them at a lower price.
You might find an item on eBay that sells for $50. Amazon's quick search shows the same product for $39. You have the opportunity to sell this item on eBay and on your website. You could ship the item to the address of the customer if that customer orders it from Amazon.
The retail arbitrage model allows sellers to drop ship easily. They are actually doing retail arbitrage by dropping shipping, as they buy directly from the retailers and not wholesalers.
Keep up with the Evolution Of Drop Shipping
Dropshipping is gaining momentum at an alarming rate. Retailers are trying to reduce shipping costs and increase the productivity of each product. Dropshipping is constantly evolving thanks to the release of sophisticated software.
As competition and demand rise, dropshipping is quickly becoming automated. Dropshipping can be automated in many ways. From order fulfillment to the product listing, virtually all aspects of dropshipping are now software-driven. Software such as DSMTool and Site N Paste automate drop shipping, giving the seller an advantage.
Software is Shaping the Future of Drop Shipping
Dropshipping is now automated by software. There are many software platforms that can automate your day-to-day business operations.
Although there are certain aspects such as customer service that require your involvement, dropshipping software handles most of the operations. Dropshipping productivity can only be maximized if you use the right software.
Which software is best for you?
Oberlo is a dropshipping software that can be used to sell on Shopify and source your products from Aliexpress China. Although it is the most straightforward program to get started with dropshipping, there are some drawbacks.
Oberlo software integrates with your platform, allowing you to quickly add products to your store.
Oberlo is simple to use but only supports the Shopify platform. This will limit your options and make it difficult to ship from China. Unless your niche is narrow and you have limited product variety, it's a good idea to look at expanding your drop shipping options.
Dropshipping is changing rapidly so you may need to change platforms or suppliers. Oberlo is too restrictive and limiting to help you.
When did Dropshipping Start?
This is difficult to pinpoint precisely as people could have been doing it for years without being more aware. It started before the internet. It might sound strange that drop-shipping is so closely linked to eCommerce. This, if you don't know, refers to electronic commerce. has more information about eCommerce.
Drop-shipping has been around since at least the 1960s. Drop-shipping was born in the old mail order catalogs. Drop-shipping was not born out of the mail order catalog. More people saw the mail order catalogs and understood how to make a profit from them.
As with most-things-internet-related, it pretty much began when the internet did. The internet was born in the 90s, opening up new opportunities. Mail order companies were the first to move to the internet. The mail order companies had already developed a way to keep large quantities of stock and fulfill customer orders quickly and efficiently, so it was natural for them.
However, the public was less open to these changes. We as a nation have been sneering at the idea of online shopping for years. It was thought stupid by many people to provide their bank account information to strangers online, no matter how well-known the company asking.
This may seem a bit odd considering we can now put our card details online. However, we would see red flags if asked for them by phone. It's worth bearing in mind at this point that end-to-end-encryption wasn't even a concept that people understood back then. Cheques were still very popular, so mail orders would not require sharing account information.
Drop-shipping was eventually adopted by people. Although the novelty was initially exciting, many people were soon bankrupted by the time the novelty faded.
The bottom line
Dropshipping is a long and difficult process that you will see. We should be grateful for it.
Dropshipping dramatically lowers barriers to entry. This makes it possible for anyone to open, grow, and profitably run a dropshipping business.
Dropshipping can help you achieve financial freedom if that is your goal.
It is clear that the right time is now to open a dropshipping business. Wholesale Ted is committed to helping you achieve this goal.