Reading Time:
7
minutes
It is clear that you need an environment that allows you to build your online store and online presence. WooCommerce offers all the flexibility, scalability and adaptability that WordPress has to offer. Magento offers some of the best tools to help you develop your brand.
These titans can give business leaders the tools and support they need to sell online quickly. It's difficult to pick one over the other.
We are here to help.
We'll be discussing the major differences between Magento and WooCommerce today to help you make an informed decision.
WooCommerce vs Magento: An Introduction
Let's begin with the basics. It's not possible to build the perfect website using a one-size fits all approach. Each software product has its own loyal fan base that will argue why it is the best. Magento and WooCommerce are two examples.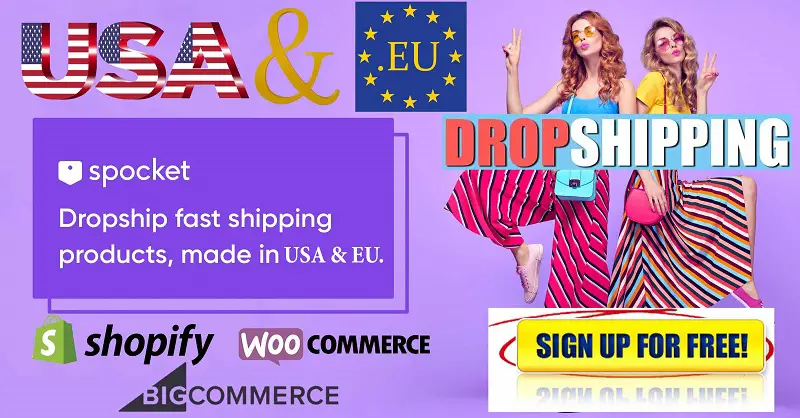 These tools were created to assist business owners like you in establishing a profitable online presence. To build a brand online, you can use WooCommerce or Magento. You can also sell eCommerce products through both WooCommerce and Magento, so it shouldn't be a problem to create an online store.
WooCommerce plugin is designed to transform a WordPress website into a shop. WooCommerce is a well-known platform that offers flexible and intuitive functionality. It supports thousands of companies around the globe.
WooCommerce supports unlimited products in your store and has a robust extension system based on the WordPress format for plug-ins. This means you can connect WooCommerce with many of your existing WordPress add-ons. WooCommerce gives you access not only to many payment processors but also a variety of premium themes and free themes.
WooCommerce Pros
Initial setup of your store is free
If you are familiar with WordPress, it is easy to get started
You can find extensive documentation available
Your store can be expanded or modified in any way you like
There are tons of great features available for online sales
Simple back-end environment
SSL support is available, but you will need to source your certificate
Available in premium and free themes
Zahlreiches of payment processors
WooCommerce Cons
WordPress is a complex platform that requires you to be familiar with it.
Premium themes and extensions can be more expensive
Magento doesn't connect to any other CMS. It's a complete solution for businesses. This eCommerce solution is best suited for larger companies who are expanding internationally. Smaller companies, however, can still benefit from the functionality.
Magento , an open-source platform similar to WooCommerce, is Magento . Modifying the source code can be done in any way you like. You can also create unique templates and functionality. Magento allows integrations and API access.
Magento can be used to manage multiple stores simultaneously and accept international payments. You can also create intuitive designs using the intuitive admin interface.
Magento Pros
Support for unlimited products
Layout system and dedicated theming
Integration options and APIs that are efficient
Built to scale if you have larger stores
Customers can enjoy a simplified checkout
Integrates with many payment options, including PayPal and Authorize.Net
By default, guest checkout is enabled
Magento Cons
Developers are more important than business owners
Sometimes, can be very expensive
WooCommerce Features
Both WooCommerce and Magento are open-source eCommerce platforms that allow you to build your store in a variety of ways. While your preference will depend upon many factors, let us start by reviewing the features that WooCommerce offers.
Built in blog:Content Marketing and SEO can be valuable tools to draw attention to your company. WooCommerce is a WordPress plugin that provides both.
A lot of customization: You can create a functional online store with many advanced features and API access. You can even integrate with tools already on WordPress.
Sell everything: You can sell physical and virtual products, subscriptions and appointments, as well as digital products. Online, there are no restrictions on what you can sell. Affiliate products are readily available. You can also set unlimited variations of things such as size and color.
Unlimited themes: Create a unique store for your brand using endless, free and paid themes. You can customize every part of your store to meet your needs, embed different functionalities and create landing pages.
Make your store more organized:Adding tags, categories, and attributes to your products will make it easier for customers to find them. You can also use product filtering and sorting to showcase your products with unlimited images or galleries.
Shipping optionsOffer customers a range of shipping options including express shipping, local delivery and free shipping. You can also use a variety of geo-location tools to keep your local connections on the right track.
Customer Management: Customers can register for an account on your website. They can also choose their usernames and passwords. WooCommerce offers order management, inventory management and employee shop management.
One-click purchases or refund: Optimize your selling experience with one-click purchases or refunds. WooCommerce supports coupons, related products and product highlighting to upsell.
Reporting and optimization : Access sales, refunds and other valuable data over the time and use SEO to increase your chances of being online.
A vibrant community: This is part of what makes WooCommerce so unique. There are many people online who can help you, and plenty of documentation to help you get started.
Magento Features
Magento also checks many boxes in terms of features. Customers can enjoy meaningful shopping experiences with Magento thanks to the Adobe Experience Cloud. Gartner has named Magento a leader in digital commerce. The following are some of the top Magento features:
A powerful page builder: Create custom pages using drag-and-drop tools and content staging. You can also add segmentation and product recommendations to help you reach the right customers.
Store Management: Magento allows you to fully control your online store, including order management and fulfillment sections, inventory management, as well as access to a variety of documentation.
Multichannel selling: In addition to selling on your website, Magento gives you all the functionality to make your online store more functional. You can also sell on Amazon.
No need to be concerned about putting your brand and customers at risk. You can ensure your customers have the security they require by following security standards. You can even be PCI compliant.
Optimized performance. Magento runs on the Adobe cloud, giving your store the performance and speed it requires. Fully managed services ensure that everything is optimized and your store can run smoothly.
Capabilities marketplace Magento is a great way to add additional functionality to your store. If you are able to code, there are many extensions and integrations that you can use.
WooCommerce vs Magento Pricing
The best ecommerce platform is often about evaluating how much functionality your business can use without spending too much. When you look at pricing, Magento and WooCommerce can seem a bit confusing.
WooCommerce is, as we have already mentioned, an open-source software. You can download the solution for free. You will need to pay extra for premium services. Magento offers a free community edition. To learn more about Magento enterprise edition or premium options, you will need to talk to a professional.
While you can set up a WooCommerce or Magento store without spending a lot, eventually you will need to spend some money. You may need to spend more as Magento develops.
You should also remember that you cannot get the WooCommerce open-source or Magento open-source software for free. However, you will need to pay something to run your online business. Hosting, domain names, and other functionality will need to be paid. These things will affect how much you spend.
It will cost more to run multi-store environments with paid extensions, product management tools, and search engine optimization tools. You won't pay as much if you limit your functionality to a checkout page or a wishlist.
It's easy to use
It's great to have so many great features, but it can become a bit redundant if you don't know how to use them. WooCommerce and Magento have a different approach to managing and building stores.
WooCommerce is a simple and straightforward experience that even those with basic programming skills can use. When you are building a store, open-source solutions can be a bit more difficult to use. This is because technical knowledge is required to access different features and capabilities. WooCommerce is easy to use with the help of the community and the simple backend.
People who have experience with WordPress and WooCommerce are most likely to be interested in WooCommerce. This plugin works in your WordPress dashboard, so you should be familiar with WordPress.
WooCommerce makes it easy to create a website and test its functionality. You can make as many changes to the functionality as you wish until you are satisfied.
WooCommerce offers a wide range of themes for your storefronts to make it look great. However, you will need to pay a premium price to get these options. Premium templates cost only $39 for 14 options. They are highly customizable and can be customized with the right technical knowledge.
In terms of ease-of-use, Magento is very similar with WooCommerce. Open source means that you will need technical knowledge in order to fully utilize all of the features. Magento is more complex than WooCommerce. The admin area can be a bit overwhelming at first.
There are not many themes built into Magento, but third-party developers can help you integrate any themes you like. You can find a lot of free and premium themes that will work with Magento.
Magento is a great tool for developers. Drag-and-drop components can be added to your designs. This can make it a lot easier. The Magento interface makes it easy to find the items you need because everything is contained in one navigational menu.
Site Performance & Security
Site performance is something that no one can afford to risk.
To earn customers' trust, your website or ecommerce store must be fast. Your sales and SEO strategy can be affected by speed. WooCommerce and Mageto are both able to perform well in this environment.
Magento and WooCommerce were designed to be responsive quickly. Your hosting provider and bandwidth will determine the speed of your website. You can try to remove some WordPress plugins such as WooCommerce or use a CDN if your store is not running as fast as you would like.
Magento 2 will allow you to change your hosting provider. This will increase your site's scalability. You may also be able to access more advanced security by changing your web hosting.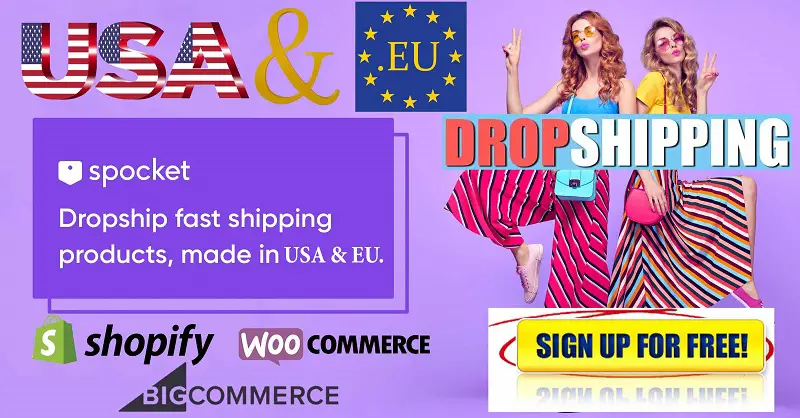 Companies today can't afford to compromise security. Both WooCommerce as well as Magento allow you to manage security using the add-ons you choose. Although security tools are not included in the package of these ecommerce tools, they are available.
Access to dedicated security patches for Magento can help keep your ecommerce store secure. You can also use various add-ons and integrations to secure your website, including SSL certificates. You will need to source security elements for eCommerce websites on your own.
Extensions
It's a smart idea to search for ecommerce platforms that have everything you need. As small businesses grow, however, they may start to seek out more advanced features.
Magento commerce, and WooCommerce offer options for expanding the capabilities of your site. The majority of extensions that you will need for Magento are included in the price. WooCommerce, on the other hand will require that you purchase and download additional addons. WooCommerce's booking function is not included.
It is worth noting, however, that WooCommerce has a wide range of add-ons for store owners. WooCommerce is an excellent choice if you are looking to create your own functionality rather than have everything built in for you like Shopify or Magento.
Expand your platform functionality by adding tools to help you manage your products and inventories or explore new payment gateways. Magento has more functionality than just product reviews and grouped items.
Which is the Best?
There are many ecommerce platforms available today that can be confusing for startups and business leaders. Hosted services such as Shopify might be a good option if you are looking for something that doesn't require a lot of learning. Open-source is a good option if you need something you can modify from the ground up to fit your users.
WooCommerce as well Magento offer a lot more flexibility than other online sales tools. You can create a unique Magento or WordPress website and then add functionality as you go. There are many Woo-style extensions and Magento enhancements.
If you love the idea of having your own WordPress site with lots of additional features, then the WooCommerce plugin may be a good fit. There are no transaction fees, you have full control over your code, thousands to choose from, and an easy-to use back-end. The community is large, which means you can get additional support.
Magento is a great alternative to WooCommerce. Magento's community is great for support and has a lot of product and catalog management features. Multi-store design is possible, as well as access to core functionality for sales and blogging. You can also access a lot of integrations through Magento, with a free version available.