Reading Time:
6
minutes
Magento or WordPress could be the right choice for you if you have high hopes for your store. In this review, we compare the two to find out which one is better.
There is a constant battle to find the best ecommerce platform. When so many tools are competing for the top, it can be difficult to choose the right platform for your online company.
WordPress is the most popular ecommerce platform on the internet at 40%. WooCommerce is also a strong contender. WooCommerce has all the flexibility of WordPress and an almost endless plugin directory.
Magento is another platform that packs a significant punch. Magento is a platform that targets web professionals and larger retailers by offering one the best feature sets in the industry.
There are many topics to be covered, so let's get to it!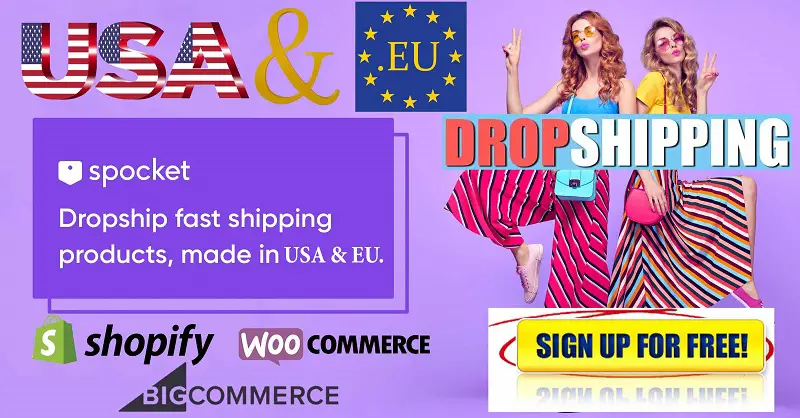 Magento vs WordPress: About WordPress
WordPress.org a powerful CMS and blogging platform. It is open-source, which means that users can customize almost everything. Users also get access to an active online community and thousands of add-ons.
WooCommerce is required to get started with WordPress ecommerce. WooCommerce is an extension for WordPress that allows you to create online stores. It's specifically designed for WordPress sites and as such it can be used in a variety of ways. WooCommerce allows you to add a shopfront, shopping cart and checkout to your WordPress website. It also provides many store management features that will help you expand your ecommerce business.
This review will compare Magento and WordPress. We're referring to WooCommerce.
Magento vs WordPress: About Magento
Magento can also be used open-source, but it is powered by Adobe. Magento is more targeted towards web developers than WordPress. This is the most important difference between Magento and WordPress. It encourages heavy usage of its API, and has a steeper learning curve. This ecommerce system will allow web-savvy users to enjoy total freedom.
Magento, just like its rival, has a wide range of extensions that can be used to enhance the ecommerce functionality.
Let's get the introductions out of our way. Now let's look more closely at each feature.
Their Pros and Cons
Let's briefly summarize the most important advantages and disadvantages of Magento and WordPress before we move on.
Magento's Pros:
Magento is extremely feature-rich and designed for scaling. Magento can manage large stores and multiple locations.
Magento is an easy-to use web development platform that coders can use
Magento's extensive array of advanced features means it's not as dependent on ecommerce plug-ins.
You can choose from a variety of premium themes
The SEO functionality of Magento is exceptional.
Magento's Cons:
Magento is more for developers than individual sellers. Magento is more geared towards developers than individual sellers. This means that you will need to learn a lot if you are a solopreneur and have little or no programming or web design experience.
Enterprise solutions are very expensive, so they're best suited for large organizations with dedicated web design or coding teams.
Magento's forum and user base are active, but some users complain that spam is a common problem. This makes it difficult to provide technical support.
WordPress's Pros
Combining WordPress and WooCommerce will give you a powerful CMS platform.
WooCommerce is flexible and can be easily extended with thousands of WordPress themes and plugins.
This platform has a vibrant community that is active and thriving. There are many tips and tricks to be followed and people to network with.
WooCommerce's backend makes it easier to use than Magento. This makes it the better option for people with less web experience.
It's easy to turn a WordPress website into an ecommerce shop using WooCommerce if you already have one.
Both WordPress and WooCommerce can be SEO-friendly.
WordPress Cons
Plugins and extensions are required to unlock advanced features. WordPress can be more expensive than its competitors due to this.
To make the most out of this ecommerce platform, you will need to have some programming skills.
Let's say you don't like WordPress's basic functionality. WooCommerce is a better choice if you don't want to expand WordPress.
Magento's Features
Magento has a lot of ecommerce features that will help you provide a great shopping experience. There are no restrictions on the types or numbers of products that you can sell. It's easy to write rich product descriptions, add product attributes, pricing, images and videos, and even create product variations.
Magento's page builder allows you to create and configure web pages with an intuitive drag-and drop interface and a greater variety of widgets. The same interface type is used for content staging, previewing and asset management.
Customers can be shown product recommendations based upon their buying preferences. This applies to personalized offers, promotions, as well as content marketing.
Segmenting customers can be done by gender, location, order history and many other factors. This is useful if you want to provide personalized content and promotions.
Magento's inventory management tools give you real-time visibility to your product availability. You can also use one central order-fulfillment platform to sync all your inventory and bridge the gap between brick-and-mortar and online stores. Magento allows you to manage backorders, refunds, cancellations and other issues from one place.
You can even integrate B2B functionality with the site, such as seller-assisted buying, requisition list, order forms, quick orders, and simplified requests for quotes. Amazon can be integrated directly to create multiple stores for global customers.
Magento offers a variety of themes that you can choose from. All of them are responsive, touch-friendly and easy to customize.
Let's say you require more functionality for your ecommerce website. Magento's Marketplace has a variety of premium themes and apps that can be added to your ecommerce site's functionality.
WordPress + WooCommerce's Top Features
As we have already mentioned, WordPress users have access to thousands upon thousands of third-party themes and plugins, unlimited customizability, powerful content management, and limitless customization.
WooCommerce is an additional feature that can be added to your ecommerce site. You can sell unlimited digital and physical products, just like Magento websites. By setting the currency, language and measurement units, you can personalize your store to reflect where you are located.
WooCommerce's CSV exporter allows you to import and export product catalogues. This is useful if you need to move your content or keep backups.
WooCommerce makes it easy for customers to leave reviews on product pages. Customers can quickly find products by using the search bar. They can filter through results by popularity, rating and price. To showcase your products, you can add unlimited images or galleries.
Visitors have the option to create customer accounts, or use the guest checkout. It's up to them! You can also manage your orders and inventory by using the:
Add customer notes
Manual stock editing
Marking items you've shipped
Monitoring stock levels
…and more.
WooCommerce can be used with many WordPress themes. These themes offer mobile-friendly design, quick loading speeds, search engine optimization, and a mobile-friendly experience. For more control, you can edit any section of your website and go into the code.
Magento vs WordPress: Pricing
Magento and WordPress, as well as WooCommerce, are both open-source and free to download, install, and use.
WooCommerce is completely free. Magento offers a Pro package that includes additional services such as core application support, business insight, 50GB of testing and disaster recovery, data retention and more.
Magento's pay-for solution is ideal for established B2C merchants and B2B sellers, as well as enterprises. Get in touch with Magento's Sales team to get a quote. For Magento's enterprise solution, the cost could be between $22,000 to $125,000 annually.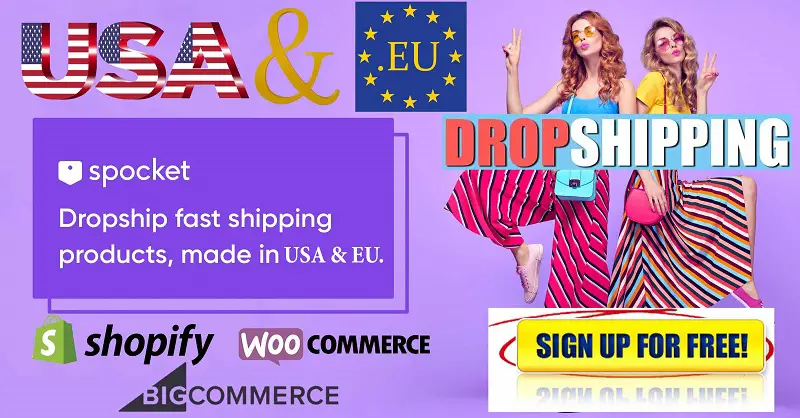 You will need to secure both your web hosting and domain names with these open-source platforms. Domain names can be purchased for an average of $15 per year.
Here are some options if you don't know where to begin when it comes web hosting:
For WordPress/WooCommerce:
SiteGround offers affordable WordPress hosting that is ideal for small businesses just starting out. WooCommerce hosting is available for $6.99 per month. WooCommerce comes preinstalled.
WPEngine offers managed WordPress hosting that is more advanced starting at $35 per month. You can also opt for the $40 per month option, which offers more features-rich WooCommerce hosting.
For Magento
SiteGround offers web hosting starting at $6.99 for small- to medium-sized websites. For sites with higher performance, managed cloud hosting can be purchased starting at $100 per month.
Nexcess, another web hosting option, offers fully managed hosting starting at $49 per month.
You should also consider other costs, such as hosting. You might want to improve your SEO functionality using WooCommerce by purchasing premium SEO plugins. You might also want to buy a premium theme for your website to give it a polished look.
These additional integrations and templates can be charged extra based on the requirements of your site.
Magento vs WordPress: Support and Ease
WordPress and Magento can be used as open-source open-source platforms. There is no customer support. You will need to rely on their self-help documentation and online communities to solve any problems you may have.
Both platforms have large active user bases. WordPress wins here. It has a larger and more engaged community and there are plenty of self-help guides. You're certain to find the answer to any problem.
You also have access their solution partners when you use Magento. These experts can be hired to help with specific projects. Businesses that need to quickly launch a revenue-generating website can also avail of Magento's rapid deployment packages. These packages include budget guidance.
Magento's community is not well monitored, it's worth mentioning. It is possible to get technical support without being bothered by bots that spamming advertises on certain topics.
Our Final Verdict
Both Magento and WordPress + WooCommerce have feature-rich ecommerce tools. Their target audiences are slightly different.
Magento may be the best platform for you if your team is a web developer. Magento is very flexible, so you can depend on it even if your business grows. Because it has more functionality, it may be easier to scale than WooCommerce. It is not as user-friendly for solopreneurs as WordPress, and may be overwhelming.
However, it is a good idea to be familiar with web development if you are considering WooCommerce. It's definitely easier to use. Once you have a WordPress website up and running, it's easy to set it up. It also comes with many flexible and impressive features. WooCommerce is a great choice for small to medium-sized businesses as well as large corporations.