Reading Time:
7
minutes
Welcome to your 360Learning review, which will teach you everything you need to know about a collaborative learning platform. 360Learning is a Learning Management System (LMS) that assists creators in launching community-based learning programs.
360Learning is still relatively unknown compared to many other learning solutions available today, but it is gaining prominence.
The main feature that distinguishes 360Learning from other learning tools is its "collaborative" system. This means you have all of the advantages of a learning service plus a technique for bringing people closer together.
When you use 360Learning, you'll gain access to several content development and integration capabilities and the collaborative experience.
Let's look at it more closely.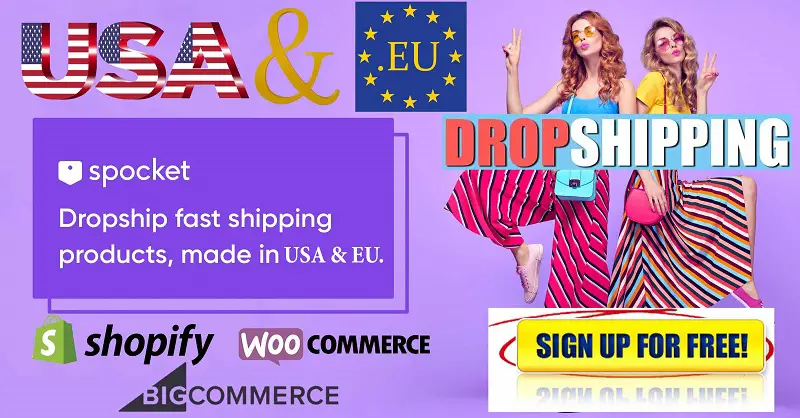 What is Collaborative Learning
c is a novel concept in the digital world, and it's one of the things that makes 360Learning so appealing. The solution enables teams to learn quickly while maintaining a human-centered approach. 360Learning is ideal for firms with difficulty providing learning opportunities to scattered teams. It's gotten increasingly difficult to bring people together since the pandemic, not just for remote working but also for learning.
According to the 360Learning team, collaborative learning is a training solution that allows employees to share their knowledge. In another way, people learn from one another and absorb information from a larger community. It's essentially a communal educational experience, but it's delivered over the cloud.
Collaborative learning, as opposed to top-down management approaches and cooperative learning strategies, allows students more control over their education. This tool, according to 360Learning, enables people to work in teams more creatively and solve problems more effectively.
The following are some of the most critical aspects of 360learning:
Automation can save you up to 60% on administrative expenditures and complex tasks. Employees can be certified by the most recent regulatory requirements, the learning experience can be streamlined, and training sessions can be scheduled according to their needs.
Client-facing teams may get all the help they need with video evaluation, mobile content creation, and more. There are simple methods for onboarding new clients, various software adoption options, and plenty of extra help.
Onboarding and supporting staff is a straightforward and quick process. You can quickly add a new employee to the system. Learners can also access a variety of best-in-class learning selections with off-the-shelf content.
360Learning Course Creation
360Learning offers a one-of-a-kind learning experience as the only platform dedicated to teamwork and a bottom-up approach to education. This service focuses on decentralizing content generation and increasing interaction, even among scattered employees. The learning platform provides a whole LMS experience.
When you sign up as an administrator with 360Learning, you'll get immediate access to a course creation system that walks you through every step of the process. Drag-and-drop modules, reports, and video or text boxes make the course system incredibly user-friendly.
If you already have content, 360Learning allows you to use it wherever it is to keep courses engaging and up to date. The authoring tool is fast enough to allow you to create your course in as little as 11 minutes on your own, and you can even collaborate with others on edits.
360Learning offers tiny chat bubbles in the building system that offer recommendations on what you might want to do to increase your audience's learning experience. The idea behind this collaborative learning platform is that instead of developing a single course for your audience, you'll be able to create several in-depth learning experiences.
Each month, you can construct complete batches of courses for your staff to focus on, using themes that make sense to you. Because the learning experience is mainly self-directed, the team leader is under less pressure to manage their audience through the entire process.
360Learning Pricing
If you plan to use 360Learning as your comprehensive instructional tool, the cost is an essential factor to consider. Pricing has a significant impact on a learning solution's overall grade. The most affordable "Team" option costs only $8 per month.
There are no long-term commitments with the Team solution because you can cancel. The service and mobile app include all native functionalities. A learner activity dashboard, webinar, self-recording features, third-party integrations, gamification, and a third-party integrations dashboard. You'll also be able to track your progress through the courses.
The "Business" bundle, on the other hand, does not have predetermined pricing. All Team capabilities are included, as well as nested groups and local admins, single sign-on connectors, and API compatibility. There's a 99.99 percent service level agreement, email assistance, a knowledge base, and customer success. For a quote, request a demo from the team.
A straightforward price structure is also missing from the Enterprise package. However, in the software industry, this is rather prevalent. All of the business plan features are included, as well as tools for quickly developing an expert network, prioritizing efforts by effect, following up on course production, and managing course quality.
You may use the expert academy to unlock new features, award additional assets to the best courses, ask the community for advice on what to do next, communicate with influencers, etc.
Designing for "Learning Needs."
While some legacy elearning platforms include interactive aspects and collaboration at higher pricing levels, this is not the case with 360Learning. 360learning promotes the development of online courses that are all about collaboration and providing exceptional customer service and mobile apps for Android and iOS.
The 360Learning platform was created to assist businesses in designing for educational needs. The platform's collaborative nature makes it easy to get information from employees and figure out what they need to meet their learning objectives. You can identify the company's learning "needs" and base your entire approach on them.
Because there is no intricate storyboarding to worry about, the overall course-building process is quick and easy. There's a "cheat sheet" page that shows you what you might need to add to each learning section and a question tool that comes in numerous formats. This means you can spice things up by including various types of questions in a course.
Every course has a video alternative, which is excellent at a time when many employees and students would benefit from additional visual content. You can add questions in the middle of a movie or assign tasks to your staff while they watch. If you're training your staff on how to use various pieces of software, you can also make up screencast demonstrations.
One of the most striking aspects of 360Learning is how simple it is to keep your courses up to date. You can quickly jump into your courses without starting from scratch if you need to add more content or adjust something.
Collaborative Feedback
360Learning's collaborative learning platform continuously promotes course developers and company owners to connect with and learn from their colleagues. You can use reactions to show how your employees feel about specific pieces of information, and you can create feedback loops that force your employees to give ratings and testimonials after each session.
The 360Learning system has access to a full collaborative learning hub that you can customize to your needs for more excellent team relationships. The hub encourages people to exchange their ideas and skills in a safe setting, allowing for peer-to-peer learning.
Incorporating gamification and challenges into your campaigns is a very appealing feature. You can give your staff particular tasks to complete outside of the learning sessions and reward them for their efforts. People can be given "achievements," and your staff can be included on a leaderboard.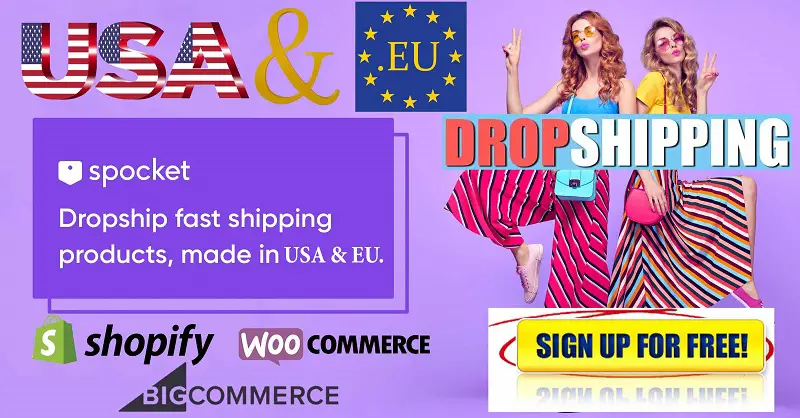 It's not simply feedback from your employees that you may collect and use. Business leaders can create group feedback films or provide one-on-one coaching to team members who require it. There is also a translate-as-you-build service for firms that may need to construct courses for people in different parts of the world.
If you think someone on your team has some helpful information to contribute, you can ask them to become content creators and start sharing their content.
Learner Engagement
360Learning's training courses are specifically created for firms that value teamwork. You may develop training programs that support the growth of your team regardless of the size of your firm, without the need for extensive human resources management.
360Learning is garnering a lot of attention for a unique approach to collaborative education as a leader in the Gartner Magic Quadrants for LXP, CLMS, and course authority. 360Learning's online courses are designed with the convenience of use to enable complete adoption by your team members. API integrations can be used to add functionality to the apps that your employees already use. It's even possible to use LinkedIn to help staff learn.
360Learning features a project management function in addition to a fantastic interface and onboarding experience for both desktop and mobile platforms. If you're onboarding new staff and want to keep track of their progress during the learning cycle, this added SaaS feature is ideal.
From employee engagement, 360Learning ensures that everyone on your team is on board. The user-friendly solution, including social media connectors, may be customized to meet your requirements. Employees may see what it's like to work with the top LMS by creating webinars and courses to help their teams.
360Learning has a robust set of content management and automation tools, and the company claims that 91 percent of its users finish their courses, compared to just 20% on average in the sector. It takes only 11 minutes to create a course, and 60% of the process is self-directed for your staff, minimizing stress for team leaders.
Ease of Use
360Learning and its unique approach to teaching are easy to be amazed at. Whether you're educating to SCORM standards, providing your team with health-care insights, or conducting a comprehensive evaluation of everyday procedures, 360Learning has you covered. For mid-size to large businesses, there's even learning analytics.
Despite providing a straightforward solution for larger enterprises to deliver and track online training, 360Learning is still simple enough to utilize for smaller businesses. This software can help anyone who wishes to simplify their learning experience without relying on a Microsoft Excel spreadsheet. The UI and UX are simple to use, and the course development environment is a joy to use.
360Learning's online training is a fantastic experience, designed to make all staff feel as comfortable as possible when developing content. You don't need a lot of technical knowledge to use this training software, and you can get help from a variety of internet review sources and blog post content.
Learners can even build their profiles to track their progress in improving their skills. This is in addition to integrations with a wide range of other LMS solutions, such as SAP SuccessFactors and CornerStone. There are linkages to education providers such as Skillsoft and Edx and LinkedIn Learning integrations.
Finishing Thoughts
360Learning is a good investment because it is an all-in-one elearning platform that works on Android, Apple phones, and the web. Companies may create immersive learning experiences from management consulting to sales with high-level customer support and an interactive interface. There's also the option for employees to design their courses.
360Learning is a unique approach to learning that allows you to empower your staff and track their progress in real-time using various tools and analytics platforms. The experience is made even more versatile via integrations with programs like Slack, Microsoft Teams, and Salesforce and an open API. The value for money appears to be excellent, albeit some packages have limited transparency.
Finally, there are numerous reasons to be amazed when examining a program like 360Learning. It's the ideal method to bring your staff together to stimulate knowledge exchange and peer-to-peer interactions while keeping analytics and insights in mind. 360Learning is worth trying to empower your team, even though it's pretty different from many other instructional solutions out there.