Reading Time:
12
minutes
Etsy is a niche marketplace compared to other eCommerce platforms. Its emphasis on uniqueness and customization makes it an ideal place to start a print-on demand business. Print on demand can be a great option for your future business if you're looking to create a new stream of income from this niche market. You will need to choose the best Etsy Print on Demand partners.
You might not be aware that the print on demand market has many suppliers and competing offerings. This makes it difficult to choose the best option. It may take some time to consider each Etsy integration option. Don't let this discourage you. You will find the perfect print on demand supplier if you're patient enough to stay on track. This will allow you to achieve great success on Etsy.
What is print-on-demand and can Etsy print on demand?
Let's start with the most fundamental question: "What is print-on-demand?"
Print on Demand, also known by POD, allows you to create and sell your products online.
White-label products are available to business owners for customization. Print on demand's remarkable feature is its order-based production. This means that you won't have to pay until your product is sold. Print on demand will eliminate the need to worry about unsold stock and rising inventory costs.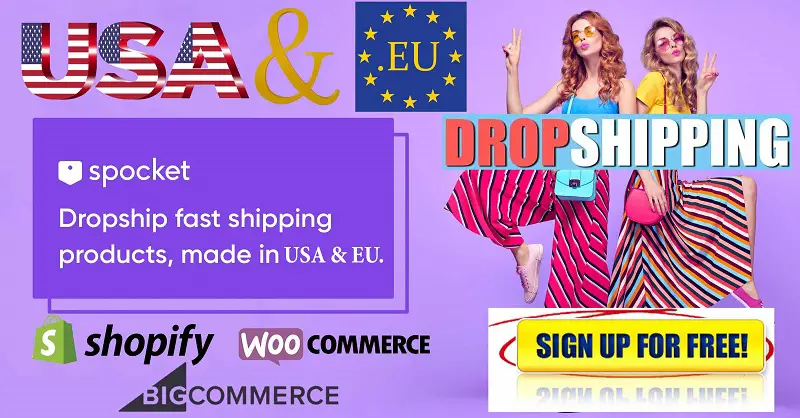 Print on demand service allows the supplier to manage the entire process from printing to shipping. Only thing left is to find the best ideas to grab the buyer's attention and to market it to the right people. All the rest will be taken care of by print on-demand companies.
This is a quick introduction to print on demand. You can also read our comprehensive guide to print on Demand and the reasons why you should open a print-on-demand business.
Etsy is another option. Etsy was founded in 2005 to help artists and craftmen sell handmade crafts and create artworks. Etsy is now one of the most popular eCommerce platforms. It started as a niche marketplace and has grown to be a major player in this market. Etsy focuses on handmade, unique products. You can find jewelry, clothing and home decor on Etsy.
Wallstreetzen's latest statistics show that Etsy had over 90 million active users by 2021. This includes 4.7 million sellers. According to Wallstreetzen, the number of active users in the first quarter 2021 will increase by 89.9% over the same period last years.
Etsy doesn't support sellers managing their stock, unlike Amazon. This means sellers will need to be able to manage multiple tasks, including marketing and managing inventory. This is where print on demand comes in handy.
Etsy accepts print on demand products and services on their platform. Etsy integration is offered by many print on demand companies. The Etsy integration for print on demand will streamline your entire process and make it easy to manage your Etsy business.
What is Etsy's print-on-demand potential?
Absolutely, yes. The obvious combination is Etsy and Print on Demand. Shop owners will find great solutions in Etsy's print on demand integration. It will handle both manufacturing and shipping orders. Etsy's Print on Demand service includes stock management and delivery.
Print on demand is highly recommended if you plan to sell white-label products with your own design.
Print on Demand also offers products that are relevant to Etsy users. Statisticians show that the term "personalized gift" was the most searched for on Etsy in 2020. This demonstrates the dominance of custom products. You have the power to make custom products with print on demand. It is obvious that Etsy and Print on Demand are the best combinations to launch an e-commerce company.
How to locate the best print-on-demand sites for Etsy
Qualitative
When it comes to selecting the Etsy print on demand site, quality is the most important factor. Although you have complete control over the design, your chosen print on demand supplier will determine the quality of the product. You should conduct thorough research to identify the best Etsy partner for print on demand that meets your quality standards.
It is strongly recommended that you order samples before you settle on one supplier.
Shipping and price
Price is another important factor that can make or break your business. The first step to success is finding the right print on demand website that has a low shipping cost and a low base cost, especially in an extremely competitive market like Etsy.
Every print on demand supplier has a different rate for each service. In the next section, we will detail the pricing.
Speed
Print on demand businesses need speed. The products are not shipped ready but printed on demand so it may take longer for customers to receive their package. We all know that customers are less satisfied if they wait longer.
Store owners must pay attention to speed in order to grow a sustainable business.
Method of printing
Most companies that offer print on demand services provide basic printing options to sellers and business owners. Your options may be limited if you target a specific niche or need a special printing method or technology, or if you're looking for a unique product. Many companies don't have the technology to achieve your desired outcomes.
Capacity
You should also consider your capacity, especially if you run a large business. You might end up with a supply problem if you don't make sure you pick up a supplier who has the same capacity as your business.
Reliability
It is an obvious principle that reliability is important. It is a key component of any partnership and the most difficult to assess.
I recommend that you seek the guidance of people who have done business with print-on-demand companies for Etsy. Also, it is a good idea to get feedback from others who have used the services. To get an objective opinion, you must experience the service yourself.
Customer Support
You can tell a lot about a company by the quality of its customer service. A reliable and prompt customer service will allow you to focus on your core business activities and make it easier to manage your company. quertyu
Integration of Etsy Print on Demand
Etsy integration is last but not least. Etsy store owners need to find a print-on-demand site that integrates with Etsy. Store owners can use Etsy's print on demand integration to enable seamless order management and tracking across all platforms.
Best Etsy Print on Demand Partners
Printify is another important player in the print-on-demand industry. It is also a favorite Etsy partner in print on demand. Printful is an option worth looking at.
Pros
Printful is a bit older than Printful but Printfy's offers and services aren't far behind. Printify is known for its wider selection of products. Many of these products aren't available through other POD services, such as electronics and pet accessories. Printify currently has over 822 products with a variety of printing options.
Printfy's operation is slightly different to Printful. Printfy doesn't own either the manufacturing facility nor the inventory. They partner with various print on demand providers around the world to fulfill your orders. Printify will act as a middleman and connect you with the supplier.
Printify claims it has more than 90 locations in the US, UK Canada, Australia, Europe and China. Printify will fulfill your Etsy order from these locations and send it to buyers around the world.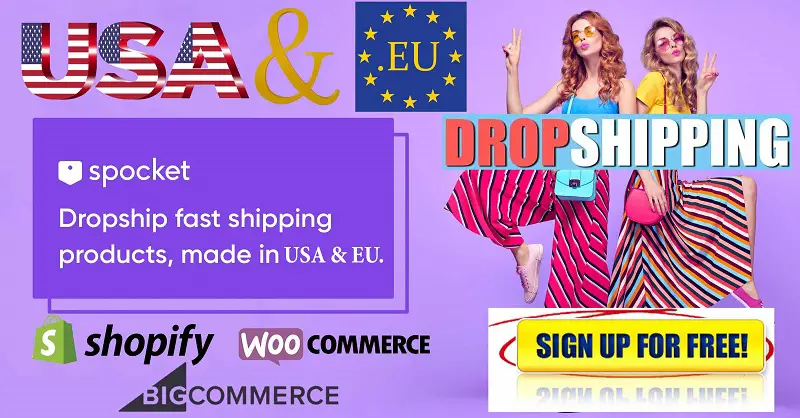 This solution allows sellers to choose the manufacturing location, printing method, and production time. Thus, optimizing shipping time and cost.
Cons
Flexibility in manufacturing locations comes with a cost. It will be more difficult to control the quality of final products and may result in inconsistent product quality and shipping times.
Etsy Integration
Printify, like Printful, also offers Etsy integration. Printify Etsy integration can be a positive thing.
Printify may still have some issues to address in order to improve the user experience. Printify Etsy integration doesn't include HTML editor. Users cannot edit product information directly from Etsy. To do this, business owners will need to update their listings via Printify.
Printify also limits the number of product images in a listing to 10 images. It is important to choose the right pictures for your listings.
Printify Etsy integration doesn't allow store owners to automatically update Printify sizing tables. The size chart must be included in your listing images.
Printful
Printful is one the most successful companies in the print-on-demand business. Many business owners who are in the print-on-demand market love to combine Etsy and Printful.
Pros
Printful offers a variety of services, including printing and fulfillment of orders as well as store setup. Printful also provides support for store owners looking to improve their design and photography skills. Printful also offers a pro toolkit that can be used by Etsy store owners. It is integrated with Keyword Spout, an Etsy SEO tool. Printful offers comprehensive support services to help you get started in the print on demand industry.
Printful offers a variety of products to choose from. Printful has over 300 products in its catalog.
Printful currently has a few fulfillment centers around the globe. Printful locations in Etsy include Europe, the United States and Canada. Your order will be sent to these locations.
Cons
Printful's services are expensive. You can outsource to someone with lower prices or do it yourself if your budget is tight.
Etsy Integration
Although Printful-Etsy integration works well, it is still not perfect. Although it is possible to automatically list Printful products in your Etsy shop, you won't be able to view details about the shipping rate, shipping status or stock status in Etsy.
Printful also offers fulfillment services for products that are not printed. Printful will store and ship your products for you. Printful is great for businesses with many product options.
Merchize
Merchize, a Vietnam-based print on demand company, is located in Vietnam. Merchize disrupted Vietnam's print on demand market within a very short time. Merchize's next goal is to go global and provide fulfillment services for international sellers.
Pros
Merchize provides a complete end-to-end service for store owners. We take care of all aspects of your order, from production to fulfillment. Merchize currently has a manufacturing plant in Vietnam.
Although international shipping may take longer to complete, there are many benefits that Merchize can offer, such as the attractive base price.
A platform was also created by the company that allows you to easily set up an eCommerce store. This service is different than other print-on-demand suppliers. Sellers can integrate popular platforms and marketplaces like Etsy. Merchize will import orders from other platforms to your dashboard, where you can track all orders and fulfill them. This creates an easy experience for store owners.
Cons
Merchize isn't as well-known as long-established companies Printful and Printify. Merchize has the advantage of offering competitive pricing compared to other print-on-demand companies.
Merchize has over 150 products and is growing. This allows Merchize to fulfill most of the popular products on the market. It also offers special products such as custom automotive accessories, engraved accessory, as well as products that are printed on less-demand materials like wood and leather.
Integration with Etsy
Merchize supports Etsy integration. Merchize offers a service to help customers set up a store.
Gelato
Gelato is the next on this list. Gelato operates in a similar way to Printify. This means that Gelato does not own any printing equipment or facilities. It outsources printing technology and software to other print-on-demand providers. This allows business owners to manage their orders and processes them.
Pros
Gelato has over 100 production plants in 33 countries. This allows for fast and efficient production.
Cons
This platform has a limited range of products, which is one of its downsides. The company currently has around 90 products in its catalog. This can be sufficient to cover the majority of popular items, but it will not allow you to explore new products.
Galeto's limited integration options are another limitation. Galeto supports integration with Shopify and WooCommerce. You can connect Gelato with other platforms. It will however require the assistance of a developer or someone who is familiar with the technology.
Integration with Etsy
Galeto currently offers Etsy integration to their customers. It is easy and straightforward to connect your Etsy shop to Galeto. The integration function is still lacking some key features that Galeto should address in order to make the experience better.
Gooten
Printify is not the only website similar to it. Gooten has a network that includes 30+ partners for print-on-demand manufacturing in more than 70 countries. This model has the advantage of delivering your order quickly, as you all know. It currently accepts orders for more than 130 products.
Pros
Gooten offers a variety of products, including T-shirts, Mugs and Canvas Prints. However, Gooten also has niche options such as yoga mats, puzzles or yoga mats. Gooten receives positive feedback from customers for their responsive customer service.
Cons
Before you decide to use Gooten's services, here are some things that you need to know. Printify does not allow you to choose your supplier. This will make it difficult for you to control the quality of your product. Gooten integration is available only on Shopify, Etsy and Amazon. Technical professionals can help you connect to other platforms.
Etsy Integration
Gooten can connect to your Etsy store and other Etsy stores. You can link all your products to Gooten for automated fulfillment. Etsy limits the number of images in a listing to 10 images. This means that some listings may be missing images.
Art of Where
Art of Where is an approved Etsy print-on-demand partner. Art of Where isn't as well-known as the other platforms. It is still an interesting platform to explore.
Pros
Art of Where may offer unique products that aren't available elsewhere. These include notebooks, pencil cases and wooden wall decor. Art of Where can be connected to your store and will fulfill your orders. You can also customize your package to create a powerful branding tool.
Cons
Art of Where may not be the best fit for your business if you are focused on the global market as the platform offers only shipping within the USA and Canada.
Teelaunch
Teelaunch is a well-known Shopify app. Teelaunch supports Etsy sellers through integration with Shopify
Pros
Teelaunch prints on demand allows store owners to try unique products that aren't usually found in other company categories. Teelaunch, for example, offers customized electronics such as Bluetooth speakers, power banks, power banks, and homewares such as bowls, plates platters, and wooden cutting boards.
Cons
Teelaunch's products are unique but lack diversity. Teelaunch offers only 50 products. Teelaunch may not be the right choice for you if you don't have a preference for a particular product but still want to test out other products.
Teelaunch doesn't offer international shipping solutions, which is another reason to be wary of it. International orders are subject to a longer shipping time.
Etsy Integration
Shopify and Etsy storeowners can now integrate Teelaunch. Shopify is required to manage your shops. Teelaunch cannot link to Etsy shops or process orders.
Custom Cat
Custom Cat is an American-based print on demand service. You can choose from a variety of products that you can customize for your store. International shipping can be difficult because it is located in the US.
This provider of print on demand offers integration with multiple platforms and marketplaces, including Etsy.
Prodigi
Prodigi is another name worth mentioning on this list. The UK is home to the print-on-demand fulfillment firm. Their products are made in different countries. These products will be shipped worldwide from these locations. This platform also has a great price.
Prodigi doesn't allow Etsy integration, which is the greatest challenge for Etsy sellers. To connect your Etsy shop to Prodigi, there are additional steps. You first need to create a Shopify store. You can connect your Shopify store to Prodigi from this point. Connect your Shopify store to Etsy with a third-party plugin such as Etsify. These plug-ins may cost you a fee to complete the task.
Manual submission is another option, but it is slower and more time-consuming. It would probably be the last resort for most. Automation has made it impossible to endure the boredom of manual tasks.
Print mint
Printed Mint offers a variety of products in the accessories, clothing, and wall decor categories. The brand of this print-on demand company is pleasant. This can be seen in their website design, product selections and packaging. You will be able to use them as your Etsy partner for your Etsy print-on-demand store if your brand is similar.
Although Printed Mint offers Etsy integration, it is not easy to use. Your order will be synchronized into Printed Mint's systems once it is connected to Etsy. This will require you to go through all orders and confirm your order manually. Print Mint's price is much higher than Printful or other print-on demand providers.
How can you integrate print-on-demand on Etsy
Every print on demand company has a different approach to Etsy integration. Each site has detailed instructions on how to link your print on demand service with your Etsy shop. Below I will discuss two common ways print on demand providers can connect to Etsy.
Integration of Etsy direct print on demand
Sign up first on the print on demand website. Many print on demand sites will not charge anything to set up an account, or to connect it to Etsy.
Sellers can access their main profile on the print-on-demand site to search for and select the platforms or marketplaces they wish to connect to. In this instance, Etsy. To process different products, you can link your store with multiple print-on-demand suppliers.
Once you have selected Etsy, Etsy will redirect you to its website. Click "Allow Access" to complete. Your store will now be connected to Etsy. Your Etsy store orders will sync to your print on demand account.
Integration with Etsy for third-party print on demand
Some suppliers of print on demand allow for easy integration to Etsy stores. Others don't. Teelaunch and Prodigi, for instance. To connect to Etsy, and to process orders on these print-on-demand websites, you will need a Shopify shop.
Etsy Tips to Sell POD Products – How To Sell Print on Demand on Etsy
Locate the best POD products for you to sell
The first step to success in eCommerce, especially Etsy, is picking up attractive and profitable products. When choosing print on demand products to sell in your Etsy shop, remember that this market is unique. It favors handmade, customizable goods. Etsy will sell hot products like personalized gifts, jewelry, and custom T-shirts.
Use unique, attractive product images
Etsy is a great place to upload images. This platform is very popular for its beautiful aesthetics. High-quality images are worth the investment. Print on demand platforms often offer mock-up generators to help you design your products. While this is convenient and economical, it will not allow you to stand out from the rest. Order samples and get professional photos taken of your products.
Get started with Etsy SEO
Customers will be motivated to purchase your products if they see good products and are able to take great photos. All of this will be meaningless if customers don't actually see your products. SEO is crucial to the success of your shop. Your title, tags, and descriptions should be optimized for search engines. This will ensure that your listings rank highly on search result pages. Learn our detailed guidelines for Etsy SEO.
Shipping Free of Charge
Pricing is important. Your store's pricing has a major impact on sales. Customers will pay more if you offer free shipping. You can also include shipping costs on the price of your product and give free shipping. You can motivate your customers to purchase your products this way.
Social media marketing:
Promoting your business through social media is the best way to do it. Instagram and Pinterest might be popular platforms for your Etsy products. These platforms can help you get a lot of people to your shop if your brand is promoted. It will allow you to build a strong brand and increase your return customers.
Pay-per-click ads
To build momentum for your Etsy print on demand store, you might run paid ads campaigns to get customers and sales. Paid aids can be used on Instagram and Facebook. You can also try Etsy promoted listing.
Which print-on-demand items sell best on Etsy
It is highly recommended to start with the most popular print-on-demand products such as T-shirts, mugs and canvas. Most print-on demand providers can fulfill these products. They can ensure good sales for your store if there is high demand. Customers will be attracted to your design as long as it is unique and attractive. Print-on-demand companies may offer unique products in their catalog. These items are not as popular as the more well-known items.