Reading Time:
9
minutes
Shopify is a popular ecommerce platform. If you are looking to start ecommerce, you should first learn everything you can about it. Shopify hosts hundreds of thousands e-commerce brands you trust and know. The best Shopify training courses are available for anyone who is interested in learning how to get into the multi-billion dollar ecommerce industry. Learn everything you need to know about Shopify, from sales basics to advanced techniques to insider strategies that will allow you to make a living on passive income. Some courses even come with no cost! These courses are affordable, some even free!
Cost: No Charge
Length: 13 courses
Format: Video, Text, Printable Worksheets
Shopify is the place to start when it comes to the best Shopify training courses. Shopify has its own Shopify Academy training program so that customers new and old can learn everything about Shopify. Shopify Academy offers 13 courses that cover everything from Goal Setting (Course 1) to Dropshipping 101(Course 13). Shopify Academy is an essential tool for anyone who wants to master the e-commerce platform.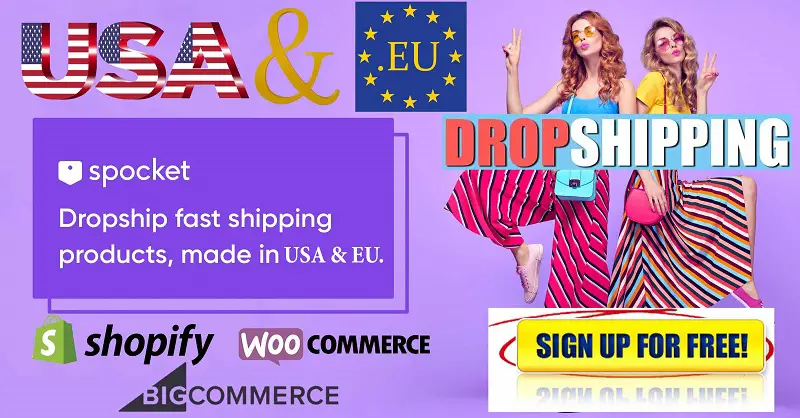 Shopify Academy instructors are a mix of men as well as women. Daymond John, the founder of FUBU, is your first instructor. He's teaching the course about setting goals. All of the Shopify Academy instructors have been successful, including Stephan Peralta, founder and CEO of Sovi Creative, Ezra Firestone , Facebook Ads Manager , Jeff Delacruz founder of Products on White Photography. Each instructor is a specialist in their field, so you can trust that you are getting solid advice from experts.
Cost: 19.99 (regularly $199.99)
Format: Video, Text, Printable Worksheets
Udemy is a top-rated online learning platform that offers Google Analytics for Shopify. This Shopify course's tagline is "Learn How to Increase Your Shopify Sales and Revenue"; it follows a six-figure Shopify Entrepreneur.
Understanding the importance of Google Analytics data
How to link Shopify to Google Analytics
How to identify your key metrics
How to find geolocations near your store
How to use Google Analytics data
How to use your website or business data
Navigating the Google Analytics dashboard
How to find the most popular demographic for your store
How to determine when you should post new content in your Shopify store
How to reduce marketing costs and increase sales
This course is ideal for Shopify users who are just starting to e-commerce. This course might seem a bit too simple if you have ecommerce shops and have used Google Analytics. This course is for you if Google Analytics intimidates you or you haven't been able to understand the Google Analytics interface. Adam Reed is the course instructor. He has made over half a million dollars selling Shopify products, so he will be a great guide. His teaching style is extremely motivating, so you will feel that you can reach your Shopify goals once you complete this course.
Cost: $16.99 (regularly $124.99)
Format for Online Videos
Shopify Power is the most popular e-commerce course Udemy has ever listed. This course will teach you how to create a Shopify website and how to sell your products. It also teaches how to grow your Shopify company. This is a follow-up course. To fully take part in the course, you will need to set up Shopify and pay for your Shopify Account. The most important thing is how to add additional features to Shopify's platform. How to connect your social media accounts with eBay, Amazon and Etsy, how to read and utilize Shopify reports, and many other things. Jason Miles is an expert in his field. He is an adjunct professor at Northwest University and Northwest University's CEO for Online Marketing. Not to mention that Shopify has helped him make over a million dollars in sales. The Shopify Training Course offers insider tips and techniques you won't find anywhere else. The course provides a structured framework to help you launch, plan, and implement Shopify stores in a methodical manner. If you struggle to organize your notes while learning new things, this method of learning will be a great help. This course is not for experienced marketers but it will benefit newbies.
Shopify AliExpress Dropship Program
Cost: $18.99 (regularly $129.99)
Format: Videos, articles, and downloads
This course is designed for those who are just getting started in e-commerce. This course is for beginners who wish to take advantage of Shopify's "plug-and-play" power to make money quickly. The Complete Shopify AliExpress Dropship Program promises to teach students hands-on so that they feel confident moving forward. Students will be able to operate a store within a few lessons. It takes about eight hours to complete the course materials if you go through them in order. The focus of the work is on branding, site security and increasing sales. The certificate of completion is awarded at the conclusion. Tim Sharp is the instructor. He has been an online entrepreneur since 1996. According to the website, Sharp has built successful e-commerce businesses with Shopify, WordPress, and also excelled in affiliate marketing and database development. This is the tech expert you need in your back pocket. He will give you shortcuts to success and avoid making the same mistakes as other newbies. This course is for anyone who has ever been interested in making money online.
The Complete Shopify Dropshipping Masterclass 2.0
Cost: $18.99 (regularly $129.99)
Format: Text, Video, and many downloadable
Other Shopify training courses may include dropshipping companies outside of Shopify, but The Complete Shopify Dropshipping Masterclass2.0 focuses exclusively on Shopify dropshipping options. This course is easy to follow and requires only an internet connection. You'll learn:
How to create a Shopify store that converts visitors
How to quickly add products to your Shopify shop
How to drive traffic towards your Shopify store
How to fulfill orders
How to increase sales for every product
How to create a Shopify niche
How to deal with abandoned shopping carts
This is only a small part of The Complete Shopify Dropshipping Masterclass 2.0. This course is designed for anyone interested in starting an online shop, anyone looking to build a Shopify store, anyone wanting to make money anywhere on the planet, and anyone who doesn't want to make the same mistakes as those who have just started in e-commerce. These guys are the best-selling digital marketing teachers and have received amazing reviews. The learning environment is fun and positive, which will inspire you to achieve your goals in ecommerce.
Shopify Dropshipping business from scratch
Cost: $18.99 (regularly $129.99)
Format: Text, video, and downloadable
This course will walk you through the steps of building your Shopify ecommerce store. This course will guide you through the entire process, from beginning to end. This course has many great features. It helps you avoid missing steps and wasting time on irrelevant matters. It also allows you to focus on the most important aspects involved in running an ecommerce store. The following topics are covered:
How to start a niche business and what to do about it
There are many ways to earn cash back for certain domain names that you don't know about
Get access to Shopify's 14-day free trial next to how to register your domain name and link it to Shopify next to how to add all pages to your shop, a phi storefront next to next line
How to set up a business email address for your professional e-commerce store
How to customize your Shopify theme to reflect your brand
Here are some tips and tricks to help increase conversions
How to add a countdown timer for check out
This guide will help you understand how to retarget ads.
Guide to email marketing
How to drive traffic to your ecommerce store
He is an e-commerce entrepreneur who has been involved in ecommerce since he was 15. He is a dropshipper and one of the most experienced e-commerce entrepreneurs.
How to become a Shopify expert
Cost: $15.99 (regularly $109.99)
Formatting Video and Text
Udemy offers this Shopify training course. This course doesn't require you to be an expert in Shopify or e-commerce. This course is easy to master, even if you're not an expert in computers. You will be able to build and host your Shopify website free of charge during the 14-day trial. This course is rated as one of the top Udemy courses. This course is a step-by, step approach that will make you a Shopify expert in as little time as possible. Tim Sharp is your instructor. He also created The Complete Shopify AliExpress Dropship Program. You will gain a better understanding of Shopify's tools to help you build and grow your online business. It's possible to become an expert in Shopify and leave your 9-to-5 job. This course is highly recommended and should be one of your first to learn about Shopify. It's also very time-friendly. You can absorb just five hours of video and four articles.
Ten Shopify Dropshipping Strategies that Make Me Six Figures
Cost: $15.99 (regularly $99.99)
Format: Video, downloadables
This concise course will teach you all the dropshipping strategies your instructor has learned over many years. This course requires a Shopify account, AliExpress account, and an understanding of dropshipping. This course is a great addition to the beginner Shopify training courses. These are some of the things you'll be learning: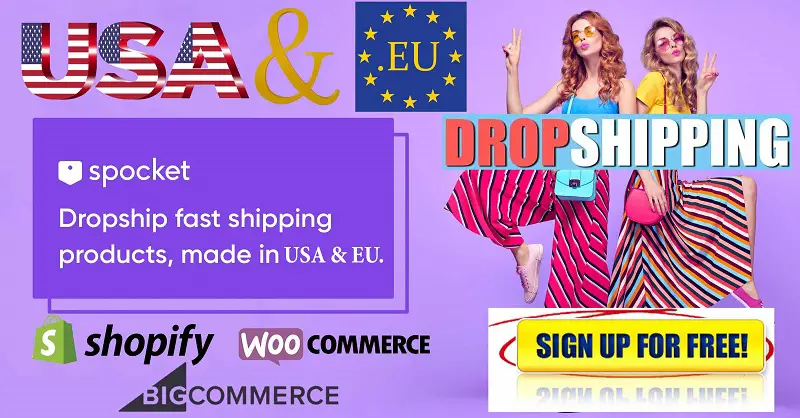 How to select the best products for your Shopify Store
How to choose a niche
How to target countries that are most lucrative
How to master customer relationship management
How to work with the top suppliers
How to earn double cashback rewards for every sale
How to market effectively to your customers
More
Although the course is focused on AliExpress, Oberlo, Shopify and Oberlo, the principles will be applicable to any e-commerce platform. All paid students have access to the instructor as a bonus. If you have a question, we can help. Nik Swami is your instructor. He has many online businesses that have millions of visitors and make millions in revenue. He is unwavering in his commitment to his students' success, as demonstrated by thousands of perfect scores on all his online courses.
Shopify Tyrant: Starting an E-commerce Business From Scratch
Cost: $14.99 (regularly $94.99)
Format: Video, text, downloadables
Shopify Tyrant can be purchased as a Udemy course. It comes with a 30-day guarantee of your satisfaction. This course will show you how to make at least $100 per day in passive income, open as many stores as you like, master dropshipping, and convert your website traffic into paying customers. This is the opportunity for you if you have always wished to work remotely from anywhere on the planet with just a computer and an internet connection. To get started with e-commerce, you don't need to be an expert. This course will guide you through every step on the path to passive income. This course will teach you everything you need to know about setting up Shopify, how you can source high-paying products, how you set up product descriptions and images on Shopify, how you create converting Facebook ads, how you leverage Instagram to increase website traffic, and how you can scale up. You'll also get access to bonus information that will make it seem like you were there years ago. Actually, the instructor is a group entrepreneurs who have been trained to help others overcome their obstacles to success. The instructors have a combined wealth of experience in ecommerce. You'll find their teaching methods engaging and informative.
The Complete Guide to Facebook Ads for E-commerce
Cost: $19.99 (regularly $139.99)
Format Video, Text
Facebook is still a major player in social media, and now in ecommerce. It makes sense that anyone who wants to be successful in ecommerce should learn how to use Facebook ads. This course will teach you how to: This course will teach you how to:
Make a Facebook business page
As an ad manager, set up billing and payment
Learn the structure of Facebook ads
Navigate to the Ad Manager User Interface
Slideshow ads
Make video ads
Create audience profiles
Plus, much more…
This course is not just for beginners. This course is essential for anyone who plans to use Facebook ads. This course will help you save so much time you can grow your Shopify store faster than your competitors. You only need to create your Facebook account. Your instructor can help you set one up. You'll find two of the most sought-after Udemy courses from your instructor. One example of his success is when he opened a Shopify store and earned over one thousand pounds in his native currency. Your instructor will share all the secrets and tips to help you create your success story.
How I Built My 7-Figure Shopify Dropshipping Empire: A to Z
Cost: $13.99 (regularly $99.99)
Format Video
This course will be a revelation to anyone who has ever read a good case study. This course outlines a well-crafted plan and explains how the instructor did it. The Shopify course is more of a guide than an online course. It contains all the video content that you will need to replicate the success of the instructor, starting from the beginning. These are the key features of the course:
How to get started with domain names, themes menus, discount codes, and more
How to import products into Shopify and what are the different membership options?
Learn everything you need to know about email marketing and social media marketing.
Find out more about Shopify Apps
How to deal with common dropshipping issues to keep customers happy
More…
This course has 126 videos to keep you busy until you are able to complete it and receive your official certificate of completion.
Kevin Princeton is your instructor. He is a self-taught entrepreneur and built several 6-figure online stores using dropshipping. Kevin has a large social media following and a lot of passive income so he now dedicates his time helping others. Even the bonus lecture at end will inspire you to start your own ecommerce business.
The Complete Clickfunnels & Shopify Sales Funnel Course
Cost: $12.99 (regularly $94.99)
Format Video and Text
You may have heard of click funnels or other sales funnels. Click funnels are complicated, so it's a good idea to have an expert guide you to help you make the most of this powerful sales tool. With the Complete Clickfunnels & Shopify Sales Funnel course, you now have one. Learn all about click funnels, how they work with Shopify, how to integrate Facebook ads into your click funnels, and how to use AppTrends. Don't be alarmed if all of these terms sound unfamiliar to you. You'll soon be an expert in Shopify store sales funnels and click funnels, if you take the time to read through the vast amount of materials. This material can be used to make money through Shopify and AliExpress as well as Oberlo. It will surprise you to learn that paid students have access to tons of freebies.
Modules of courses cover topics like:
How to use click funnels and Facebook ads in order to make money
How to link sales funnels with your Shopify store
To get ahead of your competitors, use funnel hacking
Mailchimp integration into your sales funnel marketing
More…
Adam Reed is your instructor. He has been a top-selling Udemy instructor covering Shopify ecommerce and dropshipping. He owns a Shopify store with a six-figure value and has earned over a million dollars through Shopify Print on Demand and Shopify Shopify. It's clear that you will learn from someone who has put his methods to work and proved that they work.