Reading Time:
6
minutes
Alibaba and AliExpress have a large share of online B2B/B2C retail markets. But who are they and how do they work? And which platform is the best for dropshippers looking to find great deals? We discuss the AliExpress vs Alibaba debate and which platform is best for dropshippers.
What is Alibaba?
Alibaba was founded a decade ago and is the largest B2B platform in the world for wholesale trade. It connects Chinese manufacturers with wholesale suppliers to small- and medium-sized businesses around the globe.
Alibaba has a long history of helping suppliers to reach a global audience. Alibaba also provides buyers (many of whom operate drop shipping businesses) with a variety of tools that will help them find the products they need quickly at rock bottom prices.
Three main websites fall under the Alibaba umbrella: Alibaba.com, Chinese language site Taobao.com, and Tmall.com. Each website has a different function. There are hundreds of millions of products listed across all three platforms. These include clothes, consumer electronics, and machinery. The site is accessed by buyers from more than 90 countries every year.
What is the working principle of Alibaba?
Alibaba.com is a B2B marketplace. Items are sold in bulk unless they have been purchased as samples. Alibaba.com is not a seller of merchandise, but a marketplace for wholesalers. The site connects sellers and buyers (unlike Amazon which has its own inventory and supply chain.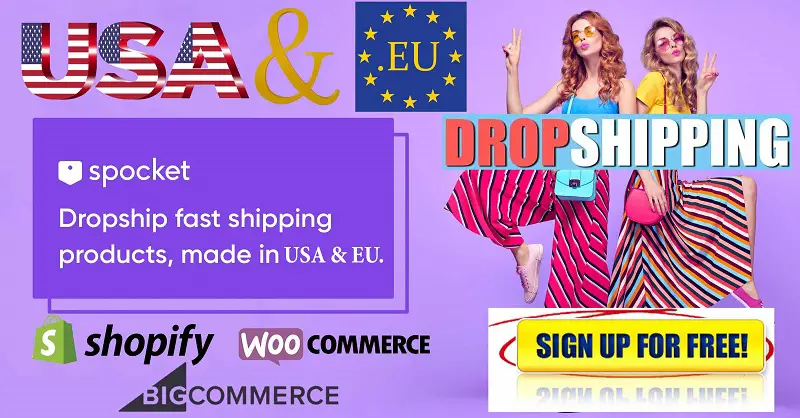 Alibaba earns money by charging sellers subscription fees and taking a commission on each transaction. Although sellers are not charged for listing products, they can charge a fee for additional selling features or upgrades.
What is AliExpress?
AliExpress has been one of the largest online marketplaces in the. It was launched in 2010 and allows consumers all over the globe to purchase directly from distributors and manufacturers in China.
AliExpress is known for offering products at a lower price than Amazon or similar sites, as the products are made in China and shipped directly from China. AliExpress shipping is often very cheap or free. However, it is worth noting that items can take up to a year to arrive and that tracking information may not be provided.
AliExpress offers a variety of small and high-margin items, including fashion for men and women, toys and consumer electronics. You can also find jewelry, furniture, and motorbikes.
What is the biggest difference between AliExpress and Alibaba?
AliExpress and Alibaba are different in that AliExpress is primarily for wholesale B2B transactions directly from manufacturers, while Alibaba is open to consumers and sells individual products or items in small quantities.
Are Alibaba and AliExpress owned equally by the same person?
Although the websites have different functions, AliExpress is owned by the Alibaba Group. Many sellers also list items on both sites.
AliExpress allows me to dropship products.
AliExpress offers a dropshipping program called Alidropship. This automated solution follows the same process as traditional dropshipping but includes support services such as software development.
AliExpress makes it simple to import low-cost, high-margin products to your online store. Aliexpress's pricing is much lower than Amazon and eBay. AliExpress provides photos of every item so you don't have to guess. You can also use AliExpress descriptions to save time and let customers know what they are getting when they order an item.
Dropshipping is free with AliExpress. You can experiment with different product options and prices without any obligation.
How can I dropship products to AliExpress
Dropshipping products on AliExpress requires sellers to have their own storefront with a domain and web hosting provider. The plugin allows you to quickly start dropshipping from the site. You can add products, modify prices and import reviews to help build your seller reputation.
Can I dropship products to Alibaba?
Alibaba is a great place to find suppliers (mostly located in China), who can supply products wholesale or fulfill orders for dropshipping businesses.
Dropshippers are no longer discouraged from using the site. The site offers wholesale prices and does not place restrictions on how or where products can be sold. Buyers are allowed to list items on Amazon, eBay, and their own eCommerce sites individually as well as wholesale to other business buyers.
How can I dropship products to Alibaba?
You can use the Alibaba search bar to quickly find products in your ecommerce niche. You can tailor your search options to meet specific requirements such as price, lead-time, etc. Also consider whether the supplier is the manufacturer of the item and where it was produced. For example, you might want to look into suppliers in Japan for electric goods. Organic cotton should be sourced from China. For example, Bangladesh or Pakistan.
Alibaba inspects their suppliers before they register, but that doesn't mean that you shouldn't do your research when selecting who to buy from. To avoid making costly and time-consuming mistakes, take the time to thoroughly research every supplier you are interested in.
It can be difficult and intimidating to make purchases with international suppliers who don't speak the same language as you. These simple rules will save you from costly mistakes when choosing dropshipping suppliers through Alibaba
Wholesale suppliers Alibaba offer greater discounts for more products.
Alibaba is not Amazon. If you are unhappy with your purchase, you will not be able to exchange or receive a refund. Therefore, order a sample before you place a bulk order. Also check the seller's credentials whenever possible.
Alibaba pricing is negotiable. Minimum orders are also accepted. Shipping costs can be included.
Long-term thinking is key. Alibaba suppliers are interested in long-term relationships with buyers. Let them know that there is potential for a repeat order if the quality and price are right. You'll probably be offered a better deal.
Do not assume that you are speaking directly to a supplier. You may be connected with someone with an American-sounding name, such as 'Betty' and 'Steve'. Their job is to translate your messages for factory managers in China. This contact has no influence on the price or quality of your product, and they won't be able to assist you in case something goes wrong.
You can walk away if you are unhappy about any aspect of the transaction. There are many suppliers available.
Alibaba.com is generally safe and reliable. However, there are always bad apples. Before placing bulk orders, make sure you get a sample.
AliExpress vs Alibaba: Which site should you use to dropship products?
There are many important factors to consider when dropshipping products from AliExpress or Alibaba.
Alibaba vs AliExpress – Payment options
Alibaba is a B2B site and offers fewer payment options that AliExpress.
AliExpress offers immediate payment options like credit and debit cards payments, along with an AliPay credit or debit service that is similar to PayPal. Alibaba, which focuses more on international wholesale markets has payment methods that are optimized for larger amounts of money transfers. Although the platform allows for wire transfers and telegraphic transfers, credit card payments are available in certain cases.
Smaller sellers may find it difficult to access funds quickly through Alibaba's payment options. Selling smaller items on AliExpress with higher profit margins may be a better option.
Fake advertising and fraud on AliExpress and Alibaba
Sometimes, AliExpress suppliers sell products that are not in line with the customers' expectations. It is not possible to verify the authenticity of AliExpress stores. If you are considering AliExpress dropshipping, you will need to carefully review the seller's feedback rating and look at the product feedback for each item. Also, make sure to read customer reviews to make sure that they are happy with the products they receive. You should also consider buying AliExpress Buyer Protection to protect you from any order disputes.
Failure to do your research when sourcing products at AliExpress can result in disappointment for your customers and a negative impact on your eCommerce business over the long-term.
Alibaba.com is an example of how it works. It's a good idea to obtain a sample product before you commit to bulk purchases to avoid any similar problems.
Shipping times are longer than shipping costs.
Although AliExpress offers free shipping, it is possible for an item to take up to 60 days to arrive. This is because the goods are being shipped from China to your location. Customers are very concerned about the time it takes to receive their goods. It is important to think about how long shipping times could impact your retail business. Consumers are not only concerned about price, as many consumers have become accustomed to next-day delivery via services such as Amazon Prime.
Handling exchanges and returns
AliExpress products are manufactured in China and shipped from China. It can be difficult to return an item to the original seller to receive a refund or exchange.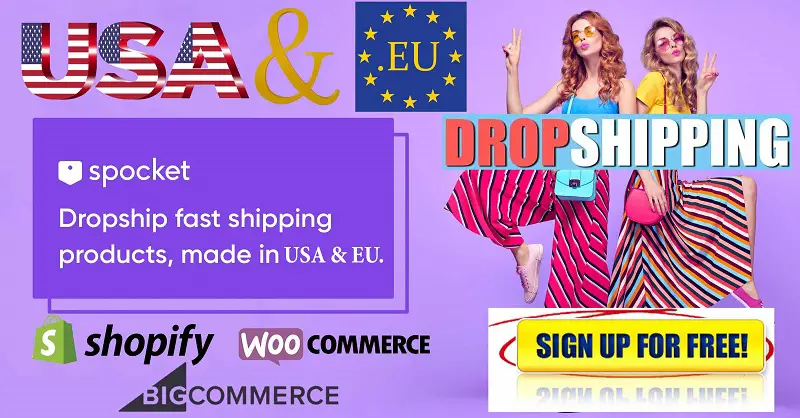 Sometimes the seller will offer a small refund to resolve issues and allow the customer to keep the item. Returns are too expensive and time-consuming. AliExpress might be able offer a refund depending on the product. However, it is important to speak to suppliers about how returns are handled before you decide who to work with.
AliExpress is a great option for dropshipping. The site welcomes drop shippers and makes it easier and faster for most sellers. Alibaba has fewer suppliers that can offer this model, since it is targeted at B2B wholesale.