Reading Time:
11
minutes
Every day, you wear various hats as an ecommerce store owner. An entrepreneur must stay on top of an endless list of tasks, from product designer to salesman, marketer, and customer relations manager.
You don't need us to tell you that customer acquisition is a time-consuming task if you can relate to the above statement…
However, it is critical to the success of your online store.
What better way to get your feet wet than with email marketing? In 2023, the number of email users is expected to exceed 4.3 billion. That's nearly half of the entire world's population!
It's not for naught that billions of marketing emails are sent daily. You can expect a $42 return on investment for every $1 spent on email marketing.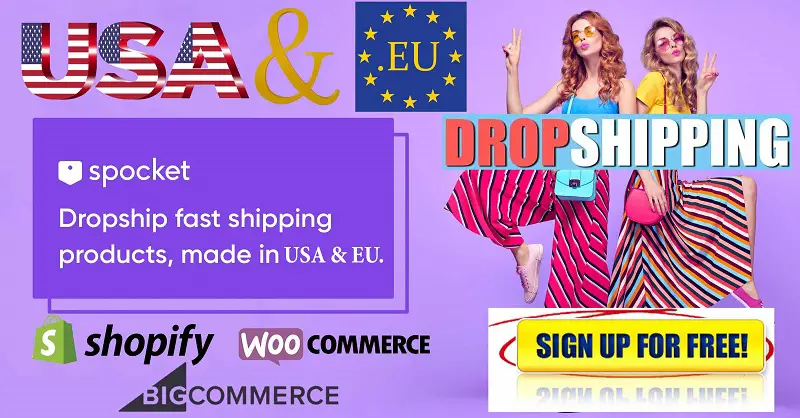 Isn't it impressive?
With these figures in mind, it's clear that email should be a part of your marketing plan. But, of course, this is just another task to add to an ever-growing list of responsibilities. Fortunately, numerous tools are available to assist entrepreneurs with email marketing, such as CM Commerce.
So far, we've looked at how CM Commerce works and what it can do for you in this review. Does that appeal to you? Fab. Let's get started!
CM Commerce – What are its Core Features?
In a nutshell, CM Commerce allows you to automate parts of your email marketing strategy, allowing you to focus on other things. Some of its key features are listed below:
Maggie is an intelligent marketing bot that allows for complete automation.
CM Commerce introduces 'Maggie,' an intelligent marketing bot, as your email marketing co-pilot. Maggie can tell when your audiences aren't interested in what you're saying and when it's the best time to contact potential and existing customers.
This AI-powered function, in particular, aids in the creation and distribution of automated newsletters.
Maggie's emails are sent out automatically and follow these six steps (a few of which we've already mentioned):
Maggie can tell when you're not engaging your audience correctly.
It uses data insights to determine the best time to message recipients.
Maggie considers your customers' preferences when deciding whether to highlight recent best-selling products or high-performing product categories.
The bot selects a compelling newsletter for you and applies an automatic or custom theme.
Maggie collects information about your email marketing campaigns and subscribers to segment your audience and sends the right emails to the right leads at the right time.
The bot sends you proof of the email it's about to ship so you can review and approve it before it goes out.
Theme Designer
Maggie, as you've probably guessed, makes creating email newsletters simple. The bot creates a theme for your email campaigns that match the design of your company. You can then use this theme in CM Commerce's pre-built workflow recipes or your automated newsletters.
If you want to create your themes, you can use the theme editor to edit CM Commerce's templates. To edit a section of the email template, click on it. You can change the colors and fonts in this section. Rest assured, the editor is simple to use.
You can use your design in your email campaigns once you're happy with it. This is highly effective in terms of building a consistent brand.
Imaginative Images
Preparing images for your newsletters can be a time-consuming task, as all too often, each needs editing individually. Maggie, from CM Commerce, is an image editor that is faster than a Photoshop expert. It can isolate products or items from the background, making the images in your newsletters stand out even more. It's all done with just a few mouse clicks!
Recipes and Workflows
Email marketing has become even more accessible thanks to premade automation recipes. With a single click, you can activate these high-performing email automations. You can turn them on or off whenever you want!
You'll also get access to an email recipe library, including welcome messages, abandoned cart emails, order follow-ups, review invitations, and loyalty program messages. Third-party loyalty integrations can be included in these emails, and they can benefit from them!
The following are examples of integrations:
Privy
Smile.io
Pixelpop
Justuno
Wheelio
Shoelace
Optinmonster
Viralsweep
This library includes an email marketing suite covering all stages of the sales and marketing funnel. As a result, you'll be able to engage customers more actively, increase your conversion rate, and unlock your full selling potential.
But don't worry; if you get a creative itch, you can start over with each workflow and email recipe. You may control every step of the marketing process using the workflow dashboard. When to send and when not to send an email is entirely up to you. You can also specify how long your email should be sent before it is shipped and which email template to use on each occasion.
Segmentation
Maggie not only sends out marketing emails, but she also analyses your data to better segment your audience. This means you can provide a genuinely tailored shopping experience to your customers without raising a finger!
And it pays off. According to Forbes, 49 percent of customers bought items they had no intention of buying due to personalized recommendations from brands they already patronized.
It's simple to manage segmentation. CM Commerce suggests useful lists, but you can easily create your own. Name your email list and specify the criteria that a subscriber must meet to be added to it. The dashboard shows how many customers fall into each category at a glance.
The CM Commerce Dashboard
CM Commerces includes an easy-to-use dashboard that keeps you informed about your email marketing efforts. The panel allows you to keep track of everything at a glance:
How many new subscribers have you gotten?
What is the status of your review ratings?
What do your customers say in surveys?
The total revenue generated by newsletters, workflows, and CM Commerce.
Because of this transparency, it's easy to see when the tool has done its job and aided your company's growth. Use these insights to keep track of your ROI and figure out what works best for you.
Pricing
The cost of CM Commerce varies depending on the size of your email list. As a result, your investment should be proportional to the success of your lead generation, and you should not exceed your budget. Aside from your list size, there are three pricing tiers with different features.
If you're just getting started with email marketing and have a list of fewer than 500 contacts, the following prices apply: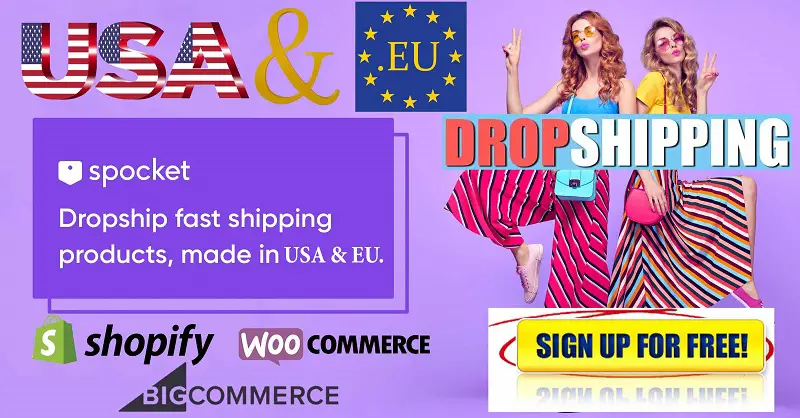 The Starter Plan:
You can send 5,000 emails to 500 people for $9 per month.
This includes the following:
All of CM Commerce's email marketing features are included.
Integrations with online stores
Emails from abandoned carts
Recipients via email
Automated workflows and workflows that have already been created
Tools for segmentation
Creating and tracking coupons
Suggestions for products
Analytics on revenue and conversions
The Growth Plan
You can send unlimited emails within your recipient-size range for $29 per month. This grants you access to product reviews as well as social proofing tools.
You'll also get everything included in the Starter plan, plus the following:
The ability to look through abandoned email
Visual product reviews are available.
You can design and submit customer satisfaction surveys.
Widgets that provide social proof
A tool for synchronizing Facebook audiences
The Professional Plan
In addition to all of the capabilities described above, the Professional plan ($49 per month) includes:
Support over the phone
Priority email assistance
A dedicated account manager for customers
A meeting with an onboarding consultant
Here are the prices you'll have to pay per tier as your list increases for your reference. These costs are for the Starter, Growth, and Professional plans, respectively, and are listed from left to right:
501 – 1,000 contacts: $29/$49/$69
1,001 – 2,500 contacts: $49/$99/$149
5,001 – 10,000 contacts: $149/$249/$349
100,001 – 150,000 contacts: $1,099/$1,599/$2,199
In addition, you can try CM Commerce for 14 days for free.
The supplier calculates the total number of unique email addresses in your email list and charges you based on that amount. These stats adjust immediately whenever a subscriber unsubscribes or signs up for your email list.
CM Commerce – What's Their Customer Support Like?
CM Commerce has a global team to assist you at any time. The company recommends that you first look through its online support center to see if you can find answers there. There's an extensive FAQ section there and plenty of information on how to get started with CM Commerce.
The website also provides a link to their academy, which contains a wealth of information on how to improve your email marketing strategy. This is essentially a blog with a lot of in-depth content that anyone may access for free!
You can also contact the staff by email or the website's chat tool. If you upgrade to the Professional plan, you can access additional channels, such as phone assistance and faster email responses. You'll also get a dedicated account manager to help keep things operating smoothly and an onboarding session to help you get the most out of CM Commerce.
How to Sign up for CM Commerce
Shopify, WooCommerce, BigCommerce, and PrestaShop are just a few prominent eCommerce shop builders that CM Commerce can easily interface with.
Signing up for CM Commerce is straightforward if you already have a Shopify store. To get you started, here's a step-by-step guide:
To get to the Shopify App Store, go to your dashboard and click on 'Apps,' then the link to the App Store in the top right corner.
In the search bar, type CM Commerce. The email marketing tool is at the very top of the list. To proceed, click on it.
To begin the installation process, add the app.
CM Commerce requires you to provide your email address to create a profile.
The next step is to use CM Commerce's theme generator. The program analyses the design features of your online store to determine your branding. Check that CM Commerce has successfully recognized your logo before proceeding.
For your email marketing efforts, pick a font. Helvetica, Roberto, and Georgia are the font options. If you change your mind, you can trade at a later time!
CM Commerce will have already selected a color scheme for your newsletters consistent with your brand. Check to see if it's an accurate representation of your brand – you can change it at any time, just like the fonts!
You'll be taken to a welcome dashboard now. Following that, CM Commerce will show you how to create effective email campaigns. It's simple! To get everything in order, follow each step.
Once you've integrated with your preferred eCommerce platform, you can also activate your abandoned cart emails. This feature allows your business to automatically contact customers who left items in their shopping carts but do not complete a purchase. This is a great way to entice prospects to return and finish any outstanding transactions.
Finally, popups can be used to upsell and cross-sell your products/services and acquire new leads.
CM Commerce – Its Pros and Cons
A short pro-con list is helpful if you want a quick understanding of whether an app is suited for your organization. So, for the sake of comparison, here are some of CM Commerce's advantages and disadvantages:
The Pros:
The majority of your email marketing can be easily automated with CM Commerce. Maggie is in charge of selecting products to highlight, creating themes, segmenting lists, and even editing images. As a result, CM Commerce will help you save time.
The Starter plan is very affordable for small businesses. The price scales up as you grow, and your return on investment will rise in tandem.
The user-friendly dashboard makes it simple to see your return on investment. CM Commerce is very open; you'll notice it right away if the tool isn't working for you.
CM Commerce provides a wealth of (free) information on how to get the most out of your email marketing efforts.
You can try out the key features of CM Commerce for fourteen days for free.
The Cons:
The email templates aren't as configurable as those offered by other email companies. The customizability of the design isn't high on CM Commerce's priority list. Instead, it focuses on ease of use, automation, and speed.
The program becomes considerably more expensive as your mailing list grows. Thus, it may not be a good fit for large businesses with large email subscribers.
A method may be used to reduce this problem for more extensive lists. It works by suppressing inactive / older customers (this enables customers to be in more control, more effective, and stay profitable).
Only the most expensive tier includes phone support.
FAQS
What's CM Commerce's Cancellation Policy?
CM Commerce is a subscription-based service.
Only if the account is terminated within 48 hours of the payment is the month's payment refundable. If you've elected to pay on an annual basis, you can cancel your account for a full refund within 30 days of purchase.
The user is responsible for canceling an account, and they should contact customer service as soon as they realize they want a refund.
Is there a free trial available from CM Commerce?
Yes! You can try out CM Commerce's features for free for fourteen days. Even better, your trial period is extended as you try out more features and use the service more deeply. Activating a new subscriber campaign, for example, extends your trial by three days. Three more are added by asking for reviews, and three more are added by importing existing studies.
This gives you plenty of time to thoroughly investigate all accessible features before deciding. You will be charged for the paid tier you choose once your trial period has ended. You must actively cancel the service if you want to opt out.
How does CM Commerce make email marketing more efficient?
CM Commerce simplifies email marketing using automation, which Maggie, their intelligent bot, handles. This AI-powered assistant finds audiences that haven't connected with your advertising in a while and suggests ways to get them to do so again. Maggie also chooses relevant email templates and implements your preferred workflows without you having to do anything.
Depending on how involved Maggie should be, you can easily switch these tasks on or off.
Maggie automatically creates a theme and separates your email lists based on your brand's colors and logo. CM Commerce may run in the background after it's set up, improving your revenue and consumer engagement without requiring much involvement from you.
Is there a fee for each email sent by CM Commerce?
No! The number of active contacts maintained in your CM Commerce account determines the pricing tiers. The Starter package has a monthly limit on how many emails you can send to your list. However, with the Growth and Professional packages, you can send unlimited emails. You'll pay a fixed monthly charge that scales with your needs within your user bracket.
Is CM Commerce compatible with the General Data Protection Regulation (GDPR)?
Whether CM Commerce meets GDPR as an email marketing platform is up to the store owner. The platform's help center includes a GDPR tasklist that walks you through the procedures to guarantee your email campaigns are GDPR compliant.
Increase your revenue on your terms with CM Commerce's intelligent email marketing.
Whether you're a little business or a well-established retailer, email marketing is essential for your client acquisition plan. This is a simple assignment with CM Commerce. Maggie, the provider's intelligent email marketing bot, will design engaging campaigns that convert on their own!
Shopify Email Marketing by CM Commerce
Emails about abandoned carts 1 click
Our pre-built abandoned cart workflows can help you recover revenue and increase your eCommerce sales. They are customizable to meet your needs and your audience.
Get returns for your business
You can activate pre-built email automations within minutes – up-sell emails and product reviews, receipts and more – to engage customers and generate sales
No prior experience is required
We simplify email automation. Pre-built email workflows have been created for owners. They can be set up in minutes, and then you can move on.
Automate your ecommerce email marketing.
Branded emails can help you grow your brand, increase conversions and sales. Email Marketing by CM Commerce is trusted by over 20,000 entrepreneurs and ecommerce companies worldwide. It combines email marketing and user-generated content tools to engage customers and build trust in your brand.
What is the process of email marketing at CM Commerce?
Seamless Shopify integration–Instantly sync all of your customer & order data to dynamically build up-to-date customer profiles and list segments.
Ready-to-use automation recipes for email marketing automation. You can create custom html email templates to keep in touch, encourage new signups, push people to reduce cart abandonment and upsell with personalized receipts. Target customers based upon their preferences and behaviour.
Email campaign builder that uses powerful segmentation to give you access your customer's purchase and demographic data as well as their preference and engagement data.
Real customer reviews can help build brand trust. Customers can become brand advocates by sharing their inspiring stories and customer feedback on your website and in your emails.
Email Marketing with CM Commerce Features
Emails to abandon carts – Reduce cart abandonment and increase revenue by sending abandoned cart recovery emails that include your most recent product reviews, coupons, and other recommendations.
Recipients from your brand – Optimize your most clicked and opened email campaigns using eye-catching templates, cross sell messages, and shipping coupons.
Automation success recipes: Nurture new customers, encourage repeat purchases, and reward loyal customers with email marketing automations.
Visual product reviews – With visual product reviews and customer feedback your customers can be your greatest advocates.
Email newsletters–Collect email addresses with this email marketing application and begin sending brand emails to convert more customers. Are you looking for an alternative to Mailchimp? Our email marketing app is quick and easy to set up, so it can replace all your email marketing automation efforts.
Here's how we can make it easier for you to make this transition:
All of our team will be available to assist you in making the switch.
Marketing automations that perform well in easy mode.
CM Commerce offers the most effective way to grow ecommerce brands and increase revenue. It uses super-personalized email marketing, as well as on-site social proof.
You have 30 days to try our email marketing tools. If you cancel your trial manually or after the expiration of the free trial, you will be charged according to the tier you have.