Reading Time:
7
minutes
There is no better strategy to maximize revenues and sales for your online store than to concentrate on raising your AOV (Average Order Value). Start using drop ship packages as one of the simplest ways to accomplish so.
If you're unfamiliar with dropship bundles, you're in for a treat because the rest of this post will focus on ways to leverage them to increase your AOV and maximize profits on every sale!
What are Dropship Bundles?
Bundling things isn't a new notion; businesses have been doing it for decades. In its most basic form, a bundle is simply the act of combining two or more things that would ordinarily be sold separately into a single package to entice the buyer to spend more than if he or she only bought one thing.
Although the concept of dropship bundles is simple, finding the proper combination of things to create a compelling enough offer that consumers see the value in it and want to buy the bundle rather than just the one thing they came for can be difficult at times.
So let's take a look at some specific drop ship package ideas that should assist you in crafting a winning product combination that your clients will love.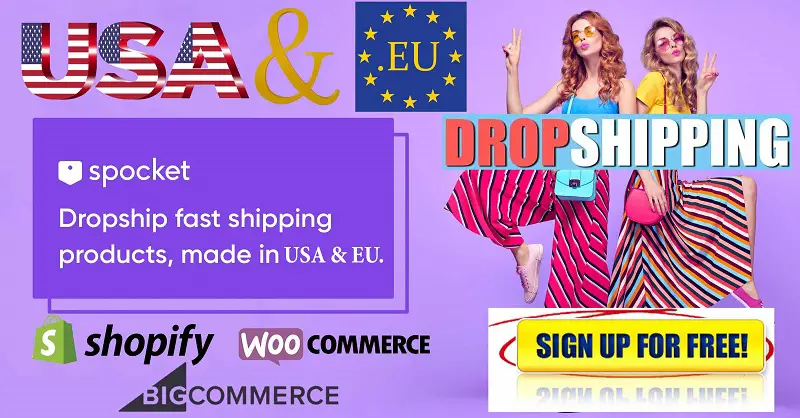 Dropship Bundle Ideas
Multiples of the same
Offering more of the same goods is the simplest method to get started making dropship bundles. Its incredible how many people are unaware of this notion? As entrepreneurs and marketers, we tend to overcomplicate things, but the truth is that basic ideas and concepts often have the most impact.
To put this theory into practice, make a shortlist of all of your store's best-selling or most popular items. Then develop a new bundle offer that aims to provide customers with multiple items at a reduced price.
You may need to get creative to persuade them to choose the bundle offer over just getting one, but I'll cover a few suggestions to get your creative juices flowing a bit later down the page, so stay reading.
Complimentary items
Of course, giving the same goods to them isn't the only option to make enticing dropship bundles. That might not be the greatest course of action in some circumstances, depending on what you're selling.
The second and most obvious strategy to enhance sales by bundling products is to put relevant products together. Consider a hamburger and fries, a razor and shaving lotion, and a pillowcase that coordinates with the bedspread or sheets. I believe you get the picture.
As in the first example, go through your website, build a list of your best-selling and most popular products, and then ask yourself if any of them would form a decent bundle.
If you're stuck for ideas, go to Amazon and browse for products that are similar to yours. Then pay particular attention to the "Frequently Bought Together" section that Amazon always includes on their product listing pages.
That part alone is a treasure of data, giving you a decent sense of what other things customers buy simultaneously. Use this information to start creating dropship packages and increase your AOV.
How to Present Your Bundle Offer
Now that we've discussed how to develop fantastic bundle ideas let's look at some marketing tactics to assist you to advertise them and get your customers more excited about taking advantage of the bundle offer.
Present it as a Buy One, Get One (BOGO) offer.
Buy one, get one free.
Buy one and get the second half-price.
Buy two, get one free, and so on…
When you're aiming to sell more of the same goods, this method is especially effective. With a pricing plan like this, you have a lot of possibilities. Here's a real-life example to show how effective it may be.
When I was in Nashville, Tennessee, with my wife and some friends, we decided to go window shopping and do some sightseeing. We came upon a business selling boots with an outstanding "Buy 1 Get 2 Free" deal while roaming around. We were all duped by what appeared to be an extraordinary fantastic offer.
I recall thinking that I wasn't even looking for boots at the time, yet I felt driven to take advantage of the offer. Much to my bank account's delight, I resisted, but a couple of our other pals fell for the hook and bought some boots.
However, as I observed them go through selecting their three pairs of boots, I saw that this company had a unique pricing strategy. There wasn't a single pair of boots in the store that cost less than $100. They had raised prices to the point that they could pay the cost of selling three pairs while still making a little profit, but they branded it "Buy One, Get Two Free."
I must say, I thought it was brilliant at the time. Even though I was well aware of what they were really up to, I still thought it was a fantastic deal, as did the numerous others who were in the store that day.
Offer additional items as an upsell or order bump
Presenting an order bump on the cart or checkout pages is another approach to enhance your AOV. Most eCommerce platforms, such as Shopify, provide apps and capabilities that make this simple to install.
This can be a very successful strategy to display your package because it draws your consumers' attention to it when they are more likely to buy. Someone who has made it to your cart or checkout page has already expressed an interest in what you have to offer.
The closer someone is to make a final purchasing choice, the more likely they are to be persuaded to buy extra items.
Use email post-purchase to get them back.
Sending a post-buy email to consumers who have just completed a purchase is the final method you might want to explore. Encourage them to buy more and present them to friends and family if it's the type of product that would make a good present. Spend some time describing the benefits of the supplementary product and how it will enhance the experience or outcome desired of the first product they previously purchased.
Whatever it is, make sure you offer them a limited-time offer that makes them feel like they are the only ones who know about it.
Latest Dropship Bundles Reviews
What are Dropship bundles?
Dropship Bundles is a merchandising company established in the United States that ships hair extensions and cosmetics dropship to its consumers.
Starting point: Dropship Bundles, based in Atlanta, is the top dropshipping gateway for hair extensions. It was founded in response to a pressing market need for a US-based Dropship supplier with a large inventory and reliable delivery services. Dropship bundles began as a wholesale hair extension resourced private label extensions affiliate enterprise. Clients can select from a variety of hair extension styles, lengths, and colors from this company.
Market basement: Stylists, salon owners, celebrities, and hair entrepreneurs are among Dropship Bundles' clients. Dropship Bundle has established a distinct brand image with its high-quality products and services, thanks to its impressive track record.
Products and services: Dropship Bundles offers a wide choice of hair extensions, closures, frontals, clip-ins, ponytails, and 3D mink lashes, all with many product depths to meet specific client needs. Brazilian loose wave bundles, Malaysian Body wave closure, Indian Remy body wave frontal, Chocolate-brown clip-in, and other brands are among the options. Material marketing, product distribution, website creation, and drop shipping are all services offered by Dropship Bundles.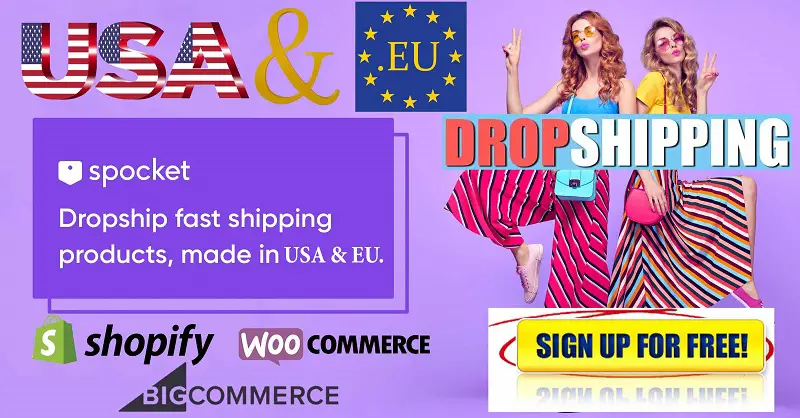 Features of Dropship Bundles dropshipping
Haircare accessories, beauty items, and styling suggestions are all available through Dropship Bundles. Furthermore, Dropship Bundles allows its customers to participate in the beauty industry without taking any financial risks.
The merchant obtains a specified amount of hairstyling product inventory from a third party, such as a wholesaler or manufacturer, and then fulfils the client's order. Because the retailer purchases a product only when he knows it is ready for sale, less initial cash is necessary. As a result, the initial investment's financial risk is modest. Furthermore, there are no additional costs associated with inventory management or handling. This frees up funds for retailers to invest in their businesses rather than product maintenance.
Clients are given a selection of hairstyling items from which to choose. Because of its focus on technology items, customer service, logistics, and ongoing innovation, Dropship Bundles deliver dependable service.
When considering becoming a Dropship Bundles dropshipping partner, it's important to weigh the benefits and drawbacks carefully.
Pros of Dropship Bundles'
No inventory management costs: The store will not have to manage warehouse inventories of closures or frontals. As a result, there are no expenditures associated with inventory warehousing and quality retention.
Product variety: As a shop, you can offer your consumers a wider range of hairstyling goods. Sales are bound to increase when inventory changes regularly owing to changes in client demand.
Flexibility: Dropship Bundles' business management is straightforward and adaptable. If he has reliable communication systems, a retailer can run his business from anywhere, even his home or workplace.
CRM: The most critical factor, client satisfaction, is given priority. You can keep product inventories in line with client requests as a store.
Reduced obligations: A reseller of Dropship Bundles has fewer responsibilities to bear. He will not be responsible for warehousing, order delivery, inventory tracking, shipment processing, or stock management.
Logistics: Clients may be confident in the quality and timeliness of deliveries, as well as the absence of loss in transit, postage, and packing services.
Cons of Dropship Bundles' Dropshipping
Risks of losing control: To provide hairstyling items or services to clients, the merchant must partner with a dropshipping bundle. Some of the retailer's control is lost or shared with other sections, introducing dangers into the process.
Loss of customer trust: The retailer must have faith in the supplier's product delivery reliability. Customers who are unhappy or disappointed with products or services can return the item or file a refund complaint. The retailer is forced to embrace his flaws for no apparent reason. A situation like this is financially damaging to the retailer and harms the company's brand image.
Financial dangers: Many shady characters could take advantage of the situation and pose as manufacturers. It is the retailer's responsibility to verify the wholesale manufacturer's qualifications and certificates.
Stock shortage: If an item is in high demand, there is a chance of a sudden stock shortage.
Business management complications: As the number of customers grows, it may become challenging for the retailer to oversee the complete retail process.
"I came across a website that offers to dropship wigs and hair extensions." Their website is dropshipbundles.com, and their Facebook page is dropshipbundles.com. The following link has been hidden: To view, you must first log in. They charge a high membership fee and a monthly cost for the service, they put up your homepage, and they also sell website add-ons for your business:
The following link has been hidden: To view, you must first log in. The following link has been hidden: To view, you must first log in. Is there anyone who has heard of them before? Are they the real deal? Are their goods of decent quality?"
Chinabrands.com – The dropship leaders
Chinabrands.com offers a diverse range of items to meet the needs of a wide range of customers. It is a reliable option for dropshipping businesses because to its well-developed infrastructure.
Chinabrands.com's dropshipping model has some advantages over Dropship Bundles. The following are some of the most important advantages:
Chinabrands.com sells a variety of hair styling products, both basic and complex. It has a large product line with a wide range of products.
Shipping services at chinabrands.com are affordable.
Chinabrands.com has partnered with several online shopping platforms, including Shopify, Amazon, Lazada, and Wish.
Over 200 shipping modes provide excellent support for logistics services.