Reading Time:
7
minutes
A drop shipping business allows you to promote a large selection of products in a certain market without ever having to have any of them in stock. Instead, when a customer orders a product, your manufacturer or wholesaler ships it directly to them, and you deduct the wholesale product cost from your sale price, leaving you with a healthy profit margin.
The startup costs for this business model are practically none, and it can be run from anywhere in the globe with a computer and an Internet connection. One of the key advantages of this form of business is that you never have to risk your own money by keeping stock of various things that may or may not sell.
Drop-shipping is, therefore, a low-risk, low-cost business to begin, and you don't need to be an expert in international shipping or commerce to get started.
Your ecommerce business serves as a link between members of the public who want to order something they can't find anywhere else and manufacturers who are always on the lookout for new clients.
Dropshipping may be extremely profitable if you target the correct market, and it is completely scalable, allowing you to grow your business to any scale you wish.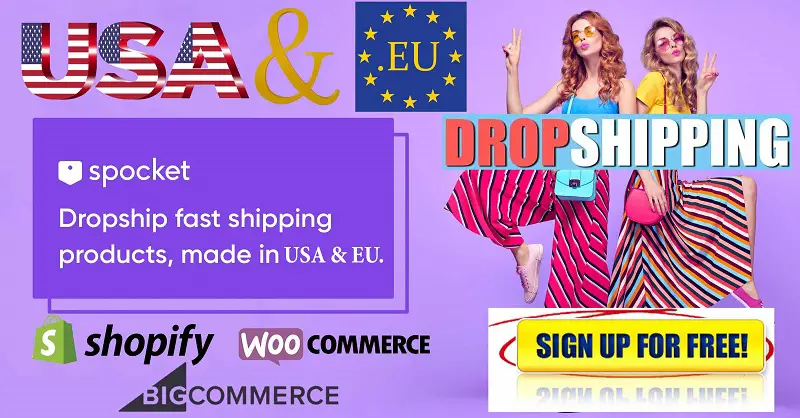 How Drop-Shipping Works
Dropshipping is a business model in which you sell things made by another company without ever holding stock of them. Instead, you take orders from interested clients, which are subsequently forwarded to your distributor or manufacturer.
You will be paid for introducing the customer to the drop-shipper once the order has been received and processed. Alternatively, you may be paid first for the order and then pay your supplier to deliver the product to your customer.
This business model can be applied to various things, including t-shirts, mugs, and larger things like electronic gadgets or even furniture. Everything you see created by a specific company can be transported directly to your consumers, with you functioning as a middleman or referral agent.
This form of business takes very little initial investment and may be conducted entirely from your kitchen table in your spare time. Drop-shipping differs from Amazon's Fulfillment by Amazon (FBA) model in that FBA requires you to make a financial commitment to have your products manufactured and then sent to an Amazon warehouse.
This means that if you order 5,000 pieces of a product and they don't sell, you'll be left with 5,000 things that are worthless to you. Furthermore, you never have to pay for the things in advance with drop-shipping, so your financial risk is virtually none.
How to Make Money from Drop Shipping
One of the most appealing elements of running this type of business is that you can come up with a product concept, analyses the industry, and have your website or Facebook page marketing it the same day.
Dropshipping used to be all about mailing enormous catalogues to people's homes and hoping that they would order enough from the catalogue to pay you a pittance.
In the last two decades, the Internet has transformed this business model on numerous occasions, first with the opportunity for small business owners to construct their website to market dropshipped products and then rise in popularity of social networking platforms.
Indeed, social media platforms such as Facebook are now bringing a whole new audience to drop-shipping businesses.
You can make money through drop-shipping in a variety of methods. The first is to run your website and promote a variety of products to your target audience.
Next, you can direct your orders to your wholesaler or manufacturer, who will then ship the goods to your consumer.
Alternatively, you might construct your drop-shipping business on an eCommerce platform like Shopify.com, which will reduce the amount of technical work you have to do, such as website upkeep.
Finding a niche in a hungry market, either domestically or worldwide, is common to earn from dropshipping. For example, let's say you want to sell solar-powered lights to the disaster preparedness industry (they exist, believe it or not).
When you look online, you'll see that lanterns of this type sell for $75, so you already know how much of a profit margin you'll have to work with.
You conduct an online search for distributors and producers of this type of product, shortlisting those that appear to be a suitable fit in terms of pricing and product. You then reach an arrangement with your preferred drop shipper, who offers you a wholesale price of $35 per lantern, giving you a gross profit of $40.
After that, the wholesaler sends you photographs and a product description for the solar-powered light, which you may use on your website. This is a pretty simplistic example, but it highlights how simple drop-shipping may be.
Companies like TeeSpring and CaféPress can drop ship t-shirts, mugs, and hoodies to your clients, which will appeal to those with a creative side. Why would you spend money on t-shirts and hoodies that are only a few dollars each?
Because a single t-shirt that goes viral on social media can result in hundreds of thousands of sales.
TeeSpring has quietly helped to create the first few t-shirt millionaires on the Internet, all because to the power of drop-shipping.
Suppose you already have a website that sells products through affiliate offers. In that case, you can add drop-shipping to the mix, allowing you to earn considerably better margins than you could with only affiliate revenue structures.
How Much Can I Make from Drop Shipping
You may make your drop-shipping business as big or as little as you wish.
However, if you merely want to run a part-time business on the side, this business plan will fit you because you won't have to devote all of your free time to it.
If, on the other hand, you wanted to start with a few hundred dollars a month and work your way up to seven figures a year, this business model would allow you to accomplish so.
Indeed, we know of several folks who started a drop shipping business out of their spare room and grew it to twenty staff and their warehouses in less than two years.
Entrepreneurs must approach any business venture with the mindset that anything is possible, and dropshipping allows you to scale your business to earn thousands of dollars per year or millions of dollars per year — the choice is all yours.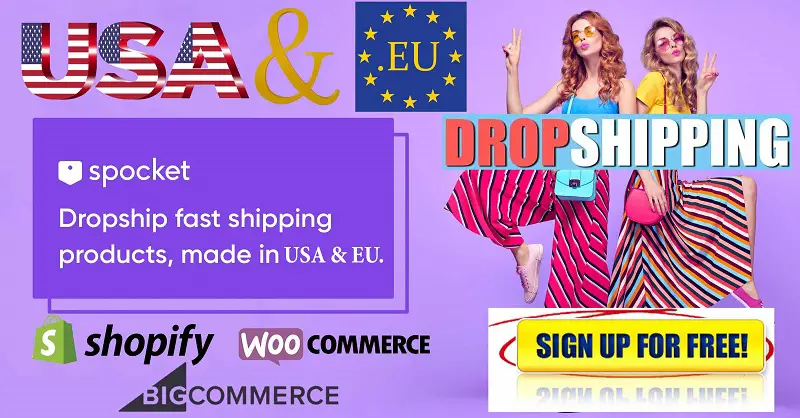 Examples of Drop Shipping Websites
HouseofRave.com
Even though the 1990s are long gone, rave/EMD/dance products continue to be in high demand from clients all over the world. Glow sticks, strobe lights, and anything else you would need for a rave are all available.
Each item is transported straight from the wholesaler to the buyer, and because the things are so inexpensive, customers frequently purchase many items at once. This company is a drop shipping masterstroke.
In a nutshell, here's a clip from their About US website that summarises their business:
Keep an eye out for the phrase "very uncommon and hard to get part," as this is what makes House of Rave so popular. You're guaranteed to fail if you start a drop shipping firm that offers things that consumers can acquire at their local Walmart.
And, once again, the emergency preparedness market makes an appearance in our guides. This is because even the most moderate families begin to grasp that being prepared does not imply being insane; however, being unprepared does.
'Ready Set Go Kits' are pre-made emergency kits for various situations, featuring kits for everyone in the family, including Fido the dog and Mr Snuggles the cat.
Zappos.com
Zappos.com has to be the biggest dropshipping success storey. Yes, the great Zappos began as a drop-shipping company until they could afford to invest in inventory and expand their business.
Founded in 1999 by Tony Hsieh, it has grown to annual revenues of hundreds of millions of dollars until being purchased by Amazon in 2009 for US$1.2 billion. This demonstrates what a drop-shipping business can achieve.
Getting Started With Dropshipping
Cost to Start a Drop Shipping Business
The startup costs for this type of business are minimal, with many drop-shippers starting with only $100 and a laptop. After that, you may either buy a domain or build your website from scratch, or you can use an eCommerce platform like Shopify instead.
If you prefer to create your website, you can expect to pay roughly $500 for a professionally built company website and $10 for your domain.
If you choose Shopify, you'll spend $29 per month to use one of the most popular eCommerce platforms for drop-shippers.
What You Need to Start a Drop Shipping Business
Having access to a directory of wholesalers and manufacturers is essential for any drop-shipping firm. These are the same companies that will mail their goods to your clients directly.
You can invest in various drop-shipping directories, but it's also a good idea to go to local company trade exhibits because many of the companies you're looking for will have booths.
One of the most prominent wholesalers and manufacturer directories (Worldwide Brands) costs $299 for a lifetime subscription, so keep that in mind when planning your startup budget.
Training Courses for Drop Shipping
Dropship Blueprint
Dropship Blueprint is Dave Hermansen's flagship training offering at Storecoach.com, and it is, in my opinion, the best Drop Shipping course available today.
Since 2007, this training curriculum has been available online in some form or another, and it is regularly updated and enhanced. It is really thorough and will take you from a complete novice to a seasoned pro.
While the course focuses on the Drop Shipping business model, it also covers how to manage a more typical e-commerce company, such as buying in bulk and physically stocking items in a warehouse or having your products specially created.
Dropship Blueprint's lifetime membership is $397, but they also have a monthly payment plan where you can spread it out over 12 months for $38.08 a month, which makes it a little more manageable.
The price includes membership to a member's forum, which is a terrific method to communicate directly with the "Coaches" and other members who have a little more experience than you.
How Long Will it Take to Make Money with Drop Shipping?
Dropshipping is such a popular business strategy because it requires very little capital to get started. Of course, it's tough to offer you exact timings for when you'll make money, but as we saw with TeeSpring, you can make money from a successful t-shirt design in under 24 hours.
You can send people to your ecommerce site in minutes using paid search traffic from Google or Facebook, so your drop-shipped products may theoretically make you money overnight.
A more realistic perspective is that when a consumer orders a product, it will take 8–21 days to receive it; therefore, you can only count the profit once the consumer receives and approves their order.
As a result, a new drop shipping business can turn a profit in under 30 days.
Pros/Cons of the Drop Shipping Business Model
Pros of Drop Shipping
To get started, you only need a little technical expertise and experience.
You have almost no startup costs because you don't have to buy inventory in advance.
There's no need to keep track of your products' inventory.
You can sell products from various wholesalers from a single website. You can start small and scale up as your business grows.
This business approach allows you to concentrate on getting people to visit your website.
Cons of Drop Shipping
If you want to make money, you must keep a close eye on your margins — because product margins might be razor-thin, there's no space for error.
If a cargo goes missing or is delayed, you have very little control.
Keeping track of your product's stock levels might be tricky.
You will eventually lose a supplier or manufacturer.