Reading Time:
5
minutes
The details you need about Alibaba, Chinabrands, and eBay wholesale will be provided. This analysis provides a variety of perspectives on these three e-commerce giants, allowing you to choose which one is right for you. As I take you through the detailed analyses, please follow me closely.
What are their differences?
There are several factors to consider when starting a wholesale company. This section will examine the main differences between Alibaba, Chinabrands, eBay and Chinabrands. These differences are classified according to some key aspects of wholesale businesses.
1. Minimum Order Quantity (MOQ).
Alibaba: This wholesale company has a higher minimum order quantity. Because Alibaba wholesale suppliers don't stock all of their products, i.e. The suppliers work with customers to produce all of these products. Alibaba's MOQ requirements are only for certain products.
Chinabrands: Chinabrands is a better option for drop shipping suppliers. Chinabrands does not require any minimum order quantity to be attached to any of its products. This has a significant impact on product prices. You can still enjoy drop shipping because a wholesale that offers no minimum order is the best business.
This wholesale company has a MOQ requirement similar to Alibaba. You can still patronize them, however, because their MOQ remains manageable.
2. Product Categories
Alibaba: Alibaba wholesale focuses on a single product line, as most of its suppliers are focused on that product line. They also offer sub-products in over 40 categories. If you're looking for products in different varieties, you might end up looking for multiple suppliers. You might find some of these products in.Alibaba offers Apparel and Health & Medical, Machinery as well as Home & Garden, Sports & Entertainment products, Beauty & Personal Care products, and many other items.
Chinabrands: Chinabrands offers approximately 1,000,000 products to their customers. They offer high quality products. You can find their products in the following categories: Computer & Office; Women's clothing; Clothing Accessories; Consumer Electronics; Tablets & Accessories; Lights & Lighting; Home & Garden.
eBay: The various product categories on this site include Home and Garden, Fashion, Industrial and Collectibles as well as Electronics and Motors.
3. Branding and customization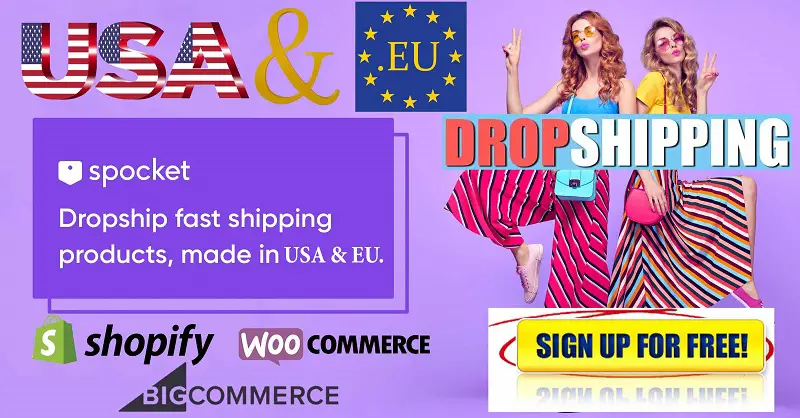 Alibaba offers a variety of printing options for your logo. You can also ask them to add other features such as colors, dimensions, and materials.
Chinabrands offers customized products to their customers. However, you must inform them about the type of customization that you desire.
eBay: eBay offers customized product services for customers.
4. Processing Time
Alibaba: Alibaba takes a while to process orders. Sometimes, it can take up to six months for your order to be processed.
Chinabrands ships orders within 24 to 48 hours.
Orders from eBay usually take between 2-7 working days. These working days are usually the shortest for eBay wholesale suppliers.
5. Logistics
Alibaba: These are the most common bulk quantities that ship via sea freight or air freight.
Chinabrands is the leader in logistics management, compared to the 3 wholesale suppliers. They offer over 200 options that are ideal for dropshipping or small businesses.
eBay offers worldwide shipping with less than five delivery options
Do you need a letterhead or business card when you purchase from eBay's wholesale site?
It is easy to buy on the eBay wholesale website with 135 million active buyers as of late 2022. You won't find a long, stressful process. Customers can buy easily by providing many options. You can purchase with your PayPal account, credit card or debit card. Most people are curious if it is mandatory to have a letterhead or business card in order to complete an eBay transaction.
It all depends on what you choose. A business card or letterhead can help you be more identified as a customer. You also get more benefits from them. You get to be attended to promptly, which is one of the benefits. It is recommended that you provide a business card or letterhead.
Which products are the most profitable to buy wholesale and then sell via eBay or Alibaba?
There are many options available to you. Before you decide which ones are profitable to sell wholesale on eBay or Alibaba, there are a few things you should consider. First, you will not make a long-term profit if you sell the same product as everyone else. These are the factors that you should consider if you want to build a long-term profit-making wholesale business.
1. Conversion rate: If you are selling a product on eBay or Alibaba, you should consider the conversion rates. Choose the product that has a favorable conversion rate.
2. Rankings: You must consider the product ranking on Alibaba and eBay when you are looking to purchase wholesale products that can be sold to them. Rankings are often a measure of how profitable a product is for them. If your ranking rate is high, it means that you can sell at a high cost.
3. Review: Customers who have used the product are likely to leave reviews. Customers will rate products higher than others and sell more quickly. If you sell a product on eBay or Alibaba, and your customers don't like it, it is unlikely that you will make any profit. Online wholesalers are less likely to purchase products that people don't want to buy. You should think twice about buying a product that you don't want and then later discover that Alibaba or eBay are not willing to purchase it.
Using the information provided above, you can select your favorite product from the many products on Alibaba and eBay. You should also know that these products can be profitable to sell on these sites. Simply apply the above factors to your current situation. These are the most profitable products for you:
Products for Sports and Entertainment
Products for Beauty and Health
Fashion products
Products for the Home and Garden
Electronics products
Apparel
Products for Automobiles and Motorbikes
Which sites are competitors to Alibaba in the wholesale Sourcing market?
Alibaba is one of two major wholesale sourcing marketplaces. Both are open marketplaces as well as closed marketplaces. Below are some of the websites in each category:
1. Open Marketplaces: These sites are very similar to the Alibaba model. Their prices can be seen publicly and you don't have to register.
dhgate.com
ecplaza.net
globalmarket.com
diytrade.com
tradeindia.com
ec21.com
USA Focus
India Focus
thomasnet.com
South Korea Focus
2. Closed marketplaces require you to register in order to gain access to their suppliers. Closed marketplaces are usually industry-based and can be found in many parts of Europe as well as the USA.
etsy.com is a site that specializes in handmade goods
Lenewblack.com is a website that sells designer clothing at high prices.
bonagora.com is a wholesale furniture website based in Europe.
uppler.com is a website that focuses on mass-fashion products, furniture, and cosmetics.
Yourbrandspace.com is for women'swear, mostly in the UK
Can I buy wholesale products on Alibaba and then sell them wholesale to an Indian dealer?
Yes! It is a great idea to purchase products from Alibaba and then resell wholesale to Indian dealers. Alibaba offers a wide range of suppliers from India and abroad that will guarantee you the lowest prices. If you choose to purchase products from a foreign supplier because of their price, make sure that you are IEC-registered under the India category. You will be able to import and calculate the impact on each cost due to shipping costs and import duty through the IEC. You should also check whether the product is free for import. Products that aren't on the "negligible" list are allowed to be imported into India.
Shopify Dropshipping: Which website can maximize my profits?
After you have created a Shopify online shop, you will need to find a trustworthy supplier to add new products to the Shopify store. Which supplier website is best for Shopify dropshipping? Chinabrands should be on your top list. Chinabrands is a company which is well-respected for its wholesale supply business. You can choose from over 500,000 SKUs. You can always find the most popular products. They also have an API built into their service. It allows you to sync all of your orders automatically to your Shopify store. Their system integration supports integrations with more than 20 platforms. All these features make it easy to decide whether bulky products are worth ordering.
Chinabrands is a reliable supplier for Shopify dropshipping. If you're wondering if it can help you maximize your profits, it's a great choice to choose them or patronize them for your Shopify dropshipping company. This has been confirmed by many customers. You can read their reviews here. Chinabrands offers a catchy SEO service.
Chinabrands offers a wide range of beautiful products that you will love. Their online store allows you to search for products without restrictions. Membership registration is also free. Only VIP customers are exempted from paying fees. The VIP category offers customers some benefits. This option is available to you, and you'll soon see its value. You can download unlimited items from their site as a VIP member. You can also earn CB points as a VIP member. If you have enough points, you can use CB points to transact with Chinabrands.
Conclusion
Now you should be able to decide which wholesale company you want. Chinabrands is the best wholesale company you can patronize. It is impossible to compare Alibaba shipping costs and eBay wholesale lots with Chinabrands. You must make the right decision.