Reading Time:
6
minutes
Ajio Dropship operates on a B2B2C basis. i.e.
End consumer views inventory on Ajio Marketplace
End consumer orders
Ajio purchases inventory from the seller first, then sells it to the end customer via B2B PO.
Ajio offers two models for managing returns
Credit note
RSI (Returns Sales Invoice)
Increff integrates with Ajio to process inventory sync, orders and returns via VMS APIs.
Unicommerce Integration with AJIO Dropship
We have been integrated with AJIO Dropship
Only Enterprise and Professional accounts will be able to use the integration. Chat support is available for any questions or doubts. 
These are the steps to integrate AJIO Dropship into Uniware
A- Select Settings > Channels from the Uniware menu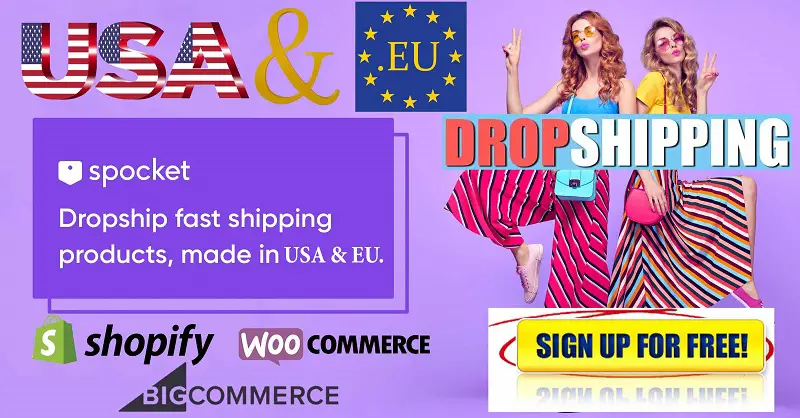 B- Next, press the button
Search for and select "Ajio Omni".
C- Fill in the details and save them.
Dropship models should be referred to as AJIO_Dropship.
You must ensure that the seller has created a CUSTOMER account in UC, and linked it to channel. UC will generate a B2B invoice.
D- Fill in the credentials to configure connectors
Uniware will update your username using AJIO's POB ID. This will begin with DV and will be provided directly by AJIO.
Dropship mode requires a unique (facility Warehouse code) channel connector in Store Code.
After connectors have been connected, you can set all parameters as described below.
Turn ON the Order and Inventory Sync.
Single Action Invoice Label New: No
Select Facilities for Inventory Sync: Before configuring the Store/Warehouse code on the connectors pages, make sure to verify that it is selected with other warehouses.
Channel Order: Choose it NO, then orders will be created in dropship mode with auto acknowledgement.
Here are some important things to remember when adding the channel.
Only Enterprise and Professional accounts are eligible for this integration.
Unicommerce offers Catalog sync and Inventory sync as well as Order sync and Invoice details.
Dropshipping is subject to order verification
Orders are not placed and Order Split is not possible.
The standard process for order processing and inventory update will continue as before.
Invoices: The first B2B invoice details are generated by uniware using own series. Next, the B2C invoice and label details are synced as label format in Uniware.
Invoice Template: According to AJIO requirements, B2B invoices should have channel name of AJIO_DROPSHIP, not AJIO_OMNI. Channel name must be AJIO_DROPSHIP, by default it's AJIO_OMNI on UC.
If you are unsure, please ensure that Type C or Type GST template is being used.
Sellers must ensure they have signed the billing party/facility authorization form or they will be charged for errors during order processing.
You must ensure that the seller has created a CUSTOMER account in UC, and linked it to channel. UC will generate a B2B invoice.
Channels handle shipping. For Marketplace shipping, tracking details and the label print can be obtained from the channel.
Channel will fetch the label/Manifest file.
Status sync works for cancelled, dispatched, and returned orders.
Cancellation Sync to Uniware:
Cancellation Sync – Cancellation sync is available to AJIO if the order has been cancelled prior to order verification in UC. After acceptance/verification of the order, cancellation is possible.
Upon receipt of the return, UC will send Ajio the details of the invoice.
How to Sign up as Dropship Seller on Ajio?
Browntape sellers often ask us how to register as a seller on AJIO. AJIO, an online fashion portal owned by Reliance, is available for purchase. The site was launched in 2016, but it took a while to gain momentum. It was difficult to compete against established giants like Jabong, Myntra, and ABOF. In 2020, however, AJIO revealed that its 4X growth had been achieved from pre-covid levels . Ahrefs reports that the platform receives an average of 3.1million organic visitors per month. AJIO can be a valuable platform for eCommerce sellers in fashion and lifestyle. Let's first look at AJIO before we get to the main question.
What are the categories on AJIO
AJIO.com is a portal that caters to the fashion & lifestyle segment. Reliance also owns AJIO Business, another portal. This portal caters to retailers that want to buy directly from manufacturers. The clothing selection is extensive. AJIO.com offers a wide variety of fashion & lifestyle products, as well as products that fall under the Reliance umbrella like those sold at Trends Footwear and Reliance Trends. These categories include, but aren't limited to:
Western Wear
Ethinic & Festive
Lingerie & Innerwear
Footwear
Winterwear
Fashion Jewellery
Children (Boys and Girls)
Toys
Indie category: Indie is a category on AJIO that supports hand-made and artisan products from India. According to the site, they include 500 Artisan Vendors as well as 53 GI Clusters. Other than regular products such as sarees and kurtas, there are also GI clusters. Buyers can also purchase Orissa Ikkat and Ajrak, Kutch embroidery, Orissa Ikkat and Banarasi Brocades as well as regional specialties like Kutch embroidery or Chanderi, Bagru, Chanderi, Kalamkari, Bagru, Chanderi, etc.
Home & kitchen:This category includes many well-known brands such as DDecor and MUJI. You can also find other sellers' product categories like covers, pillows, carpets, rugs and home decor items such as cushions, bed linen, cushions, and covers.
World CraftsThis category on AJIO contains some items from the Indie section, but there are also earrings, accessories and bags that were inspired by Thai, Vietnamese and Turkish designs. India is the country of origin.
What business models are available on AJIO
AJIO B2B / AJIO JIT
AJIO is a carefully curated platform. This means that the team has a significant role in deciding who sells what and how it is listed. It is not a marketplace where sellers have complete control over their businesses.
AJIO B2B, a purchase order (PO), model that allows customers to place orders on the AJIO portal. AJIO then collects these orders seller-wise, and sends back the sellers a backorder.
The items are then packed in bulk by eCommerce sellers and sent to AJIO. AJIO then sorts and sends the items order-wise to the customers.
All products must be packaged in AJIO branded packaging material
The seller fills in the listing details according to the AJIO template. It is then uploaded at the back-end of the AJIO team.
By adding Browntape as a channel, you can process daily purchase orders for AJIO JIT.
AJIO Dropship
As we mentioned, AJIO enjoys greater control over its operations. This is so that customers have a consistent brand experience and does not hinder sellers.
AJIO Dropship allows customers to place orders directly on their AJIO portal. Browntape users can use the AJIO portal which is already integrated with Browntape. Sellers can order through Browntape just like they do for other marketplace panels.
The customer makes the payment to AJIO and settlements are made periodically with the seller.
The seller packages the items according to orders (item-wise/order-wise) in AJIO packaging. The product is then shipped directly to the AJIO warehouse. The product is then sorted and shipped to the customers.
Documents required for AJIO Seller Registration
PAN Card
Aadhar Card
GST Details
Current Account Details + Cancelled Check
MSME Certificate (Optional).
If you have a logo
Trademark Certificate (Alternative shown below)
CIN and TAN certificates for private entities
The process: Become a seller on AJIO
Reliance created a single portal to allow sellers to register regardless of whether they sell on Jiomart, AJIO or Reliance Digital. Any seller registered on their platforms is considered a "supplier". These are the steps you need to follow in order to register on any one of these platforms. It is best to view this registration as a loan application or college application. AJIO is very selective about the sellers they accept. So put your best foot forward.
Register on Reliance portal to become a supplier
Please fill in the rest of the details, including your registered address.
Provide documents: Pan card, aadhar card, GST details, current account details, cancelled cheque
Choose your product categories
Tips to Increase Your Chances of Being on-boarded
As we have said, AJIO has a strict selection of sellers that it accepts. The following tips will help you increase your chances of getting accepted for your application.
MSME Certificate This is a proof that your company has been registered with the government as an MSME.
Logo:It allows you to project your products and company as having a distinct brand image
Trademark This strengthens your brand positioning, and also proves that you own the brand. You can submit a self declaration if you don't have a trademark certificate, or it's still in the processing phase.
Website address: A website can increase your credibility. The AJIO team can also learn more about you and your products through your website. This allows them to make a better decision.
Register as a seller on AJIO- Next Steps
After submitting the form, you will be sent an OTP to your mobile. Your application is now complete. A request code number will be given to you.
You will need to wait a few weeks for feedback.
You can view the status of your application at any time by visiting the same portal, and entering your request code as well as your pan card number.
If your application is accepted, you will receive an email with approval.
Details of your payment terms will be sent to you as well. We have found that most sellers can choose between a 25% plus logistic fee plan or a 40% fixed commission plan.
AJIO Seller Central
You can now log into https://seller.ajio.com/ and complete your registration formalities.
This panel must be used by sellers to process future orders. Browntape is an alternative eCommerce management software that allows sellers to manage their eCommerce businesses across multiple marketplaces from one location.
Sellers can manage both AJIO Dropship or AJIO JIT on Browntape simply by adding them to their channels.
Sellers must upload their listings according to the AJIO template. All listings and catalogs are approved by the AJIO team.
These steps will give you a simplified overview of how to register as a seller on AJIO. We wish you all the best with your seller onboarding process!