Reading Time:
8
minutes
Hello Guys
Today we are going to discuss about a cool topic and most important part in dropshipping.
It's past time for your online store to start turning a six-figure profit. When it comes to dropshipping, one great product can sometimes be enough to get you there. What if you come across multiple winning products? It's ka-ching!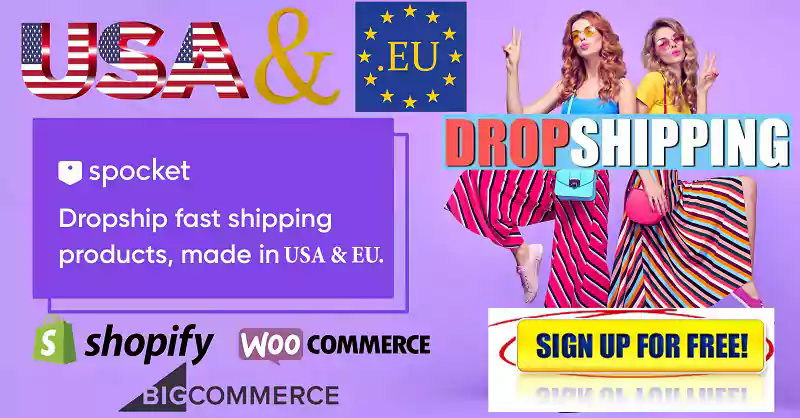 You'll learn how to find and sell the best-selling items for your online store in this blog post. You'll know what makes excellent dropshipping products, where to find them, and what will most likely be popular in 2021 in just ten minutes.
What is a winning product?
A successful product sells like hotcakes. It's something that your target market is genuinely interested in purchasing.
However, just because people brush their teeth every day does not mean selling toothbrushes will help you build a six-figure online business. Consider how much competition there is already in the toothbrush market. Why should a typical customer purchase a toothbrush from you rather than the nearest drugstore?
Below is a guide that will help you identify a winning product.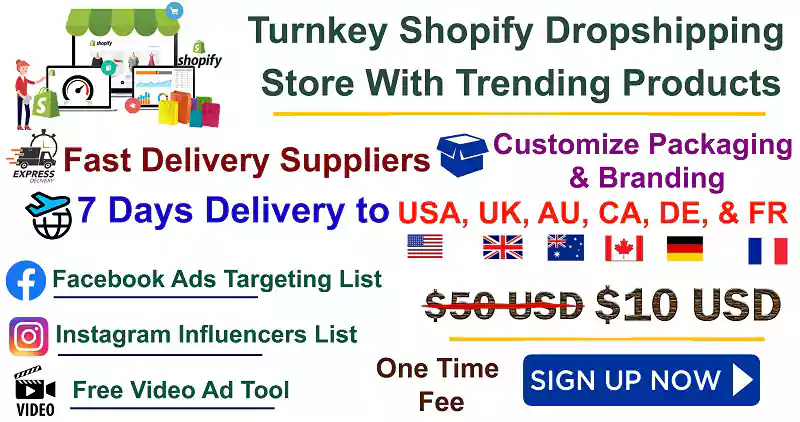 You can't easily find it selling elsewhere.
You'll need to locate dropshipping products that aren't available in a typical department store. The products should be one-of-a-kind, entice impulse buyers, and still be useful.
It has no advertising restrictions.
If you're just getting started with your store, chances are you'll make the majority of your sales through advertising. Make sure you're not selling anything that can't be advertised on the major ad networks.
For example, on Facebook and Google, you can't advertise tobacco products, adult content, or face masks. Examine what Facebook and Google have in place to keep their ad policies current and avoid unpleasant surprises.
The product has a wow factor.
Potential buyers should be pleasantly surprised by winning products. Consider the last Instagram clothing ad you saw and immediately clicked on – that's a wow factor. Here are some excellent Instagram marketing ideas.
A winning product usually solves a problem.
Products that make people's lives easier are also appealing. It could be anything from a water bottle that keeps track of your water intake and keeps you healthy to an airline-approved dog travel bag.
The product is… different.
Selling slightly unusual items can help you supplement your income. You can dropship items like this brush that imitate licking your cat, for example. Yes, it exists, and it's even labeled as an Amazon's Choice selection.
The Licki Brush may raise some eyebrows, but it does sell! It has gotten a lot of attention in the media. Customers have a lot of fun leaving funny reviews, so this pet brush is a great gag gift.
How do I find winning products?
Selling trending niche products is the key to building a successful dropshipping store. Once you've compiled a shortlist of popular items, consider whether they meet the criteria for the winning products we discussed, and focus your efforts on those that do.
A single product doesn't need to meet all five criteria. Though we strongly advise it to meet the second criterion — it has no restrictions on advertising.
Where, on the other hand, can you find winning products?
Dive into Amazon Bestseller listings
In the e-commerce world, Amazon is Google. According to eMarketer data, Jeff Bezos' empire controls nearly 40% of US e-commerce, so it only makes sense to start with this platform when looking for product trends.
When you're looking for a product, bookmark Amazon Best Sellers and come back to it. Their sales-based lists are updated hourly. As a result, you can rest assured that your findings are up to date and focused on the right metrics.
Investigate various categories.
The best thing about Amazon's Best Sellers page is that it has categories for just about everything.
Let's say your dropshipping site is dedicated to Beauty & Personal Care, and you're looking for hot items in Bath & Bathing Accessories. It's simple!
Amazon returns the top 100 selling products in this category, and they're stunning. The next step is to choose your favorite products and find the best suppliers for your store.
Let's look at the Microfiber Hair Towel Wrap for Women, the second best-selling product in its category, and do a quick search on AliExpress.
One towel can be purchased for as little as $0.08!
Remember that a microfiber towel costs around $11 on Amazon! Consider how much money you could make if you sold microfiber hair towels to women in your shop.
All you need is a good marketing strategy and a price that is slightly lower than Amazon's. We'll let you daydream for a moment…
This new AliExpress tool's Trusted Supplier Rank feature sorts suppliers based on their time on the platform, reliability, and sales. So, without a doubt, you buy goods from the best in their industry!
If you're still not sure, use tools like Dropship Spy to test your winning dropshipping items. Insert the AliExpress product into this tool, and it will show the order rate for the previous seven days.
Find more winning products on eBay Watch Count
eBay does not seem to be as comprehensive as Amazon. Nonetheless, in 2020, this marketplace is ranked third among the top ten e-commerce retailers in the United States. There's a lot to be learned from it!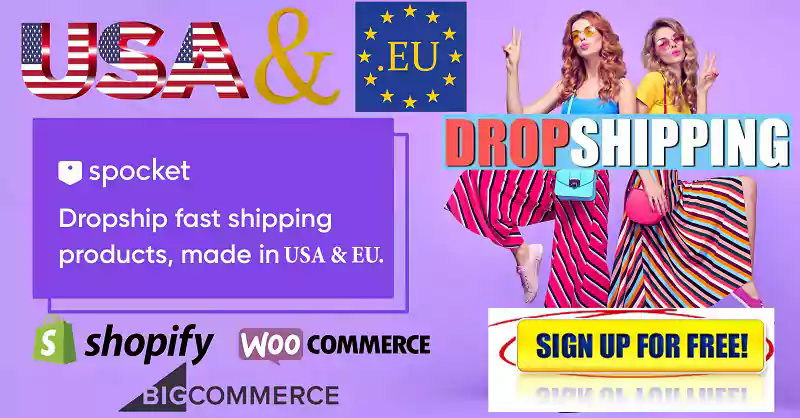 eBay also has a feature that helps you to see which items are the most common on the market right now.
Watch Count will help you find profitable items for your online store. eBay monitors users who add items to their watch lists in real-time and records various regions' results.
What are some of the things you can do with Watch Count?
Keywords may be used to find items.
Investigate the patterns by category.
You can use Watch Count for inspiration if you don't have a specific product or niche in mind. Under the tab "What's Hot on eBay?" you'll find a range of items that are currently popular among eBay users.
Check Google Trends for a more detailed view.
Using Google's experience of what people want to help you. With Google Trends, you can see what products are popular right now. It's a tool that shows how standard search terms are in comparison to one another. Let's take another look at the Amazon Best Sellers microfiber towel.
During the last 12 months, the word "microfiber hair towel" has become increasingly popular worldwide. It even hit or came close to reaching a value of 100 on many occasions.
What is the significance of Google Trends data?
If your search term's value exceeds 100, it indicates that it is at its most familiar.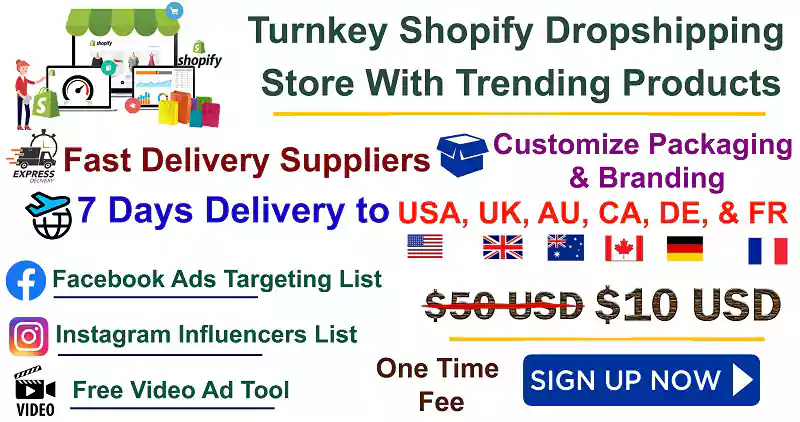 The lower the number, the less common the search term has become.
A score of 0 indicates that there was insufficient data for this phrase.
You can also use Google Trends to see where your future buyers are most interested in your dropshipping goods.
They are using Google Trends data for geo-targeting when setting up your ad campaigns on Google or even Facebook. Bear in mind, however, that Google Trends data is relative rather than absolute.
In Australia, the highest value (100) for a "microfiber hair towel" refers to the proportion of all queries, not the total number of questions. So, before you spend all of your advertising dollars marketing your winning goods in Australia, think about other countries and their population sizes.
Use tools
Invest in a toolkit such as Pexgle. It's one of the tools you can use to study your rivals. This tool helps you to see and monitor your competitors' best-performing advertisements.
You can also use the Ad Library on Facebook. You won't see total participation, but you will see which goods and how your competitors are marketing them.
There are so many ways for this. Lets discuss about how to get winning products from faceook search in few simple steps.
Recommended Dropshipping Product Research Tools:
1 – Dropship Spy (Legit & Recommended tool)
3 – eComhunt 
NicheScrapper offers FREE VIDEO MAKING TOOL to generate video ads in few clicks by just pasting your Shopify product URL.  Please check the tool here.
Find winning products with promo videos for facebook ads ?
Just type "50% off" "free shipping" in your facebook search box and tap to video tab. Then check the year 2018 and search videos from last 3 months.
You can see all the latest dropshipping products with promo videos. Based on the views, comments and shares you can use it for your dropship store.
Repeat the same process with "60% off" "free shipping", "70% off" "free shipping" and "just pay shipping" to get more cool products.
Choose products by the post engagements, if the post got comments in last 5 days or 7 days then the product is not much saturated and good to use.
To find winning products and promo videos for a specific niche, just alter the search terms like baby just pay shipping , hiking just pay shipping , fishing just pay shipping , outdoor just pay shipping and so on.
How do i use it in my store ? 
--> Open the video.
--> Click on the product URL.
--> Visit the product page.
--> Copy the product title.
--> Search in Aliexpress.
--> Import to your store.
Download the video using fbdown.net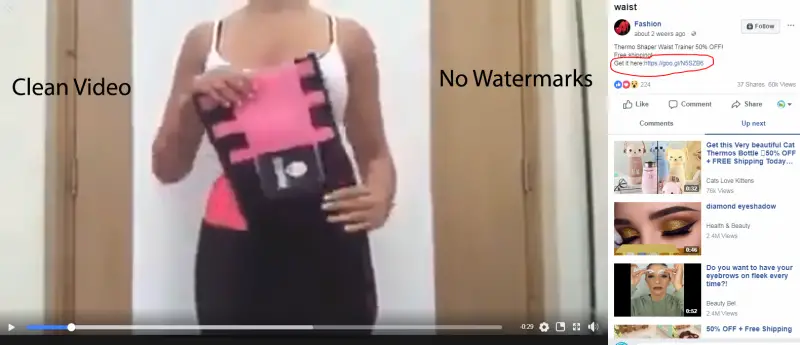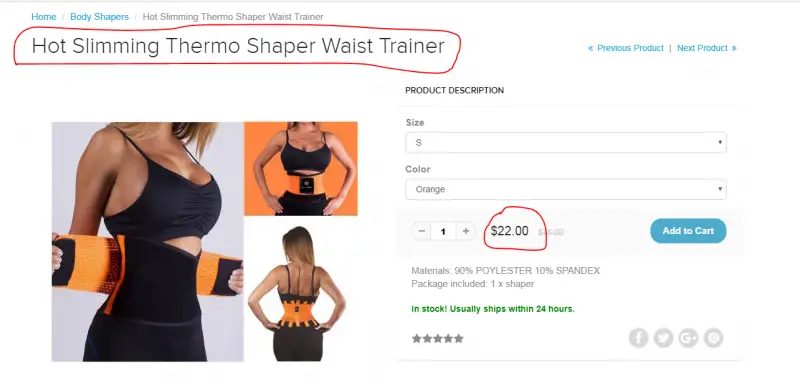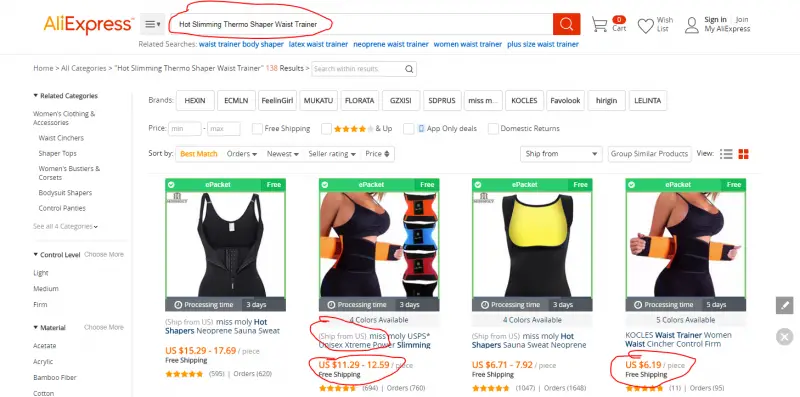 What if the video has watermark ?
Enter the product title in facebook search, go to videos tab. You will see different videos for the same product. Open all the videos one by one. Sure you will get some clean videos without any watermarks. Eventhough you didn't get clean videos, you got a winning product. Promote it using image ads or make one video or use any video editing experts to remove watermarks and logos.
Since it is free source we need to spend some time and effort to get winning products in this technique. If you do not have time to research on this, we do it for you and add products directly to your store with videos embedded in the product description.  Read more here.
Can we use these videos on our Dropshipping website without any issue of IPR infringement?
There will be no issues. Since many dropshippers already used this on their stores.
Will all the products which we find in this video be available on the Aliexpress website how do we search for that?
Not sure all the products available in Aliexpress. But more than 85% products available in Aliexpress based on my research.
Spy our competitor ads:
You aim to find advertising with a high rate of interaction. Look for positive reviews and people who have tagged their friends and family. Make a mental note of which items pique your interest the most.
Here are a few strategies for spying on your rivals' ads.
Get to their marketing funnel.
You are starting regular visits to the websites of your rivals. Add a few things to your cart and then abandon it. You should start seeing advertisements from your competitors on your social media pages soon. Please make a note of them and save or print them for later review.
Now we can spy our competitor ads directly from their Facebook page.  For example, this is my competitor Fb page. Original Free Ship Deals. You can see all the ads they are running by clicking Info and Ads tab.
Turbo Ad finder Google chrome extension   allows you to filter your Facebook newsfeed to ONLY show ads.
Find your competitor from Google Search:
Like Facebook search, we can find our competitors from Google search as well. Use the search query as <niche> myshopify.com.
For example when using search term as hiking myshopify.com you will the hiking shopify stores.  I am damn sure all the stores are shopify stores. You can confirm it by using our Commerce Inspector Tool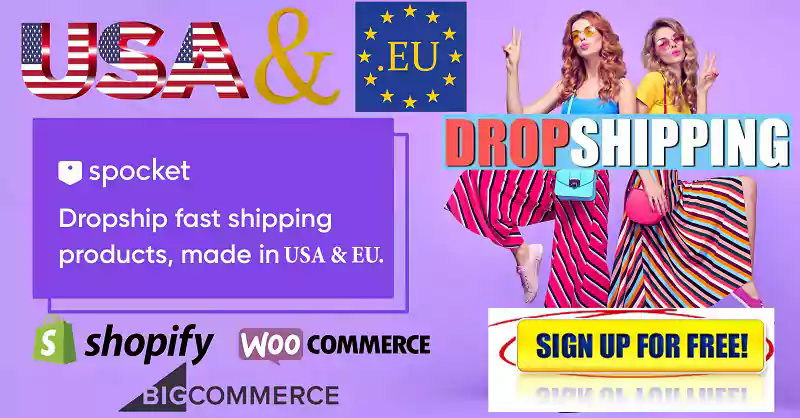 Alternatively we can try also like this.  In your Google search bar type  site.myshopify.com  following your niche, baby, outdoor, hiking etc. . .
How do we Keep in touch with our competitor ads ?
Confirm whether they are running Facebook ads. To check this, i recommend to use Facebook Pixel Helper Extension.
After visiting the store, click on the extension icon you will see like this. Then add to cart few products you will all of their store ads to your Facebook newsfeed.
Checkout the Latest Product Dropshipping Research Tools