Reading Time:
8
minutes
In this today's article we will talk about how to Dropship without Shopify. Dropshipping is one of the most successful business models these days. A lot of people create their Dropshipping stores through Shopify and Oberlo app. Shopify is one of the easiest ways to establish your online store as it offers an amazing software. We have tested the 14-day Shopify free trial and it proved to be good. Oberlo app is also very convenient to use. It enables you to import products from AliExpress directly into your Shopify store. Both Shopify and Oberlo are very user-friendly. However, some people may want an alternative of these platforms to establish Dropshipping business. WordPress can be one of the best alternatives to this. You may not find a Dropshipping plug-in that is compatible with WordPress.
Start WordPress/WooCommerce Dropshipping from Aliexpress with Most Powerful Alidropship Plugin.
* Coupon Codes Valid Only Through our Referral Link.
GETPLUGIN25 or WOO25 — gives 25% OFF a Plugin.
GETSTORE15 — gives 15% OFF a Ready Custom Store.
GETADDON10 — gives 10% OFF Add-ons.
GETTHEME10 — gives 10% OFF paid Themes.
GETPACKAGE10 — gives 10% OFF paid Product Import Packages. 
Reasons why you should go for an alternative of Shopify:
1 – You give away part ownership of your store to Shopify:
So, when you sign up into Shopify you are basically agreeing to some of their Terms and Conditions which you need to abide in any case. You may never break these Terms of Service but part of your store ownership is in the hands of Shopify.
When you give part ownership of your store to Shopify it means that you're the company can close your store any time without any prior notice for any reason. Lots of Shopify owners complain about shutting down of their stores by Shopify for no reason at all. Their store was generating good monthly income and it was closed down just like that. So, this is one of the biggest drawbacks of having a store on Shopify.
2 – Monthly charges:
It might not be a big deal for a few people as they are already paying monthly fees for different software however the basic plan of Shopify sign-up starts at $29 per month. They also have some additional fees like credit card fees, transaction charges and other charges.
Talking about Oberlo app, it has a free starter plan but charges a monthly fee. You are also capped at 500 products per month. Additionally, Oberlo only fulfils 50 orders on monthly basis automatically. You get 10000 products when you move up to the basic plan but you are still capped at 500 products per month. So, you are basically paying around $60 for the maintenance of your Dropshipping store on both Shopify and Oberlo.
It is not easy to pay so much for maintaining your store when you are a beginner. You need good advertising and promotion of your Dropshipping store. Dropshippers mostly use Facebook ads and Instagram shout outs to promote their store. So, most of your money should be utilised in your marketing instead of website maintenance as the marketing is the most crucial aspect of any online business. Say you if you $60 a month you must it utilize it in marketing. Marketing will benefit you in your sales.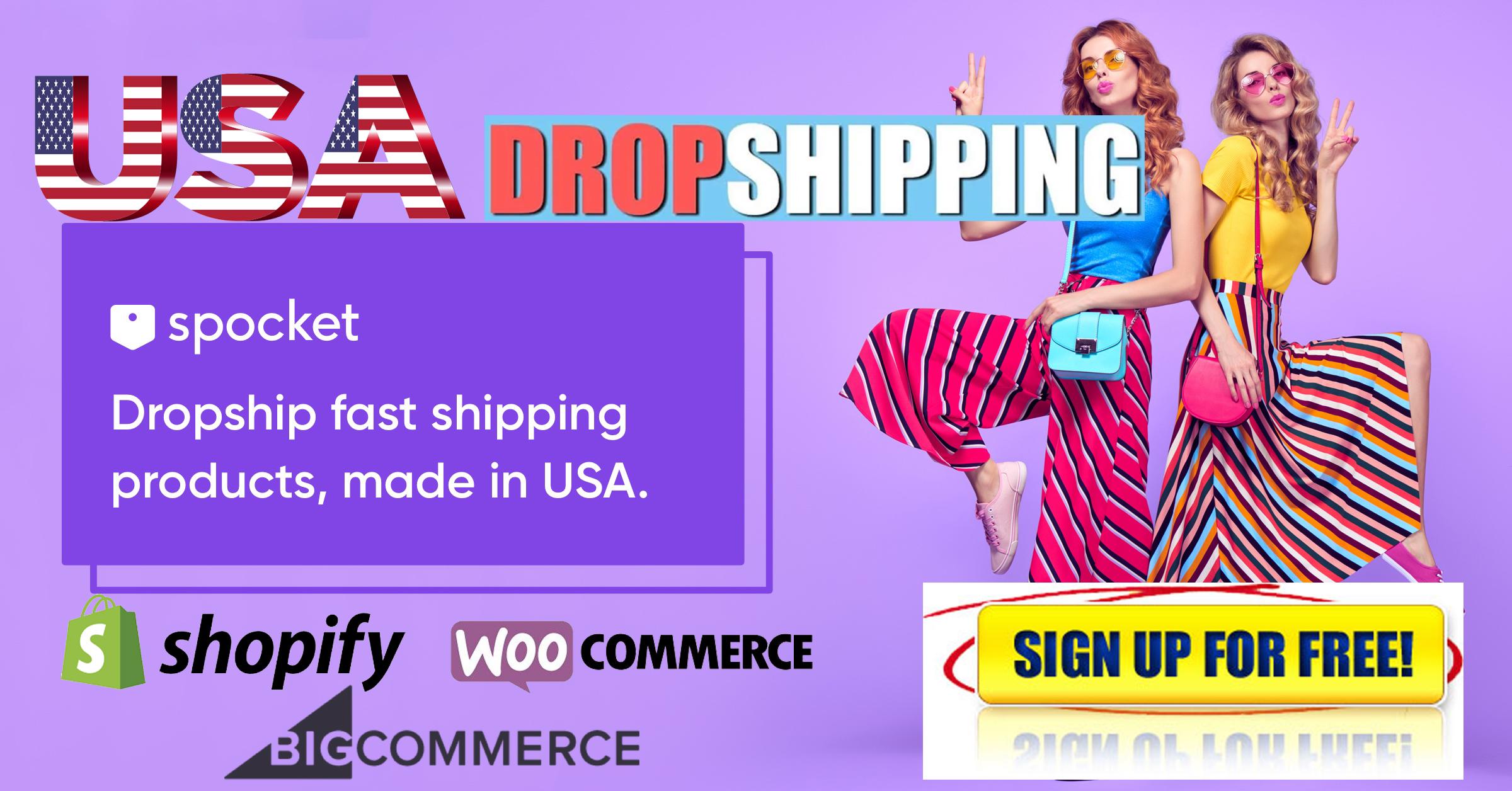 Now, let's talk about alternatives:
One of the best alternatives plug in for Dropshipping is AliDropship. This plug in basically turns your WordPress website into a full-fledged functioning Ali Express Dropshipping business when you install it on your WordPress Installation. Two main reasons behind suggesting this plug in is that you don't have to give away part ownership of your store to anyone. You are solely the 100 percent owner of your own store as you are using WordPress. Also, AliDropship doesn't charge you anything on monthly basis which means you only have to buy it once and you hold its complete ownership.
AliDropship also offers great features similar to Oberlo. Search and Import let you utilize coordinated channels to locate your ideal items on AliExpress.com and afterward effectively add them to your site. Auto Updating is an auto refreshing framework keeps your item data reliable with to-the-minute information from AliExpress. Estimating Automation utilize propelled evaluating mark-up equation to rapidly apply valuing guidelines to any things in your store. Fulfil Orders Automatically makes requesting each item physically simple. Simply tap the order button and rapidly affirm your request on AliExpress. ePacket Shipping Filter Offer your clients quick and free conveyance with our ePacket shipping choice that makes discovering items a breeze. Auto Order Tracking checks your requests for following updates and sends email notices to your customers naturally. You also don't get capped on a particular number of products. You can import unlimited number of products.
Another benefit of using Ali Dropship is that if you are WordPress user and you prefer to use WooCommerce as your ecommerce platform, the WordPress will give you WooCommerce compatible version of plug in named as AliDropship Woo. This plug-in has a few different features than AliDropship but one of biggest benefit of using it is that you can make use of any WooCommerce store theme you want to and your plug in will work anyway. However, for default AliDropship plug in you are only bound to use three themes which work pretty well but if you just want to have more options then you can use WooCommerce version of the plug-in which gives exactly the same thing. You can then use any WooCommerce store theme that you want to.
Another great feature that it offers a custom store creation. If you are someone who is not into technical or creative stuff then it will benefit you. It will only cost you one-time fee for whatever package you chose. You get all the benefits without paying any monthly fees. They also take care of all the technical stuff for your website. For example, they will register a domain name for you, select your niche in case you can't decide what to exactly sell, they will do on site SEO and will create different social media pages for your website including the graphics and the promo video for your store. The promo video is a part of the ultimate package. The best thing about it is that you also get a personal manager who guides you through your journey of building your store. The personal manager will answer all your doubts and questions.
So, if you don't want to deal with Shopify, AliDropship and WordPress are great alternatives for you.
Some other Recommendations:
Square Online Store is probably the simplest method to begin an online shop. This is the eCommerce branch of Squarespace which is among the most popular online site home builders.
Squarespace is popular and beside Wix it is most likely the most significant online site home builder. It is understood for its easy to use user interface and whatever is drag and drop.
They likewise have some terrific training videos and you will never ever be stuck attempting to determine what to do.
Advantages of Dropshipping with a Square Online Store:
Their shops look incredible. The styles are tidy, the shops are quick and it is nearly difficult to construct an awful looking shop with this platform.
Whatever is drag and drop that makes it remarkably simple to develop a shop. It is perfect if you have no technical abilities and truly simply desire something fast, simple which looks specialist.
If the concern is "can I dropship without Shopify and do it 100% complimentary" then this is as close as you will get. The very best part is that the Square One Store is 100% complimentary. The only charges are for deal charges however that is basic no matter where you offer.
I would suggest you update to their Professional Plan as that offers you own domain for simply $12/month and it gets rid of all the Square One branding from your shop.
Downsides of Dropshipping with a Square Online Store:
While Square One is excellent for establishing and running a shop, it is not always terrific for dropshipping. There are no apps that can assist you handle orders and you will need to do whatever by hand.
If you stick to their complimentary strategy you will not have your own domain and you will have their branding on your shop so I recommend you update to their $12 strategy as it is very inexpensive for what you get.
When you begin getting a great deal of dropshipping orders with your Square One shop I would recommend you establish bulk orders with your Aliexpress provider. That will enable you to utilize spreadsheets instead of putting private orders.
Mozello is nearly precisely the exact same offer as Fresh start Shop It is an online shop home builder that is hosted by Mozello and it is concentrated on ease of use.
It has an extremely easy to use drag and drop shop home builder that is easy to use and enables you to make actually excellent looking shops with really little effort.
Their complimentary strategy permits you to ave a shop address like "yourname.mozello.com" however if you desire your own domain you will require a Premium strategy.
I would extremely suggest the premium strategy. At simply $7/month os offers you a free.com domain which is currently a $15 conserving. The Premium Plan likewise gets rid of the Mozello branding from your shop.
Advantages of Dropshipping with a Square Online Store:
Establishing a Mozello shop fasts and simple– and it looks very specialist. The simple of use and the low-cost cost is certainly the most significant drawcard.
If you have no tech abilities and an extremely low budget plan then this is a choice you must seriously think about.
It plugs into Paypal flawlessly and you can quickly begin accepting payments in simply minutes.
Downsides of Dropshipping with a Mozello Store:
Your Mozello shop will likewise not have any automation readily available for dropshipping from Aliexpress. You will require to list items and handle orders and fulfillment by hand.
Once again, this is fantastic if you just offer a couple of items each day once it gets to 20+ daily it can leave control rather rapidly.
While the complimentary strategy suffices to get you began it does have a great deal of constraints and sprinkling out the $7 is well worth it to get your own domain.
Etsy is the most significant online market for handmade items. It is popular in the USA, Canada and the UK and is understood for offering quality items.
Etsy has substantial purchasing power and similar to Ebay it has its own traffic which enables you to use a ready-made market where you can begin driving sales by simply noting your items.
The issue with dropshipping on Etsy is that you can not offer commercially offered items. Whatever you offer needs to be distinct, handcrafted and/or have some sort of customized component to it.
This negates much of what you can offer from Aliexpress however there are some fantastic dropshipping choices.
Utilizing print as needed items is the method to go on Etsy and in my viewpoint, this is the very best method to begin dropshipping without Shopify.
I've composed a more in-depth post on Etsy dropshipping and I would motivate you to check out that.
If you are offering your own special items then Etsy is a no-brainer. It is by far the very best market for special handmade items.
Advantages of Dropshipping on Etsy:
The most significant advantage of dropshipping on Etsy is that it offers you access to Etsy's substantial market with countless purchasers. Al you need to do is note your items.
Etsy is not completely complimentary. There is a $0.20 charge for each listing you set up. So if you note 10 items it will cost you $2. You will likewise need to pay deal costs however Etsy subtracts that immediately throughout every deal.
Another fantastic gain from dropshipping on Etsy is that you can automate your whole organization if you utilize Printful to satisfy your orders. Unlike Ebay, this makes it essentially "hands complimentary" once you've established your Etsy shop.
Drawbacks of Dropshipping on Etsy:
Etsy restricts you considerably in the kind of items you can offer. In regards to dropshipping you actually just have 2 choices.
The very first is to in some way personalize items from China. Custom-made etching or laser etching is the most popular method to do this.
The 2nd is to utilize print as needed items through a print service provider like Printful. This is the very best alternative in my viewpoint due to the fact that they are based in the USA and can rapidly ship quality items to your Etsy clients.
The issue with items from China will constantly be shipping times and Etsy merely will not endure 2-3 weeks shipping. Unless you can discover a Chinese provider who can do reveal shipping (5-10 days) I would not even try it on Etsy.
Etsy can be callous and are understood for closing down shops that break their guidelines.