Reading Time:
8
minutes
How To Make Video Ads For Dropshipping
The development of a smart marketing campaign is part of running a good online retail store that not only draws clients to your business but also gets them to make a purchase. The truth is, the online shopping market is very tough. Small firms contend with multinational companies that have deep pockets to invest in advertisement and promotions. An online retail dropshipping organization should be up-to-date with the new marketing resources that will drive strong traffic and revenue in order to thrive. That's why to keep ahead of the game now; it's a wise business decision to learn how to create drop shipping video advertisements.
Creating video ads to boost the revenue & traffic
Much has been written about the efficacy of video advertising over the past couple of years. The greatest advantage video commercials have over conventional advertisements is that the visual effect on viewers is undeniable. Here's a short rundown of some concrete reasons why it should be a top priority to learn how to create video advertisements for your dropshipping shop.
Boosts Traffic and Conversions for Video Ads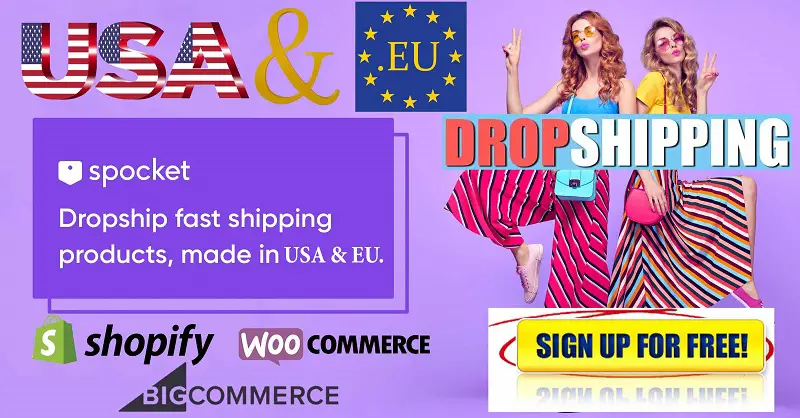 Eighty-seven percent of video advertisers believe video has improved their website traffic, according to a survey conducted by Wyzowl. The report also says 80 percent of video advertisers state that video has boosted revenue directly.
Increases Video Time Users Spent On Website
Eighty-one percent of video advertisers report that video has helped boost their website's total time spent by users.
Google Loves Videos
Video advertising can also improve SEO performance, according to Search Engine Watch. If the ad happens to be on your website, this is particularly so. People spend more time on your website if you can make an entertaining video, increasing what is called 'dwell time.' The longer consumers stay on your website, the more likely it is to have a higher ranking effect on your SEO. This refers to the video advertisements shared on other sites, such as Facebook or Instagram, as well. The probability of them wasting time on your website is significantly enhanced when a customer clicks on your website. Google acknowledges this and honors high-dwelling websites with better scores.
These are just some of the outstanding reasons why it is a worthy endeavor to learn how to create video advertisements for dropshipping. Let's dig into the steps to take to create a video ad now.
For your advertising, identify your target audience.
Defining your target demographic is one of the things you'll want to do before making your video ad. This is really important because your goal is to make your advertising available to viewers who are more likely to buy your product from the video audience. For e.g., if you've wanted to make a video ad for face creams, women are more than likely to be your target audience. That may be women of a certain age in some instances. If the face cream you want to advertise in the video helps to remove wrinkles and smooth out the skin, women over 35 should be targeted in your ad. And that's because, for many women of that age and beyond, youthful-looking skin is significant.
Likewise, if you advertise bodybuilding nutrients in your ad, healthy individuals who spend time in the gym and work out should be your target audience. In other words, for individuals with diverse desires, you want to create numerous advertisements. An ad that is too big won't draw much of a crowd at all because it's not meant for one. When you have determined what product you're going to feature in your ad, make sure that your goal is most likely to be interested in a certain target demographic and buy that product.
Facebook helps the audience to be chosen. Go to the Audiences section of your Facebook Advertising Manager to build a Facebook Custom Crowd. Then press Build Crowd, and in the drop-down menu, click Personalized Audience. Then you can see a list of audiences that can be generated. To choose from, there are three main options:
Upload an audience or leads to current customers
Pick the Customer File if you want to import a list of clients or build a personalized audience. Facebook can pair Facebook users with these connections and build an audience dependent on those matches.
Base an audience on visitor activity in websites
Centered on-site traffic, Facebook lets you create audiences. You can set Facebook rules to populate crowds depending on how individuals act on your website. Note: For this choice to work, you'll need to set up a Facebook Pixel.
Generate a Facebook Engagement Audience Built
You will build a large community that includes anyone who has been interested in the past year with your Facebook profile or its posts (including advertisements).
Choose Your Ad Content
The next move should be to determine what style you're going to use after determining your target audience. The truth is, via a video ad, there are three main ways to target your audience. Test the following out:
Explainer Videos
How-To Videos
Educational Videos
Explainer Videos
Your functionality will be identified in an illustrative video ad. Typically, such videos concentrate on solving a dilemma. As an answer or a solution, the product is clarified.
They also adopt a structure that is very similar:
What: What's the dilemma for the audience?
How: How can it be resolved by your product or service?
Why: Why should you be selected by the audience?
An introductory video will be a perfect option for your medium if you're launching a new product or want to show the benefits of an existing item on your website.
How-To Videos
Without question, if you are marketing a product that needs a presentation, "how-to" videos are the most common medium you can use to produce a video ad. How-to videos demonstrate how to use, or bring together, a tool. The options are infinite, from beauty tips to putting together a bbq barbecue. And if you have an online page for food items, you can have how-to videos for recipes or how to use different seasonings.
The best thing about how-to clips is that they have a solution immediately. What's even cooler is that, regardless of the object, customers are now more than likely searching for the alternative online. As an advertiser, the job is to come up with a product that will significantly benefit from a how-to video. On your website, look at your goods and determine which ones will be a better candidate for a video ad how-to. Chances are, as audiences are taught how to do it, the commodity you choose will rise in revenue.
Educational Videos
Videos that are informative serve to educate and provide knowledge.
Nevertheless, they're normally manufactured for the start of a buyer's trip. That means supplying a customer with knowledge who would otherwise have contemplated buying the product. It may even mean a substance being demystified. Many persons, for example, don't know the difference between spices and herbs. An online food store might produce an instructional video explaining the variations and how to use them in cooking between spices and herbs. Educating customers on the variations in suntan lotion and sunscreen products may be another example. Video commercials like this are incredibly common and help to drive people back to the website.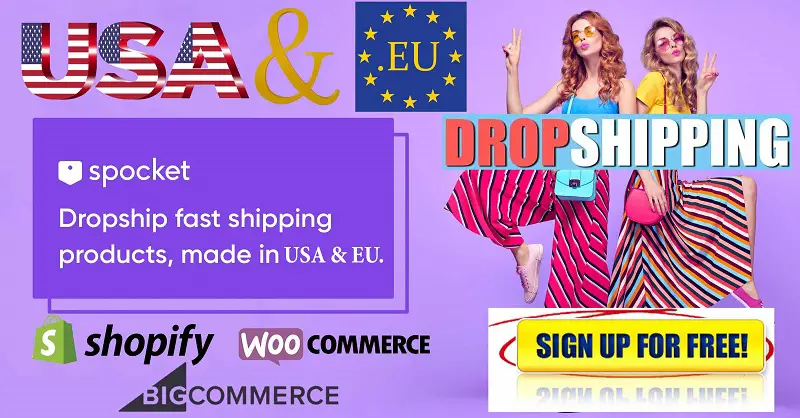 A blend of entertainment and data appears to be instructional video advertising. So, if you have a fantastic sense of humor, making an educational video for your target audience will go a long way.
Where Your Ads should be posted
Discovering the pleasures of social media is part of studying how to create video advertisements for dropshipping. To advertise your video and get visitors to your website for conversions, there are good channels you can use. A social network is the best mate when it comes to video advertising. But not only any forum for social media. If you're maintaining an online company, it's probably fair to presume you're already aware of Facebook, Instagram, and YouTube's immense scope.
The top positioning considerations for your video ads are known to be these three social media weapons. To emphasize that they are top possibilities for placement, look at the following:
Facebook
Facebook is used by 80 percent of all Internet users. 65% of people above the age of 65 use Facebook as well.
A big advantage of ads on Facebook is the potential to target your exact audience. The most focused method of advertisement is Facebook. You can market to individuals by age, tastes, actions, and place.
Another huge advantage of an advertisement on Facebook is that it is one of the cheapest types of advertising. Literally, you can spend 5 dollars to meet 1,000 people.
Instagram
Actually, Instagram has 1 billion monthly active users, and the figure is also rising.
You can even run it on Instagram if you are running an ad on Facebook. Or you will still get it automatically shared on Facebook if you share material on Instagram. The two accounts can be linked, and your Facebook video ad will automatically appear on Instagram.
YouTube
Two billion daily YouTube users weekly.
YouTube is used by 73 percent of US adults.
At the outset of their shopping process, 80% of shoppers who viewed a YouTube video linked to a purchase they were planning to make said they watched it.
All three of these social media sites have custom video ad specifications and different budget choices (we'll get into more of this later). The idea is that they are perfect locations for traffic development and conversions to screen your video ads.
How to build your video advertising
In terms of how to create a video ad for dropshipping, this is where we get to the fun stage. There are a couple of ways you can create a video ad. It just depends on expenditure, technological know-how, and time. Effective viral video commercials can be as straightforward or as complicated as you choose. But don't ever associate an elaborate video creation with being the best. The best thing about video advertising is that when it comes to drawing consumers to your website, imagination and strong knowledge rules the day. Let's look at the following ways in which your video ad can be made:
Based on a script you have made, employ a videographer and designer to shoot your film. With a videographer and artist who will create the video for you, you will build a small team.
Hire a company that specializes in making small business video advertising. On Google, they're easy to search. Only do a search for "video advertising agencies" in your town. If you live in a big city, many businesses should appear in your search. However, this road is the most costly. But go for it if you have the funds and want a video created by a team of seasoned professionals.
Shoot yourself in the video. Depending on the camera output, you can quickly shoot a perfect video on your cellphone. It's been achieved with good outcomes countless times before.
How To Shoot The Video Ad Yourself
You can do so on a shoestring budget, the most apparent benefit of filming your own footage. And in order to reinforce what has already been said in this post, elaborate and pricey doesn't mean the best. You should take your own shot of a really viral video ad. If you have any experience with a video camera, so that's fine. You can conveniently borrow one from a nearby camera store that offers rental services if you don't own a video camera. But if you just want to take the shoestring, then the way to go is with your mobile phone. All it takes is creativity, ingenuity, and strong data about the brand. And, as a bonus, everything is managed by you. In making your video ad, let's go through the steps you'll need to take.
Choose the Length of the Video
It can be as brief as 5 seconds or as long as 5 minutes for video advertisements. The video's length is up to you. Somewhere from 15 seconds and two minutes, Google Think says. Facebook for Company Ad Rules, however, (which also includes Instagram video guidelines), says the length of an instream video ad should be 5 to 15 seconds. The good news is, with each social media site, you don't have to make a different video. With video editing software, you can build different copies. In a sec, we'll get to those.
Write The Script
Now it's time for a script to be written. Believe it or not, depending on your capacity for humor and your target audience, the process is straightforward and can be tones of fun. Bear in mind; you're not commissioned to write a book. Your script would be a fairly brief one. So, in your film, you want to get the key ideas as fast as possible. With a prototype included, Wyzowl provides an excellent article on how to create a video ad script. You're going to be shocked at how easy a perfect video ad script can be in the process.
Create A Storyboard
A storyboard is a visual depiction of how, shot by shot, the film will unfold. It consists of a series of squares depicting each shot of diagrams or photographs, with notes on what's going on in the scene and what's being said during the shot in the script. Creately gives a perfect "how-to" tutorial on making a basic storyboard for a video if you've never created a storyboard before.
Get the Correct Equipment
In terms of lighting, you would need the right kind of equipment to prepare your own video shoot. We've mentioned camera options before, but it's just about lighting and location. Don't you know anything about taking a video? No trouble. Numerous instructional articles such as Lighting For Video will teach you how to perfectly light the video for manufacturing. These types of lights are available for rental at the most camera and video production stores. Just do a Google search for "lighting rental for videos" in your area.
You should use a blank sheet of any color with regard to the right backdrop for your film. For better lighting, white is preferable. Bear in mind, too, that please makes sure to use a tripod or selfie-stick if you are using a smartphone. Any of them can prevent blurry shots when you fire.