Reading Time:
4
minutes
As consumers demand more, the personalised product market is growing in popularity. We want to not only receive a personalized product service, but also to actively participate in it.
Dropshipping is a well-known business model. With the right product, it can be very profitable. Dropshipping personalized products can increase traffic and convert more customers.
Brian O'Donnell is the Managing Director at Map Marketing. He shares his tips and insights on how to sell personalised products via dropshipping, which will ensure your long-term survival.
Map Marketing, based in Devon (UK), is a manufacturer and distributor of maps and jigsaws puzzles. They sell primarily in the UK and USA and supply jigsaw puzzles and off-the shelf maps. They are experts in dropshipping, having shipped more than one million personalised map puzzles.
What is Map Marketing?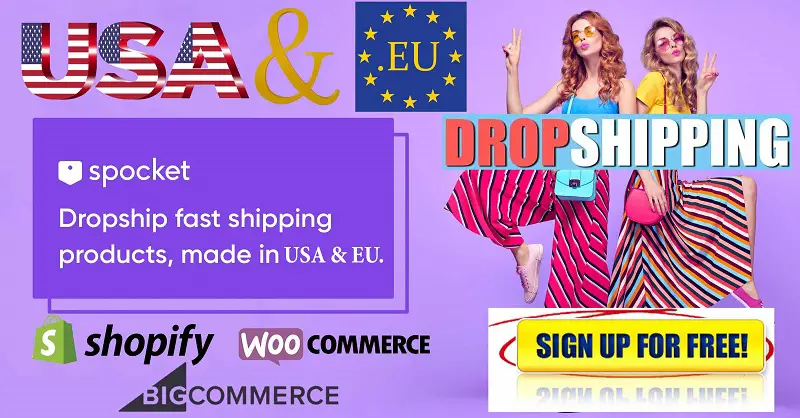 Map Marketing offers a unique product. Each jigsaw is different and has an added value. The product is unique and has special meaning to customers, which makes them thrilled.
Map Marketing may carry a variety of third-party products on its own website, but they only sell their products through marketplaces. It makes sense for them that they can sell their products to wholesalers and retailers, as they have their own production facilities.
Selling other brands means that everyone else is selling your product. The two main ways you can distinguish yourself is through price and service. Selling another product means that they decide the price. Sellers begin to sell for less, and they suddenly find themselves in a race down to the bottom.
Selling personalized products can be as easy as taking in an existing product and adding value.
Etsy sellers will often take a product like a leather journal and embroider your name onto it, then sell it to customers for twice the price. Personalization is what makes something more valuable.
Your market control is enhanced by differentiation and adding value. It's less likely that someone will undercut you. You can even use parts of a product to create your brand. You don't have to manufacture the product yourself, but you can make it unique and sell something no one else has.
Dropshipping
Dropshipping allows you to fulfill orders without having to stock the product. Dropshipping is a method whereby a business buys an item from a third-party and has it delivered directly at the customer's door.
You can display items on your website and receive payment directly from customers whenever they place an order.
Dropshipping is a great business model, especially if you're just starting in eCommerce. Once you've decided what product you want, you can start building your website and marketing it. There is no need to worry about stock, a store location or delivery times. Dropshipping is the best option for cash-poor customers. No stock = no risk.
Dropships can be risky because you may give your fulfillment reputation to third parties. Trust them. Dropshippers can let you down. Others will promise the moon but not deliver. This is the risk that you need to be aware of.
Shipping costs can be doubled if two products are ordered by the customer.
Dropshipping is a great way to start your business, but it's not the best place to go. As a business, one of the most important things you are judged on is how fast you deliver the product and in what condition it arrives. Many reviews are focused on the delivery process. You should also consider your costs. You will charge the customer for shipping once if you sell a stock item but not a drop-ship item. However, you would be responsible twice for shipping.
Here are some tips to help dropshippers:
>> Dropshipping companies interested in building brands and representing them well.
>>Find a reliable and experienced dropshipping partner. You need someone who is honest about stock and will not disappoint you. An angry customer will not be a good thing for your business.
>>Look out for uniqueness in the product. Ask your dropshipping company whether you can make changes to the product in order to differentiate yourself and be unique. What are their capabilities?
>>Reflect on the product and value proposition
>> Create a rich, content-rich website to promote the product. SEO is vital, and many people ignore it at their peril.
As consumers expect more personalization from brands, it is becoming a standard. Businesses that adapt to the shift from mass production to mass personalization will succeed.
Map Marketing Dropship Jigsaws to eCommerce
Map Marketing can dropship your customers jigsaws. You place the order on your website, and Map Marketing will pack and mail the product directly to the customer. At the end of each month, they will invoice you. All returns and delivery inquiries are handled by their sales team.
Map Market also owns All Jigsaw Puzzles in the UK, which is the UK's number one store for jigsaw puzzles. Geopacks is an educational division that sells products to help teach geography.
If you're interested in dropshipping and believe you could market personalized jigsaws, then visit Map Marketing and get in touch with Brian O'Donnell.
Dropshipping has many benefits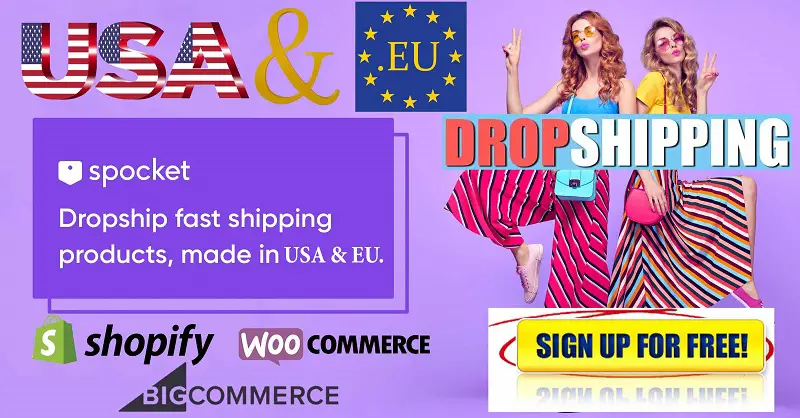 Dropshipping is easy if you follow these three steps: You will need to find a supplier, set up a website, and then sell the goods. It's simple to set up and manage, with minimal investment.
Traditional businesses require a large investment to set up. You will need to purchase products and a shop. Dropshipping removes all of these steps and the associated costs. Only you will need to pay for the maintenance and running of your website.
There are no hidden costs like renting or purchasing an office, electricity or stationery. Ecommerce businesses should only focus on the fixed costs of hosting and managing the website.
Online businesses have no disadvantages because there are no investments or physical inventory. The store owner is not under any pressure to sell inventory.
Dropshipping is a business that does not require any commercial space. Dropshipping is not a commitment and you can work anywhere you like. All you need is an internet connection and a smartphone or laptop.
Drop shipper suppliers can sell any item they like. The supplier does not have to be bonded with you, so you can pick any niche.
More time and resources:
Traditional business models require you to work harder to make more money. Dropshipping is different. You just need to send more orders and your supplier will take care of it. The time you have can be used to increase your profit and grow your online business.
The supplier ships the product directly to the customer. This reduces the shipping steps and lowers the chance of damage during transport.