Reading Time:
10
minutes
Square Online now offers all the features needed to manage your restaurant's order management. This article will discuss Square Online's features for restaurants. We will also explain how to launch a restaurant menu and receive orders.
Square Online Restaurants: What's the deal?
Square Online allows you to create an online store. It will display your menu and allow customers to add multiple items to their order. You can also make an online payment. The system sends the order to kitchen for fulfillment.
Square Online offers customers the option to have their orders delivered, picked up or self-service with a no contact menu system.
Square Online is different from Square Restaurant POS (read the review here). It focuses entirely on online ordering and not solutions such as physical payment hardware or team management tools. Square Online for Restaurants can be integrated directly into Square Restaurant POS.
Square Online offers some great features, including: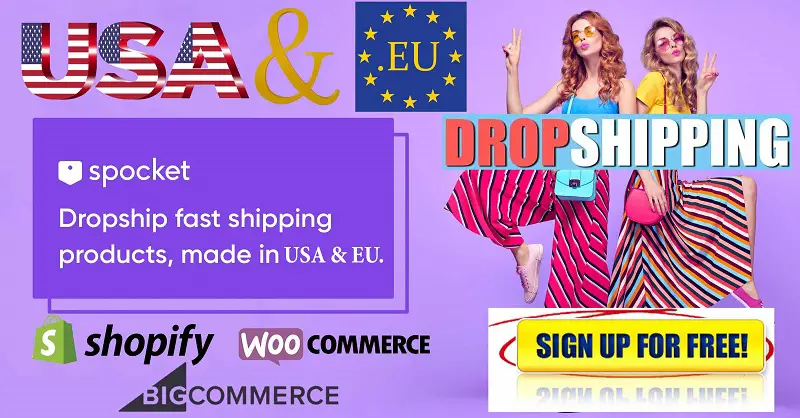 A page online to display your menu items, including photos and item details. Customers can also place orders via the buttons.
Configurations to allow delivery, pickup and self-service in person.
Direct connection to Doordash or Postmates delivery services, where a delivery man from these companies is dispatched to your restaurant after an order has been placed.
Customers can receive text alerts to keep track of the status of orders.
You have the option to use your own couriers and skip delivery.
You can set shipping fees to pass the shipping cost on to your customers, have the restaurant pay some of it, or offer free shipping.
To ensure that each purchase is worth it, there are minimum order requirements and service fees.
Square Dashboard and mobile app for order management
You can view order information panels to see details such as the order price, tax and specifics regarding the courier.
You can link your online menu with QR codes in your store. This allows people to scan the codes and have a non-contact situation inside your restaurant.
How to set up Square Online for Restaurants
You will need to create a Square Online account in order to get started. You can sign up here for a free plan.
After logging into Square for Restaurants, open the primary menu by clicking on the Online icon.
Notice: Before proceeding, it is a good idea to complete Square Restaurant information such as payment processing details, identity verification and bank account credentials. These are necessary for Square Online for Restaurants to accept payments.
You may be asked if you want to continue with Square Online setup. Simply choose to continue if asked.
Now, a setup wizard appears to allow you to complete almost all of the information required for your online payment processing, delivery, and pickup options.
Select the menu items you would like to sell through your online shop on the first page. There are also options for tickets, services, and physical items. However, we're going to walk you through all the details of a restaurant.
To continue, click the Continue button
Next, choose how you want to fulfill orders for people who make choices from your menu.
You can choose to:
Ship items
Allow Pickup
Allow delivery
Self-service ordering is possible
Although restaurants can ship products to customers, the best options to highlight are the Pickup, Delivery and Self-Serve options. You can have only one or two depending on the size of your business.
To move ahead, press the Continue button
The next step is to start building your website. You can either use the existing Square or Weebly website for your business or create a new website that includes a menu for ordering or processing payments.
This page will allow you to choose whether you prefer a single, simpler ordering page or a complete website. If you are only looking to order a menu online and have no other plans, we recommend the Single Ordering Page. Once you have the time and resources to add elements such as social media buttons, an About page and a photo gallery, you can grow your website.
After that, choose Continue.
Square uses your location information to determine which areas you are able to deliver to.
Select Items will be suggested based on what is already on your menu. We have, for example, a Chicago Style Hot Dog menu item.
You can add items to your website's menu by going back to Square Online dashboard if you have a blank menu.
It's now time to arrange your menu website layout and to add more items and categories to the menu.
To proceed, click on the Add button
You can, for example, add a different hot dog to your menu. You can even upload multiple images to enhance the visual appeal of your page.
Scroll down in the popup window for your Fulfillment options. You may have to add new items to your Fulfillment category. Not all new items will be placed in the desired Fulfillment category. It is possible that you would like to limit delivery for items that are too complicated to prepare or that end up being messy when they arrive at the customer's doorstep.
We'll fulfill hot dogs by either In-store Pickup or Local Delivery.
All menu items can be saved to your website.
You can place as many items or categories as you like on the menu webpage. Drag-and-drop functionality allows you to place specific menu items in the correct categories. This format automatically organizes your web menu so that people can easily find the correct food and beverages.
Also, you will need to set up all the pickup and delivery settings.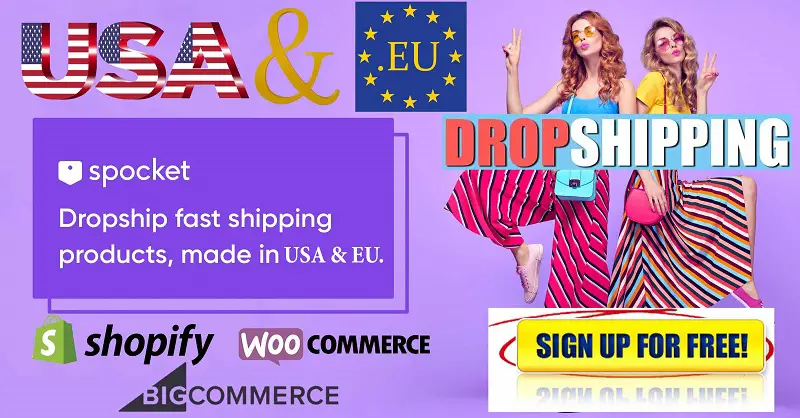 Click on the Set up button on the next page to do this.
A popup window asks you to set a delivery time estimate.
Be reasonable and allow for delays. We can say, for example, that delivery (the time taken by the courier to pick up the food from the restaurant), takes between 20 and 45 minutes.
Click Save
You can toggle between Enable Pickup or Enable Delivery on the next screen. Or, just choose one.
Pickup allows customers to go to your website to place an order and then come to you to pick it up. You can also choose to Allow Curbside Pickup.
Enable Delivery allows you to access On-demand Delivery providers such as Doordash or Postmates. You can also use your own couriers to save time and keep control of the delivery process.
You can see that the My Own Couriers option costs $0.50 per order. The On-demand Delivery option costs $1.50 per purchase. This is in addition to the delivery fees charged by these services.
You can choose to go with On-demand Delivery if you are a Doordash or Uber/Postmates customer.
Each product has its own delivery fee. Doordash usually charges a flat fee. Uber/Postmates charges a flat fee for long distances.
To configure your location settings, click the Continue button.
This page will ask for information about your restaurant's address. You can also create elements such as scheduling and minimum order quantities.
Set your restaurant hours to allow for delivery, pickup and dine-in. You can toggle the button to set the same hours for pickup or delivery. If you have restricted dates, such as holidays, the final settings can be useful.
Scroll down to see more settings
Prep Time asks you how long it takes to prepare orders. This allows delivery workers to know when the order will be picked up. This is also a way for customers to be kept informed.
Scheduling offers the option to allow scheduled pick-ups or schedule deliveries. The customer can order food from your website to be delivered tomorrow or within an hour.
The Order Timing section allows you to limit the number of orders that can be received in a given time. It's important to limit the number of deliveries that can be made at once.
You can also fill out the Minimum Order Amount section further down the page. This field asks you for a minimum amount of money to enable delivery. You won't have to spend time or money on delivery for $5 orders. This will ensure that you don't lose any profit.
Pickup Instructions is where customers can tell you any details that they require to pick up their order at your physical location. You may need to know the customer's name and order number in some cases.
The delivery area is set by the delivery partners. However, you can configure the setting if you have in-house messengers.
You must fill out the Delivery Fee field for all on-demand deliveries. This is because you need to figure out who will pay the delivery fee.
There are many options:
The full delivery fee is payable by the customer
I (the restaurant owner) pay the full delivery fee
I pay a percentage of the delivery fee, while the customer pays the rest
I pay a fixed amount of the delivery fee and the customer pays the rest
The Customer pays a fixed delivery fee, while I pay the rest
While it is possible to test the response of customers to different fee models, it is generally a good idea to pass on the fees to the customer as this has become a common practice.
Decide on a payment plan and let Square Online know if the restaurant will pay all delivery fees for orders above a certain amount. We could, for example, offer free shipping if you order more than $50.
To see the price the buyer will pay and what the restaurant will pay based on the current fee-sharing arrangement, you can type an address into the box to the right.
Go to the last few options at the bottom of the page to complete your pickup or delivery settings.
Square Online's Maximum Delivery Fee allows you to tell Square Online you don't want to process your delivery order if it is too high.
To be eligible for delivery, the Minimum Order Amount must be met by each order.
The Service Fee field will ask you if you would like to charge customers a general service fee when they select the Delivery option. This option allows you to charge a little extra for additional labor and materials required for preparing a menu item for delivery. For example, you may use warmer materials or more packaging when someone orders delivery items.
When everything is in order, click the Done button.
If your website is clean and in good standing, you can click the Finish button.
Square Online for Restaurants allows you to view the ordering page as a regular customer, activate the webpage and begin accepting orders and making payments.
One quick glance at your menu page will reveal two tabs for Pickup and Delivery.
The Pickup tab details information such as when they can pick it up and how long it takes to prepare the meal. They can also search for the closest location.
To check if your restaurant delivers in their area, the customer will first need to click on Delivery. If they are able to deliver, they can place an order online.
Customers can add items to their shopping cart once they are inside the ordering module. They can choose as many items or as few as they like, as long as the items are available for pickup or delivery.
They then click on the Checkout and Google Pay buttons to continue the payment.
Edit page sections of your website.
For any changes to the Header or Banner, Item List, Footer, or Footer, the website editor is always available.
We can click on the Logo button and upload a logo instead of the default text.
It is easy to upload a logo.
It is a good idea to go through every feature of the website builder to make sure everything, from colors to banners, footers to menu items, is accurate and representative of your brand.
We recommend looking through the rest of Square Online's settings, especially under the Pickup and Delivery tab.
Square offers additional tools such as Communications, Sales Channels and Marketing. Explore each tool to increase your restaurant's reach.
How to set up QR codes for self-service orders in-restaurant
Self-service has been common since the Covid pandemic. Customers scan QR codes at their table or at the order counter to pick up their orders at a special window, or while they wait in their car.
For self-service delivery to work, QR codes must be printed and available at the restaurant.
Click on the Self-Serve menu and then click the button to Set up QR codes.
Enter the number of stations and station labels you require. Square will then give you a QR code to print that takes you directly to the menu page that was just created.
How to manage orders
Orders are placed as they come in. They will also appear on your dashboard along with all orders that you have entered using Square POS.
Click on the Orders tab from the Square Online dashboard menu to view a complete list of orders.
This section contains information about each order as well as the status of each.
Analyze all payments and view reports
Some Square Online plans include reports. The Reports tab provides information about website traffic, activity, sales, and other related data if you upgrade.
How much does Square Online cost for restaurants?
Square Online for Restaurants has its own pricing structure.
Here are some things to look forward to:
Free $0 per Month (with 2.9% + 30C/ transaction charges) to launch an online section of your website that allows you to take orders online and process payments. All you need to do is one page and offer pickup, delivery, or self-service ordering. You can also sync all inventory, orders and items with your existing Square POS. This makes it a very fluid operation. You also have access to Google Ads and Facebook features to increase your reach.
Professional – $12 per monthly (and 2.9% +30C/ per transaction). This allows you to remove any Square branding from your menu website and allow you to publish it on your own domain. Square also offers a promotional domain for free.
Performance $26 per month (2.9% + 30C/per transaction) to enable customer reviews on the overall website. This will allow you to earn social credit for each menu item. To recover lost sales, you can use abandoned cart emails. Advanced reporting is also available to help grow your restaurant.
Premium $72 per month (and 2.6%+ 30C/ per transaction). This is the lowest transaction rate Square offers, with real-time shipping rates and the best shipping discounts.
All fees are applicable regardless of how the customer receives his or her food order. You can have your food delivered to your home, office, or anywhere else. All orders are subject to the same transaction fees. When you sign up for any of the premium plans, you will also get the same features for all orders.
Square stated that their free restaurant plan will continue to be free for life. Square will only charge you if you make a transaction.
Additional Delivery Fees
Delivery orders are subject to additional fees, regardless of whether they are in-house or on demand.
For every order, in-house delivery costs 50C.
One-time orders (such as sending an order through Postmates), cost $1.50 each.
Additional Information about Square Online's Prices:
Switching plans is possible at any time. You can upgrade to a higher-priced plan or downgrade based on the needs of your restaurant.
You can sell via social media accounts such as Instagram, Facebook and Pinterest without paying any additional fees.
Square may occasionally offer domains for free, but the average price of a Square domain is $12 per month.
A custom domain cannot be used on the free plan.
Square Online plans include web hosting and an SSL certificate. You can save money by finding your own hosting while still enjoying the security benefits of Square Online.
Square Online: Is it right for you?
Square Online is a great option for restaurants, as it allows them to order online and offer self-service. It's free and you can quickly create a professional website that includes your menu items. It integrates with your Square Restaurants account and Restaurant point-of-sale.
We like Square Online because it offers restaurants for these businesses:
Online orders can be placed for delivery or pickup.
If you'd like to use delivery services such as Postmates or Doordash automatically.
Restaurants that are interested in ordering delivery can still use their in-house couriers.
Square Online offers additional features such as setting shipping rates and tracking information. It also allows you to present your menu items visually and interactively to increase sales.
We recommend this tool for almost all types of restaurants, especially if Square is already used for point of sale and other online transactions.
Drop us a note in the comments section below if you have any questions regarding Square online ordering for restaurants.