Reading Time:
8
minutes
The best restaurant online ordering system makes running your restaurant easier and more efficient. While any store faces challenges, restaurants face unique ones, such as keeping track of tables, managing orders, and even splitting bills with the help of the right POS solution.
With roughly 60% of consumers ordering delivery or takeout at least once a week, restaurant owners must ensure they have the right technology to handle orders of all shapes and sizes.
An online ordering system allows restaurant customers to quickly and easily access the menu and select the items they want to purchase. The order is then automatically sent to the vendor or kitchen for processing by the online system.
Let's look at some of the best restaurant online ordering systems.
What are the most effective online ordering platforms?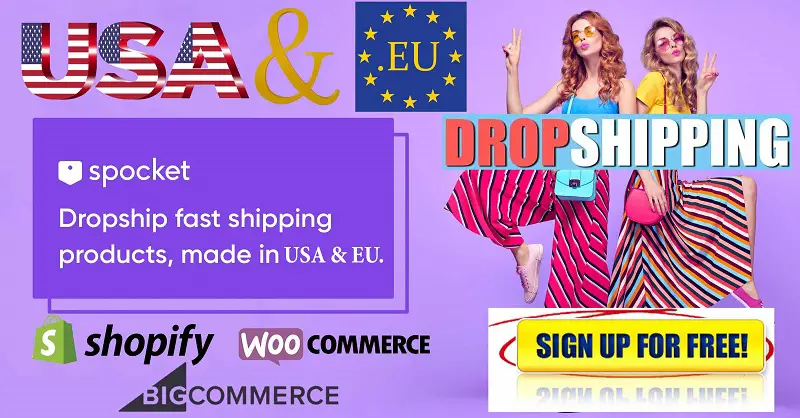 Restaurant online ordering systems are available in various formats and sizes today. For example, you might be able to obtain software that collects orders from online customers on your behalf and distributes them to your employees. In addition, online ordering systems frequently feature insider views of customer presence, growth, and mood over time.
What you want to achieve with your restaurant business will determine which online ordering system is best for you. Let's look at a few of the most popular choices.
Square for Restaurants on the Web
Square for Restaurants is a dedicated POS and online solution for restaurants created by Square, one of the world's largest payment processors. The all-in-one system is based on Square's unique technology and provides everything you need for your restaurant in one convenient package.
You can customize features based on the type of restaurant you own, including pubs and lounges, takeaways, customer service, and full-service establishments. Your Square POS software is also integrated into the software. With a few basic clicks on your tablet, you can optimize floor plans, employ conversational modifiers to boost your odds of getting an order, and even give customers a top-up by repeating a round of beverages.
The Square for Restaurant's ecosystem ensures that everyone is on the same page, allowing you to run a more efficient operation. This means you'll have access to a kitchen display system to keep your restaurant running smoothly and online order to accept orders directly from your website.
It's simple to import a menu into your sales environment, and you'll be able to interface with Facebook and Instagram for further cross-channel selling opportunities.
Pricing
The pricing structure for Square for Restaurants is rather basic. There's a free option with no monthly fees, or you may subscribe to the Plus plan for $60 per month plus $40 per additional device. The premium package costs $299, to begin with.
You should be aware of the processing fees associated with Square and the monthly subscription fees. These are usually around 2.6 percent and 10 cents per dip, swipe, and contactless payment. Fees of 2.9 percent + 30 cents apply to digital payments.
Pros:
The system is simple and connects effectively with the point of sale.
Good value for money
Customer service of the highest calibre
Extra features, such as a kitchen display, are easily accessible.
Change the menu in a matter of seconds.
Cons:
It can be tough to set up software and hardware.
Who is it most suitable for?
If you already use Square for your point-of-sale system or rely on the well-known payment processor, Square for Restaurants is likely to fit your sales system. The technology is simple to operate, convenient, and surprisingly inexpensive.
TouchBistro
TouchBistro has built a solid reputation as a leading all-in-one restaurant management system over the previous few years. TouchBistro promises to provide businesses with all the technology they need to run their businesses on one easy platform. It does it with the perfect blend of simplicity and practicality.
The robust TouchBistro POS, similar to Square for Restaurants, is at the heart of the restaurant order management environment. You'll find everything you need to wow your guests and boost your sales. For added functionality, you can buy and integrate a variety of add-on items.
TouchBistro can help you with every element of running a successful restaurant.
This includes assisting you in making online reservations and bookings for customers and enabling gift and loyalty cards. A digital menu board, self-service kiosk, customer-facing display, and kitchen display system are available hardware possibilities.
Pricing 
The price structure of ToucchBistro is simple and easy to understand. Menu management, floor and table management, staff management, tableside ordering, reporting and analytics, and even integrations are all included in the fast and dependable system, starting at $69 a month.
Users can further customize their TouchBistro experience by paying $229 per month for "Reservations," $50 per month for "Online Ordering," $25 per month for "Gift Cards," and $99 per month for "Loyalty Plans." In addition, self-service kiosks ($86/month), digital menu boards ($20/month), a kitchen display system, and a customer-facing display are also available.
Pros:
The pricing structure that is simple to comprehend
Excellent for all types of restaurant management.
A simple environment
There are numerous hardware integrations available.
Completely transparent support
Cons:
It necessitates the use of a third-party payment processor.
It is necessary to host the website locally.
Who is it most suitable for?
TouchBistro provides a completely open support experience, ideal for boosting your customer relationship and reputation. You'll also get a basic pricing structure.
Upserve
Upserve is a sophisticated online food ordering system for restaurant owners developed by the Lightspeed team. Upserve provides all the tools you need in one easy package to help you speed the process of setting up your online menu so clients can place orders. The restaurant management software includes payment processing, point-of-sale technologies, and important insights.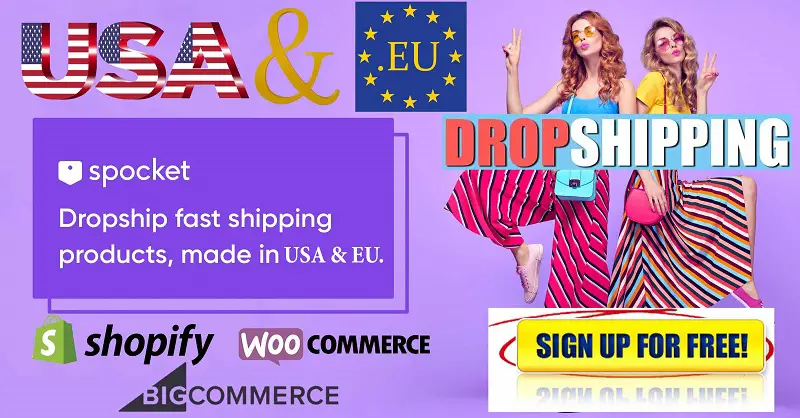 With comprehensive service and support, Upserve pledges assist consumers every step of the way. You'll also get a cloud-based restaurant POS for tracking purchases and transactions. In addition, Upserve provides a complete and easy-to-understand environment by combining reservation systems, inventory management, payments, and POS technology.
Users can try out a few free tools on the platform, but you'll need to pay at least for the Starter "Core" bundle if you want a full restaurant ordering platform. Pro Plus, the most advanced bundle, incorporates all of Upserve's capabilities into one system.
Pricing
Upserve's Core subscription bundle is available for $59 per month. You'll also need to pay for at least one $60 terminal for your transactions. Menu optimization, server performance tracking, recipe prices, 1-click purchasing, and low inventory warnings are all included in the $199 per month Pro plan, including a $50 terminal discount. You'll need Pro Plus, which costs $359 per month plus $40 for the terminal, to get the full set of functions.
Pros:
Works both online and off.
A wide range of reports is available, including menu optimization.
Alerts for low inventory and vendor management
Loyalty and reward programs are two types of loyalty and reward programs.
Access using a mobile app
Cons:
Getting the complete feature set can be costly.
Support from the United States may not be perfect for everyone.
Who is it most suitable for?
Lightspeed's Upserve provides a full set of capabilities for today's online eateries. You can handle reports and information online or offline, and if you pay a little extra, you can get bespoke reporting tools.
RestoLabs
RestoLabs provides businesses with a fully customized ordering system to help them succeed in the restaurant industry. The solution allows users to quickly and easily construct digital ordering experiences that include curbside pickup and contactless delivery. You can also use features like touchless ordering in-store, perfect for post-pandemic situations, and quick onboarding tools for new employees.
RestoLabs is one of the more versatile online ordering platforms available. The technology is compatible with various point-of-sale systems and loyalty program management systems. You may also integrate your service with over 30 different payment gateways.
Quick menu setup and real-time notifications help you stay ahead of the game when it comes to feeding your audience. You'll also have access to powerful analytical data and built-in marketing tools, allowing you to learn more about your clients and generate promotions based on what you've learned.
Choosing a price
RestoLabs, like many other SaaS solutions, will provide you a discount if you pay for your service year rather than monthly. The cheapest monthly billing option includes:
Mobile web ordering.
Real-time order alerts.
Incentive programs.
Real-time analytics for $45 per month.
If you pay $85 a month for the premium plan, you'll get more notification options and all of the Basic features. A corporate package is also available, but you'll need to receive a quote from the team.
Pros:
A wide range of reporting options
Marketing tools built-in
Connectivity to POS systems and payment gateways is flexible.
Ordering and delivery are both done without touching anything.
This program is fully customizable.
Cons:
Some performance tracking tools are missing.
For larger brands, this may not be the best option.
Who is it most suitable for?
The Restolabs application is the right buyer if you're looking for a quick and easy solution to set up online ordering and obtain the information you need to succeed in the digital world. In addition, the technology is simple to use and understand for tiny enterprises.
MenuDrive
MenuDrive is a quick and easy way for customers to order food from a restaurant's website. This system has a lot to offer, with one of the most extensive sets of marketing capabilities and many features for managing online ordering. For example, you may make QR code signage, posters, and other print-based marketing materials and access analytics to see which menu items are most appealing to your target demographic.
One of the features that distinguish this ordering software system is its capacity to analyse the industry and your company and recommend the best prices for your food delivery strategy. This decreases the amount of labour required to increase consumer loyalty.
There's a loyalty program and a Loyalty ROI calculator, a profit margin calculator, a recipe cost calculator, and a complete Google My Business auditing system. Email templates, storefront building templates, and social networking kits are all included.
Pricing
MenuDrive has a simple pricing structure. To get your mobile purchasing system up and running, the online ordering platform costs a one-time setup fee of $149. After that, there's only one plan to choose from, which costs $149 per month. Compared to other options on the market, this may appear to be a bit pricey, but when you consider all of the features you'll receive, it's a good deal.
Pros:
For client data, there is a fantastic range of calculators and analytics.
Marketing tools and a loyalty program
For Facebook ordering, you'll need a social media kit.
Keeping track of menu items to help you buy the proper foods
Pricing is simple.
Cons:
It can be pretty costly.
It takes some time to figure out how to use everything.
Who is it most suitable for?
MenuDrive is perhaps the finest option if you seek in-depth data and insights. You'll have access to various reports for keeping track of things like loyalty and menu recipe expenses. Google My Business audits are also available.
GloriaFood
The GloriaFood app is a free online ordering system geared for restaurants. Oracle purchased the technology, allowing businesses to build more loyalty from their target audience by placing quick and easy online orders. In addition, you can quickly turn your website into a money-generating machine by allowing customers to do everything from browsing menus to making reservations.
GloriaFood can also assist you in developing your website if you don't already have one. According to the company, people who adopt the sales-optimized system for their website can enhance sales by up to 162 percent.
This restaurant online ordering system is a hit, integrating effortlessly with your POS system and providing infinite chances to accept credit card payments and commission-free bookings. GloriaFood also does its best to provide customer support, so if something goes wrong with your delivery service or ordering solution, you may receive help.
Pricing
A completely free GloriaFood app is available that allows you to place limitless orders in endless places with no contracts or setup fees. Credit card payments are $29 per month, advanced marketing is $19 per month, sales targeted website creation is $9 per month, and branded mobile apps are $59 per month.
Pros:
There is a free service offered.
It's simple to create fantastic delivery apps.
For infinite delivery orders, a user-friendly backend is available.
Building a website for your online ordering software is an option.
There are marketing tools available.
Customers can easily order food.
Additional services are available.
Cons:
With extras, it might get pricey.
There are no customer loyalty tools available.
Who is it most suitable for?
GloriaFood is a terrific choice if you want a simple and free way to make your restaurant the best it can be. The solution enables restaurants and bakeries to create a fantastic website focused on the client experience. You can even connect to a POS system.
Choosing the Best Online Ordering System
Your requirements will determine the ideal restaurant online ordering system. With a variety of useful features, all of the alternatives above will assist you in retaining existing clients and attracting new ones. Whether you're looking for a basic widget that integrates with third-party ordering systems like Uber Eats or something more akin to Toast POS, there's something for everyone.
The correct ordering system will interface with your preferred applications, such as GrubHub and ChowNow, and make it simple to provide various options to customers, such as curbside pickup. It's also good to seek marketing tools and integrations with social media platforms like Instagram and Facebook.
Small restaurants may benefit from experimenting with a software solution that offers a free version first. This will allow them to understand better the features offered before spending too much money.