Reading Time:
10
minutes
Dropshipping can be started in under 30 minutes. This is the beauty of dropshipping. Dropshipping requires a lot of marketing. Twitter is a great way to promote your dropshipping business and reach new customers.
It is similar to promoting your dropshipping business via Twitter. Dropshipping websites are an e-commerce website with the main difference being your sourcing and shipping.
Twitter is a great social media platform to promote dropshipping. According to the statistics,
49% of female Twitter shoppers stated that Twitter's content has been the main influence on their buying decisions.
Also, Twitter users made twice as many purchases per month than non-Twitter users.
Twitter is more popular than any other social network for retail shoppers.
These statistics show that Twitter is a social media platform you should use to promote your business. Let's take a look at some of these methods:
Make a Twitter account that is attractive:
When creating your Twitter account, keep these points in mind: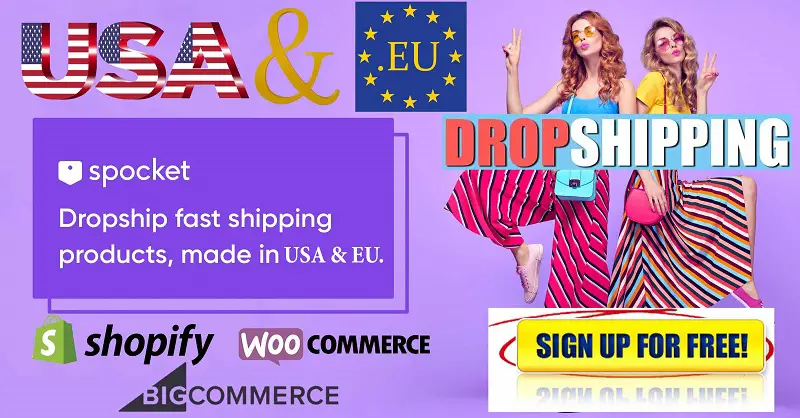 Highlight your products in your cover picture. Your cover photo says a lot about your shop products. You should include your top-sellers and best products in the photo.
Your logo can be added to your Twitter dropshipping account profile photo. Keep it simple with a circular logo.
In your Twitter account information, write a brief description and include a link to your website.
Keep sharing your amazing products on your Twitter feed.
Make use of the most recent trends when creating your tweets:
Oreo's amazing example is a great example of how to use the latest trends on Twitter to reach more people. Oreo used Game of Thrones (GoT), to make a buzz and tweet about every episode.
To increase your reach on Twitter, you can use any movie, show, music, event, or festival. It is also wise to focus on Twitter trending hashtags.
Make it easy to create games and challenges on Twitter using your products
Social media is a great place to play games. It can be a great marketing strategy to create short, interesting games that people will play on social media. You can also create simple but interesting videos that users can share, even if you don't have the ability to create a game.
Here's an example from Myntra, an online shopping site. It shows how they created a simple video highlighting their summer collection.
Try Twitter Ads.
Although it may be difficult to reach your audience via Twitter hashtags and tweets, Twitter ads can help you reach them. You can target your audience with ads by choosing the right hashtags and interests.
Follow Twitter Accounts By Location and Keywords
You can also follow targeted Twitter accounts to increase the chance of your audience viewing your profile and following you.
Circleboom can help you target the right people to follow on Twitter. Circleboom allows you to narrow down your search results by keywords and hashtags. Circleboom can also be used to locate people who have unfollowed you.
Dropshipping is a modern way to fulfill retail sales when the seller doesn't have enough product in stock. Dropshipping is where the supplier purchases the product and the order is shipped directly to the buyer. The dropshipper won't see the product he sells.
Dropshipping is something you should consider if you're already involved or are considering starting dropshipping. Twitter and other social networking sites are great for this.
Here are ten tips to help you increase your Twitter followers for dropshipping stores:
Optimize your Twitter bio
Twitter users can search keywords for conversations to find people they want to follow. Therefore, it is important to include strategic keywords in your Twitter bio so that people who are interested can find you through searches. You should use keywords that make it easy for Twitter users to locate you and your company.
Tap people who are interested in your niche
Reaching out to people interested in your niche is a smart idea. Find people who are interested in the products that you sell.
Tweetdeck and HootSuite can help you locate conversations about keywords that you have chosen so you can reach out to them to introduce your store. Because they automatically update, these tools can save you the effort of searching manually each time.
Connect your Twitter Account with your Website
A Twitter badge is a great way to increase traffic to your Twitter account. This allows you to reach customers who have shown interest in your company and wish to stay in touch. It also lets you tap into the network of people who follow you.
This can be maximized by using Twitter's official Share Button, where you can add your Twitter Handle to people who share your tweets.
Red Stag, an eCommerce fulfilment company, added social media functionality to their posts to make their blogs easy to share.
Your Newsletter can be linked to your Twitter
Many businesses still use email newsletters because they are effective. It is a great way to link to your Twitter profile if you choose to do so. This allows you to tap people on your mailing list and allow them to be included in any marketing campaigns that you run on Twitter. Therefore, it is a great idea to capture email addresses from your customers to allow you to add them to your subscriber list and then to your followers on Twitter.
Add Twitter to your Contact List
Contact information is typically limited to the postal address, mobile, landline, mobile, email, and fax. It is a good idea to include any other platforms that allow communication, such as Twitter and social networking sites.
Twitter is a great way for customers to get in touch with you. You should also ensure that your social media accounts are managed so you can respond to inquiries and other concerns.
Offer incentives to your Twitter followers
Recognize your real Twitter followers and encourage them to share the love by inviting their friends to follow you. Offer discounts to followers. You can do this by posting an ad on the website inviting them to follow you in return for a reward.
Participate in Twitter contests
You can also create Twitter contests to exchange a reward. You will have more engaged followers and you can tap into their networks. Be careful with what you promise as a prize, because your followers will hold you accountable.
Make use of Twitter Ads
You can increase your followers with Twitter ads. You can target specific audiences with Twitter ads. This allows you to reach your target market and invite them to follow you.
You should update your Twitter bio to do this. People who you invite will likely read your bio before following you. Your bio should be inviting enough to allow people to follow you.
Ask your employees for help
It's a smart idea to ask your employees to promote your company's Twitter account. This will increase your reach significantly. It would be great if they could also share your tweets regularly.
Your employees could also add your Twitter handle to their bios to increase the number of people who can be directed to your profile.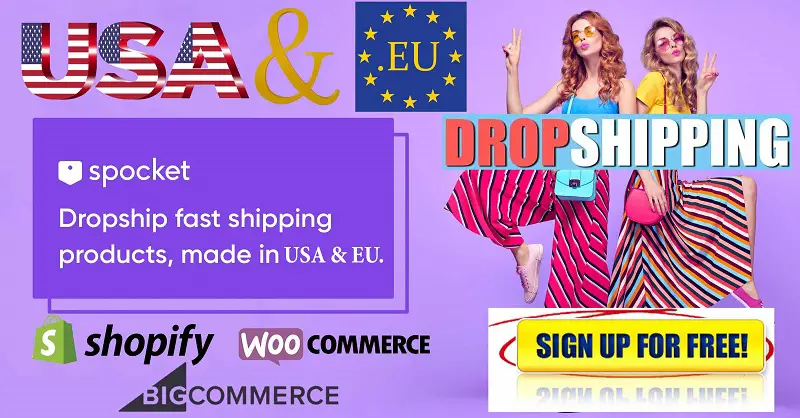 Tap Influencers
Taping influencers, people who have a large number of followers, is another strategy you might consider. Invite influencers to promote you business and tap into their followers, so they might follow you.
This strategy is very popular because it works. This is similar to celebrities being promoted by businesses. It's important to note that there are many reasons people become social media influentialrs. Look for influencers that can best represent your company to your target audience. This will help you grow your following quickly.
All Twitter users can use Twitter trending hashtags to search for conversations on the same topic. It is a great tool for social media marketing who are looking to find ideas and join in on a wide range of conversations.
Incorporating some Twitter trending hashtags into your social media posts is a great way to increase your reach to all possible customers via the Internet. This strategy can be used to boost the performance of any social posts you create to promote your business.
What is Trending Hashtag?
Trending hashtags are popular topics or hashtags that are currently trending. Because it is related to pop culture and news events, this hashtag will go viral. After it is tweeted by an influential, it can become viral. This popular hashtag is recommended to you in order to reach your customers easily on social media.
You should not use too many hashtags in a single post. This can decrease the effectiveness of your social posts. The majority of savvy brands use 1 to 2 hashtags per post. This article will show you how to locate trending hashtags on Twitter.
How to Find Trending Twitter Hashtags
Before we get into the tools that can be used to find trending hashtags on Twitter you should know how to use Twitter to search for these hashtags. This is an easy way to join a conversation, even if you don't have much time.
After you log in to your Twitter account you'll see a list with some popular hashtags and topics located on the right-hand side of the Twitter platform. These hashtags will appear under the Trends for You. It could be about something else. For example, the United States Trending hashtags if you don't have personalization enabled.
Another way to find a wider range of trending hashtags on Twitter is to use the Explore tab. Logging in to your account will allow you to access the Explore tab on the left. Next, click on the Trending button at the top. You will then be able find popular hashtags on Twitter right now by clicking this button.
It is important to understand that trending lists can be different for each user. These lists are often based on users' connections, interests, and location. You can alter this setting by changing your Twitter Trending hashtags. You can modify the setting to see different hashtags under the trending section.
You can click on the gear icon at the top section of Trends for You. This tab allows you to uncheck the " trends for you" option, which will allow you to see general hashtags that are popular around you. Make sure to check the "Show Content in This Location" option so that you can locate some popular hashtags.
Some tools can be used to find trending hashtags on Twitter. These are some of the most popular tools available online.
Hastagify.me. It's one of the most popular tools to find hashtags on Twitter. You can search hashtags related to your content and your brand. You will receive hashtag suggestions for your tweet once you have entered your tweet.
Hashtags.org. This tool can help you find popular hashtags on Twitter. You can find long-lasting hashtags on this site that will be useful for your post. These hashtags are long-lasting and can be used for years because they are alwayslasting hashtags that might be relevant to a topic. This tool makes it easier to extend the shelf life of your tweets.
Trendsmap. This hashtag finder tool is highly recommended, especially if you need to locate specific hashtags in a particular area. For some hashtags that are popular, you can use the location data to find them based on specific geographical areas.
Bonus Tip: Use Recurring and Common Hashtags
You can find many well-known recurring hashtags on the Internet that increase in popularity because of their cycle. These recurring hashtags include #ThrowBackThursday and #MotivationMonday. These recurring hashtags can be used to interact with other Twitter users.
These hashtags will be used on Twitter quite often so you shouldn't use them to make a sale. These recurring hashtags are not meant to be used repeatedly.
How to use Twitter Trending Hashtags in Digital Marketing
As your marketing strategy, you can use the Twitter Trending hashtags. It is important to choose hashtags that are in good alignment with your brand. You should use your brand voice to show your brand value and associate your brand with a topic. These are some of the best marketing practices that popular brands will follow.
* Only use 1 to 2 hashtags per tweet. You only need one hashtag to promote your tweet if you're using a viral or trending hashtag.
* Use a hashtag in every tweet
* Follow other tweets, especially those that use trending hashtags.
For increased brand awareness, you can pair the trending hashtags and educational or entertaining content on Twitter.
You can create interactive content for your tweets. A Twitter poll, quiz, or any other engaging content can be created. Your tweet should be related to the hashtag, relevant to your audience, and correlated with your brand. Interactive content is the best way to increase your followers' engagement on Twitter.
Using Bing for Dropshipping
The Internet has made it easier for everyone to see the world and help each country grow their economy. Each country has its own search engine. Baidu in China, Yahoo Japan, Google and Bing USA, etc. For the US region we used to search using Google. But can we use Bing to locate our customers? Is Bing a well-known search engine? This post will explain the 4 steps required to use Bing to locate global customers.
Bing turns out to be a very popular search engine. Bing.com, yahoo.com, and msn.com are just a few of the many search engines. Bing also offers Apple Siri, Kindle Fire and Amazon Fire mobile phones, Xbox, Twitter, and many other channels. You may also be using Bing, even though you're using Google. Bing can also provide more information.
Bing advertising is cheaper for advertisers because it costs less per click. Many companies make the mistake of choosing between Google AdWords or Bing ads. They think they have the same audience. However, Google and Bing users are very different, and their click behavior is different as well. You can find different people with different interests that will make researchers your buyers. This is because you are more familiar with their Search habits.
Bing is very intuitive. Bing is very intuitive.
How to import Google AdWords ads to Bing
Log in to your Bing account or create a new one. Next, click "Import Marketing Campaign" at the top of the screen. Finally, click "Import Google AdWords." Follow the steps to finish the import process. You must adjust your delivery strategies once the import activity is completed, considering that Bing has a lower click cost than Google.
How to create ads for Bing
Here's how you can create new ads on Bing if you don't plan to import ads from Google. First, choose your ad settings. This step is crucial as it will determine the location, time, gender, age, and other details for your ad placement.
Your budget can be set by the days or by the months
It is best to begin conservatively and then expand on the basis of future reactions. You should add a title (25 to 70 characters), a description (35 to 35 characters), and a destination URL when writing an advertisement. The best advertising copywriting practices meet the following criteria: A title that attracts, summarizes your product well, and has a strong effect. The most important step in creating an account is choosing keywords. This determines the location of your ad under search terms. It must be considered in the context of the consumer's entire consumption cycle. They will search for "buy", "evaluate", or "solve". These words are useful if your goal is to sell.
Google AdWords is able to distinguish between desktop and mobile devices. This is one of the most important differences between Bing ads and Google AdWords. When you do keyword research with Bing, it is important to consider the devices used by buyers and whether mobile users should be treated as an independent advertising market. Mobile device keywords tend to be shorter. Bing is the best way to target mobile devices. Attention to keyword classification accuracy. An example of this is an advertisement for dog toys. One set of keywords could be water toys and another set could be tennis. This is the best approach. You can further differentiate the categories by referring to the color of the items (red water toys or blue water toys), yellow tennis balls or blue tennis balls.
Make a bid
The maximum amount you will pay per click is called a bidding. Bids can be set at either the keyword or ad rent level. It is best to start with a low budget and then scale up. Bing will offer different bid levels once traffic has been obtained. This can be used to optimize your advertising. Bing is a great place to test your business and find new sales opportunities. You can make a modest budget to test your business and see if it is a viable marketing tool.
Overall, Bing's correct use can help to develop the market and to understand the local market. This will open up the economy to the outside world, and give a boost to ecommerce businesses.
Dropshipping Sales from Bing Ads
How can you get more people to your online store? Searchers who are ready to purchase are especially important.
These are five tips to help you create winning search advertising campaigns.
Give searchers a reason to return. Don't repeat the same ad repeatedly. Keep your ads current by updating the copy and highlighting top sellers and new products.
Use Bing shopping campaigns. Make sure that your products appear everywhere searchers look. Bing Shopping campaigns allow you to have more control over your target audience, manage products better, and gain deeper insight into performance data.
Increase your sales and leads by using ad extensions. Customers can find and call your store easily, navigate to certain pages on your website, download an application, and much more with ad extensions.
Get mobile-ready. Your website mobile-friendly will make it easy for customers to shop and browse your site from their smartphones. You can then target your ads to mobile devices to capture more customers.
Keep up-to-date with search terms. Search terms and interests are constantly changing. Review and expand your keyword list . Do not neglect lesser-common keywords as they usually have a lower cost per Click. To search for relevant keywords, use Campaign Planner in Bing Ads.
The bottom line
Twitter is one platform you should use to increase dropshipping awareness. You will need to increase the number of your followers in order to maximize the effectiveness of your Twitter campaign.
These are effective tips to help you get more followers on your Twitter business profile. They will also help you create Twitter marketing campaigns that work for you. These tips will help you grow your followers quickly.