Reading Time:
10
minutes
If you're looking for an e-commerce platform, you've probably heard about Wix Stores, Wix's e-commerce app. You might be debating if Wix is better than other well-known website builders like Shopify, Weebly, WordPress.com, or Squarespace. Do you want to know if Wix has the ideal combination of features to help you get your items to market quickly and, more importantly, keep your consumers happy? In this post, we'll go over everything you need to know about Wix and Wix Stores so you can decide if it's the right fit for your e-commerce venture.
What is Wix?
Wix is a cloud-based website builder that allows you to create HTML5 websites for personal or commercial use. The Wix Editor, the company's website-building software, has a reputation for being extremely user-friendly.
Here are some essential facts about Wix:
Wix is well-known for its user-friendliness.
Small business owners and DIY e-retailers are particularly fond of it.
Wix is becoming increasingly popular. Wix today has more than 180 million users in 190 countries worldwide.
Wix is an all-in-one solution for hosting and constructing your site, unlike some other popular website builders (such as WordPress.com).
Your site is stored on Wix's hosting server because it's entirely cloud-based.
Wix uses a "freemium" business model, which means customers can use many of its website-building services for free or pay to use premium features.
If you wish to sell things on your Wix site, you'll need to purchase a Business plan (prices are listed below).
Users can choose from hundreds of design templates to create excellent web interfaces quickly and effortlessly. Wix Stores is the company's own versatile e-commerce platform.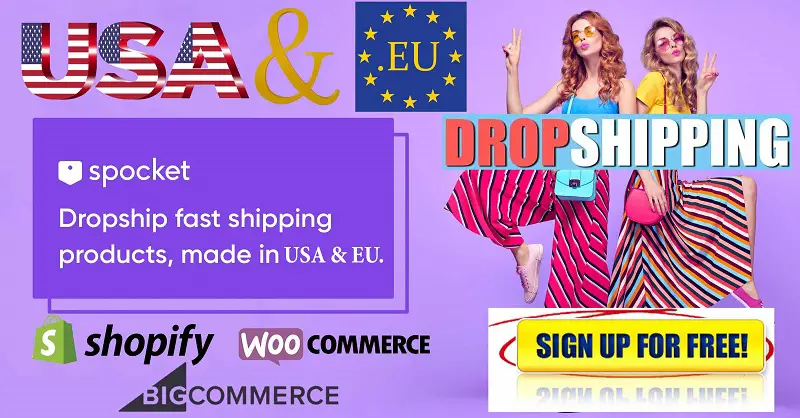 Wix e-commerce: what is Wix Stores?
Wix Stores is the e-commerce platform created by Wix. If you're using Wix to construct your site and have a Wix Business plan, you can add the Wix Stores app to the Wix Editor to access various handy e-commerce capabilities.
Wix Stores allows you to do the following:
Sell physical and digital products, as well as subscriptions and product bundles.
Product pages and your site's product gallery show product videos and distinct visuals for multiple product alternatives.
Connect your store to a variety of payment methods.
Modalyst, Spocket, and other platforms allow you to drop ship products.
Calculate sales tax automatically.
Sell your things on Facebook, Instagram, eBay, and Google Shopping, among other platforms.
Customers should receive email notifications and marketing materials.
Include features that cater to customers, such as wishlists, order tracking numbers, and express checkout.
Use conversion tools like the Facebook Conversion Pixel and keep an eye on your store's metrics.
These are only a few of Wix Stores' features. In short, Wix Stores has almost every functionality that most small/do-it-yourself e-commerce shops require to run a successful business. It also allows you the option as an e-retailer to use many third-party plugins and tools to manage your inventory, customize your checkout experience, and streamline your shipping when combined with the Wix website builder.
Pros and cons of using Wix e-commerce
Wix has pros and cons, just like any other website builder. Below, we'll go through some of Wix's essential advantages and disadvantages so you can see how it compares to other options and decide whether it's a good fit for your needs.
Pros
Wix's huge app store is one of the platform's most popular features, where you can find helpful plugins for almost anything you want your site to accomplish. Users of Wix have access to hundreds of free and paid apps that cover all aspects of running an e-commerce business, from product page features to checkout, marketing, shipping, and everything in between.
Unlike most site builders, Wix allows you to add animations to your site (animated text and other elements). This might be a visually appealing design element for your storefront.
Wix Editor's UI is well-known for its ease of use. Build your site with drag-and-drop tools, or work with templates that automatically adjust for mobile viewing. In addition, the Wix Editor is accessible in 16 different languages.
Excellent assistance: Wix and Wix Stores are backed up by a comprehensive FAQ section and round-the-clock customer assistance. Users can also submit feature requests, which are then made public.
Hundreds of templates: Wix makes it simple to create a professional website by providing hundreds of templates to choose from.
Wix has no transaction fees and offers fair pricing for establishing an e-commerce store.
Option to add HTML code and customer APIs: If you want to integrate widgets and other add-ons, you can use the HTML iframe app in your Wix Editor. Wix Code (Corvid) is another solution that allows you to create consumer API interactions using Javascript.
Wix Stores delivers complex e-commerce features for e-retailers, such as abandoned cart recovery, which sends warnings to customers who abandon their cart.
Selling on numerous platforms: Wix Stores allows you to sell your products on various platforms, including Facebook, Instagram, and eBay. This offers up a much broader market for your e-commerce firm.
Cons
Focus on DIY/small businesses: Wix and Wix Stores are probably not at the top of your list if you're searching for a website builder for a large online store. They are oriented chiefly toward smaller e-retailers, their primary target market.
When it comes to SEO, language options aren't always ideal: Because you cannot specify a unique URL for each language version of your page, the automated translation/language setting tools for your pages are beneficial for reaching a worldwide audience, but they may not be optimal for SEO purposes.
Per premium plan, only one site is allowed: If you want to use Wix to create and manage several e-commerce sites, you'll need a different package.
Low loading speeds on mobile devices: Because loading time is a crucial aspect of SEO and user experience, several users have raised worry over Wix-built mobile sites' slow loading rates.
Sites cannot be transferred: once a Wix site, always a Wix site. Your Wix website is only hosted on Wix's servers and cannot be exported or transferred to another server. You can't export or embed files or pages created with the Wix Editor to another site.
Are Wix e-commerce sites SEO-friendly?
Many intriguing and tenacious rumors abound on the internet. One of the reasons is that Wix-built sites have a lower chance of ranking high in search engine results.
Many e-retailers have been hesitant to use Wix to create their stores because of this rumor.
These rumors, on the other hand, are false. Indeed, John Mueller, Google's Senior Webmaster for Trends Analyst, has publicly acknowledged that this rumor has no basis and that Wix is just as SEO-friendly as any other website builder.
According to Mueller, your site's content, not the builder you employ, has the most impact on SEO. Others have pointed out that Wix's loading speed may have a minor impact on your site's SEO performance by increasing your bounce rate.
How can you optimize an online store using Wix?
Wix and Wix Stores provide many possibilities if you're searching for a flexible, adjustable website builder for your e-commerce store. The Wix Editor is straightforward to use. You can keep things simple with professional-looking design templates or optimize your shop with a variety of add-ons and widgets.
Building a Wix e-commerce shop
Wix is a terrific alternative for getting an online shop up and operating quickly, especially for small enterprises and DIY e-retailers without substantial web design knowledge.
The Wix Editor is made to be extremely simple to use by anyone. It uses a "what you see is what you get" (WYSIWYG) method that allows users to create sophisticated websites without writing a single line of code. Instead, drag and drop design elements like text boxes, videos, photos, and contact forms to wherever you want them on your pages. The editor provides a detailed preview of how your site will seem once it is online. After you've finished modifying, publish the site, and it'll be ready to greet your visitors.
The Wix App Market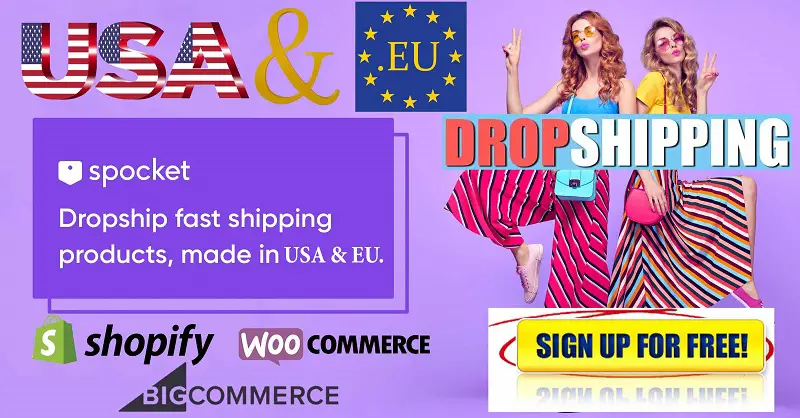 Wix has many of its apps, such as Wix Stores, which is one of the best things. These apps were created to help you create and manage the perfect Wix site. This is a significant advantage over other website builders that rely primarily on third-party programs, which have little guarantee of efficacy or continuous support.
Wix has over 80 original, high-quality apps available to its consumers. Its app store also provides access to several popular third-party apps.
Wix tools for e-commerce retailers
Wix was created to enable e-commerce companies to quickly set up and maintain a professional site without doing a lot of testing or coding on their own. It has a plethora of built-in capabilities to assist business owners and e-retailers. These include features such as:
CRM software is used to keep track of your customers' information.
The Wix Artificial Design Intelligence (ADI) feature is an automatic design function that employs an algorithm to handle many of the basic chores of setting up a new web store. This tool can also assist you in setting up a site more rapidly.
Wix adapts to the device used by the viewer. It modifies your site for optimal viewing on your customer's device automatically.
It also has intelligent accessibility capabilities that adjust the page to the browser used by the user. This is especially advantageous for users with disabilities.
When you create a Wix business account, you must first indicate what type of business you are. Then, Wix automatically configures your settings and provides you with various featured templates based on your business type. This eliminates the need for you to search through templates on your own.
Wix simplifies the site design process for e-commerce firms as much as possible. In addition, it provides various automatic tools to make your life easier, even if you are unfamiliar with HTML or CSS codes.
How can you use Wix to manage your online shop?
As you can see, Wix makes it simple to create an online store. But what about keeping your business afloat? How does Wix fare when it comes to running an e-commerce store?
Wix e-commerce: inventory management options
You can use the Wix App Market to install popular inventory management plugins for your shop. Wix Stores is the most popular app for use with your Wix shop. You have two choices for controlling your shop's inventory when you add Wix Stores to your Wix Editor:
Automatic inventory tracking: This feature allows you to keep track of the number of units of a particular product you have on hand. When you sell a product, the inventory instantly refreshes. In addition, you may utilize automatic inventory management to keep track of up to 300 different product options (product variants, such as specific colors, customizations, etc.). This makes it easier to keep track of add-on components that aren't marketed individually.
When an item or variant runs out of stock, it will appear in your shop's product gallery or on individual product pages as 'Out of stock.'
Manual inventory status: You may also manually identify products as 'In stock' or 'Out of stock' in your shop.
You can use Wix Stores to connect to several dropshipping providers if you want to dropship things instead of keeping your stock in your shop. You may easily integrate dropshipping inventory into your Wix Store by installing the popular Modalyst software. Modalyst provides access to over 100 million products from thousands of American and European manufacturers.
Wix e-commerce: shopping cart and payment options
For your e-commerce store, Wix Stores also provides a comprehensive range of shopping carts and payment options. Wix Stores pre-selects the most common payment methods typically in your area. You can pay using any of the following methods:
Credit Card: You'll need to connect to a third-party payment provider who will process credit card transactions through your Wix Store if you choose this option.
PayPal: This allows you to take payments using the well-known PayPal online payment system. Even if the customer does not have a PayPal account, PayPal can handle credit card payments to your store.
Wix Payments: This is Wix's payment service provider.
Manual: Any form of payment that cannot be tracked online, such as cash on delivery, app payments, checks, or bank transfers, falls under this category. If you enable this method in your Wix Store, your customers will receive instructions on how to complete the payment during checkout.
If you like, you may add more steps to the checkout process in Wix Stores. You can also include features such as an email subscription checkbox and a checkbox for customers to confirm that they have read your general terms and conditions or other policy statements.
Express checkout is another essential feature of Wix Stores. This encourages repeat business by allowing existing clients to complete orders without having to re-enter all of their billing and shipping information.
If you prefer to use a third-party shopping cart app, the Wix App Market also has choices like the famous ECWID app. ECWID also allows you to take payments using traditional means and Bitcoin. You can sell up to ten products each month with the accessible version of ECWID or upgrade if you wish to sell more.
Wix e-commerce: shipping options
Wix Stores may also be used to manage your shop's shipment. For example, you can choose which countries you want to send to and establish various shipping restrictions, such as free shipping conditions, flat-rate shipping, etc. In addition, with Wix Stores, you can provide your consumers with various delivery options.
Another approach is to use an external shipping app to make your life easier. The benefit is that the shipping process will be optimized, so you won't have to process shipments manually. For example, Sendcloud is a Wix App Market app that allows you to optimize your shipping process to enhance conversion while fully automating the back end.
Sendcloud allows you to create branded tracking notifications for your customers to receive. In addition, customers can effortlessly handle return shipping through your Wix shop, thanks to an automatic returns site.
How much does a Wix e-commerce cost?
You'll need to purchase one of Wix's 'E-commerce and Business' plans, which range in price from €15.50 to €40 a month if you wish to sell things on your Wix-hosted website. In addition, Wix's European customers can choose from the following plans:
The monthly cost of the Business Basic plan is €15.50. It is recommended for small enterprises and provides a pared-down version of the more expensive plans' capabilities.
The monthly cost of the Business Unlimited package is €22. With this subscription, you'll get more significant storage space, more video playtime, and access to automatic bookkeeping. Modalyst also allows you to dropship up to 250 goods.
The monthly cost of the Business VIP package is €30. With Business VIP, you'll get even more data storage and video playtime and access to Modalyst's automatic bookkeeping and unlimited dropshipping. It also has user-defined reporting to understand your consumer base better.
There are no transaction fees with any of the Wix Business options. You can also sell an endless number of things through your shop.
Is Wix the right choice for your online shop?
As you can see, Wix offers a compelling combination of features, customization possibilities, ease of use, and responsive customer service, all at a reasonable price. Moreover, thanks to its straightforward design possibilities, it is a beautiful alternative for many types of e-retail firms that do not have the time, skill, or manpower to construct their websites from the start.
Wix is especially recommended if:
You want to open an internet store as soon as possible.
You want to sell both digital and physical items.
You want your consumers to be able to create an account in your store.
You want a flexible, configurable shopfront that allows you to integrate third-party checkout, shipping, and other plugins.
You don't want to host your site yourself and instead use cloud-based hosting.
Bottom line: Wix offers good value for money for smaller business e-retailers because of its low monthly rates.
Are you looking at more e-commerce platforms? Find out which of the top e-commerce platforms is suitable for you in our post about the most powerful e-commerce platforms. If you're interested in reading more about alternative platforms, here are some helpful hints on the best Magento extensions and WooCommerce plugins.
And if you're interested in learning more about a shipping solution that integrates with your e-commerce platform, sign up for a free account today!