Reading Time:
8
minutes
Is Dropshipping worth It – 9 Pros and Cons to Consider Before You Start?
I've been investigating drop shipping as a potential new business venture for the past few weeks.
I believed that drop shipping was a con, but that could not be further from the facts. The issue is that there are a million ways to skin a cat, and some dropshipping methods aren't the safest.
This is why it's always a good idea to do your homework before jumping into a side hustle, only to find out later that you paid for a bogus course that drained your bank account.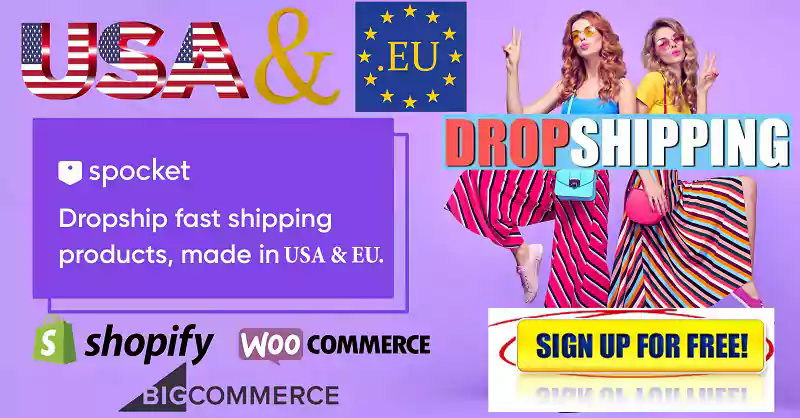 To assist you, I'll share the benefits and drawbacks of drop shipping that I discovered to help you make a more informed decision about whether or not dropshipping is worth it.
Pro: Cheap to Get Started
Starting with drop shipping is extremely inexpensive. You'll be up and running in no time if you have a product to sell, a website, and some ads.
Okay, maybe I made it sound a little simpler than it is, so bears with me as I break it down a little more for you.
The Website – I prefer Shopify because it is designed for people who want to start an online store. There will be more on this later. The total cost is $29 per month.
The Product – As a drop shipper, you only need to purchase a product when purchased from you.
Advertising – The final piece of the puzzle is advertising your products online. The best thing is that you will normally get your first $100 worth of ad spend for free from Google.
In the end, your initial cost is low, but as your company grows, you'll spend more, but you can potentially earn more as well.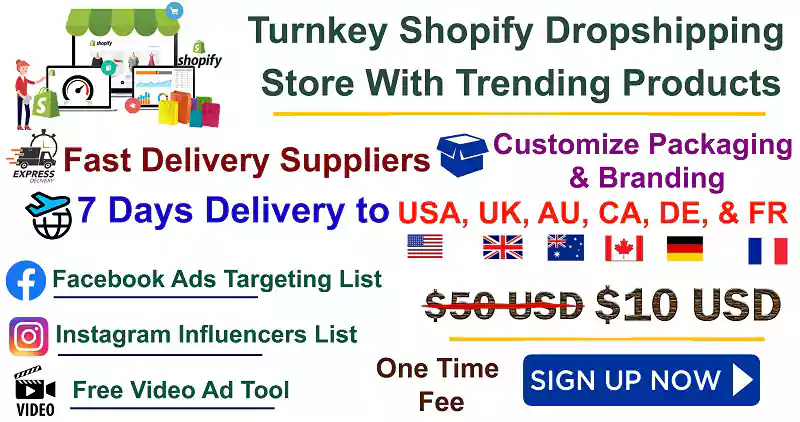 Con: You Only Earn 20% to 30% of Total Sales
One disadvantage of launching a drop shipping company is that you only get 20% to 30% of the total sale.
This is a difficult pill to swallow because you can make almost the same amount of money doing something like affiliate marketing and avoid half of the problems that drop shipping has.
For example, if a customer orders a product from your dropshipping shop, you are responsible for purchasing the product from your wholesaler. Furthermore, if they return the product, you would be responsible for handling it.
If you are an associate selling a product and anyone purchases it from you, they are responsible for delivering the product, handling any refunds, and paying you the commission.
Most affiliate programs pay somewhere between 4% and 50% commission when it comes down to it. Why not become an associate instead, and receive as much of the sale while doing less work?
Pro: Shopify Platform
Years ago, starting your own eCommerce company was incredibly difficult. You needed a good website, which necessitated the hiring of a web designer. To prevent hackers from breaking into the site, it needed to be extremely secure.
To get your company up and running, you most likely had to piece together two or three systems.
Because of one easy app, Shopify, launching an eCommerce company is much simpler today. Shopify is a full-featured eCommerce platform that handles all of the heavy liftings so you can concentrate on the more interesting aspects of your company.
Here are some of the benefits of signing up with Shopify.
Hosting with unlimited bandwidth to accommodate as many guests as you can throw at it.
Payment processing is done for you and helps you to accept credit card payments on your Website.
A website that allows you to build your Website exactly as you want it without knowing how to code.
When it comes to starting a drop shipping company, Shopify is the platform to use. By clicking here, you can begin your 14-day free trial of Shopify.
Con: You Need to Find the Right Suppliers
Finding the right suppliers to work with is one of the most difficult aspects of starting a dropshipping company. It can mean the difference between success and failure if you have the right suppliers.
The problem is that you can't just choose any supplier. To work with them, you need the right supplier who meets a few requirements.
So here are a few tips to think about.
MAP Policies: First and foremost, a good supplier would adhere to Minimum Advertising Price policies (MAP). This ensures that the wholesaler has fixed the lowest price at which you will sell their commodity, effectively ending the price wars.
Subscription Wholesalers – You can avoid subscription wholesalers because they are essentially middlemen. Doba is a clear example of this. The issue with services like this is that they eat into your profit margin too much, and you should never have to pay a fee to work with a wholesaler. Instead, you can deal directly with wholesalers.
Contact Them in Person: You can contact wholesalers in person rather than over the phone if you want to have the best chance of getting them to work with you. I know many people nowadays prefer to email people, which can be efficient, but if you want the best chance, call them.
Set up Your Site: The final recommendation is to set up your dropshipping site before contacting wholesalers. The explanation for this is that your wholesalers want to see how your Website looks before deciding whether or not to partner with you.
Pro: 1 to 2 Weeks before Your First Sale
Another significant advantage is that once you've set up your Shopify account, identified your suppliers, and run a few ads; you can expect to see your first sales in a week or two.
Note: I'm not claiming any profits or guaranteeing anything here. Everyone's outcome will be different.
As compared to other ways to make money online, dropshipping will help you get up and running quicker if you're just getting started.
For instance, in late December of last year, I began promoting the Teachable affiliate program. With this initiative, it took me about six months to win my first commission. The explanation for this is that due to affiliate program limitations and rules, I can't just run many ads to my affiliate page.
Con: No Control over Products In Stock
When it comes to dropshipping, there is one aspect of the process over which you have no control: the product. There's a risk that if anyone visits your Website and orders a product from you, it will be out of stock.
This may be due to the strong demand for the commodity or the fact that it is about to run out of stock. So, how do you approach this problem?
You work with multiple suppliers.
When you deal with many suppliers that all sell the same thing, you have a lower risk of running out of stock. This can imply more work, but the last thing you want to do is disappoint a client. After all, on the internet, faith is the most valuable currency.
Pro: You Sell Directly to the Buyers
Dropshipping allows you to sell directly to a customer through a wholesaler. Why is this so incredible, you may ask? Because after you've established a relationship with a wholesaler, you'll be able to sell the product directly on your Website.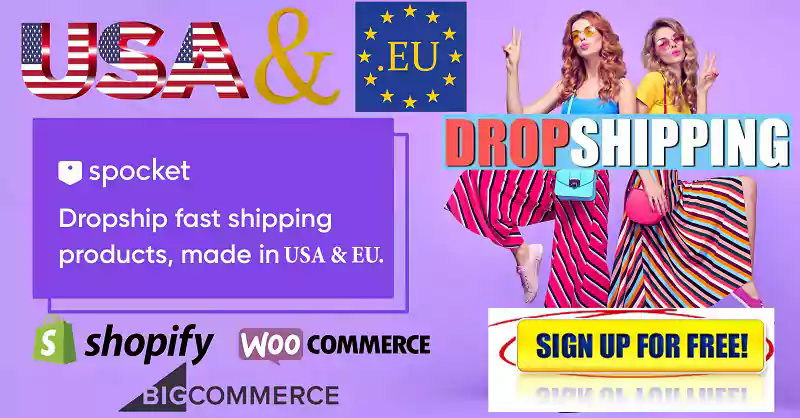 Why not just sell the commodity on eBay or Amazon, you may wonder? The short answer is that most wholesalers specifically prohibit this.
They don't want to deal with other people trying to sell their product in the same place. Furthermore, certain companies do not want to be affiliated with Amazon or eBay.
This is why it's best to sell your goods exclusively on your Website. You have no power over sites like Amazon or eBay, and they have the authority to change the rules on you at any time.
Con: Answering Support Calls
Answering support calls was the second biggest concern I had when starting a dropshipping company. Simply put, I'm more of an introvert. You'll want to answer at least some help calls while you're starting a new shop.
However, you'll notice that certain questions come up repeatedly over time, and if this is the case, you can create a FAQ page to guide people instead of constantly answering questions in person.
Another choice is to employ a virtual assistant to assist you with all of these tasks. While it will cost you some money, with a little setup and preparation, you will be able to outsource this aspect of your company as well.
Pro: You Don't Have to Buy a Bunch of Products
Finally, drop shipping eliminates the need to store many goods that you intend to sell. This is because you are not obligated to purchase the product before your customer does.
The real advantage of dropshipping is this. It helps you invest in a product with no chance of losing money if it does not sell. If something doesn't sell, the worst thing that can happen with drop shipping is that you move on to a new product.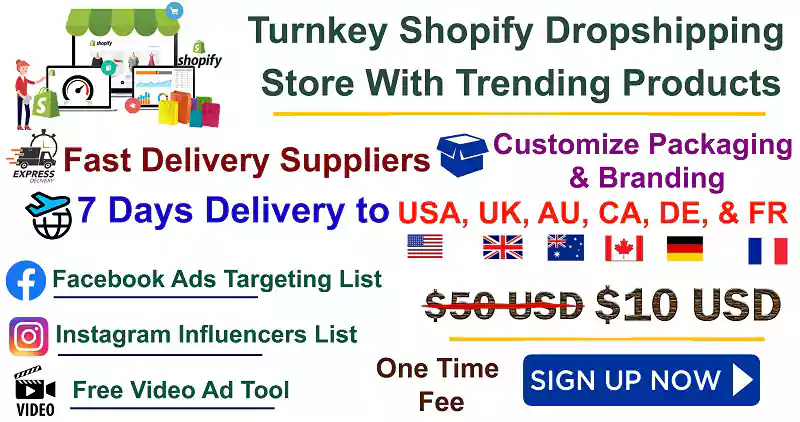 Con: 2.5% Conversion Rates
Like every other product, you'll only sell 2 to 3 people out of every 100 who visit your site when it comes to eCommerce. This means that 97 to 98 percent of visitors to your Website would not make a purchase.
However, if you decide to sell a product, I can provide a few pointers to help you make more money per sale.
First, you'll want to narrow down your site's focus to a single product. This will assist you in standing out from the crowd. Develop an eCommerce store that sells sports equipment, for example. Create an online store that sells baseball bats for little league players.
Market High-Priced Goods: The second thing you can do is sell higher-priced items. This would result in higher product returns, which means you won't have to find thousands of new customers every month. For instance, if you sell a $1000 product and receive 20% of the revenue, you will make $200. You'll only make $4 if you only sell a $20 product.
Upsell: Finally, the last tip is to upsell them to a related product. If they used their credit card to purchase one of your products, it's possible they'll use it again to buy something else. Let's presume you're in the business of selling high-end pool sticks. They may be interested in buying a course on trick shots if they buy the stick.
Is DropShipping Worth It?
Is it worthwhile to start dropshipping? If you're willing to roll up your sleeves and put in a little extra effort upfront, this can be a perfect way to start an online side hustle.
So, what are your thoughts on starting a dropshipping business? Is there something keeping you back from seizing this golden opportunity?
Decide on the Right Price
The price of your goods determines the profitability of your dropshipping store, but you must first collect data to set the right product prices.
Determine Your Profit Margin
Your profit is the difference between the price you paid for an item and the price you got for it when you sold it. To begin, think about the typical margins for the goods in your business. Electronics, for example, are high-volume products with poor profit margins—many are sold at a loss. Home furnishings are a low-volume, high-margin commodity with fewer sales but higher profits.
You may use keystone pricing, essentially doubling the wholesale price you pay, as a fast and simple price markup formula. It's a common practice, but it can often be too low or too heavy. Customers can find a $700 recliner too expensive if the price is doubled. Doubling the cost of a $7 T-shirt is a different story.
Other dropshippers apply a fixed dollar sum to each item or use the manufacturer suggested retail price (MSRP).
These pricing methods are simple to implement, but they do not yield the best results in the long run. There are several other markup techniques for dropshipping. Choose the one that best suits your profit objectives.
Don't Forget About Shipping and Sales Taxes.
Your suppliers will bill you for shipping costs, which your dropshipping agreement will most likely determine. The price may be fixed or may vary depending on the size, weight, or shipping destination. If your supplier charges a flat rate, make sure your shipping costs represent that, or you'll be slashing profits to cover it.
If shipping costs differ, you'll want to either ask the supplier for an estimate before finalizing the sale or find out a way to estimate shipping and charge the buyer anything similar to the actual cost. If your dropshipper is in Los Angeles and your buyer is in Boston, for example, you'll need to calculate shipping costs based on all addresses, product weight, and measurements.
It's particularly important to get reliable variable shipping rates for large items or foreign addresses, where shipping can cost hundreds of dollars for certain items.
Depending on where you live, you might even be required to pay sales tax. The issue of online sales tax is complicated, and recent Supreme Court decisions have significantly changed vendor requirements. Automating sales tax collection with WooCommerce plugins like WooCommerce Tax or utilities like Avalara allows you to remain compliant with state laws.
Your markup is the amount you'll charge over and above the price you paid, and it's made up of your profit margin, delivery, and sales tax. You won't be profitable at drop shipping if you make these measurements incorrectly or omit them.