Reading Time:
7
minutes
How to scale and grow a dropshipping company. For a sustainable long-term business, increasing revenues via advertising is not enough.
Dropshipping: Is it a sustainable business model?
Yes.
Dropshipping can be a quick-growing and profitable business model. However, to make it more sustainable and achieve long-lasting success, you will need to know the right steps.
Dropshipping can be a viable business model if you combine the building of a brand, lower product acquisition costs, and effective use of online advertising and marketing techniques.
A study on drop shippers based in France found that 73% earned between 100-500 euros.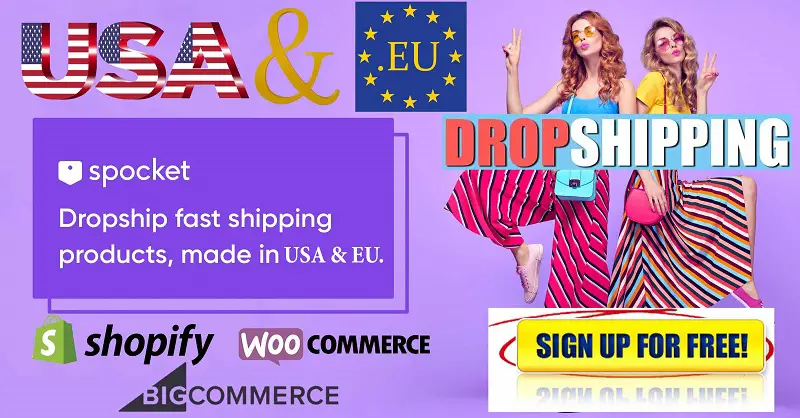 People who plan to open a shop hope to make between 1 000 to 5 000 euros.
We can see that drop shippers are unable to scale up into sustainable businesses using this model without considerable effort.
This article will show you how to build a strong brand and grow a dropshipping company.
These steps assume you are already familiar with Shopify dropshipping or have had success with the model.
Let's now look at what you can do to make your dropshipping business scalable so you can grow it into an ongoing business.
Branding
Dropshipping is no exception to the rule. A strong brand is essential for any business to succeed.
You could make millions of dollars through advertising-based sales funnels. But, brand building is what makes a business stand out from a hustle.
A consistent and well-planned brand will achieve more with less. Consistency can help lower ad costs or make you more popular, which could lead to lower product acquisition costs.
A brand is memorable and holds intrinsic value. Strong sales funnels can make you more money than building a brand. However, they increase your chances of long-term success.
You might build a dropshipping company that makes $10K per month. This is a nice business, but it's not important in the grand scheme.
This could lead to problems in product sourcing that can either increase costs or completely destroy your business.
Dropshipping is a business that relies on the way you source products. Any hiccups could have devastating effects.
Strong brands can help you to withstand any temporary hiccups. Customers won't disappear instantly if something goes wrong.
The benefits of building a brand to dropship your business are clear. It doesn't mean you have to start over with new product lines and even different brands every time.
Advertising collectively can increase your brand's value over time. Losing that investment each time and starting at the bottom will reduce your chances of success.
However, it is important to establish a strong brand and take the time to develop it.
A strong brand is essential for scaling.
Control of Supply Chains
We have already discussed how supply chains can make or break dropshipping businesses. Let's now look at it more in detail.
Dropshipping is a great business model because you can quickly create new brands with product lines that have established supply chain and then offer it to the masses in a matter of minutes.
This is its greatest weakness when it comes to building a lasting business.
The speed of your search allows you to find the most popular and trendy product ideas quickly. However, they can also vanish at lightning fast.
You will need to look at how products are supplied and how it fits into your brand if you want to create a long-lasting brand for dropshipping.
Although technically you can find products online quickly, it is possible for your competitors to sell the most popular products.
If you had the time to look at your supplier's records,
A scalable inventory
A wide range of products to match your brand
Scales on sale at a discounted price
Are you able to trust a business?
One tip is to follow the trends in your industry, and then build relationships with manufacturers and suppliers.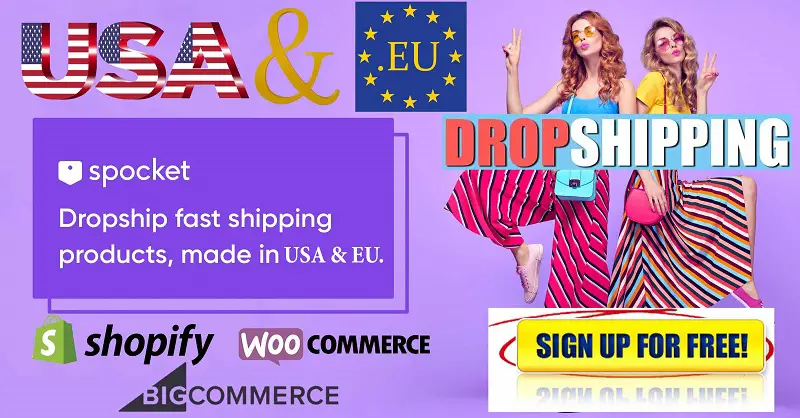 Dropshipping is not scalable if you change your supplier each time you have an idea for a product.
Dropshipping business suppliers are the true winners. They can make economies of scale by having more partners to help them.
It is important to build a supply network that can scale with your brand to ensure profitability and quality.
Keep Customer Satisfaction
If not dealt with quickly and correctly, a negative customer experience can become a major problem for the entire business.
Dropshipping marketing relies on virality, so negative experiences can become viral and further damage your online store or brand.
Dropshipping businesses have to manage customer satisfaction and maintain high-quality customer support, especially when they grow faster than expected.
Entrepreneurs may also face problems with a high return rate for products due to negative customer experiences, or faulty products.
Dropshipping is a great way to scale quickly and profitably via advertising. This rapid growth rate can also cause problems in customer service and product quality management.
Let's take a look at a product sales cycle.
Your product takes on average three weeks from purchase to delivery to your customer. You can scale your advertising in these three weeks because you discovered a profitable marketing channel that would consistently produce results.
Let's suppose you sell 1 000 products in the first three weeks, with a revenue of $30 for each product sold. You spend $12.5 on advertising for each sale, and the product cost you $5.
The total cost of each product would be $17.5 In this example, you'd make $12 500 within the first three weeks.
After three weeks, you realize that half of all customers will return orders because they received faulty products or incorrect advertising.
This would mean that your true profit would be zero.
We did not consider shipping costs, transaction fees, or poor return policies with suppliers. These could have an impact on your bottom-line.
However, a case such as this is easy to spot because you don't have enough money to run the business.
What usually happens is that customer satisfaction, return rates and product quality all decrease over time, but rarely in one instance. It is important to fully understand the processes involved in customer support and product sourcing.
This is an example of how customer service and engaging customers often can and will increase profits direct and later through repeat purchases or increasing brand values
Re-engagement And Investing In Retargeting Ads
Dropshipping is a great way to build a customer base. While online advertising is very effective in acquiring new customers at an increasing pace, the power of re-engaging is crucial for your bottom line.
Simply put, if you don't invest heavily in retargeting you will soon run out of targeted audiences that are profitable.
Even at the biggest scales, acquiring customers again is still cheaper than buying a new one.
It all comes down to keeping your customer acquisition costs as low as possible.
Remarketing is just one method to re-engage your audience.
It is best to establish a solid retargeting strategy for the most important content distribution channels that you use in marketing.
You discovered, for example, that combining Google ads and Facebook Ads results in the highest sales but also maintains high quality.
You should also invest in retargeting advertising to increase your customer's exposure of your brand.
Retargeting advertising is relatively simple in most online platforms. Your biggest challenge will be how to best re-engage customers at different stages of their sales funnels, interests, and tastes.
The development of business and not just new product ideas
Dropshipping business development is more than finding new product ideas and new advertising angles.
Understanding every aspect of a business is essential.
Although new advertising methods and products are important, you will have a much lower chance of success if you don't invest in the business, brand or overall online Marketing Mix.
When everything is perfect, it can be difficult to optimize and strategize a business.
It's a great tip to take some time to reflect on your business from different perspectives.
Only by digging deeper into your overall business model can you find optimization opportunities you may not have noticed at first glance.
Consider what you can improve on today and what you can do in the future. Remember to align your business development strategy with your goals.
Invest In Content Marketing
Companies can use content marketing to raise their brand, reduce acquisition costs, and establish authority in their industry.
Dropshipping content marketing will use their online stores and social profiles to distribute as an internet business.
Content marketing can be used in many ways to increase performance.
If you are looking to increase organic traffic to an online store, then ecommerce optimization strategies is a must.
If your video marketing is solid because you have used video ads on Facebook, then it could be a good idea to use those video ads in your YouTube strategy.
Dropshipping has a core benefit: Content marketing is able to lower the cost of acquisition by obtaining cheaper traffic to your product landing page.
SEO or organic social media traffic can take what may seem like an eternity to get results compared with paid ads which generate traffic almost immediately.
However, brands don't build in a week. Content marketing is a way to ensure that your future business does not suffer from the lack of effective advertising.
Reduce CAC at All Costs
We want to bring it up a little more, as we have already discussed customer acquisition costs (CAC).
Dropshipping businesses can benefit from lowering their acquisition costs. However, this should be your guiding goal and the main objective of every business strategy.
You have a better chance of success if you are able to achieve a lower CAC through testing.
CAC's can fluctuate and even the most profitable strategies of today may not work tomorrow. This means you'll need to constantly test new methods to develop your business and reduce CAC.
A profitable influencer marketing campaign could have different results due to audiences and types of influencers .
It is important to understand your target audience.
Dropshipping is a business that relies on data. You need to gather, analyze and then make data-driven decisions using web analytics.
Data can be used to help you find the most profitable customers for your business.
It is possible to keep your business successful by understanding the people with the highest lifetime value and optimizing all aspects (such as marketing trends) for them.
Dropshipping is an excellent online business model that allows you to discover and learn from your target audience.
You can, for example, use your advertising data in order to identify your audience, such as from Facebook Analytics or through the use Facebook Pixel, and the way it optimized campaigns previously.
The Oder you can use Google analytics or the right objectives to track user behaviour to determine what is working for whom.
Through keyword research, you can gain additional knowledge about your target audience and look at industry trends through Google Trends.
Analytics tools may also be useful depending on which platforms you use to sell products. Shopify Analytics, for example.
It is easier and more affordable to market your brand and products if you have better data from customers and potential customers.
Conclusion
These are the eight methods to grow your dropshipping business. You can also scale it sustainably, so you can have a profitable and long-lasting business.
These are the main takeaways.
Invest in customer service and branding
Product distribution management can be improved
To lower your CAC, try new marketing channels
Continue to test all aspects of your business
Re-engagement is a great way to grow.
Use data to help you make decisions.