Reading Time:
8
minutes
Alibaba is the best place to source low-cost products for your online shop. Alibaba does have many suppliers.
It's about researching and finding reliable suppliers who can fulfill your needs.
Many are concerned about its safety and legitimacy.
Is Alibaba legal and safe?
Our one-line answer is: Yes Alibaba is completely safe and legitimate. Alibaba is trustworthy and reliable.
The platform has strict regulations and rules that ensure most transactions are secure. Alibaba is not an ecommerce platform, but it connects buyers and suppliers.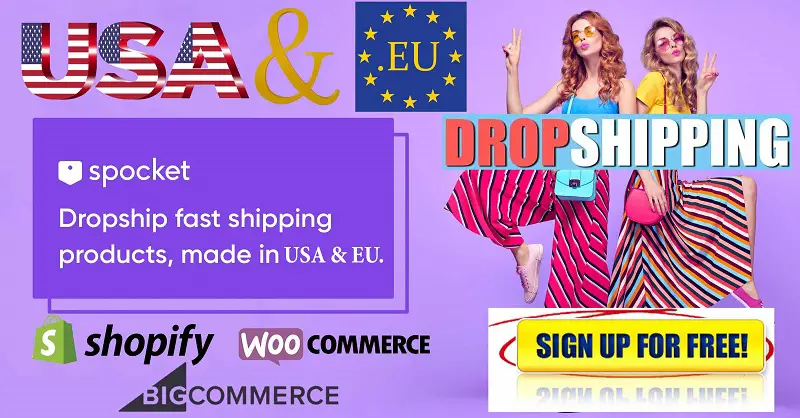 Buyers and suppliers must do their research before dealing with one another. Alibaba will intervene if there is misuse of its service. However, it is better to do your research before you make any transactions.
You can see the feedback they have received, how many transactions they have had, and so forth. You will be able to determine if the suppliers you are dealing with are trustworthy.
It is always a good idea to test a sample or few products before placing a full order. This will allow you to determine if the supplier meets your quality standards.
Alibaba is very reliable and legal if you do your research on each supplier. It is best to choose the most secure payment method such as escrow or credit card, QIWI and WebMoney.
Alibaba does not officially support PayPal. However, you can reach terms with individual suppliers to accept it. PayPal offers buyer protection, which makes it very secure to pay for "goods and services" through PayPal.
It's safer to use one of Alibaba's supported payments methods. This way, in the event of an error, Alibaba can help you with your problems.
How to verify suppliers to ensure safe purchases from Alibaba
Alibaba has many suppliers. There are many suppliers. Alibaba has made great efforts to remove/block scammers from its platform. However, it is possible for scammers to still lurk around and make you fall for Alibaba scams.
Before you make any deals with suppliers, it is a good idea to thoroughly vet them. These are some tips to verify Alibaba's suppliers.
1. Alibaba Verification
The Chinese b2b marketplace has an excellent verification system in place to stop scammers from Alibaba. This verification system can often show you how trustworthy a supplier is.
Buyers can use the Alibaba supplier verification to protect themselves by ensuring that suppliers are legally registered.
Inspections and audits of the businesses are carried out by both Alibaba itself and/or independent auditing/verification companies.
It's great to do business only with Gold suppliers, as they are the most trustworthy on the platform. This chart explains the different levels of verification offered by Alibaba.
Each level has its own set of checks and verifications that verify that the business is legitimate with all facilities.
2. Ask questions
This is a great way learn about suppliers you are interested in. Ask questions. Ask about their business, company standards, products and facilities. You can also ask for photos.
It's best to directly ask questions if you have any doubts. You should verify their answers for signs of fraud and scam. Before you proceed, make sure all of your questions have been answered satisfactorily.
3. Take a look at these samples
This should not be a problem. It doesn't matter what country you are dealing with or who you deal with, it is important to verify the samples before you commit to anything.
There are many other things to be concerned about than scammers. Sometimes, a trusted supplier can be just as bad as a scammer in terms of product quality.
Ask them to send you samples of the products that interest you and make sure they are free from any defects or faults.
It is possible to ask multiple suppliers for identical product samples. You can then compare them to determine which one best suits your needs.
4. Get feedback from suppliers
You can learn a lot from the feedback and ratings of other buyers about each supplier.
You can find out a lot more about the supplier's work, quality, and other details by reading Alibaba reviews and ratings.
To gauge the supplier's market reputation, always check the reviews of Alibaba suppliers and the overall supplier ratings.
5. It's impossible to believe it's possible
It most certainly applies here. There's probably something wrong if a supplier from Alibaba offers you a deal you can only imagine.
You should avoid anyone who offers luxury items for pennies.
It is impossible to make a profit selling high-end goods at a loss.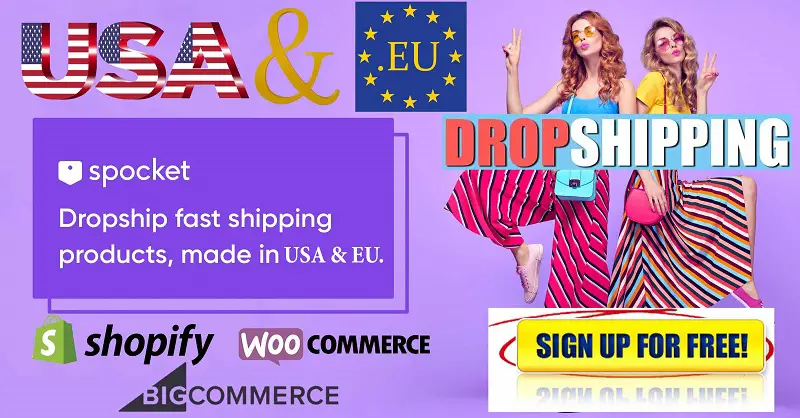 Be cautious when you are approached by random suppliers offering unbelievable deals.
Alibaba offers secure payment methods
Many people wonder if it is safe to purchase from Alibaba. Is it safe to use a credit card to buy from Alibaba? It all depends on the supplier. However, Alibaba has introduced secure payment options.
Alibaba offers secure payments that offer a guarantee of receiving what you want, or a refund.
Alibaba offers Trade Assurance, which guarantees that if your products do not arrive in a satisfactory state upon receipt, you will get your money back.
Trade assurance is not supported by all suppliers. This can make it difficult to deal with someone who does not support trade assurance.
You can still choose safer payment options to ensure that transactions are secure. See our ratings of different payment options on Alibaba.
1. Secure Payment (formerly Escrow).
Security: 5 of 5
AliPay is used by Alibaba to process credit/debit card transactions. Secure Payment is the most secure payment method available on Alibaba. It prioritizes buyer satisfaction.
Secure Payment allows you to make a payment and Alibaba will keep your money in escrow until you receive the products.
You can dispute payment if there are any problems with the products or if the supplier is deemed to be at fault.
Alibaba will investigate the issue and refund your money if the seller is found guilty. This payment method is the best and most recommended for buyers.
2. T/T Upfront Bank Transfer
Security: 1 of 5
This is one of the most insecure payment methods available to the buyer. This is not a payment method you should use unless the supplier is trustworthy.
This payment method allows you to send the supplier a wire transfer with 100% upfront, before production begins.
You are likely to lose your money to scammers. If you're not sure about the supplier's credibility and are willing to trust them with your money, you should avoid this payment method.
3. Western Union
Security: 0 of 5
This is the most secure payment method for any transaction in the world.
Western Union is not a good option as there are no means of recovering money. You should always ask suppliers to use another payment method that provides at least some buyer protection, even if they are trustworthy.
Western Union should not be used if the supplier is a member of your family. Even then, we recommend PayPal.
Western Union is great for sending money home to loved ones but not for businesses.
4. PayPal
Security: 4 of 5
Although not officially supported by Alibaba. PayPal is still a safe payment option for buyers.
You can ask suppliers to accept PayPal payments from outside of Alibaba.
PayPal's Buyer Protection Program is very secure when you send money through the "Goods and Services" option.
PayPal will refund your money as quickly and smoothly as possible if there are problems with your order.
5. Letter of Credit
Security: 4 of 5
Letter of Credit is very safe for both parties to the transaction. It does have some complicated procedures that could deter parties.
This is often the best option when purchases exceed $20,000. The letter of credit allows both parties to move forward with the transaction.
If you want to order safely on Alibaba, then you will now know which payment method you can use.
How to approach Alibaba suppliers
Now you are able to verify suppliers on Alibaba. You also know which payment method to use when dealing with them.
Now it's time to find out how to approach them. Make sure everything is simple for everyone.
These are the most important questions you should ask your email to find the best Alibaba suppliers.
Ask about Minimum Order Quantities (MOQs).
Although most listings will list the MOQs, it's not a problem to ask for a lower MOQ from your supplier.
Ask them for a lower minimum order quantity so that you can purchase a smaller number of products. This will allow you to sample and buy more.
If you're serious about your order, most overseas suppliers will agree to lower MOQs.
Negotiate Pricing For Samples
Samples are an essential part of any business. When it comes to selecting suppliers, samples can make or break your business.
Always request a sample before ordering. You can negotiate with suppliers to get a sample at a reduced price.
Many suppliers will offer to provide samples at a discounted price so that you can test the product's quality without having to pay full price.
Alibaba suppliers are sometimes so confident in the quality of their products that they will send you samples for free. However, this is rare as there are many people who abuse Alibaba's products. Alibaba suppliers rarely offer free samples.
Ask about production pricing
Ask suppliers about the cost of each unit to make.
Alibaba suppliers will usually give you prices between $4 and $5 per unit. However, you will need to know the exact cost of each unit so that you can plan your margins.
Learn more about production time
It is important to know when and how long your items will take to be made.
Ask them for the exact production dates so that you know when these products can be delivered to your customers.
People have been searching the internet for another thing. Many investors have wondered if it's safe to invest in Alibaba stock.
Alibaba Holdings is a well-respected company that has a lot of value on the stock market. Ecommerce businesses can multiply your investment quickly, so it's a smart idea to invest.
We are not investment advisors. You should do your research and only invest in companies you are absolutely certain about.
How do you buy from Alibaba without having to set up a company?
Alibaba allows you to buy products even if your company isn't listed. Simply enter your name in "Company" field when you register an account.
Alibaba's majority of suppliers are either manufacturers or trading companies that deal in bulk orders. Businesses that are able to order larger quantities are the most preferred buyers. Even if your business isn't big enough or you don't need large quantities, you can still contact suppliers who offer low MOQs.
Alibaba allows you to buy one item.
You can't normally buy single items from Alibaba. (Look into Alibaba alternatives). Alibaba is a wholesale marketplace where suppliers and sellers prefer to sell in bulk. There are however ways to purchase individual products. You will need to choose one of these options.
Ask for a sample from the seller/supplier. Most suppliers will provide you with one sample.
Ask smaller suppliers to sell you one product. They are likely to offer a lower price.
There is a strong wholesale market in which most buyers will buy stuff in smaller quantities. You can buy directly from suppliers with MOQs of 1 if they have it.
Alibaba Reviews
Before you make any judgements about how safe Alibaba is, please read the following. Listening to customers who have used the platform is a better option than judging it. Trust Pilot allowed me to see reviews from Alibaba. Here is what I discovered.
Alibaba received five stars from +10k customers, with 86% describing Alibaba as 'excellent '. This clearly shows that Alibaba users are very satisfied with their services.
FAQs
Q: Should I buy from Alibaba?
Alibaba is an ecommerce wholesale marketplace that sells bulk quantities of products. Alibaba is a great place to buy if you're an online retailer and need something in bulk. Alibaba is not the right place to purchase if you only need one product or a small quantity.
Q: Can I pay safely on Alibaba?
Alibaba is safe to make payments. You are fully protected up to the time that your products arrive at your home. Alibaba will refund your money if you don't receive the order. Alibaba offers three payment options.
AliPay and PayPal are the safest of all three options. You can verify the supply's credibility by checking the options for " Gold Supplier " and " Trading Assurance".
Q: What's the difference between Aliexpress and Alibaba?
Alibaba a b2b marketplace with Chinese manufacturers and wholesalers on its platforms, which sell the products in bulk to retailers. It doesn't sell to regular customers. Alibaba allows importers to purchase their merchandise at a discounted rate from Chinese manufacturers and suppliers.
Aliexpress sells product to regular customers. The same suppliers can be found on Aliexpress and Alibaba. It's an ecommerce marketplace that allows factories to sell their products at market prices.
Last words
We hope you find this article helpful if you are still unsure about buying from Alibaba.
It's always a good idea to conduct your own research, as each supplier is unique and makes it difficult to provide an exact answer to the question 'How safe is Alibaba?'.
Before making any purchase, we recommend that you read reviews about Alibaba suppliers and verify its rating. You should do your research and verify each supplier you are interested in doing business with.
It can be difficult to find a reliable supplier, but it can be very profitable for your company.
Don't be afraid to leave anyone or anything that seems shady. Alibaba has thousands of suppliers.