Reading Time:
8
minutes
Are you looking to make passive income from your home-based business? Or to start your own line for athleisure clothes? Elevate Sustainable Activewear is a clothing-creation website that can help. Drop-shipping for sustainable clothing is easy and eco-friendly. This new service makes it easy to sell, design, and ship your merchandise.
Elevate Sustainable Activewear is a platform that allows you to create sustainable merch for any business. The drop-shipping platform allows people to customize, buy and sell sustainable apparel and merchandise. You know how important it can be for your online brand or business to sell merchandise that promotes your product and generates excitement. Unfortunately, many apparel manufacturers don't practice eco-friendly manufacturing. Elevate Sustainable Activewear is a different company.
If you own a blog, business, or product, Elevate Sustainable Activewear is worth considering. The company plans to launch a mobile platform that offers drop-shipping and print-on demand technology for eco-friendly clothing options. It is hoped that the company will make it easier than ever to open a home-based business and generate passive income. This is what we want, right? Let's now take a look at the offerings of this service.
This platform is a great place to shop for sustainable clothing.
It's easier than ever to set up a business online and produce sustainable clothing. Elevate Sustainable Activewear gives you all the tools to make and ship your own sweatshirts and hats. You can upload your artwork and sell it on the platform. It allows you to earn passive income and encourages sustainable shopping. The best part is that there is no minimum inventory.
How eco-friendly is this platform for clothing creation?
Let's count the ways! This drop-shipping company is aiming to establish a zero waste platform. It will reward people who shop sustainably and reuse their clothes instead of throwing them away. Its number one priority is to ensure that the three Ps (products printing and packaging) are made from eco-friendly materials such as organic cotton, recycled plastic and biodegradable items. The inks used for DTG printing by the company are water-based and nontoxic. These sustainable products are also manufactured in safe working conditions by fair-paid workers.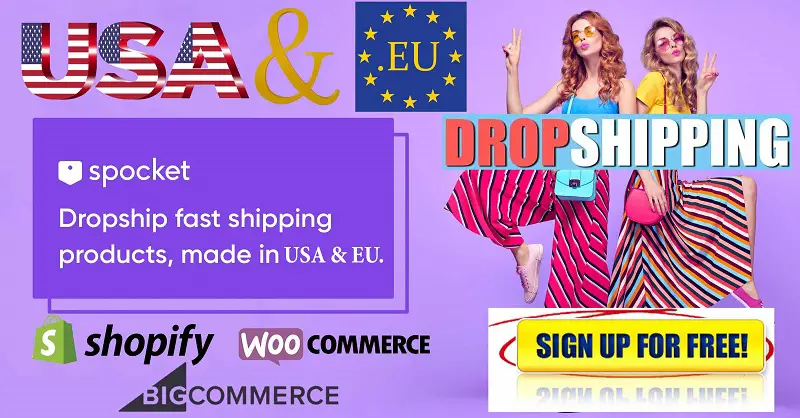 Drop-shipping and printing upon demand make it easy to create your own clothing
Do you hate the tedious and complicated process of making your own clothing line? Elevate Sustainable Activewear makes it easy. Elevate Sustainable Activewear makes it easy to start your own clothing line. You can only have your designs printed on the products after you order them. This prevents unnecessary pollution from mass production. It's easy to make professional mockups using the clothing samples and models of the company.
It allows wholesale storage and distribution
You can receive progressive discounts on drop-shipping platforms' wholesale services if you are a business owner. Also, every order comes with free samples. Free storage is available at the company, so you don't need to store sweatshirts or hats in your garage. This is a great service, especially if clutter is a problem in your home.
For shopping sustainably, you'll get points
Did you know that Elevate Sustainable Activewear wanted to reward customers who shop sustainably? The company plans to make this dream a reality through a rewards program that allows people to earn Respect points. These can be used to get discounts or free products. This company hopes to create a circular economy where people can resell their unwanted clothing so that they don't end up in the garbage.
You can customize your clothes as you wish
The sky is the limit when it comes to designing for drop-shipping platforms. Any apparel that the company sells can be printed or embossed with your unique graphic design. You can also use designs from other designers or Elevate Sustainable Activewear brand designs. It doesn't matter what design you are trying to achieve, it will look exactly how you imagined.
This platform allows you to create clothing from print-on-demand.
Elevate Sustainable Activewear makes sustainable athleisure clothes. Your favorite piece of clothing is likely the sweatshirt that you wear every day or the t-shirt that has the perfect logo. You can create a variety of leisure, workout, comfort, performance, or leisure clothes with Elevate Sustainable Activewear. You can rest assured that your customers will love the merchandise that you create.
What is the market's purpose?
With its online marketplace, this drop-shipping platform makes it easy to sell your creations. You can upload your designs and earn royalties. You can also sell your designs through your own website and keep the profits. This service removes the hassle of creating merchandise or starting a clothing business.
Elevate Sustainable Activewear's clothing creation platform makes it easy and sustainable to create your own merchandise. This company has a zero waste policy and uses sustainable materials to make environmentally-friendly clothing. You can even sell your creations on the marketplace. This is a great service for anyone who runs a business from home.
The environmental impact of fast fashion has led to a steady decline in popularity over the last decade.
Research shows that nearly half of fast fashion retailers experienced a drop in sales. A survey also revealed that 66% of respondents said sustainability was a factor when buying clothing products.
Dropshipping clothing stores should take this opportunity to promote sustainable selling practices and improve their shipping methods.
It is crucial to work with sustainable, earth-friendly dropshipping suppliers in order to achieve this. We'll show you 10 of the best.
Rawganique was founded in 1997 and is an organic, small-scale international dropshipper and fashion clothing manufacturer. It is based in the USA.
Rawganique is a unique apparel company that grows, weaves and knits its own chemical-free cotton, hemp, and linen fashion clothes. This allows Rawganique to maintain end-to-end purity, making products that are safe for people, animals and the environment.
Pros
Worldwide blind dropshipping within 2-12 days from US and EU warehouses
10%-15% discounts for dropshipping orders.
You can pay with Visa, Mastercard and Discover.
Cons
Dropshipping is not an option.
No custom packaging or labeling
Pricing
Shipping costs: Prices start at $6 for US orders, and $16 for international orders.
Dropshipping is completely free with Rawganique.
Green Stitch Fashion is the second. A seasoned designer founded this sustainable and eco-friendly dropshipping provider in 2018. It offers timeless, natural dyed and plant-based clothing.
Green Stitch Fashion offers a limited selection of organic tops and jackets as well as dresses and bottoms in a variety of niches.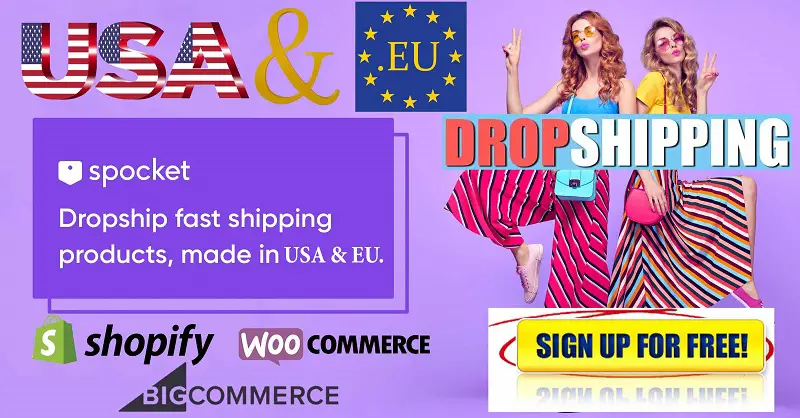 Pros
International shipping. It takes approximately 5-7 business days for all US/Canada orders to reach their destinations.
You can pay with Paypal or major credit/debit card.
Cons
No Dropshipping App (Sync the catalog through Modalyst Shopify App).
There are no personalized branding services.
There isn't a lot of choice in clothing.
Pricing
Shipping costs: Prices start at $5 for US orders, and $10-$15 to international orders.
Subscription fees: These are only for the delivery and product costs.
La Palma Eco Beachwear is a dropshipping supplier that specializes in sustainable board shorts made from recycled plastic bottles. They are produced in a responsible manner with the environment as well as with vulnerable communities of Colombia.
Pros
International shipping. It takes approximately 5-7 business days for all US/Canada orders to reach their destinations.
You can pay with Paypal or major credit/debit card.
Cons
Dropshipping is not possible (Sync the product catalogue via Modalyst).
Dropshipping branding solutions are not available.
You don't have a large selection of products.
Pricing
Shipping costs: Orders within the USA start at $5 and orders outside the US will cost $10-$15.
Subscriber Fees are Free
Green Apple Active is the next dropshipper of organic and eco-conscious clothing. It has grown rapidly to be the brand supplier for companies like Urban Flex, Avia and So Sporty over the past 29 year.
Green Apple Active, as the name implies, specializes in non-chemical and biodegradable dropshipping activewear. It also offers fitness clothes made only from natural raw materials such as certified organic cotton and organically grown bamboo. Fair labor conditions are guaranteed by the company's factories, which have been WRAP-certified.
Pros
Worldwide shipping (within 3 to 5 days for the US).
Within 24-48 hours, process orders
Accept Visa, Mastercard and American Express.
Cons
Dropshipping is not available.
There are no branding services.
Pricing
Shipping costs: Starting at $5
There are no subscription fees.
Modalyst hosts 1K+ US and EU, UK, Australia and Chinese sellers in all sizes and shapes. These include private-label brands and indie companies as well as eco-friendly apparel manufacturers and AliExpress agents. They also sell factory-direct wholesalers.
There are currently over 350K entrepreneurs and online businesses using the platform. They have imported 10M+ products to dropshipping shops and reached more than 50M worldwide customers.
Modalyst's official technology partner with Alibaba Dropshipping Center is another strength. This allows you to dropship Alibaba products without any MOQ.
Pros
International orders can be delivered in 15 business days, while domestic orders typically take between 4-7 days and 5-10 days.
You can pay with Paypal, credit cards or debit cards.
Connect with Shopify and BigCommerce.
Cons
Some sellers do not ship internationally.
Shipping costs are high for a variety of items.
There are no custom packaging options.
Processing times can take up 10 days.
Pricing
Shipping costs: Starting at $3 (Some items come with free shipping).
Modalyst subscription fees: Modalyst is free to use for up 25 imported products. To remove the limit, you can pay $35/month for a paid plan.
Spocket updates top-selling products with a track record in sales every week. This allows you to spot the best dropshipping products of top organic fashion clothing vendors in the USA and EU.
Over 60K merchants trust the platform and it has been featured in Forbes, Techstars, GeekWire, and Techstars.
Pros
Global delivery is possible with an average shipping time between 2-7 days for most US/EU countries.
All products eligible for discounts of 30-40%
Invoicing for brands
Accept credit cards
Compatible with Shopify and BigCommerce, Wix. WooCommerce. Squarespace. Felex.
Cons
Some sellers do not ship internationally.
No custom packaging
Processing times can take up to 10 business days.
International orders can be delivered within 30 days
Pricing
Shipping costs: Starting at $1.5 (Many sellers offer shipping free of charge).
Dropshipping Earth-friendly and Sustainable Products from Spocket is $24 per month
Launched in the early 90s in the USA, Royal Apparel is the top New York fashion distributor of socially responsible, environmentally-friendly, and ethically sourced wholesale dropshipping clothes.
The company stocks a large product range and can make garments to your specifications.
Dropshipping and buying Royal Apparel products can include branding, embroidery, stitching, dip dyeing and silkscreen printing.
Pros
FedEx and UPS offer fast international shipping
Get personalized branding services.
American Express, Visa, Mastercard, Discover and Mastercard accepted for payment
Cons
Dropshipping is not an option.
Orders outside the USA are subject to high shipping costs.
Pricing
Shipping costs starting at $9 All orders above $250 qualify for free shipping to the USA
Subscriber Fees
KinCustom is a supplier of end-to-end organic and sustainable clothing dropshipping with fulfillment centers in China.
It has over 10 years experience and can offer custom products with minimal environmental impact.
KinCustom's goods are handcrafted to order and made with ethically sourced materials. They also come in 100% recycled packaging.
You can print on-demand or dropship from this supplier with its extensive collection of eco-friendly apparel.
Pros
DHL, FedEx and UPS offer international shipping within 7-10 days.
Bulk Order Discounts (Up to 45%)
Custom branding available starting at $1.99 per product
Accept credit/debit and Paypal cards.
Integrations with Etsy and Shopify, Big Cartel. Weebly, Squarespace. BigCommerce.
Cons
It may take up to 3-5 business days to complete orders
Shipping delays might happen.
Pricing
Shipping costs: Flat rate shipping fees of $4.99 for Economy shipping, and $6.99 Premium shipping.
Subscriber Fees
T-Pop is another dropshipping provider that offers fast printing-on-demand and has the largest selection of sustainable fashion clothing.
The company only works with suppliers who are committed to a sustainable approach and respect for the environment as well as human labor. It also uses resource-efficient printing techniques, as well as ink that has been Oeko-Tex certified, GOTS and VEGAN.
T-Pop also ships all orders without plastics via biodegradable cardboard envelopes, and through the top carbon-neutral postal service providers in the world to reduce the environmental footprint.
Pros
Delivery to France takes 2-3 working days. Deliver to the European Union takes 3-10 days. The rest of the world takes between 5-14 working days.
Logos and social network information are free. Also, thank you notes can be added to packages and packing slips.
Freely translate your slips automatically according to the language of your shipping destination.
Add package inserts (flyers and thank-you cards) to your order.
Merchants who meet certain sales thresholds each month receive discounts of 5%-10%
Paypal and major credit/debit card are available as payment options.
Integrate Shopify, WooCommerce and Etsy.
Cons
There is not enough variety.
It may take up to 4 days for orders to be printed.
Pricing
Shipping costs: EUR3.95 to EUR10.6 for the initial product, EUR1.00 to EUR6.00 each for subsequent products
Subscriber Fees are Free