Reading Time:
9
minutes
How to sell custom products on Shopify?
Do you wonder if it is worth your time to sell custom-made products online? Selling online offers the opportunity to offer personalized, customizable items. Customers love the ability to customize their order by selecting from a variety of colors, sizes and engraving options. It can be very attractive to have a product that is customizable.
The stats speak louder than words:
59% of shoppers believe that retailers offering product personalization are more likely than others to offer the exact product they want.
53% of respondents believe that online shops with product personalization are more customer-oriented and supportive, and offer better services.
Customers are 56% more likely to return to websites that offer products recommendations.
These buyers are more likely than 45% to make a purchase from such a website.
Customers can choose from a variety of options and then add their unique touch to create custom products. You can personalize items by adding text, dates, or special graphics.
Shopify is one of the most flexible eCommerce platforms. Merchants can create customized offerings by adding product variants to their products. Before you begin to add products, you should consider how you plan to sell your custom goods.
Which types of customizable products are you planning to sell?
Are the customizations different from one item to another? If so, would you need more than one product template?
What options will you offer your customers?
What way will you show the choices? Are there multiple choices?
How can you show personalization?
How do you manage your inventory?
It is important to remember that customers will choose their options more often than they need. We recommend that you limit the options available and make those options as clear as possible.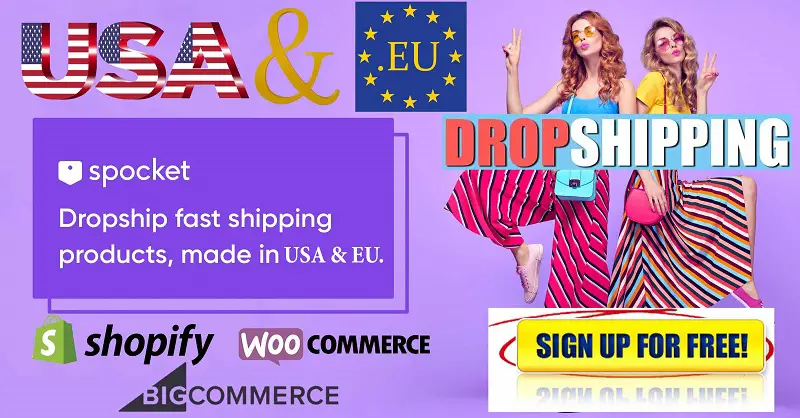 Once you have this figured out, adding product options and variants is easy.
You can create a new product using options. Follow the steps below.
Click on 'Products' to add a new product.
After you have filled out all fields, scroll down to the "Variants" tab.
You can enter the name of the option and its values (comma separated) here
Click the "Another option" button to add more options
You can also identify each option's unique SKU or barcode by clicking the link next to it.
When done, click 'Save'.
Shopify restricts the number of options available to three and only allows for around 100 variations. If you want to add more options or custom text fields (for instance, for adding monograms), then visit the Shopify App Store. There you will find several solutions which extend the default platform's functionality.
Now you can add custom options to your product. The challenge now is to show all of these options without confusing your customers or compromising your shop's design. Personalized gifts can only be sold by knowing the best way to show your products.
You can always trust good product photos to reflect the client's choice if you have limited personalization options. If you allow for changes in color, material or patterns, this works well. You can easily achieve it with some product visualization tools from.
When your personalization becomes more personal, it's time for a custom designer. This is especially useful when customers want to personalize your products with a quote, name or date.
This software is ideal for product designers and previewers that take into account your designs. You can upload your original design and let customers customize it, creating their own products. You can ensure a high-quality print and design while creating unique designs that reflect your brand.
Take Customly as an example. It's easy to add it to your Shopify store. It doesn't require you to add another step (the famous personalize button), before you can add to your cart. It adds a dynamic preview to the place where your product photo used to be. This removes shopping friction and customer uncertainty.
Clients can customize online using the web 2 print tools. After each purchase, you will be able to download high-quality files. Your Shopify Admin panel will display your orders as usual, but there will be a link to the ready-to-print file. Customily will automatically generate files that can be used for engraving or printing.
You can also connect with any supplier of PODs and send them production files in CVS format to automate the fulfillment process.
You'll be able to feed two birds with one hand since you will be a step ahead in setting up your production process and making personalization easy . It is important to have a plan in place to ensure that personalized products are delivered on time. It is essential to have a way to convert customers' preferences into personalized products.
Let's not get into that – let's move on to the next post.
Have you ever tried personalizing products in your Shopify store ? Customily is free for 9 days. Get started today and get into the world personalized products! You can personalize Customily with unlimited options and get free clipart to make even more amazing products.
Shopify Custom Product Options
Shopify allows you to create custom products without the need for an app. This tutorial by ecomexperts.io shows you how to create customized products. By entering a line code in your backend, you can create customizable products.
To add customization information to products, you can edit your theme code. This tutorial will show you how to create a template with an engraving form. The form will say "name for engraving." Customers can then have their products engraved. Shopify offers many customization options. This is only one example. Continue reading to learn more about Shopify's custom product options.
Shopify: The Best Custom Product Options
Online Store allows you to create Shopify products that are customizable. Click on the theme you want to use and then click Actions. Click Duplicate in the dropdown menu.
Once you have created a duplicate of your code, go to the Code Editor.
Click on Actions and then click Edit Code from the dropdown menu.
Click on Add a template in the Templates section. Select the Product template.
The template name should be Customizable. Copy the name and paste it from the documents. In case of mispellings or unintentional spaces, it is important to copy the name and paste it. The name will be displayed in all other parts of the code on the website.
Next, locate the code line that says "section template." Use Command F (Mac) or Control F (Windows). It should be replaced with "product customizable templates."
Scroll down to Sections. Click on "Add a new section". Paste the "product customizable template" from the document. You will see a small piece of code that you don't need. Select all of it and delete it. It can be saved.
Return to the Sections section. Click on "product product template" to find it. Select Copy. Return to Sections and choose "product customizable templates". Select paste.
Products with custom options
Create custom fields on an external website to allow Shopify to offer custom product options. It allows you to create your own form. A preview will be displayed on the right. The website will generate the code automatically for you, so you don't have to do it manually. It can create long text, radio buttons, or dropdowns.
This tutorial will focus on a short text. Click Required to copy the text and save it to your clipboard. Now, go back into the code. Go to Sections to change the product customizable template. Copy the code from the website to your "r" code. Type "submit" and do a Control/ Command F. This will be your Add to Cart button. Paste the code below the button. It should be placed either before or after the block. Click Save and space it.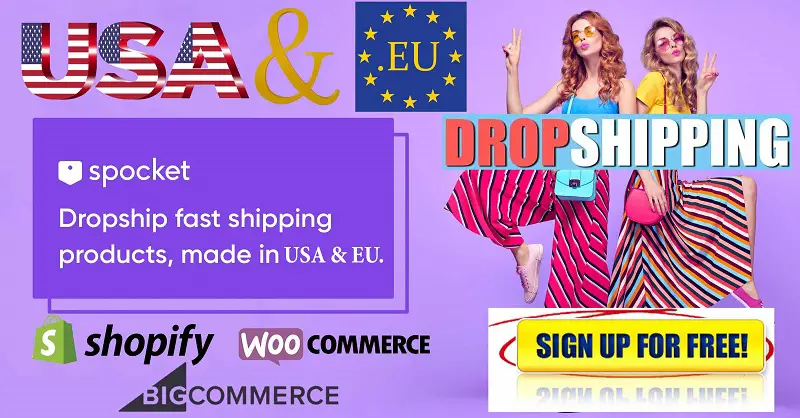 You can check the online shop to see if it has been saved previously. You can't change the product templates because the version isn't yet live. Click on Action and click Publish.
You will now need to modify the template. Select the product you wish to have the engraving done. Select the "product customizable template" option from Theme Templates. Save. Click the product in your online shop. A field indicating "Your name for engraving" should appear.
ShopPad Shopify offers endless options
ShopPad's Infinite Options app allows you to create custom options for customers. Ecomexperts offers an Infinite Options Shopify tutorial. The Infinite Options tutorial can be found by clicking here. Customers can design their products using the Infinite Options app. Shopify offers infinite product options to your customers with Infinite Options Shopify.
Shopify Custom Product Designer
Imprintnext integrates seamlessly with Shopify's e-commerce site. It is easy to use, safe, and quick for any type of decoration shop or print shop that sells customized apparel, signage, and promotional products. Imprintnext Product Design Software is available for any business size. It has all the tools you need to easily take orders, print and sell from your location.
Are you looking for Shopify Product Designer tool?
Shopify's intuitive designer studio is ideal for creating an online store. It works with Shopify's basic, standard, advanced, and plus versions. You can use the powerful dashboard to design multiple products and decoration options. With just one click, you can import over 10000+ products. This saves you a lot of time when uploading and managing your online store's merchandise. To upload unlimited products, you can use custom product mockups.
Shopify Product Designer App Features
ImprintNext, a platform that allows you to manage all aspects of your custom-printed merchandise business through your Shopify store, is all-in-one. It includes a job card manager, supplier catalog integration, production calendar, quotation, and more. ImprintNext gives you the tools to make your business more profitable.
Sell personalized merchandise
Customers can design any type of product. This works for apparel, stickers, phone cases and signs, as well as banners and banners. Businesses can offer a wide variety of products to appeal to a wide customer base.
All types of products can be customized
Product designers are not restricted to apparel products. Businesses can now offer a wide range of configurable and customizable products with this tool.
Masking of product images
Give your customers a specific area where they can add their designs. You can limit the areas where your design will be displayed with Product image masking. i.e. It limits the ability of customers to add designs in Camera and Flash areas to Mobiles Cases.
Print-Ready Outputs
Shopify Product Designer makes it easy to create print-ready output files without having to waste time. You get the print-ready file immediately after your customers place an order. This saves you time and reduces the hassle. Now you can grab a cup and go.
Panel of Intuitive Administrators
Shopify Product Designer Extension makes managing back-office tasks easy. The admin panel allows shop owners and authorized users to manage design-related paraphernalia and print methods, prepare quotes and complete other tasks.
Compatible with multiple print formats
Shopify Product Designer software can generate multiple print files in PNG and JPG according to your requirements.
Best Shopify Product Customizer
Content is the king, they say. Customization is second. There are many options. The best Shopify product customiser for your business might be different from the others. Let's first agree that a product customizer will be right for you. It's a good idea for all Shopifshopifyy businesses. Shopify customers want personalization and engaging shopping experiences. Shoppers see their purchases as a reflection on their personality. With so many options, it is critical that brand managers seriously consider product customization.
We were forced to shop online for the first time in modern times, but our desire to purchase was just as strong when we could go to the store. This was even more. Smart brands improved their eCommerce capabilities and almost every customer was taught to expect more from their online shopping experience. Some brands also started offering greater product customization. The competition in eCommerce is only a click away, so it's safe for us to assume that the ones offering customization will win.
It's obvious that Shopify stores will need to offer product customization. Each business and each category have their own needs. What Shopify product customizer is best for you? When analyzing your options, there are many functions, tools, or qualities that you should consider. Some brands might be ready to offer customization and then move on, while others may want to make investments in scalable options that will allow for future growth. There is a platform that suits everyone's needs. Let's take an in-depth look at some popular Shopify platforms to help you find the right Shopify product customizer.
Products Options & Customizer
The name is enough. The name gives you an idea. Shopify's Product Options and Customers app allows stores to offer their customers the ability to modify the inventory available based on a few variations. It also offers a Font Picker, Date Picker and Swatch Picker. Bulk actions are available for large orders. The app also allows for upcharging. This is great news for Shopify, but may turn away some customers. The Product Options and Customizer is a basic customization option that could be useful for anyone just starting out with the new technology.
Zakeke Product Customizer
Zakeke's Shopify product customizer is easy to use. This will be a big selling point for small businesses. The monthly cost is very affordable, making it an attractive option for businesses that are trying to keep their bottom lines in check. It's easy to use and requires very little manpower. Shopify store owners can set up customizations and then deliver them in just a few steps. Zakeke is an excellent Shopify product customizer that can be used by Shopify stores with small inventories.
You can customize
Customify is known for its fun names. This is a great tool for people who buy in bulk, such as bars and coffee shops, and want to promote fun swag, like T-shirts, hoodies, and pint glasses. They also offer a large selection of clip art options that would be useful for companies without a budget.
Inkybay
Inkybay is a great choice for those who plan to upload images to print shops. Inkybay is an intuitive and easy-to-use app that can be used for almost any product. Inkybay offers a product configurator as well as a visualizer so that brands can offer product customization to their customers. Inkybay is an excellent tool for small businesses that want to see if product customization might be beneficial for their overall digital marketing strategy.
Shopstorm
Shopstorm's Product Customizer stands out by breaking Shopify's 100-variant limit and three-down limits. It also features a modern, sleek design that makes it easy to use for even novice digital marketers.
Threekit
Threekit is the leading platform for Shopify product customizers looking to scale. Threekit has been helping brands across all categories design, develop and build superior visual experiences, including product configurators, for many years. Shopify businesses may not require scalability to retain their market share, but premium products will benefit from a partner that can handle future growth. Premium products need to have better quality 3D visuals.
Threekit is a Hollywood CGI company. Their founders were involved in big-budget TV series like Game of Thrones and Marvel films. Threekit partners with brands to get the same state-ofthe-art quality in their Shopify store. Threekit's virtual photographers work closely with their clients to make sure they get exactly what they want. They can also create virtually unlimited combinations to give shoppers an endless number of options. A platform that allows customers to brown any product on the market in real-time is the best way to empower consumers to personalize products.