Reading Time:
13
minutes
For entrepreneurs looking to start a business, the best UK Print on Demand companies are a great solution. You can make a variety of products with a UK Print on Demand company without spending a lot on manufacturing or fulfillment.
Dropshipping is a popular form of ecommerce. Print on Demand is one of the most sought-after ecommerce options. It's important to note that not all POD businesses will ship to the UK. It is a great way to increase your sales and success without spending too much on the initial setup.
We've compiled a list of the top POD UK companies to help you make the most out of your Print on Demand strategy.
Printful
Printful is the most well-known Print on Demand company. Printful has a global presence and sells a variety of products with customizable options to meet your needs. Printful products can be personalized with cut and sew, embroidery and sublimation printing strategies.
Printful's dedication to helping business owners get into the POD industry as quickly as possible is part of what makes it so appealing. The interface is simple and easy to use with clear guidelines that will help you get started. You can also use the mock-up generator to add your designs to possible products and see how they will look.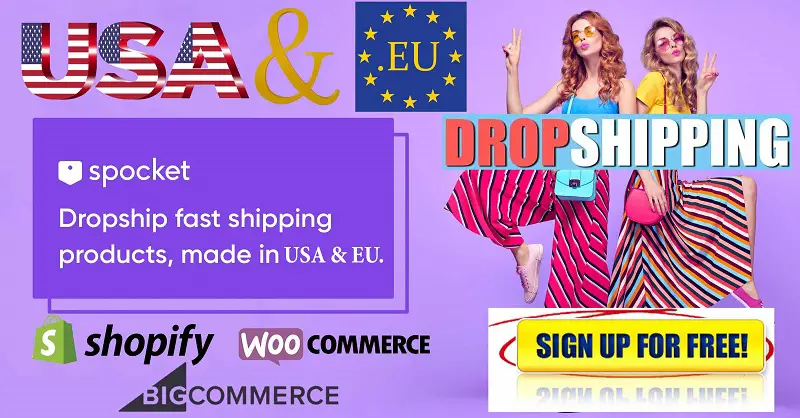 Printful allows you to brand your products in many different ways. Printful allows you to add branding to packaging and products. You can even access marketing videos and graphic design.
Printful also has UK-based fulfilment centers, so it's easy to ship items to customers overseas.
Pricing
UK companies who want to invest in Print On Demand opportunities will not be charged an initial or monthly cost. The base cost of the products you wish to ship to your customer and any additional costs such as customizing and shipping will be paid by you. Printful offers tools that will help you estimate your expenses.
Pros
Fulfillment centre in the UK
Many branding and customization options
Customer service is very helpful
A wide range of products
To help you design products, use the mock-up maker
Sample Orders with a 20% Discount
Integrations with top site builders
Cons
With other vendors, profit margins may be higher
It can be difficult to set up shipping settings
Best for
Printful is widely considered one of the most useful "all-around" POD tools. It's simple to get started with your journey thanks to the UK's local fulfilment centres. Printful's mock-up generator is also a great tool for creating designs.
Printify
Printify, which is similar to Printful, is one of the most well-known POD companies around the globe and a popular choice for UK entrepreneurs. Printify allows you to customize hundreds of products and have them shipped in the UK or Northern Ireland. You can customize your products with the mock-up generator, which is free and easy.
Printify provides many of the same features as leading print-on demand vendors, including direct to garment and cut-and-sew to embroidery. Printify also offers access to a variety of partners so that you can find exactly what you need for your business. This could be the right place for you if you are looking for an easy and flexible way to start your sales career.
Printify's catalog includes everything you need for home and clothing. You can also get quick shipping options to keep your customers happy. Printify has an extensive community that can provide additional assistance to you when you need it. Printify integrates with top tools such as Shopify, Wix and Etsy.
Pricing
Printify's basic version is completely free. You don't have to pay any monthly fees or expenses. Printify is also different from other POD companies in that it offers a premium package which gives users 20% off on all orders. This will allow you to scale your business with greater profit margins.
Pros
A wide range of customization options available
Save with the Premium Plan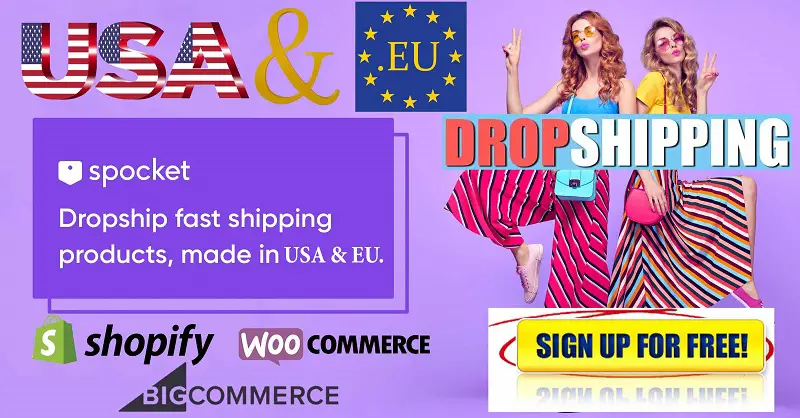 It is easy to use and flexible
Shipping options to the UK are excellent
Multiple reputable senders are available
It is easy to obtain mock-ups for your work
Integrations with top site builders
Cons
It can take some time to find the right partner
There are many quality options
Best for
Printify is a great choice if you are looking for an easy way to quickly produce a variety of products. If you are growing your business quickly and need to lower costs, you can get discounts on high volume sales.
Prodigi
Prodigi may not be as well-known in some areas of the world for printing on demand as Printful or Printify. The company is rapidly growing and will soon be a popular choice for businesses of all sizes. Prodigi provides Print on Demand services in the UK and other countries around the globe. This is a great combination of technology support and service. With 50 labs located around the globe, there are over 500,000 products available.
Prodigi promises to make printing on demand easy for beginners by offering local manufacturing and distribution for all brands. Prodigi's headquarters is in the UK with offices in London and Alton as well as Cardiff. Prodigi has its own manufacturing team, as well as selected outsourced partners.
Prodigi has been trusted by some of the most respected companies in the UK such as the Royal Society, Natural History Museum and Royal Museums Greenwich. It is easy to browse their products and get started selling them in no time.
Pricing
Prodigi, like most POD UK businesses, allows users to sign-up for free and begin selling as soon as possible. The cost of the base product, customization and shipping fees will be charged to your account. Prices will vary depending on what you are selling and how much customization you do.
Pros
A wide range of high-quality products
Amazing professional partners all over the world
A trusted brand with lots prestige
The UK headquarters
Environment that is easy to use
Integrates with top website builders
It is easy to upload bulk products
Cons
It can take some time to ship certain products
Some items may be quite expensive
Best for
Prodigi is a great print on demand company that UK sellers can use to quickly get their creative works in front customers. You have many product options and can expect fast, efficient and high-quality services.
Two Fifteen
Two Fifteen, another excellent POD company that has a greater presence in the UK than anywhere else in the world is another example. This company is known for its creative selling. Two Fifteen provides real-time shipping information to help you prepare customers correctly. This is a great tool for companies who want to offer exceptional customer service.
Two Fifteen allows you to place orders in any way you like, choosing from a wide range of products. You can either manually choose items and place orders, or you can install an app for websites like WooCommerce and Shopify. Two Fifteen has its own API so that you can create your own apps.
Two Fifteen is a top UK company for POD selling. They promise local production facilities to speed up orders. You can have products shipped out in as little as 5 days. There are also low-cost shipping partners that will ship your product quickly. The company offers great customer service from friendly, knowledgeable staff.
Two Fifteen provides instant shipping cost estimates, so that you can quickly determine the price and how much each product will cost. For your peace of mind, the company has strong environmental and ethical policies.
Pricing
Like many POD companies the Two Fifteen technology can be used for free. You only pay for the printing method you choose, the base product and shipping costs. So you can know the right margins and how much each item will cost, you can calculate its total cost in advance.
Pros
Ethical and sustainable
For fast shipping, based in the UK
Rapid production
Excellent customer service
Many real-time insights on shipping
A good selection of products
API integrations and integrations with top tools
Cons
There are not as many products available as there are alternatives.
It can be difficult to ship certain places
Best for
Two Fifteen, a UK-focused printing on demand company that ships within the UK is a great option. Two Fifteen offers a wide range of products, great shipping and production times, as well as great customer service.
Sellfy
Sellfy, an eCommerce platform based in Europe, has really gained momentum since 2011. They started out as a digital platform for filmmakers, writers, and designers. But, they recently added print-on-demand to their offerings.
Sellfy is a unique POD provider that offers merchandise with a different approach. They allow you to design and customize a variety of products. Additionally, they provide an all-in one platform to launch your online business. Sellfy allows you to create an online storefront and take advantage of the inbuilt marketing tools.
Sellfy does not take a commission for each product that you sell. Instead, Sellfy charges a monthly charge to cover your web hosting and web building tools as well as product manufacturing and marketing functionality.
It is easy to create products. Upload a file to create a digital product or upload it as a digital download. You can search Sellfy's product catalogue and select a product type when you add a POD item. You'll then be prompted for your design. Once you are done, simply save the item for your store. Easy, right?
Sellfy handles all inventory issues, including shipping and taxes. This allows you to focus on creating your perfect POD products. Sellfy lets you customize your product labels, graphics, and colors. You can also choose from embroidery options. These options cost $6.50 each file conversion. Sellfy staff will review your design and convert it into an embroidering pattern using the correct stitching, thread type, material, and other details.
There are many product options:
Sweatshirts
Hoodies
Shirts
Tank tops
Bags
Phone case
Mugs
Stickers
Posters
Sellfy allows you to create product links that you can use on social media. The tracking pixels can be added to your Sellfy account to help you monitor your Twitter and Facebook marketing efforts.
Sellfy has built-in marketing tools that allow you to set up promotions. These include email reminders and discount codes. Customers can also share products via social media.
Pricing
When you make a sale, Sellfy takes out the print-on-demand manufacturing cost of Sellfy. Customers pay shipping costs and taxes when they make a purchase. You can add a monthly or annual payment plan to cover your storefront and marketing tools.
Sellfy offers a free plan that allows you to create a store with up to 10 products. The free plan does not include any marketing tools but you will still have the same options for customizing your website. There won't be a transaction charge.
Sellfy's freemium service is then extended to the paid plans. All plans come with a free 14-day trial. You'll be charged upwards of $19 per month. The most expensive plan is $99 per month, based on annual billing.
All paid plans include print on demand services, digital product sales, and Sellfy's marketing tools. You can also expect to receive more product upselling and marketing options with the higher priced plans, such as popups and email marketing.
Pros
Sellfy does not take a commission for product sales.
Sellfy offers many customization options including 40 color options and custom apparel labels.
Shipping and transaction fees are not charged to the customer.
Shoppers can choose from multiple payment options such as Stripe, PayPal or credit or debit cards. You also have the option to offer digital wallets.
Cons
Paid plans limit how many sales you can make in a given year. You'll need to upgrade to a better plan if you exceed that limit.
Sellfy offers only six native integrations
You can only list ten products in your free plan.
Some POD platforms also integrate with marketplaces such as Etsy (take Printful for instance), making it easier access to an existing audience. Sellfy, however, doesn't have a connection to these more established platforms.
Sellfy has recently ended their affiliate program.
Best for
Sellfy makes it easy to start an eCommerce business. It offers a centralized platform that allows you to manage your online store, marketing and products all from one place. It's an excellent choice for beginners in eCommerce who want a simple and easy way to launch their business.
Spreadshirt
Spreadshirt is a great resource for finding POD companies. Spreadshirt is a flexible print on demand service provider that supports companies around the world, including the UK. There are many products to choose from so you can create a selection that suits your customers. You also have endless customization options.
Spreadshirt makes selling online quick and simple. It also provides step-by-step guidance to help you get the most out of your store. Spreadshirt is also incredibly eco-friendly, which can make your business stand apart from the rest. Spreadshirt can be used to inform your customers that the printing and production process you use is highly sustainable.
Spreadshirt is one the most trusted POD companies today. They have transparent information about shipping costs and production methods. Spreadshirt sellers on the market and the Spreadshirt team can provide decent support and guidance.
You have two options: you can do your advertising from scratch or use the Spreadshirt marketplace to increase your chances of finding customers fast.
Pricing
Spreadshirt uses the POD pricing model. Business leaders are asked to pay the basic costs of making their item and any shipping expenses within the UK. Spreadshirt products are competitively priced, but the price you pay will vary depending on how far you ship and what customizations you add to the item.
Pros
Easy marketplace to find customers
You can use a variety of payment options
Ethical and sustainable
Artists have the opportunity to earn
Simple backend environment
You have a wide range of options and customizations
Base products at an affordable price
Great community support
Cons
It can be hard to be different in the market
It is possible to spend a lot on custom designs
Best for
Spreadshirt is an excellent product for businesses just starting to sell POD in the UK. Spreadshirt allows you to quickly choose from a variety of products and list them on the marketplace. This will increase your sales chances.
Inkthreadable
Inkthreadable, a UK-based print on demand service, offers a wide range of products. With more than 200 products available, the company makes it easy for you to sell online a wide range of products. It ships internationally and can also be connected to your online store via a variety of integrations, such as WooCommerce or Shopify. The custom API can also be used if you have an application.
Inkthreadable is one the most environmentally-friendly POD companies around. It uses sustainable packaging and carefully selects clothing items. All orders are printed in the UK and sent to customers within seven working days. Automating the majority of your fulfillment process is possible.
Although Inkthreadable doesn't have as many products than Printful, it has everything you need including mugs and hoodies. The "core" range can be used to ship products that sell faster and in higher quantities.
Pricing
The Inkthreadable platform is free, but you'll need to pay all shipping and manufacturing costs. Prices can vary depending on what customizations you choose and where you ship to.
Pros
Eco-friendly and sustainable
Fantastic "core" range for quick shipping
UK fulfilment center
Easy-to-use environment
Integrations with existing tools
Custom API available
Good quality
Cons
Some items are more expensive than others.
Shipping may be slower outside the UK
Best for
Inkthreadable is a great choice if you are looking to establish a more sustainable and greener print on demand business in the UK. This vendor stands out because of its eco-friendly approach to sales fulfillment.
Snuggle
Although the Snuggle brand isn't the most popular in the world for POD selling, it is a great choice for UK sellers of all types. The company guarantees the highest quality prints at affordable prices so that you can establish a solid reputation for your business. Printing is possible with no minimum order and wholesaling options are available.
Snuggle promises stunning prints using state-of the-art equipment so that you don't have any worries about substandard products. You'll receive excellent customer service and a company that is always improving its performance. It can be hard to find great service in dropshipping or POD.
Snuggle strives to make its prices as affordable as possible so that you don't have to pay more for shipping and base items. If you need an item delivered quickly, express shipping is available.
Pricing
Snuggle charges are determined by your requirements. Snuggle does all it can to keep costs low. You should expect reasonable fees for customizations, base products, and shipping. If you have any special requests, you can contact the team to find out more about fees.
Pros
Excellent customer service
High-tech printing technology
Excellent speedy service
Express shipping options
Wholesaling is available
No minimum order requirements
Cons
There are only a few product options
It is not the best option for customization
Best for
Snuggle is able to offer excellent service if that's what you consider most important when selecting a POD company. Snuggle ensures that every business receives the support it requires to succeed.
Pwinty
Pwinty, a powerful API solution that makes printing on demand easy, can be added to any existing website or mobile app. Pwinty offers a different way to print on demand than other businesses. It gives you access to a global network to create and ship your products.
Frame pictures, t-shirts and 3D objects such as mugs are just a few of the many personalized items that you can choose from. There aren't nearly as many options as you would find at other market leaders but you will have enough to meet your business's needs.
Pwinty labs are available 24/7 to ship all orders within 48 hours. There is no cost for signing up and there are no hidden fees. You can sell your products worldwide thanks to the global network of fulfillment and shipping centers. All products come with white labels, so they appear to be coming from you.
Pricing
Pwinty, as mentioned, is free to use. There are no monthly subscription fees or charges. You only pay the cost of the product, and any shipping fees. There are no setup charges and there is no requirement to place any minimum orders.
Pros
There are no unexpected charges
Excellent global network
Shipping and fulfilment very fast
White-labelling can help you grow your brand
Base products at low prices
There are many options for 3D printing
Cons
There are some limitations to customization
Depending on the product you choose, it can be quite expensive
Best for
If you are looking for speed and flexibility, Pwinty is a great POD provider. The 3D printing service allows you to create many items and most items can be shipped out in less than 48 hours.
Contrado
Contrado, a new provider of print on demand products, is growing in popularity in the UK. Contrado offers a wide range of print on demand products that will allow European sellers to bring their ideas to life. Contrado is a great tool for artists, with a highly aesthetically-focused approach to selling. There are just under 500 products you can sell and you can be sure that you are protecting the environment with sustainably sourced materials.
Contrado is the ideal choice for business owners looking to stand out among the crowd. It ethically manufactures all your products in the UK, in London. This allows you to have a low-waste production process, minimal carbon footprint, and a fast production time. You can be sure that everything is made in-house by Contrado. There are no subcontractors.
Contrado has a variety of branding options that will help you stand out among the crowd. These include unique labels and dispatch notes. You can also sell in any currency worldwide and set your prices in your currency. Contrado has a wide range of products that you can customize, including clothing, stickers and totes bags. This will allow you to quickly make money.
Pricing
Contrado's print on demand service is free. The cost of your first base product and customization will be charged to you. Prices will vary depending on what product options you choose, how long you need to ship in, and so forth.
Pros
Great for an ethical print-on-demand business
There are many branding options
Great sustainable production
Products of consistent quality
Trackable delivery across Europe
Cons
There are fewer products than there are alternatives
It can be costly
Best for
Contrado, a print-on-demand site that offers sustainable sourcing leggings and homeware, is a great choice for your ecommerce store. Contrado is a trusted print provider that you can rely on at all times. There are many ways to differentiate your brand from other sellers.
Gelato
Gelato, a reliable and trustworthy print-on-demand company that ships all over the globe, makes it easy to start your business online. Gelato is similar to Printful and Teespring, offering a fast and easy way to get new products from wall art to clothes and selling them through your online storefront or social media.
Gelato is easy to use and makes it simple to calculate all your costs. Cross-border billing is possible, which means you don't have to worry about shipping t-shirts abroad. Gelato is able to help you with customs and provide high-quality tools for printing quality products.
Gelato is a reliable printing company. It can also integrate with Shopify, so you can get up and running quicker. You don't need to worry about additional coding as you build your new business. You can even sell on marketplaces such as Amazon.
Pricing
Gelato is free to sign up for and there are no monthly fees. Instead, you will be responsible for paying the item's initial cost and any customizations. You should also check the shipping costs before you order.
Pros
A wide range of products available
Integrations and APIs
Approach to sales that is eco-friendly
No minimum purchase
Great reliability
Delivery times are quick
Cons
There are some product options that have limitations
It can be costly
Best for
Gelato is an excellent choice if you want fast shipping and lots of product options. This provider can integrate with your existing ecommerce site so that you can sell as quickly as possible. Great service is also provided for shipping to the UK.
Final Thoughts
There are many options available in the UK if you're searching for a partner to help bring your business to life. The UK, like other countries, is rapidly adopting print on demand technology. There are many providers available.
These options will enable you to sell anything from t-shirts and sweatshirts in your store. There are many tools that allow you to instantly determine the upfront costs. You only need to choose the provider that offers the products and features you are looking for.
Providers with great tools to create mock-ups or manage custom orders should be considered. Vendors may offer discounts on products you test. To ensure that your company stands out in the POD market, prioritize fast shipping and flexible branding options.