Reading Time:
10
minutes
How to choose a reliable Dropshipping suppliers USA?
It's not uncommon to come across middlemen that claim to be drop shippers, but who offer low-quality services when you search the Internet for dropshipping companies . Dropshipping can sometimes be confusing, especially when dealing with scammers. We have provided some tips to help you get the best chance of working with legitimate dropshipping suppliers.
Learn about your distribution channels
A product can be shipped from manufacturer to retailer in many different ways. Wholesalers may not all be able to serve the same market. Knowing your industry's distribution channels and where you fit in the supply chains can help you locate the right wholesale supplier to support your online or retail business. There are many types of wholesalers.
Next, you need to begin your sourcing. The goal of this phase is to reduce costs and prepare for possible damages. However, it's also important to locate a qualified supplier company. If you are interested, the manufacturer of your preferred selling product might be able to sell you minimum product orders. They may also provide a list with trusted distributors.
Do research
Once you have made decisions about your distribution channels and products, it is time to do extensive research on potential suppliers that might suit your company's needs and goals. Depending on how many suppliers are available in your product niche, you may need to decide whether or not to partner with them. Consider important factors like raw materials and product sourcing when doing your research. To get a better understanding of suppliers, read testimonials, feedbacks and reviews from clients. It is sometimes useful to look at the reviews of global suppliers. However, you might face connection problems if the resource you want to connect is blocked in your area. You can use services such as VPN to do this.
Get in touch with suppliers to order samples
After you have done your research, it's time to start getting in touch with the suppliers you like.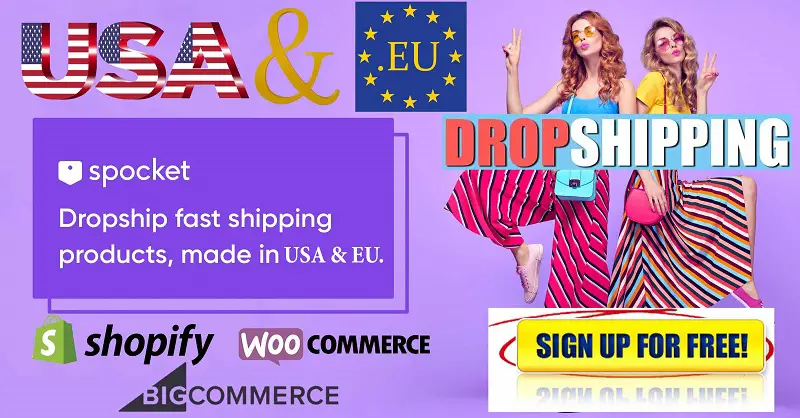 In your first contact with suppliers, be productive by asking direct questions about their services, partners, or customers. Then, briefly state what you are looking for.
You can request samples to test the quality of the supplier's services, customer service, and shipping times. You can try the services before you deliver them to your customers by ordering samples.
You can order from other competitors
Dropshippers that source products from the same suppliers to you should not hesitate to order samples from them. This will allow you to assess your market services and give you an insight into what your products could be improved upon.
Dropshipping from poor suppliers is a bad idea
Although it is difficult to determine, there are certain indicators that indicate that the supplier should be avoided. These are the indicators that a supplier is not trustworthy in dropshipping.
Negative feedback
Get low quantities of products
Require ongoing fees
Minimum order quantity
Dropshippers Free in the USA
American shippers collect membership fees on a monthly basis or annually. A one-time payment is required to secure membership for your entire life. The $249 one-time participation cost for Worldwide Brands is an example. Some Dropshippers are available in USA for free, as participation expenses are an essential source of pay for certain organizations.
After paying the annual fee, clients can freely transfer and download required item data as well as shipping costs and transport costs. The site offers free access to learning materials. Internet business visionaries who have low or no spending plans might consider a free stage to help them build their online business. A few organizations in the United States offer free enrollment or have lower yearly costs than other organizations. We will next list four outsource companies that do not charge enrolment fees.
Alidropship can be a great option for starting a dropshipping business. There's no subscription fee and the product prices are the same as on Alibaba. Alidropship is well-known for its wide range of products. You can find thousands in more than 40 categories on the platform. Although the company is based in China, and the majority of its suppliers are Chinese. The US market trusts Alidropship because you can dropship quickly with Shopify or Orbelo. Your sales processes will all be automated, so you don't need to send orders to suppliers every time a sale occurs.
While you can work with multiple suppliers simultaneously, make sure that both sides understand the shipping policies. Alidropship shipping to the US usually takes at least two weeks. Delivery times for other regions can take longer. Your suppliers won't be visible to you, so it is worth using Alipay or credit cards on Alidropship for payments.
Alidropship also offers excellent customer service, with live support available 24/7 for any questions about shipping and payment. You can rate and review suppliers before you make a decision to partner with them. As a verified dropshipper, you will be protected. Don't forget to look at this platform.
Spocket was founded in 2017 and has been a trusted dropshipping company for over 3 years with more than 20,000 customers. Spocket connects your store to high-quality suppliers in Europe and the USA, listing thousands of products that can be dropped-shipped. Spocket automates most of the manual tasks, so that you can reduce the time and effort required to source products and fulfill orders. This could help you save significant time and money, which can be a huge benefit for your business.
Spocket has an up-to-date feature list, which can be accessed from the main menu. Spocket's search function makes it easy to find products. You can filter products by price or supplier, and even their country of origin. You will also be able to see a brief overview of the product in the search results.
Spocket can be a profit-making tool as Spocket suppliers often offer products at 30% to 60% off. You can also place samples and manage your inventory through the platform.
Spocket offers a free 14-day trial, with no obligation to continue. The free plan is good for testing your first sales. However, premium plans may be better for maximizing your profits and getting larger product discounts. The 4 paid plans range from $12 to $299 each month. The features provided are tailored for different business sizes, starting at the Starter level and ending at the Unicorn. You can read our Spocket review for more information.
Alibaba has created AliExpress, a web-based exchange platform for the global market. It essentially provides specialized assistance to USA outsource providers. His items are distributed by his sub-providers, which can be small or large. General providers may be responsible for one or several items. The AliExpress platform allows you to export your items online and have them translated into online data.
The baby will be sent worldwide by expedited shipping. Buyers from more than 220 countries and locations will have the opportunity to exchange dollars for US dollars. With requests exceeding 6.8 million, the Russian Federation, Brazil and Israel are the countries and districts with the highest number of AliExpress orders.
AliExpress offers a free dropshipper service in USA. However, once the merchant passes the affirmation, it's important to select the type of business plan to pay the annual comparing fee. AliExpress offers two types of deals: the basic deals and standard designs. Only one type of offer plan can be selected by a store.
An organization must be enrolled in the standard deals plan store. The quantity of online products that can be discharged may not exceed 2,000. In the event that the order stops halfway through, the unutilized yearly expense will be returned to the customer on a monthly basis.
The organization will return as much as possible the annual expense that was not used. The yearly fee will be remunerated depending on the success of any offers made towards the end of the year. Consider clothing classes and attire, for example. For each year, the specialized administration cost is 10,000 Yuan.
Half the annual charge is for yearly offers up to 15,000 Yuan and 100% is for annual offers up to 45,000 Yuan. If a retailer or organization of essential deals plan store is enlisted, they can all return the full annual charge. However, if the business closes before the year ends, the charges will be returned in full. The amount of online products that can be released is not equivalent to 300.
Wholesalecentral offers a comprehensive and trusted list of Dropshippers usa as well as discount products. It was founded in 1996 and has been used by thousands of buyers to find and save on resale products. It works round the clock and is a global discount center. You can exchange here without needing to lease or procure a project lead. It comes fully-integrated and can collect the names and contact information of potential buyers, place orders, show items and that's just the beginning. There are no compelling reasons to hire a salesman or reach potential clients by phone or letter.
Sumner Communications Inc. is the parent company of this exchange production. Sumner Communications Inc. is a major supplier of business magazines and aides, indexes, web administrations, and other products for the discount product industry. Sumner's exchange productions are for retailers, wholesalers and merchants as well as stocked purchasers with every day business requirements. These productions are tailored for entrepreneurs and very focused on. Sumner distributes five to three monthly productions and three yearly productions. Sumner prints large quantities of duplicates each year for wholesalers and merchants as well as buyers and makers of products.
You can also register for an account for free. However, you will need to pay a registration fee. Participation costs $399 for a half-year, and there is no initial or free enrollment. If you are a wholesale central part you will be able to have 500 items distributed, free delivering and autonomous station development.
Dropship Direct allows you to create a free record to help you reach its huge item stock. Dropship Direct's model is similar to Doba. You first choose your item and then you can request that the item be shipped to your clients.
Dropship Direct currently has 100K unique items, 1,100+ brands talking to, 13 years of business, 4,549 settled ticket, 12 online commercial centers and 57,000+ merchants. Dropship Direct also offers its own warehouse, providing support for a total coordination group and administration group to allow dealers a full range of administrations.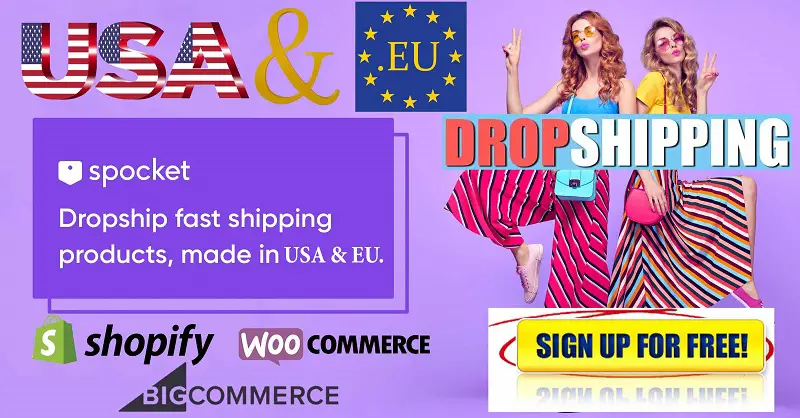 Big DropShip
Big drop ship is an excellent solution that will help you save time and money on inventory management, so you can concentrate on your marketing strategies and growth. Big Drop Ship's dropshipping services are guaranteed to protect your business from shipment and inventory risk.
You can use the platform to conduct market surveys and find high-converting products. You can choose from 15 product categories, including car, clothing, home decor and computer software. The best suppliers will connect you with you for the most exciting deals.
Big Drop Ship registration is free and there are no hidden fees. The platform's outdated layout and functions aside, it is an excellent place to start a small dropshipping company.
SaleHoo was founded in New Zealand in 2005. They are one of the most trusted drop shipping and wholesaling service providers in the world.
SaleHoo members have full access to over 18,000 dropshipping and wholesale suppliers. They also get 1600+ brand products from more than 75 categories. The company's staff carefully selects these products to ensure a guaranteed quality.
SaleHoo has optimized every feature to help you grow your company tremendously. SaleHoo allows you to access a range of products, market research tools and training materials. You can also get new feature updates. SaleHoo's dashboard has the best functions and can be used in just a few clicks.
SaleHoo doesn't require a minimum order quantity nor an application fee. The annual fee for SaleHoo is $67. This is a reasonable price considering the amazing features businesses have access to.
Why Chinabrands is ranked among the top Dropshippers in America
Chinabrands is one of the most prominent discount dropshippers in the USA with a record of over 36.8878 millions registered clients and a genuine purchase of more than 2 million clients.
Visitors can register for free as registered members, 3.99 USD/month. Registered members have the ability to upgrade to VIP membership guests through the welcome code enrollment to receive a year of VIP capability.
Register Member: Normal Retail Price – Credits
VIP Member: Regular Distribution Price* Membership level Discount* Volume Ladder Discount – Points Credit
All members, VIP members and enrolment members, can use a certain level of credits (counting warehouse coordination charges) to purchase merchandise. The deductible percentage is not higher than 3.5% of each instalment.
What's more? The coordination system of Chinabrands includes more than 200 countries. It includes inside and outside participation with driving coordination companies such as China Post and DHL. Chinabrands guarantees that 95% products will be delivered within 24 hours. This is the good news for usa clients. Transport costs depend on the weight and condition of the item. Chinabrands charges lower transportation costs than other dropshippers in the USA. This saves them more money and increases their profits. Dropshippers USA have a variety of transportation options through Chinabrands. You can choose the administration that best suits your needs.
Tips to keep in mind when choosing a Dropshipper:
This document outlines a range of transportation options, including time-constrained conveyance.
Accept full responsibility for any error.
To offer service in any weather.
Creating orders simultaneously
Be concerned about the quality of administration
This allows you to keep up-to-date on the latest circumstances regarding deferrals of conveyance or low stocks.
Sourcelow, a global supplier directory that is free to use, is rapidly becoming a popular choice among eBay sellers and Amazon traders as well as online store owners who are looking for reliable drop shippers or wholesalers from which to source their products. Sourcelow is different from other directories. It focuses on quality and not quantity. Each supplier has been thoroughly reviewed before being added to the directory.
Sourcelow has tons of suppliers from all over the world and new ones every day. Sourcelow can help you find the right supplier, whether it's a UK-based drop shipper of clothing or a wholesaler of giftware in the US.
Sourcelow, a global supplier directory that is free and open to all, has recognized the need for something new, innovative, and easy to use. Sourcelow makes it easy to find a supplier by simply doing a quick search. Users can then visit the supplier's website to start trading directly with them. There are no middlemen fees, so you get the best trade prices.
Sourcelow is passionate about helping others succeed in E-commerce. Sourcelow has spent a lot of time and effort to create a directory that is both free and useful for users. Sourcelow is fast becoming one of the most popular supplier directories online, with new suppliers constantly being added.
DropshipVillage.com is a global dropshipping directory. You can browse hundreds of wholesale providers offering dropshipping services. Users can leave reviews and filter by location, pricing, level of automation, and more.
The site allows new companies to submit portfolios manually and has no restrictions on company size or location. It is easy to navigate the site and find helpful information and links about any dropshipping provider in any country on the planet.
DropshipVillage has quickly become a favorite spot for e-commerce enthusiasts due to its unlimited ability to connect dropshippers with resellers and suppliers , as well as distributors and small businesses.
Dropified
Dropified allows you to sell products online and have them shipped and packed by a supplier.
Dropified makes dropshipping easy with its 1-click search function that allows you to quickly find the products you want to sell in your store. Dropified offers an automated feature that allows you to place orders directly to suppliers without needing to manually copy and paste order details. You can also have your orders delivered quickly to customers.
Dropified provides dropshipping training and amazing customer support for those just starting out.
Dropified offers a 14-day trial that allows you to test the features before purchasing. The Builder plan costs $47 per month, while the Premier plan costs $127 per monthly. You get major discounts if you select the annual package. Dropified has updated its Dropified Black plan. You can now enjoy limited features for $1997 per annum. So hurry up and sign up to the waitlist.
Conclusion:
Dropshippers do a lot of work for you. However, that doesn't mean that you should sit back and do nothing. You must manage your clients, regardless of what you do. This can be dangerous because you are responsible for your clients regardless of whether the provider makes an error or fails to respond on time. Client benefit is an important part of today's business. One or two online bad surveys can ruin your image.
So, you have to settle on an astute decision, pick the best Dropshipper-Chinabrands. You don't need to coordinate, but you do have to ensure that your clients are satisfied and understand their needs.