Reading Time:
11
minutes
Best Free Website Builder for Online Store Australia
Australia is the world's 11th largest eCommerce market, with online revenue expected to reach $32.3 billion by 2024.
You're already one of those companies, or you're thinking about getting your toes wet in the eCommerce waters. In any case, you'll recognize the importance of having a visible online presence. After all, your website is the public face of your company and one of the primary channels via which you may communicate with clients and generate revenue.
In light of this, we'll look at some of Australia's best eCommerce website builders.
We'll go through who they are, how much they cost, and their benefits and drawbacks. Our focus on the following site builders should hopefully provide you with the knowledge you need to make the best option for your eCommerce business.
That's a lot of data, so let's get started: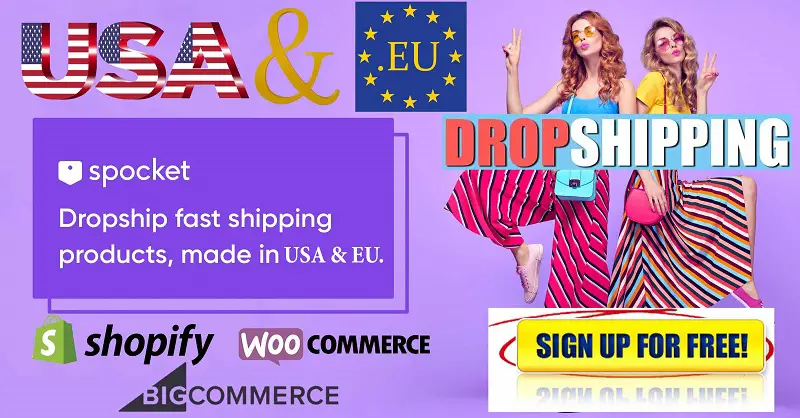 Shopify is no stranger to new and current online businesses in Australia. Around 100,000 Australian businesses were utilizing Shopify to manage their web presence at writing. Shopify is appealing because it provides an "all-in-one" solution for businesses selling things online. That's presumably why over one million online retailers rely on Shopify to power their sales.
Customers of Shopify benefit from a self-hosted platform and an easy-to-use web page builder that allows them to easily add a variety of pages, such as a blog, About Us, FAQs, contact information, and product pages.
When it comes to web design, Shopify offers free, customized themes. On the other hand, premium templates are accessible and range in price. Furthermore, it's simple to pick a design that fits your sector because they're sorted into categories like fashion, health, and tourism. On the Shopify Theme Store, there are over 70 themes to choose from.
Anyone who wants to alter the template files must have a basic understanding of HTML. However, Shopify provides a website design service for those too busy or inexperienced to put up their website. Shopify also has a list of designers who work with them, which you can find on their website. These services will, of course, come at an additional fee.
Shopify's content management system allows you to manage all of your website's content from one convenient location (CMS). There are also lots more integrations available to download and utilize if you want to extend Shopify's core capabilities.
Shopify Prices
At first sight, Shopify appears to be reasonably priced, with monthly plans starting at $29 and up to $299 for the most expensive plan. Each bundle includes everything you need to get started selling online. All prices are in US dollars at the time of writing.
Shopify Pros and Cons
Pros:
A 14-day trial is available for free.
You can choose from a variety of stylish and responsive themes.
Shopify Payments, Shopify's integrated payment processor, is included with the platform.
You have an unlimited number of products to list and sell.
You'll get access to a massive app marketplace.
Cons:
Advanced reporting and analytics are not available in the base subscriptions.
Costs can quickly grow if you don't use Shopify's free templates.
If you don't use Shopify's integrated payment processor, you'll be charged extra transaction costs.
You can choose a template after making a Wix account with Google, Facebook, or your email address. Wix is the most generous theme directory of any website builder listed here. There are over 800 different templates to pick from! After that, using Wix's very simple drag-and-drop interface, you can rapidly build your website once you've chosen the ideal design.
You may customize templates by adding fonts, text, images and resizing, recoloring, and rotating different page elements without knowing how to code.
Furthermore, all designs are mobile-friendly, and you receive your web name.
Alternatively, Wix's ADI can be used (artificial design intelligence). You'll get a bespoke website with graphics and content built-in after answering a few questions.
Wix Prices 
There is a free option, but you'll need to choose one of Wix's paying plans if you want an ad-free site without Wix's subdomain. The most basic Connect Domain plan is £3.50 per month, increasing to £22 per month for the Business VIP plan, with rates payable annually.
Wix Pros and Cons
Pros:
There is a freemium plan available.
All pricing plans include web hosting.
All pricing options include a free SSL certificate.
On all options, you get a one-year free personalized domain (except the cheapest, Connect Domain plan)
Wix prioritizes user-friendliness.
There are hundreds of themes from which to choose.
Cons:
The less expensive subscriptions do not have analytics.
After one year, you must pay for website analytics, even on the more expensive plans, but pricing was not displayed.
If you change templates, you will lose all of your material and will have to start over.
Square, a payment company, introduced its website builder in 2019. Square Online allows users to create a website for free. To get started, go to Square's website and sign up. However, users of the Square payment platform are the only ones who may use the website builder for free.
Small companies and those with an in-store presence, such as restaurants, cafes, hairdressers, and bars, are Square Online's target demographic.
You can choose your domain address and easily design an attractive-looking website without writing a single line of code as you begin to build your eCommerce site. Instead, you can make use of Square's appealing and adaptable templates. Alternatively, you can use Square Online's artificial design intelligence design to take care of most of the workload. Then all you have to do is tell Square how you want your site to look, and square will do the rest thanks to artificial intelligence.
All of your customer orders, goods, and inventory are synced once your website is constructed, allowing you to manage anything from the comfort of your website's dashboard.
Square Online Prices 
There are no monthly fees, only a transaction fee of 2.2 percent for every sale. Paid plans are available if you desire more sophisticated features. These start at $15 per month and go up to $85 per month for larger businesses.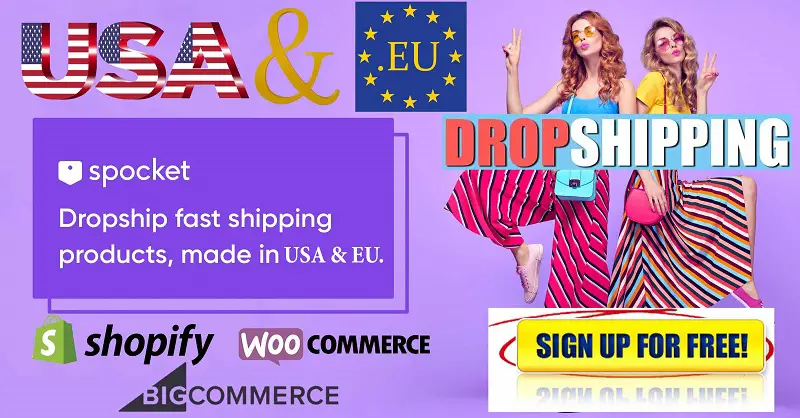 Square Online Pros and Cons
Pros:
The website builder is available for free.
The designs are appealing.
The design of Square Online, The majority of the job, is done for you by AI.
It's easy to use.
Your online and in-store inventories can be synchronized.
Cons:
Only the premium options allow you to utilize a custom domain.
The free plan does not allow you to create password-protected pages.
If you don't use Square's payment gateway, you'll have to pay higher transaction costs.
BigCommerce is another well-known ecommerce brand that provides website development services to Australian businesses. It's an all-in-one solution, similar to Shopify, for various enterprises, including fashion, health and beauty, food and beverage, automotive, and manufacturing, to name a few!
You may use BigCommerce's drag-and-drop editor to create your website and personalize your pages by altering page layouts, adding photos, and adding text, among other things.
The themes are completely changeable with built-in CSS, Javascript, and HTML customization features. Furthermore, BigCommerce provides a WordPress integration, allowing you to construct your website on WordPress while benefiting from BigCommerce's full back-end speed.
There are free templates, just as Shopify and Square Online. Nonetheless, the collection is far more limited in comparison, with only 12 free themes accessible.
BigCommerce interfaces with over 35 payment providers, which is great news if you plan on selling things on your website. All of the main payment platforms, such as PayPal and Amazon Pay, are included. BigCommerce also doesn't charge any additional transaction fees.
BigCommerce Prices 
Potential customers can sign up for a free 15-day trial with BigCommerce. Users can then choose from one of four pricing options, starting at $29.95USD per month and increasing to a custom Enterprise plan.
BigCommerce's website builder is included in all pricing tiers. However, the more expensive subscriptions provide access to additional features like marketing tools, abandoned cart saves, and stored credit card information.
BigCommerce Pros and Cons
Pros:
There is a free 15-day trial available.
On all plans, you get unlimited storage, bandwidth, and products.
On all plans, you can establish an unlimited number of staff accounts.
You'll get access to a simple drag-and-drop website builder.
It's simple to make a mobile-friendly website.
Cons:
Only US-based phone help is available.
There are only a few free themes available.
On the cheapest plan, you can only sell up to $50,000 worth of items.
Squarespace is another well-known online website builder and eCommerce platform in Australia. Squarespace is also suitable for Australian enterprises, as it allows you to register a.com.au domain name.
Squarespace offers a good range of professional-designed templates to help you develop a visually appealing website after you'vesigning up and pick your domain name. Travel, fashion, entertainment, food, restaurants, home & design, real estate, and many other categories are represented in the templates. However, if you prefer to start from scratch, a blank template can be used — the choice is yours!
You may add video, audio, and images to your websites and connect with a payment processor to begin selling to clients. If you need assistance constructing your website, there is an online Help Center with many self-help resources. You may also use Squarespace's free logo creator to create a logo for your business.
Website statistics are also included to learn more about your site's traffic and where it comes from.
Squarespace Prices 
At the time of writing, there is a 14-day free trial and a 20% discount on any new website plan.
After that, there are four plans, starting at $16 per month if you pay annually, which is 25% less than if you don't. The Commerce Plan goes up to $52 per month after that.
Squarespace Pros and Cons
Pros:
You get access to templates that are visually appealing and have won awards.
A free SSL certificate is provided to you.
On all options, you get unlimited storage.
You can sell both digital downloads and physical items.
You get a free domain name if you pay annually.
Cons:
There isn't a free plan available.
Website analytics are not available on the Personal Plan.
Squarespace isn't Adsense friendly, according to some users.
GoDaddy is well known for its online hosting and domain registration services, but it also offers a website design service. GoDaddy, like Square Online, provides artificial design intelligence to assist you in the creation of your website. The platform does, however, include an all-in-one manual website builder that allows you to create a site (for free) in five simple steps:
Create a GoDaddy account using your email address, Google, or Facebook.
Select a design template.
Personalize your site by adding content and information.
Use GoDaddy's marketing tools to promote your website.
Manage your website from a single dashboard using your smartphone, tablet, or laptop.
There are hundreds of templates to pick from, all of which are stylish and modern. You can also search GoDaddy's template categories to discover exactly what you're looking for. Fashion, art and design, professional services, home services, community and non-profit, and other categories.
GoDaddy has you covered with professional, free images if you don't have any photographs. Then, when you build your site with the drag-and-drop editor, you can add photographs, fonts, colors, a menu, prices, and more to your chosen template.
Regardless of the package you choose, you'll get a custom domain, free SSL, 24/7 support, analytics, and email marketing. However, the quantity of monthly social posts you can make is determined by the pricing plan you choose. The more expensive plans come with SEO (search engine optimization) tools, but the cheapest does not.
GoDaddy Prices 
Four pricing levels are available, starting at $9.96 AUS per month for the Basic plan and up to $24.95 AUS per month for the eCommerce plan. These costs are based on annual billing; monthly billing is more expensive.
GoDaddy Pros and Cons
Pros:
Creating and using a website is completely free. When you need to upgrade to use more features, you start paying.
You'll have access to enticing templates.
The drag-and-drop editor is simple to use.
All pricing tiers include a free SSL certificate.
The pricing plans offered by GoDaddy are reasonably priced.
You have access to customer service 24 hours a day, 7 days a week.
Cons:
The Basic plan does not include any SEO tools.
You cannot revert to the free plan once you have upgraded. You'll have to start over with a new website instead.
Pre-designed sections are used to construct web pages, and you are limited to using only these sections. That is, you are unable to add or move any additional items.
To begin using the Webflow Designer, simply create an account using your Google or email address. After that, you may begin creating your website using Javascript, HTML, and CSS to their maximum potential.
You move blocks around on a visual canvas during the website creation process. Then, you can add features like images, text, and other elements to these blocks.
Code is created automatically as you move your blocks around to design your site. Consequently, you'll have a fully personalized website that's a mobile, tablet, and desktop responsive.
Webflow Prices 
Webflow is completely free to use. You just have to pay once your site is live. Then you have a choice of two types of plans:
Site Plans: You can link a custom domain and add eCommerce capabilities to your site here.
Account Plans: You may customize the client-facing editor with your logo, build a team dashboard, and work on more projects with Account Plans.
There are numerous paid plans available for both categories. The Basic plan starts at $12 per month and goes up to $36 per month for the Business plan. A customizable Enterprise plan is also available, but you'll need to contact Webflow directly for a price. Within the Site Plan category, there are additional eCommerce plans. These come with an online checkout feature and cost $29 per month for the Standard plan and $212 per month for the advanced plan; all costs are based on annual billing. Again, all costs are based on a 12-month paying cycle.
There are three different Account plans to choose from. The first is free, followed by two premium options. The Lite plan costs $16 per month, while the Pro plan costs $35 per month based on annual billing.
Weblfow Pros and Cons
Pros:
You don't need to know how to code.
The design function is far less restrictive than other website builders, allowing for a great deal of flexibility.
On all plans, you can create an unlimited number of website pages (100)
Cons:
Unless you choose the Enterprise level, an SSL certificate is not included.
For absolute beginners, the Webflow website is more difficult to comprehend.
Compared to other SaaS's, the price schemes are a little perplexing.
Using Ecwid's configurable and simple design tools, you could theoretically have an Ecwid website in minutes. Consider the case where you already have a website. You can use Ecwid as an extension to add an online store to your website in such an instance.
Log in with your Apple, Facebook, or Google account and begin creating your website. After you've signed up, you can start constructing with Ecwid's Instant Site for free! This includes built-in eCommerce features such as a free shopping cart.
You may customize and design your website to reflect your brand using a variety of configurable blocks. You may also use the drag-and-drop editor to reposition those blocks to appear exactly where you want them.
You can also choose from more than 70 fully customizable templates. Fonts, colors, photos, layouts, call-to-action-buttons, and more may all be changed. Once your site is up and running, you can connect it to your social media accounts and online marketplaces to sell directly from them!
The Ecwid Help Center includes a comprehensive list of Australian payment methods that you may incorporate into your website.
Ecwid Prices
There are four different options to choose from, with the first being Free Forever. After that, the premium plans start at £12.50 per month for the Venture plan and go up to £82.50 per month for the Unlimited Plan.
Ecwid Pros and Cons
Pros:
It's completely free to get started.
A transaction fee is not applied to your account.
There are over 70 templates to pick from, which may be customized.
Once you start selling, you have various pricing options to select from.
Ecwid allows you to turn your existing website into an online store.
Cons:
There is no option for live chat or direct phone help.
Inventory management, mobile POS, and social media selling are not included in the free package.
AMP product pages aren't possible to make.
Last but not least, WooCommerce is a completely customizable open-source eCommerce solution based on the WordPress platform. Simply put, WooCommerce is a WordPress plugin. Thus it isn't a standalone website builder like the others in this study. As a result, you'll need a WordPress website before using WooCommerce, which means you'll need to set up your web hosting and domain.
WooCommerce is free to download and use, and there are both free and premium themes available. So, if you're on a tight budget, you could theoretically develop your WooCommerce site for next to nothing.
You can use the WooCommerce Store Owners Guide to guide you through creating your online store, including how to choose a theme, install it, and personalize it.
WooCommerce Prices
WooCommerce is free to download and use with your WordPress site, as we've already started; however, certain themes are not.
WooCommerce Pros and Cons
Pros:
It's completely free to use.
Both tangible and digital products can be sold.
PayPal, Square, Amazon Pay, and Apple Pay are just a few of the 140 payment channels it supports.
Everything, including live shipping rates and tax computations, can be managed from the WooCommerce dashboard.
Cons:
WooCommerce is a WordPress-only solution; therefore, this isn't the right solution for you if you don't want to utilize WordPress.
There isn't much in face-to-face assistance; instead, you'll have to rely on forums and self-help tools.
Legal texts such as general terms and conditions, data protection declarations, shipping regulations, and so on are not included in WooCommerce.
Our Verdict
Hopefully, our review has provided you with sufficient information to proceed with your search for the best ecommerce website builder in Australia. Choosing a website builder is never an easy task because you're making a long-term commitment with which you must be satisfied, including the costs.
There's a lot to think about. Not to mention ensuring that the templates (free or paid) match your current and future demands, are simple to alter or change and can be expanded as your company expands.
All website builders have advantages and disadvantages; none of them are perfect, so you must first research to determine what you require now and in the future.
Let's pretend you're already a WordPress user. In that instance, WooCommerce is a good option if you have the necessary knowledge and understanding. On the other hand, if you're just getting started and want something quick and uncomplicated, Wix and GoDaddy are both inexpensive and offer a speedy setup.
Shopify is another good option, especially if you want to get into eCommerce.
In the end, the choice is yours to make. So, once you've looked over the eCommerce website builders we've mentioned here and made your decision, let us know which you think are the best ecommerce website builders in Australia in the comments section below. Or are you considering a platform that isn't on our lists, such as Weebly, Volusion, or Magento? In any case, we'd be delighted to hear from you!