Reading Time:
8
minutes
This article will explain why dropshipping is so effective and how to use it to grow your business. Pro tip: Keep reading until the end to find a checklist that will help you get started.
What is Dropshipping?
Dropshipping is an fulfillment model in which an ecommerce brand sells products through a third party supplier. Dropshipping is when an ecommerce brand (also called the dropshipper), transmits the customer's order details to the supplier, which will then ship the products directly to customers.
The dropshipper that deals with customers doesn't have to store any products in their warehouse. The dropshipper, who works with the supplier to fulfill orders, focuses instead on attracting new customers or satisfying existing ones through marketing, promotions and customer service.
 Dropshipping Perks  
Dropshipping is a viable business model in today's age where fast shipping, high quality products and excellent customer experiences are all important. It is used by nearly 23% to fulfill orders for growing ecommerce stores. Dropshipping is a powerful strategy.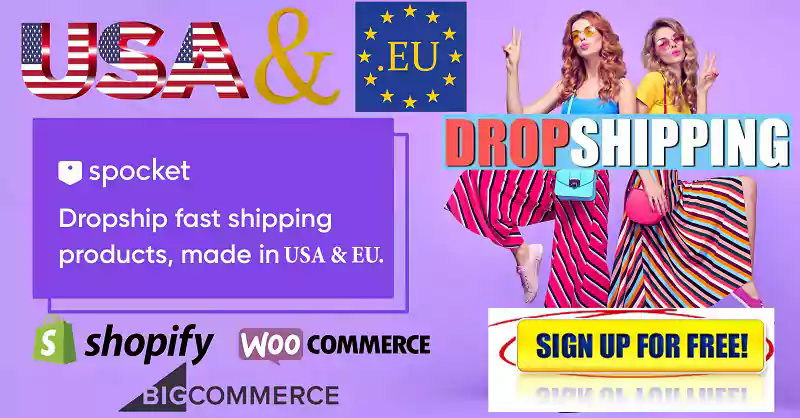 Test new products
Are you looking to expand your product line but unsure which products will be most popular? It is a fact that not all products sell well on shelves. Even big-box retailers can't always stock the right combination of products.
Smaller ecommerce businesses may have to expand their inventory and test new products without large investments. Dropshipping means that you don't have to buy a lot of inventory or dedicate warehouse space to a product you aren't sure about. Dropshipping allows you to offer customers a wide range of products at minimal risk. You can add the product to your merchandising plan later if it proves popular.
More cost-efficient order fulfillment
Traditional retail means that fulfillment departments are often overwhelmed during holidays or major sales. There are more orders which means there are more products to pack, ship, and deliver — which can lead to extra manpower and resources. Failing to prepare your team for success can lead to high employee turnover and poor customer service.
Dropshipping makes this possible. Dropshipping can be used to bridge the operational gap for growing businesses that don't have the necessary resources during busy seasons.
Sell seasonal items easily
Seasonal items can play an important role in holiday sales, depending on your industry. These products are often less popular than other products, but they're still very popular and you won't be disappointed if you don't stock up. It's not easy to predict how much inventory you will need each year.
Dropshipping seasonal stock will keep your customers happy and your warehouse efficient. Instead of having to store seasonal items all year and worrying about how many you will sell each year, dropshipping takes the hassle out of managing seasonal stock.
This article will discuss the checklist you should have for a Dropshipping company.
Dropshipping Checklist Overview
Although the list isn't limited to the items I have listed below, it covers the most important ones you need to be aware of. These tips will help you improve your business model and make your dropshipping business more profitable.
Business plan: Planning ahead is very helpful as it reduces chaos in later stages. A business plan can help you to be prepared for future problems. Dropshipping or any other business, business planning is essential and should not be overlooked.
Product Niche Next, you need to narrow down your product niche. You might find attractive products with high profit margins that look great, but they might not be the right product for your dropshipping company. You should consider many factors when choosing the product category for your dropshipping company. These include market value, demand and product compatibility with your targeted audience.
Product Quality It is likely that the dropshipped product will be sold at a much higher price than you paid for it. Consumers are willing to pay more for the product than it is worth, so they expect you to provide the highest quality product and services. It is also important to offer the highest quality product in order to stand out among the other dropshippers selling the same product. It is important to choose a high-quality product to dropship. If the customer does not like the product, you will have to pay the return cost. Also, your sales may suffer due to poor reputation. A demo product is a better option to test the product before you dropship it to your customer. This will help to reduce the investment but also make it more profitable in the long-term.
Pricing: pricing would be the key factor that will make you stand out among the crowd who are selling the same product. It is impossible to inspect a product's quality at first glance so it can be said that customers will judge a product by its price. It is important that your products are priced in a way that doesn't make them appear too expensive, but also not too low that it reduces their quality.
Marketing: Ever wonder why someone would purchase from your store when they could get the exact same product at a lower price from your seller? Marketing is all about the magic. With proper marketing, you can attract a large number of people to your store. There are two types of marketing: organic and paid. Organic marketing is free. You don't have to pay anything to advertise. However, in this instance, you must do the work. The paid option is simpler and requires less effort from your part. Both are highly effective in their respective fields.
Proper Investment: This is the investment that you need beyond the five mentioned. This includes buying domain names, building an attractive dropshipping website and purchasing a hosting service. These points are crucial as they will impact your customer's purchasing experience.
Ultimate Shopify Dropshipping List:
The Brand
You need a catchy brand name. It is essential to choose the right names and spaces for your brand in order to develop a business enterprise.
Most domains that are good for you will be occupied by others so it is important to be careful. This scenario is so common that it's difficult to find the perfect domain name. This is a time to take your time and research.
Also, make sure you have a unique logo right from the beginning of your business. A strong logo should be part of your brand name. To stand out from other businesses, you need a unique logo.
Social media profiles and store design
It is important to create a great Store design and a social media profile. Consistency is key to your brand's social media platforms. Your store design and your social media profiles should be identical. This is something that many people don't realize, but it is a huge mistake to have your store and social media accounts in completely different designs. It should not appear like your store and social media platform are completely separate platforms. Make sure your social media profiles look like they belong to your brand.
Research on niches and products
Choose your niche carefully. It is important to choose the right niche for your store. You should take your time to find the right niche for your business. It is highly recommended that you choose a niche that is popular. Your audience will determine the niche you choose. There are many tools that you can use to help him.
You must understand the target audience before you spend money advertising. This will ensure that you don't waste money on people who won't buy your products.
Concentrate on organic reach
Dropshipping is a business that relies on organic traffic. It is important to reach as many people as possible, even without paying advertising. Your social media platforms can help you increase your organic reach. You should be focusing on your organic reach, no matter what social media platform you use. This step should be treated as a job. These tasks are vital for businesses and can be hired by large companies.
You will be able to increase your organic reach and help you get organic sales. Although it will take some time, this is a significant step in the money-making process. This is a great time to invest in yourself.
Search Engine Optimization
Search Engine Optimization is also crucial for this industry. SEO is becoming less important, but it's still very important. It is important to understand how your SEO can be used to help your business grow. SEO is not difficult to do but it does require some time.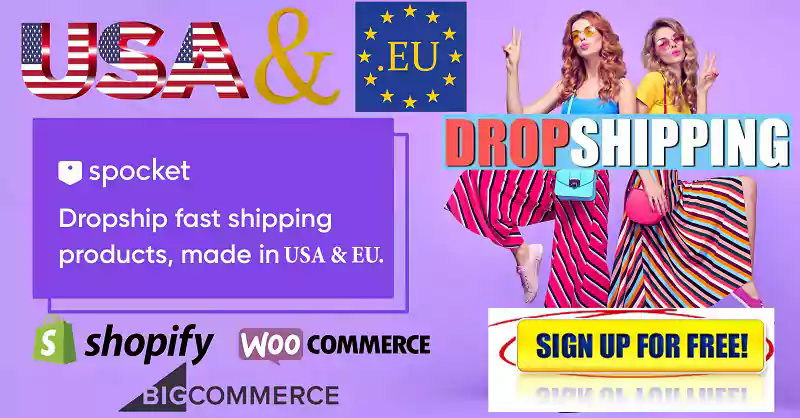 It is important to maximize your reach, even if you don't use paid advertising. You need to be focused on organic reach, no matter whether you have a Facebook page, a Facebook group, or an Instagram account. By integrating your online shop with your blog, you can increase your organic sales. Blogs are also very useful. A blog can be a great way to connect your e-commerce store and your store. Blogs can bring a lot of traffic directly to your store. This is one of many creative ways to get free traffic to your store. You should also focus on email Marketing.
Pay attention to specific methods of advertising
Paid advertising is a key part of the promotion and growth of your business. It is important to spend your money on the best paid advertising channels. This step can be made easier by the many advertising tools available.
It is best to have both a primary source and secondary source. Only choose the channels that best fit your brand. It is important to explore as many marketing channels possible. It is important to choose the right advertising channel for your brand.
Your Facebook advertising could be your primary channel, while YouTube advertising and Google ads could be your secondary channels.
A good budget is essential for paid advertising. Knowing your demographic values will help you target both vertically and horizontally when Dropshipping horizontal scaling is the best option. Dropshipping horizontal scaling is the best way to grow your business.
Before you invest your money in paid advertising, take your time. You could end up spending your money on unnecessary research.
Prioritize scaling and team building
Whatever business you're in, you need a team that will look after all aspects of your business plan. This team will be there to help you every day. This team can offer you both virtual and physical support. You can build a high-level company with a team. Your team will manage daily activities and you can then scale.
Your organic and paid sales funnels should be your focus
It is important to consider the sales that you get via organic and paid advertising. You need to concentrate on funnel optimization. Your conversation rate will be increased by funnel optimization. Split testing is a good idea.
Many people fail to optimize their funnels. After you have achieved success with paid advertising, we recommend that you don't get complacent. It is important to be passionate about optimization and hack growth. This will allow you to grow continuously.
This is just a small sample of the entire checklist you will need. These steps require consistency and detailed effort. Follow these steps to grow your business.
Install an Analytics Tool
Optimizing your store is possible only with the help of analytics. You can see which products customers love most and when they are most likely to purchase them.
Many store building services include analytics and reporting so you can track conversion rates and traffic. Many ecommerce companies also use third-party tools such as Google Analytics.
Combining analytics tools can provide a deeper view of customer journeys, which will make it easier to decide what to do to increase sales.
Modify your Shipping and Tax Settings
Make sure your shipping and tax rates are appropriate for the product you are selling. Shipping costs that are too high could result in you losing sales.
Consider whether additional fees will be required for international shipping, and what you should charge for express delivery. You might also need to charge sales tax depending on the location of your customers or business.
Install the Essential Apps
Apps can be a great way for your website to grow in functionality. Shopify, a site builder, has extensive app stores that allow you to find tools for everything SEO-related to email marketing. While not every app is necessary for your business, some apps could be beneficial to you in order to increase sales and traffic.
You might also consider adding a social-proof app to your store. This will allow you to display reviews and testimonials from customers in order to increase conversions. You might also find cross-selling tools and apps that allow for recurring subscriptions.
To find out more useful apps for your website, visit the Shopify App Shop.
Before you launch
Before you launch your website, make sure it makes a good first impression. You should ensure that everything is working as it should and that there are no broken links, pages or pages that won't load. Your website should be responsive on all devices, including mobile.
To optimize your website's performance, perform A/B testing regularly after you have launched it. You can A/B-test your website:
CTA buttons for better conversions
Functionalities and payment methods
Email campaigns and marketing campaigns
It is also worthwhile to test SEO frequently and ensure that your website works with different browsers.
Bonus: Ecommerce Web Design Checklist
The design of your ecommerce website can make or break the customer experience. We thought we'd share a checklist to help you with that. This ecommerce website design checklist will help you identify the essential design elements that are required when building your store's website.
The Best Practices for Ecommerce Web Design
Make your category navigation simpler: Customers can search for items, apply size, color and product type filters, and then filter their results. Customers will make it easier for you to locate the category that interests them.
Make a responsive website. With more people using smartphones and tablets than ever, you shouldn't have a website that doesn't work well on mobile devices. There are many responsive themes available in the Shopify Template Store.
Great product images are important. Having high-quality images of your products can increase customer confidence. It's easy to create amazing product images using your smartphone . Make a carousel of every product page by taking multiple shots from different angles. Customers will be grateful.
Use scannable content to ensure Shoppers don't have to spend too long trying to understand your content. Keep it simple by making paragraphs and sentences shorter, using bulleted lists to break up large blocks of text and bolding important information.